Password-protecting your board
---
By default, your upload page board is publicly visible. You can make it private by adding a password. Then you can share the password with anyone you want to have access, including team members and select clients.
Select "Page settings" from your dashboard.

Under the tab "Your Page Settings" you will find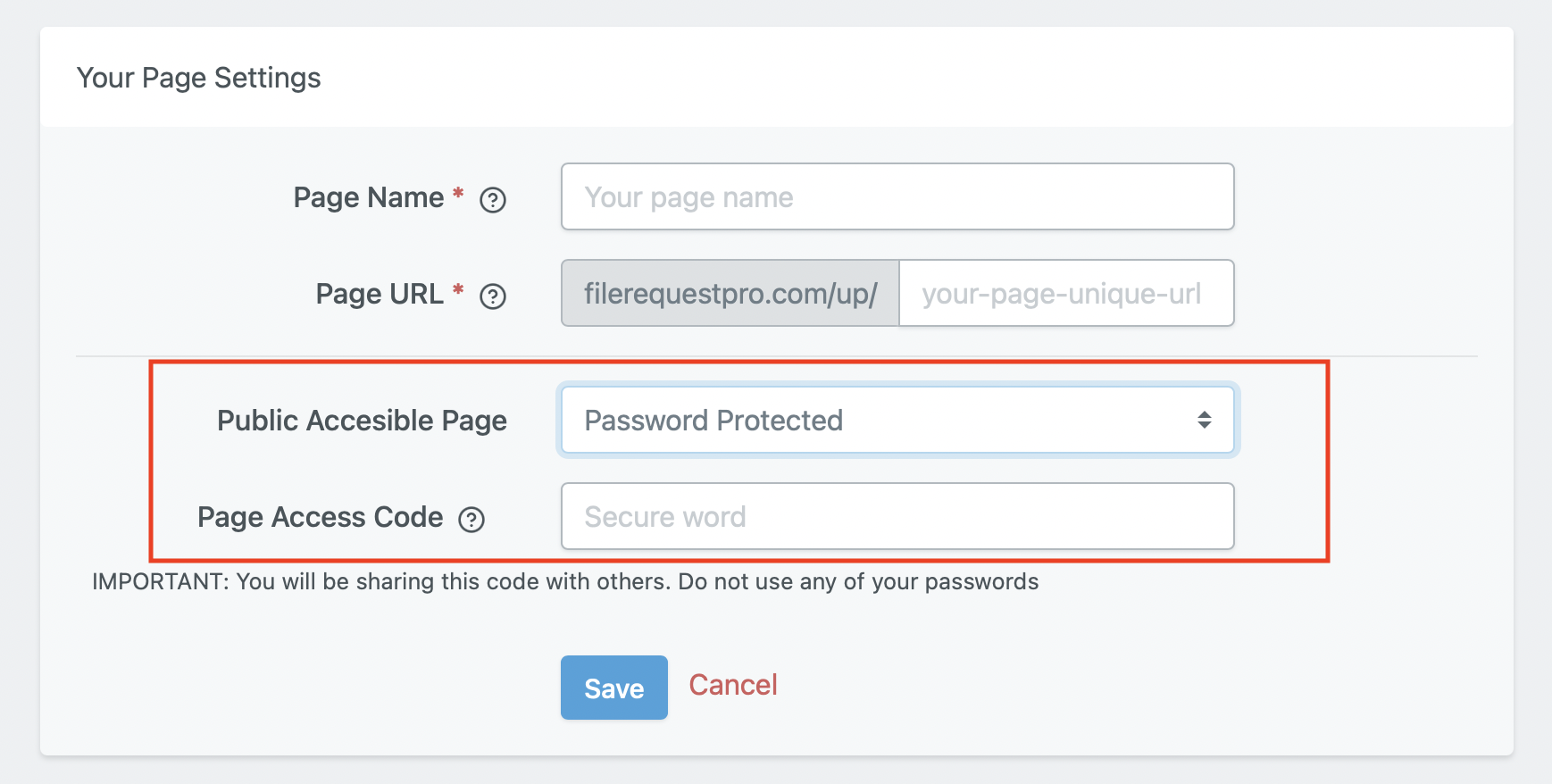 Now only people with whom you've shared the password can access your File Request Pro upload page.
Normally, your users access a private upload page by typing in the shared password.

Instead of giving the password to your users, you can instead allow them to access your private upload page using a URL that contains the password.

The URL to use is: https://filerequestpro.com/up/your-private-page?password=yourpassword

Once the password has been confirmed, the user will be redirected to a URL that does not contain the password.

Important security note: The auto-signin link contains your password in clear text form. You'll need to decide whether it is acceptable in your circumstances for people with access to the link to be able to see the clear text password.