Receive files in Dropbox
---
One key feature of File Request Pro it is the native Dropbox integration that let you use file requests links and upload pages to collect and receive files from anyone, right in your Dropbox account.
Some important features of the Dropbox Integration are:
Receive files in Dropbox
Share your uploads folders
Automatically organize new uploads by creating a subfolder within the folder you choose.
Collect more information with custom form fields
To allow File Request Pro to connect to your Dropbox account, you need to grant the required permission. To do so, from the Cloud Drive menu click on the "Connect Dropbox" button.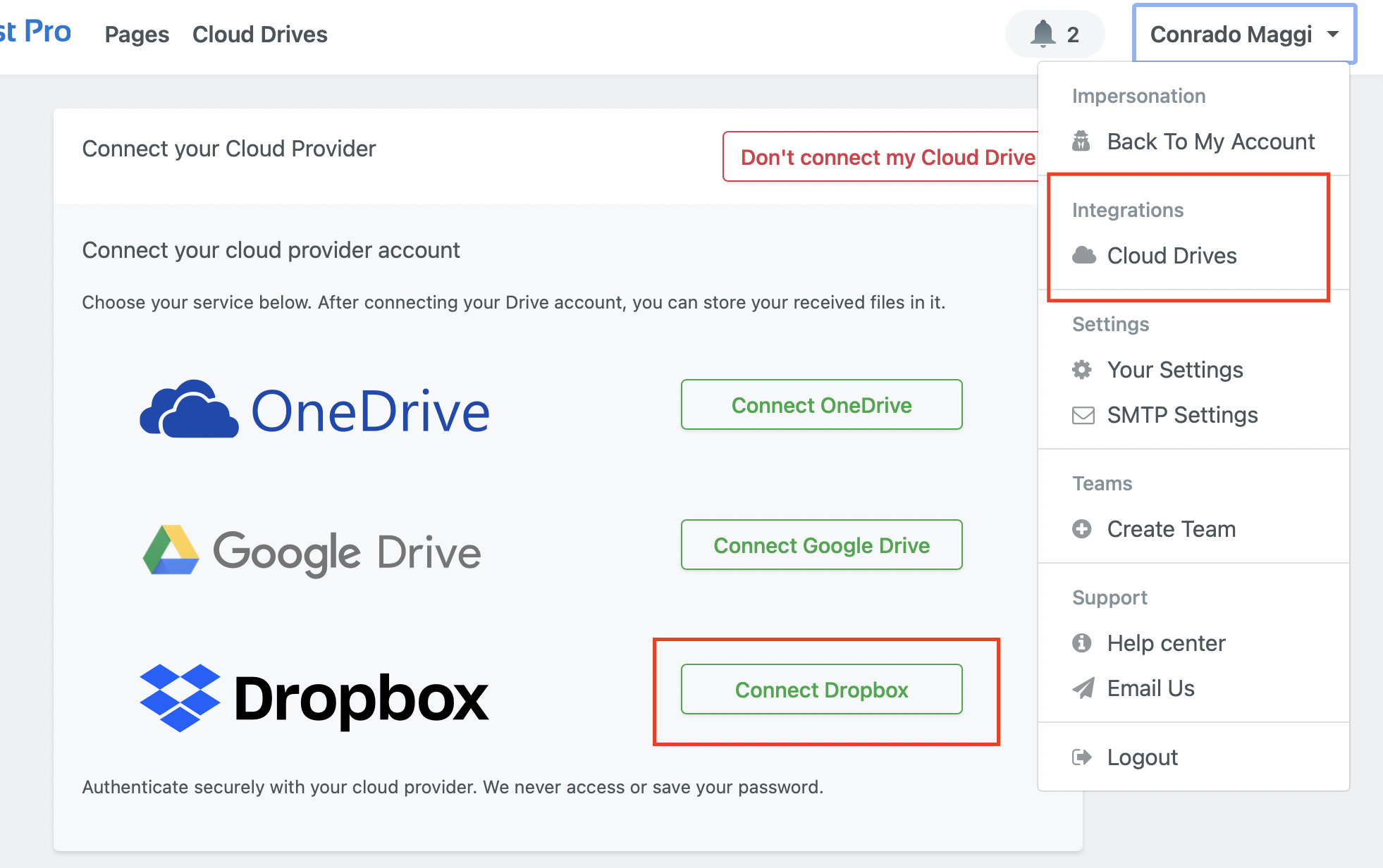 You will be redirected Dropbox login screen where you can choose which account to use if you are already logged in, or enter your username and password if you are not.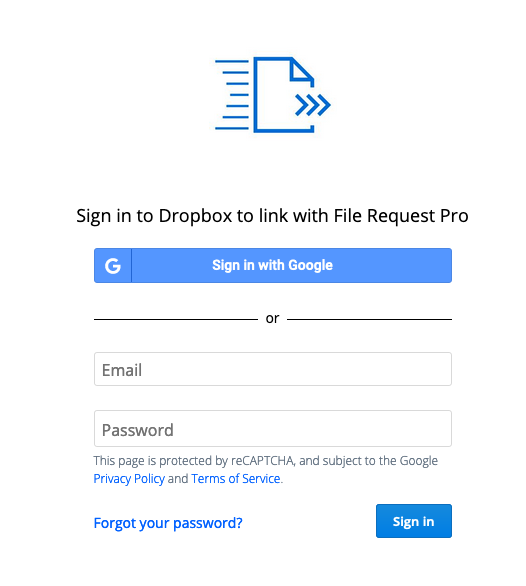 After login in, you will be asked to allow File Request Pro to access your folder of choice.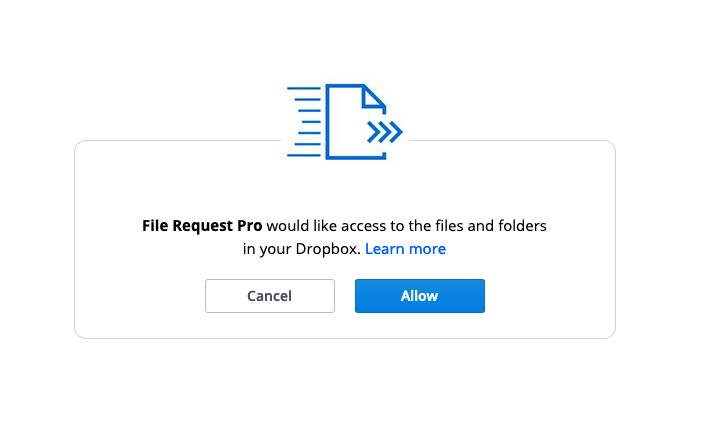 Once accepted the terms, you will be redirected to your File Request Pro dashboard.
After connecting your Dropbox account, you can choose in which folder receive your files.
Select "Page settings" from your dashboard.

Under the tab "Uploading & File Destination" you will find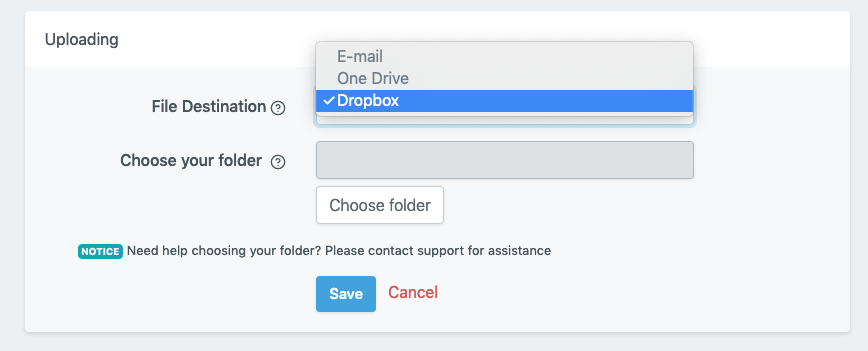 When you click "Choose Folder", a new window will open with your Dropbox folders.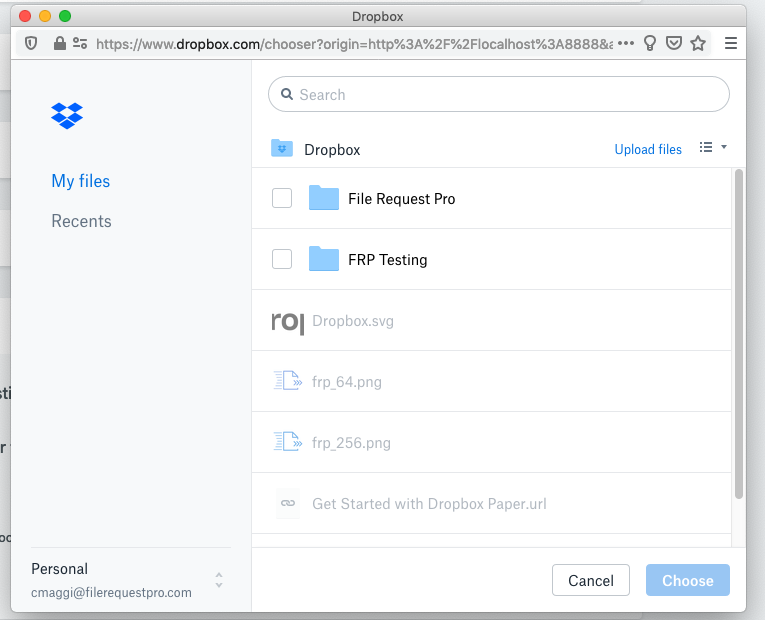 Choose the folder and click the button to confirm your selection. You will be back to your page edit screen.