Email Notifications
---
A good way to thank your user for submitting files, is by sending a thank-you message or email. To make this as simple as possible, File Request Pro allows you to set up a custom thank-you email for your users.
Select "Page settings" from your dashboard.

Under the tab "Thank you email" you will see an inline editor to build your thank-you email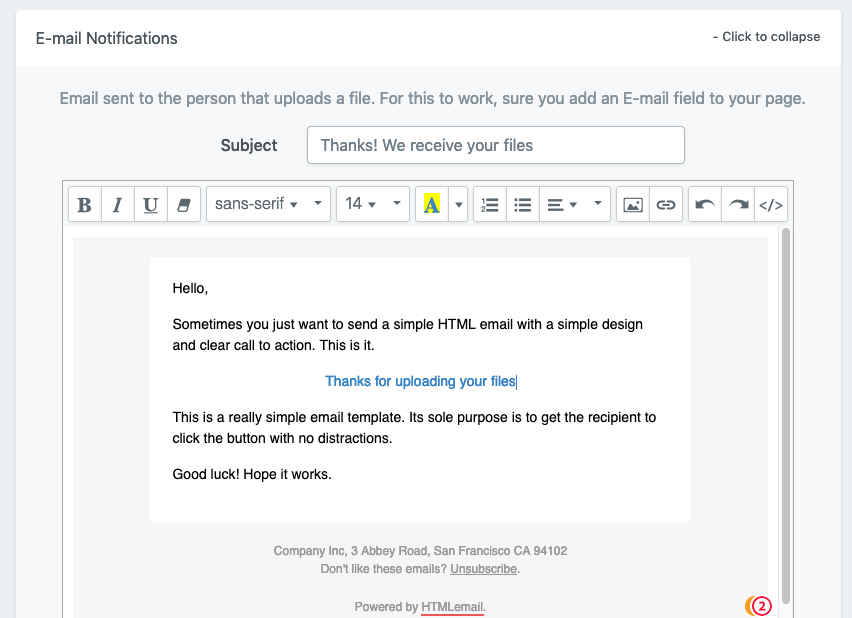 Email Subject
This field let you specified the subject for your email.
Email Contents
In here you can use HTML and basic formatting to write down the email
Who will receive the email?
You will need at least one "email" field in your upload form. So keep this in mind while building your upload form.
What happens is the uploader responds to the email?
The thank-you email Reply-To address is set to the email of the page creator/owner.
What is the email address from where the notifications are sent?
Notification emails came from [email protected] If you wish to use your custom SMTP Server, the feature is available in our "Business Plan"