Requesting a list of files on your upload page
---
If you wish to request multiple files from your clients and partners a good way to do it is by adding multiple file drop zones, one for each file you need.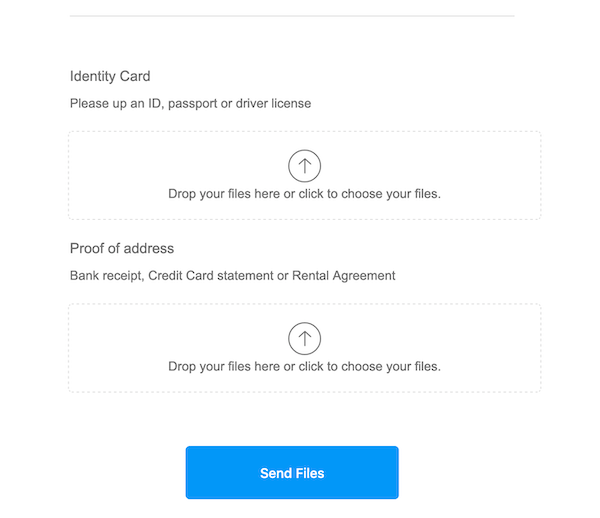 With this feature, you can add more than one drop zone area to your page. Each upload zone has its name and description to help your customers better understand the files that need to be uploaded.
Table of Contents
Select "Page settings" from your dashboard.

Under the tab "Uploading" you will see a checklist call "Request a file list". When clicked, a new section will be available for you to add one or multiple drop zone areas to your page.





For each drop zone are you can specify:
File Name: This is the field label that will be shown on your upload page.
Description: Optional field used to provide better context to your user about the file you are expecting them to upload.
Making a file field mandatory
When you need to make an upload field mandatory, all you need to do is click the box next to the field label. That will make that field required and the form submission will not be possible unless a file is uploaded.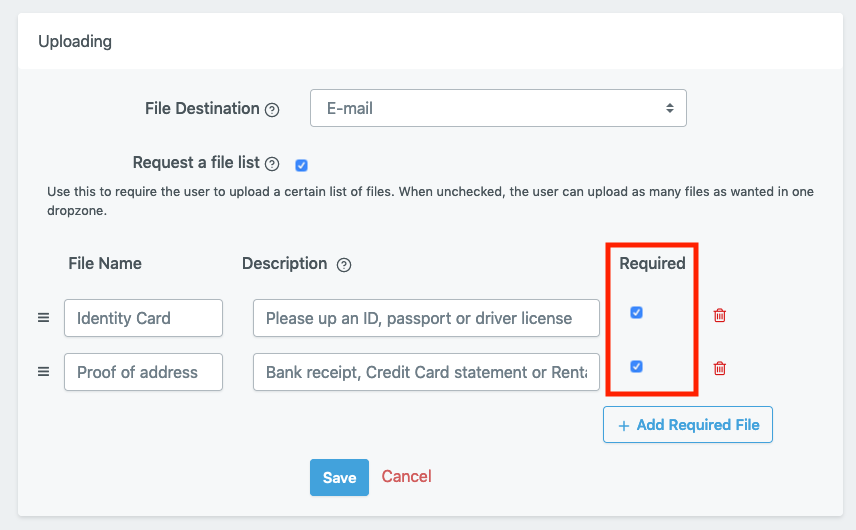 Sorting your file fields
Upload fields can be sort according to your needs. Just click the shown icon and move it to the correct position.