How File Request Pro works?
---
*
1- Create your File Request Page or Upload form. Super simple, 5 min set up, fill in some information, upload your logo, add texts and your brand colors. - We have a 14-free trial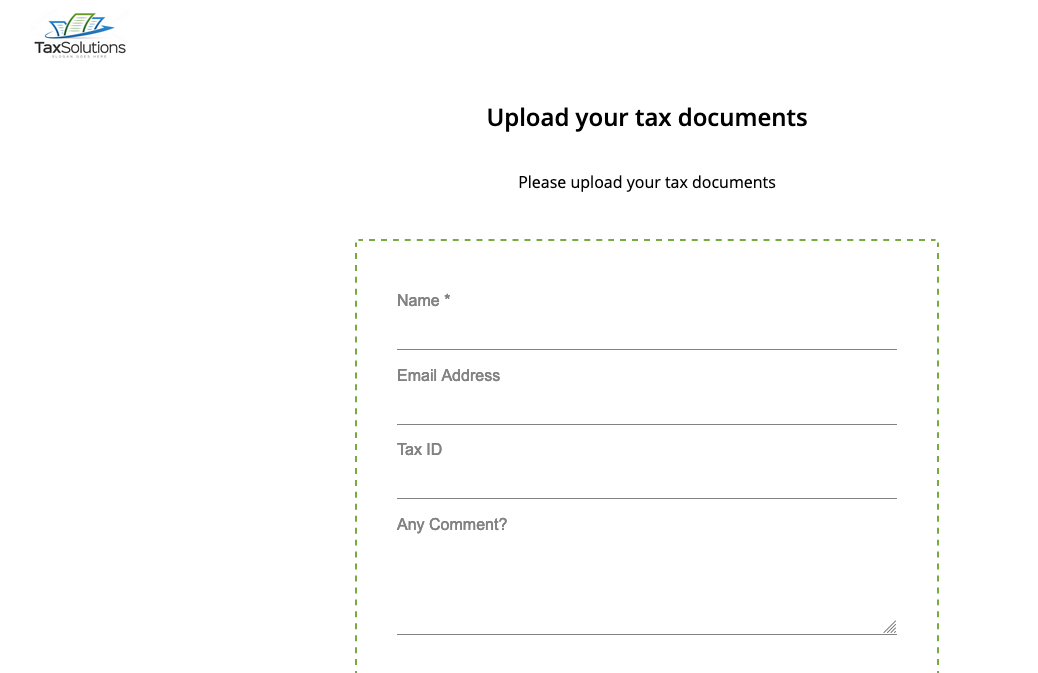 2- Put a link in your website or embed your form into your website

3- Customers, partners, vendors, students drop the files into your page, fill in your required information and submit the form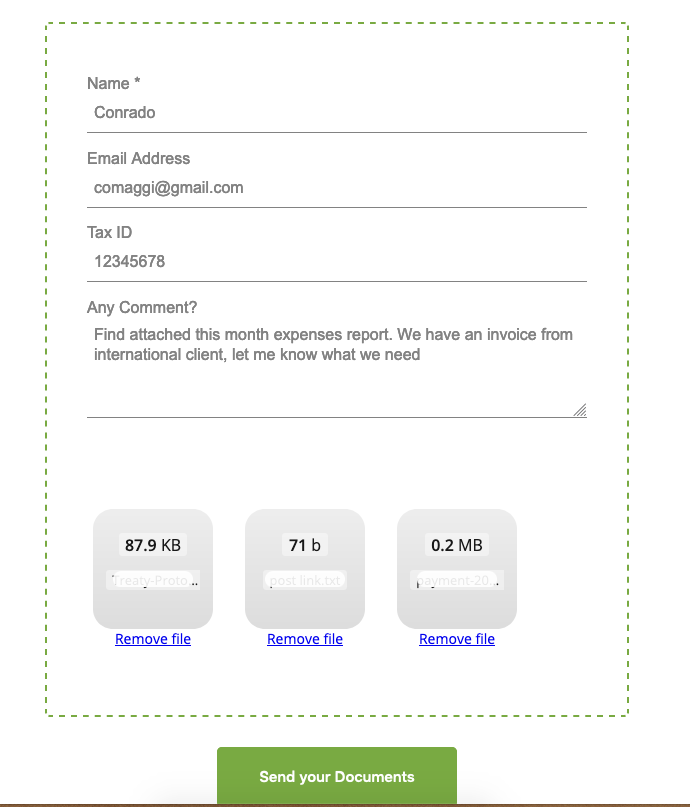 4- Files transfer to your cloud storage, labelled with your customer name. Furthermore, you can get an email about the new files or use our API to sync the information to more than a thousand apps using Zapier

5- You receive a confirmation email with the uploaded information and files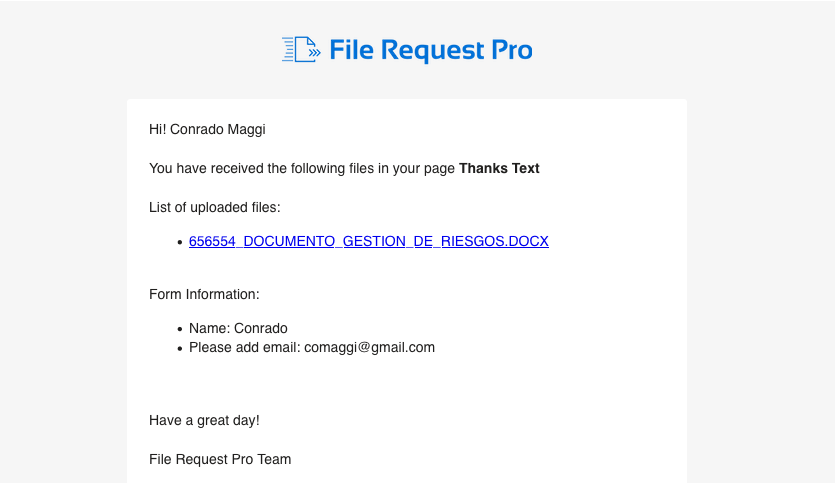 6- The uploader person receives a confirmation email with your logo, text and brand.