How to disabled backups made by service
---
By default, File Request Pro saves a backup of your uploads in case we fail to upload your files to your Cloud Drive. This backup can be accessed from your file upload list or emails notifications.
If you wish for FRP to delete the files as soon as the upload to your Cloud Drive is done you can use a feature call Pipeline Mode.
Select "Page settings" from your dashboard.

Under the tab "Uploading & File Destination" you will find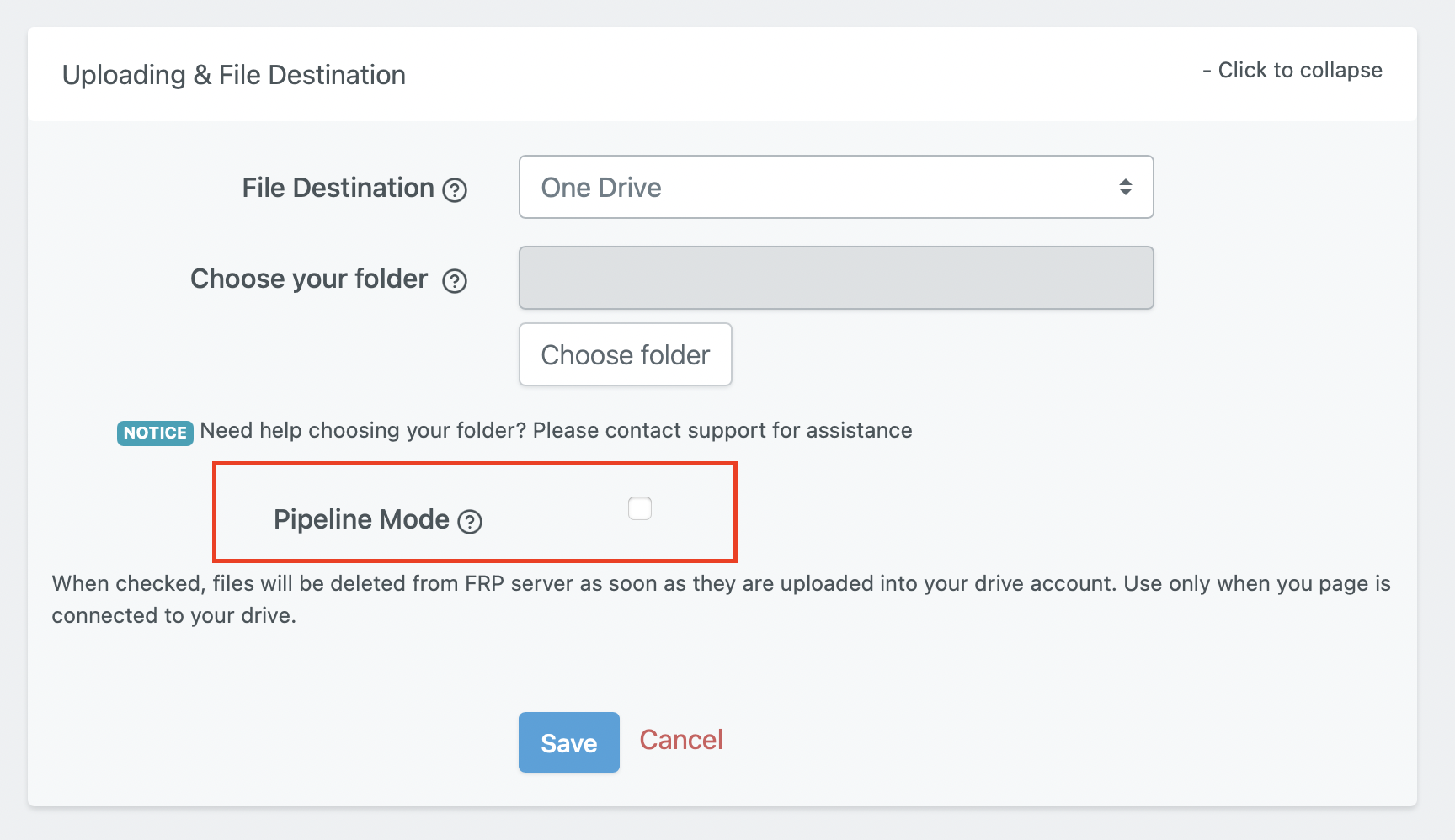 When checked, files will be deleted from File Request Pro server as soon as they are uploaded into your drive account. Use only when your page is connected to your drive.