How to integrate Zapier and File Request Pro using web hooks
---
File Request Pro can be integrated with other systems via Web hooks. This article explains how to get data flowing from File Request Pro to Zapier. You might also want to try other systems like automate.io, PieSync, dsync, built.io, ifttt or oneSaas.
Table of Contents
Let's do this step by step.
Create your Zapier account here. If you already have one, log in here.
Once logged in, click the MAKE A ZAP button at the top of your screen.
You can now select or search for a trigger app. Select the app called WEBHOOKS.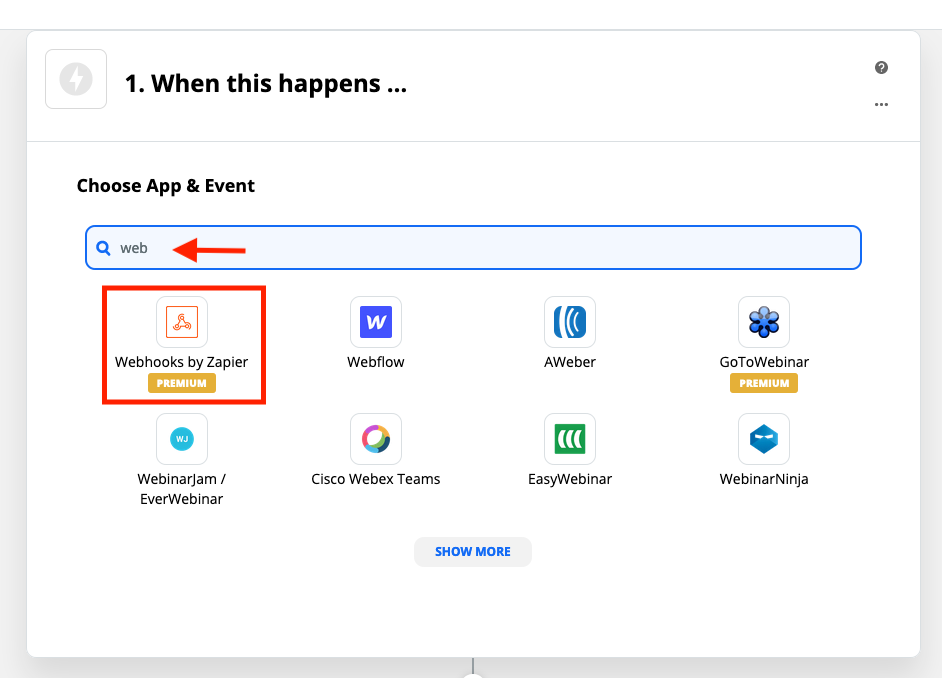 At this point you should be at step 1 and the sub-step should be: Choose Trigger: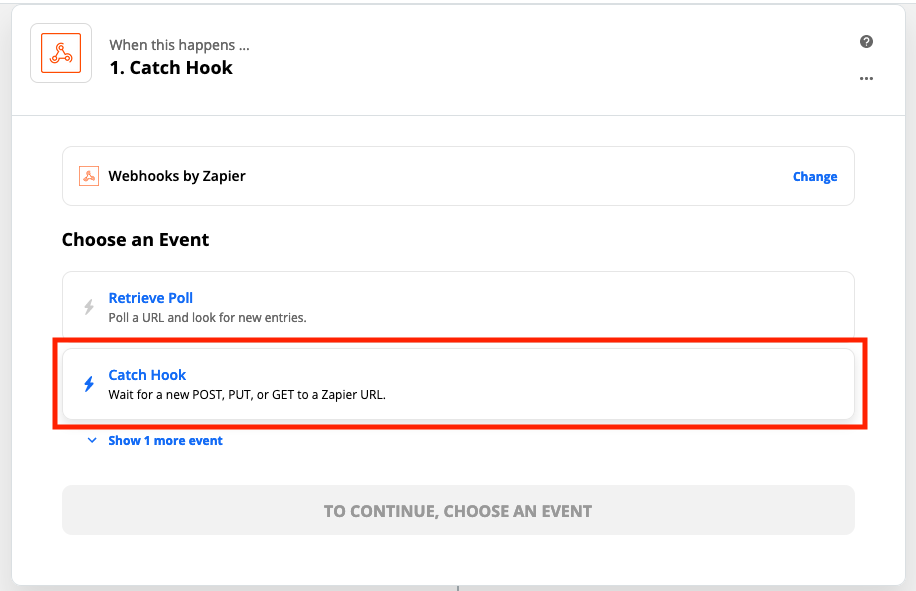 In the main content section, select Catch Hook and click Save + Continue.
You are now forwarded to the Edit Options step. This is optional, and you can configure this later as well. Click Continue.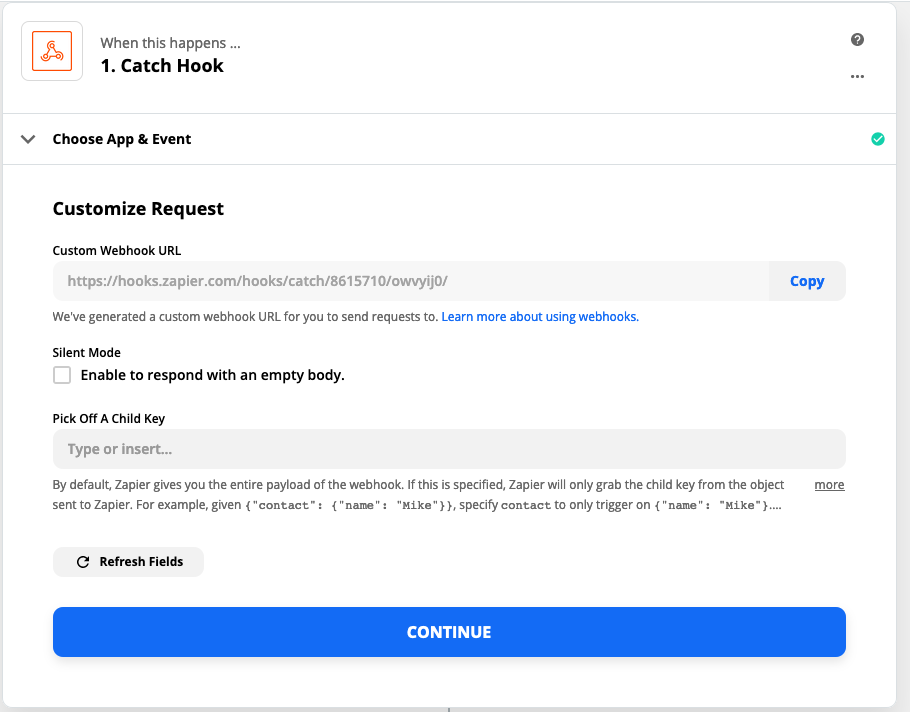 You are now at "Test this steps". Zapier presents you with a URL that looks something like this: https://hooks.zapier.com/hooks/catch/31570/6oqodi/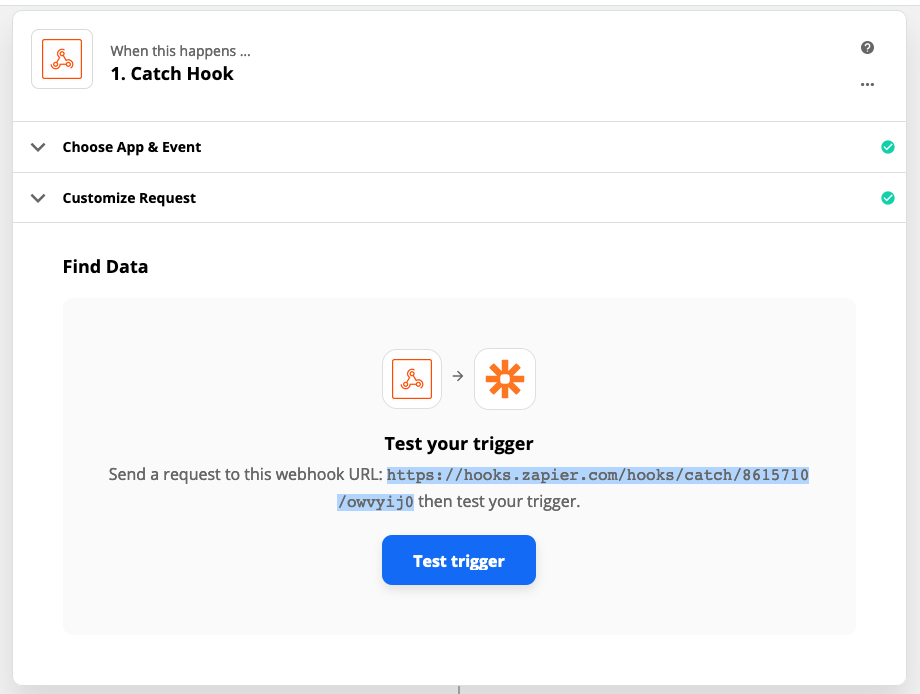 This URL will be used to push information about bookings from File Request Pro to Zapier. From there you can do whatever you would like Zapier to do with your data.

Let's go back to File Request Pro now.
Step 1
Select "Page settings" from your dashboard.



Step 2
Under the tab "Advanced Settings" You will find the web hook URL for this page. Just enter your endpoint URL in here. The end-point URL is a custom URL provided by the app or software that will receive the notification.

We only support one web hook end-point for each page. If you need more than one, please get in touch with us.

Step 3
After saving your page, a signature key will be automatically created for you. You can use this key to validate the web hook came from File Request Pro.
Go back to your ZAP and click TEST THIS STEP.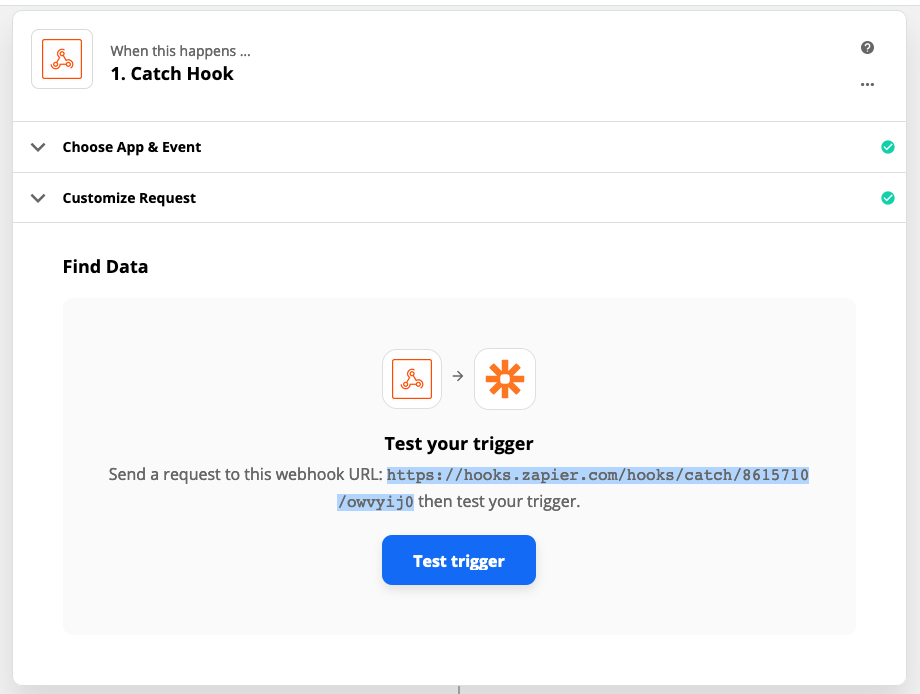 Go back to File Request Pro (in another browser tab) and upload a file to your page and form. This will push data to your ZAP.

As you can see, Zapier parses the form fields as well as the file list that was uploaded. We will use this fields to send the information to other apps. For more information about how the information is structure please visit Web hook documentation page.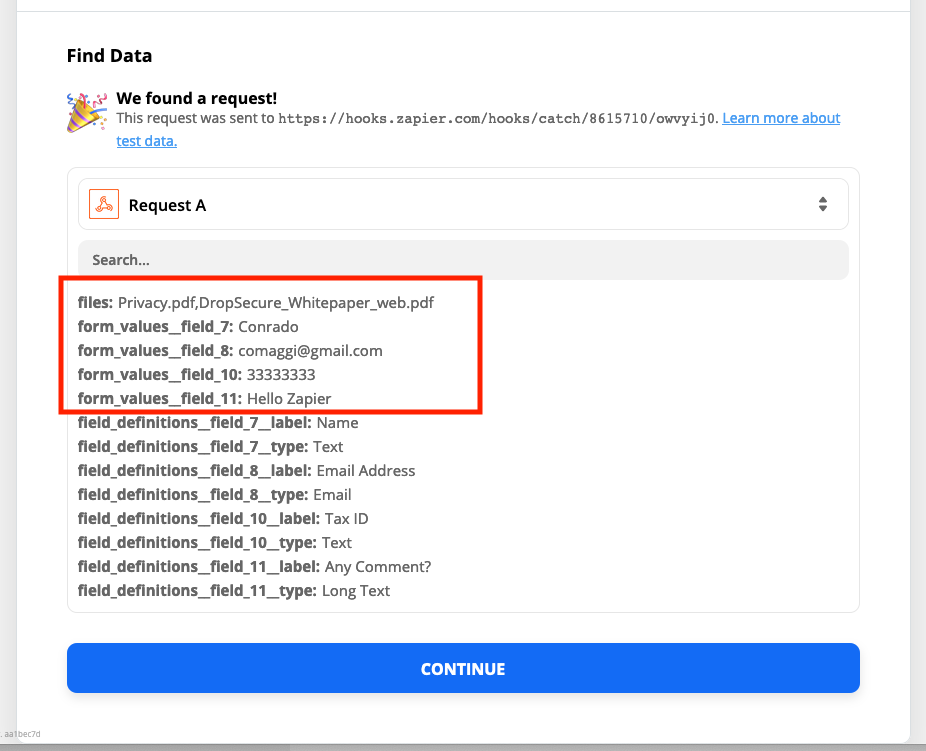 Your ZAP should now test positive. You can then advance to STEP two in your ZAP setup.
Now that we have the web hook and trigger fully established and configured correctly, we need to set up an action that will occur when your form is submitted. More specifically; we need to establish where this data will be sent.

After the last step, you should see in Zapier the chosen an Action App screen. For this example, we're using the third-party app Trello. You'll want to click on the icon for the app you'll be using for your action.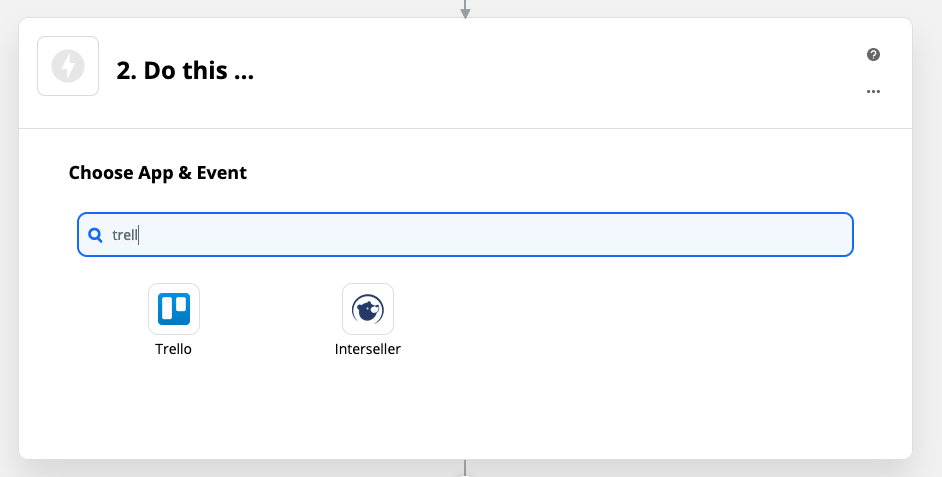 After connecting your Trello account, you will be prompted to set up the action. In this example, we are adding a new card with the form information.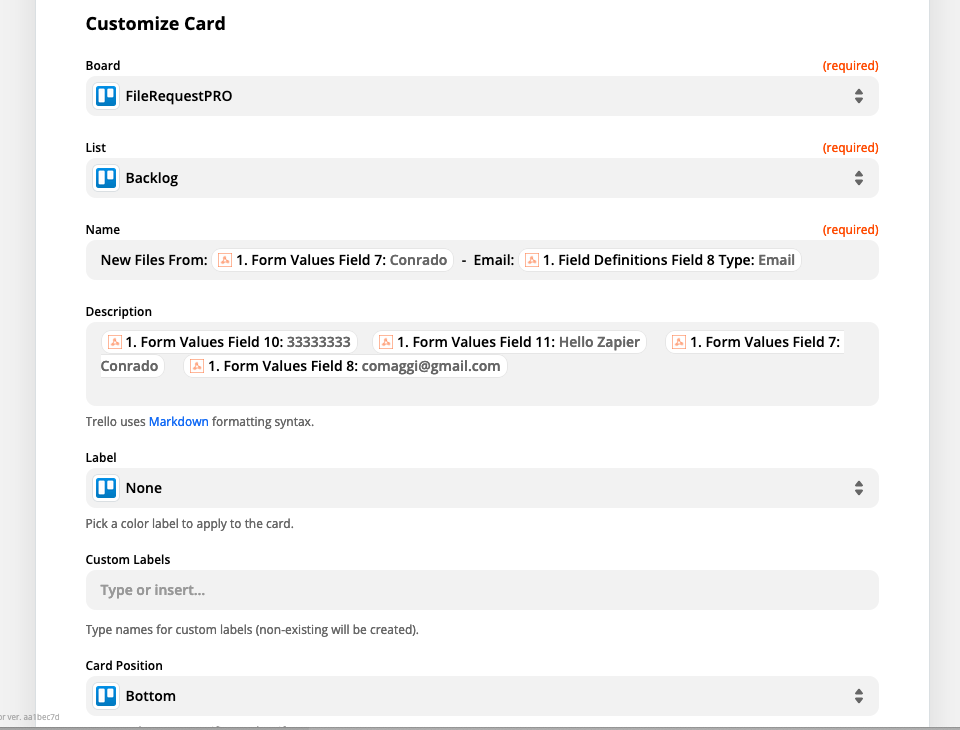 After setting everything up our ZAP is ready! Each time someone uploads a file to a new card is created in Trello.