These companies have already simplified the way they collect documents from their customers

What's a lightweight document upload portal?
File Request Pro is a lightweight and secure document portal that lets everyone upload files to you in a simple, secure and organized way. You can get started immediately, and there is no learning curve for contributors.
Client document portals are complex to understand and usually offer 1000s of features. We strip down everything to the most essential feature: Collect documents from people.
No account for your users, no auto reminders, no automatic invite emails, no need to train your users to use another software. Just a customer document portal where your clients and partners can upload files to you. Uploaded files show up the cloud storage you choose.
The features you would expect in a document upload portal. Without the bloated and complicated experience.
Create your client document portal in less than five minutes. A professional, branded upload portal without being a technical wizard.
A secure document portal to keep files out of your inbox
All the uploaded files go straight to your client's folder in your cloud storage. Save hours organising and searching for files.
The upload portal is secure using an encrypted connection (SSL) and all your data is encrypted from your page to your cloud drive.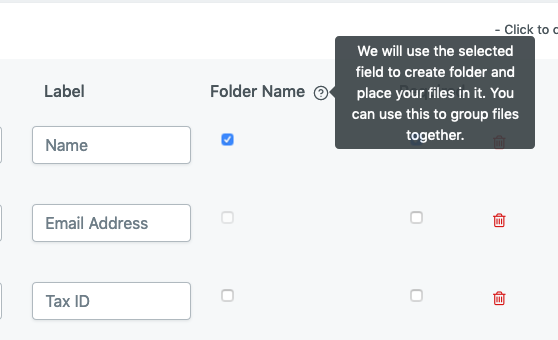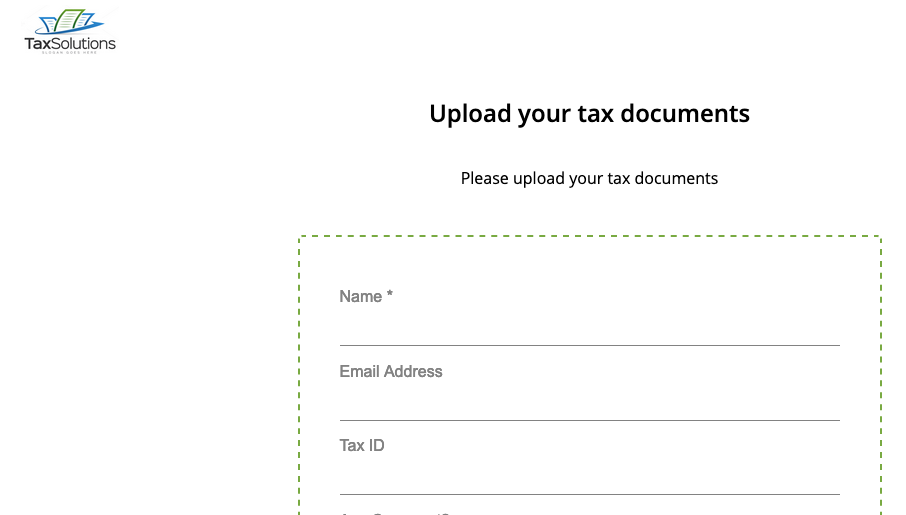 Offer a high-end experience to your clients
Personalise the look and feel of your client portal with your branding colours and more.
The secret to getting your clients to follow your process is to make it easy for them. No need to create request, manage users, invites, etc. Just share a link with your customers and you are done. As simple as its gets.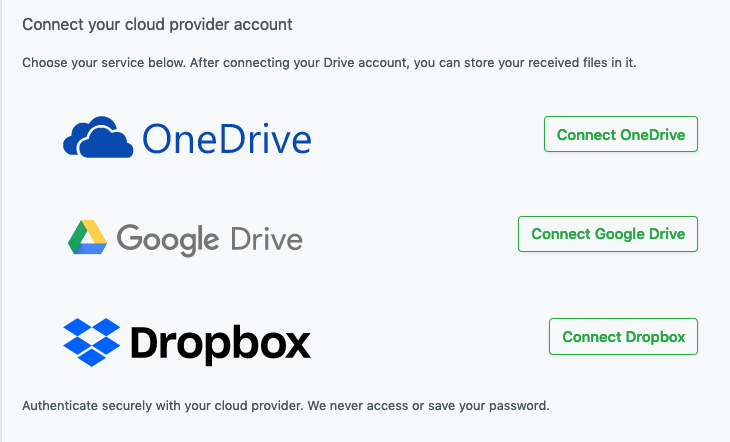 Works seamlessly with the tools you already use
File Request Pro is the perfect companion to the tools you daily. Use our API to connect to Zapier and trigger multiple actions each time you collect a file.
Need to create a record in your CRM? A to-do list in Trello? Fill an Excel sheet? All this can be done with our API and Zapier.
A document upload portal without 1000s of unnecessary features.
A lightweight and simple to use client portal you can use to gather files from your customers, vendors, and partners.
✅ Custom Branded. When you share your upload page, your customers see your logo and branding.
✅ Collect additional information while requesting files. With unlimited form fields you can build: client intake forms, contract review processes, and anything involving information and document collection.
✅ No user management, no auto reminders, automatic invite emails. Just a portal where your customers and partners can upload files to you.
Marty Drake
The Compliance Shop
We've been very happy with the service, and so have our clients. They love the ability to just drag and drop , and to upload multiple files at one time, we've gotten nothing but positive feedback. We definitely have had a great experience so far.
Patrick Nolan
Mortgage Banker
File Request Pro allows us to send our clients a link to upload their documents and creates a folder with their name in our Google Drive. Very simple, clean, and efficient. Works better than when I was using Citrix ShareFile instead of Drive at a fraction of the cost.
Give your customers the ultimate experience. File Request Pro has been created for the sole purpose of helping professional businesses collect documents from their customers.