Save hours explaining to clients how, where and when to send content
Easily receive digital documents, photos, and videos from clients no matter what software they use.
Keep files organised and out of your Inbox
All uploaded files go straight to your cloud storage and are collected under your client's name. No more lost files and time-consuming searches.
File Request Pro connects with OneDrive, SharePoint, GoogleDrive and Google Docs. Get set up in 5 minutes.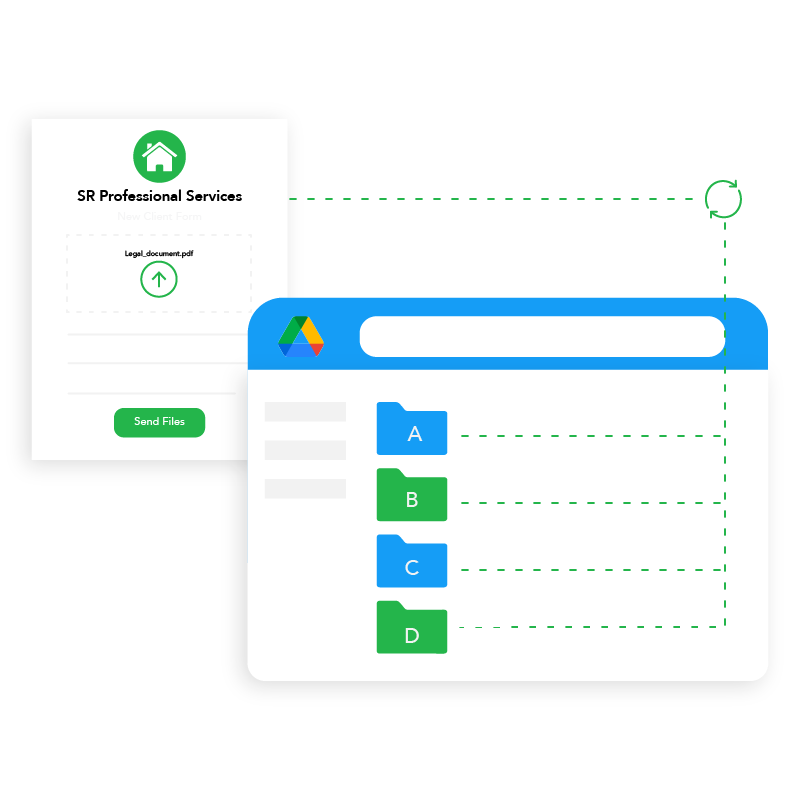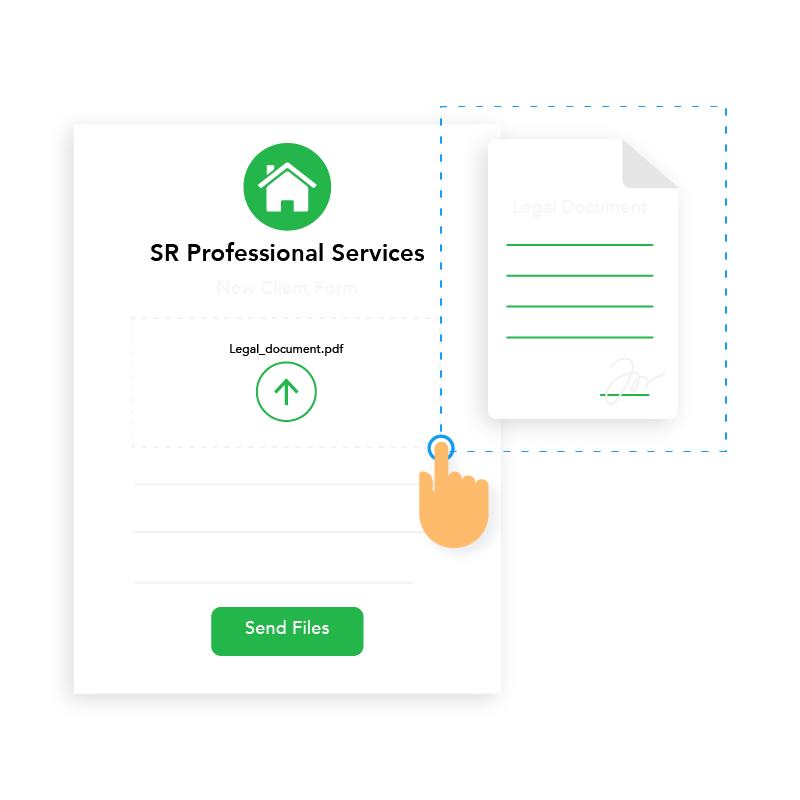 Reduce turnaround times by using a product your clients understand
Invite clients to drag or drop files, or upload from their file system. Your clients understand your upload page and respond quickly. Customise your upload form so clients send all the information you require, without extra prompting.
Feel confident (and relieved) that you get the content you need as quickly as possible.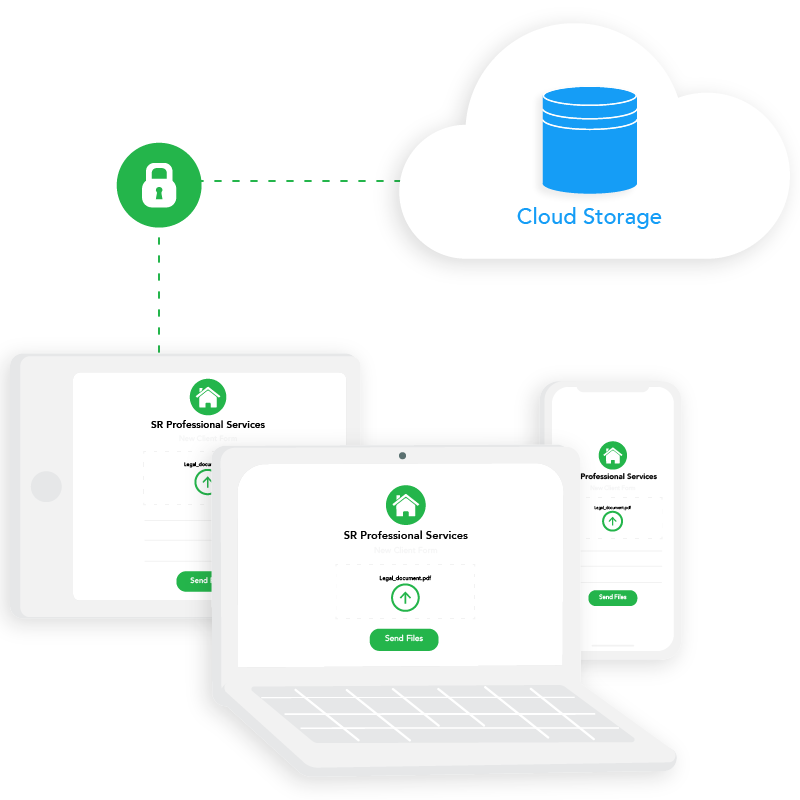 Bank-level encryption to reassure your clients and stay compliant
Your clients expect all their content – particularly sensitive material like tax and bank statements – to be securely handled.
Our at rest and in transit encryption ensures that messaging, data and file transfers are secured to the latest global standards. Read our security commitments.
A file request system that easily integrates with your website and workflow
Create a branded upload page on your own website in minutes. Connect with your favourite file storage system and keep incoming content organised.
Connects with Google Drive, OneDrive, Dropbox & SharePoint
Organise new content in private or shared drives, or folders.
Embed on your website
Just copy and paste a line of code. No technical knowledge needed.
Add your own branding
Make your clients feel secure with a branded upload page that fits with your website. Add your logo, theme and text.
Enable email notifications
Get an email each time new content is uploaded. Automate thank you messages.
Capture user data
Use the form builder to capture all the information you need from clients. Export data to excel, your inbox, or capture in a text file.
Zapier integration & API
Send content to 1000s of apps and streamline your workflow.
How File Request Pro works
Create your upload page and send a secure link to clients. They upload files using drag and drop. The new content immediately appears in your cloud storage. No fuss. No stress.
Create a branded upload page. No coding required
Super simple, 5 minute set up. Customise your page, upload your logo, and add your brand colors.
Share the page with your clients
Clients don't need an account or specific software. They can just drag and drop.
View your files in Google Drive, OneDrive, SharePoint or Dropbox
Files are automatically sent to your cloud storage, labelled with your customer name. Receive an email each time you get a new file.
Marty Drake
The Compliance Shop
We've been very happy with the service, and so have our clients. They love the ability to just drag and drop , and to upload multiple files at one time. We've got nothing but positive feedback. We definitely have had a great experience so far.
Patrick Nolan
Mortgage Banker
File Request Pro allows us to send our clients a link to upload their documents and creates a folder with their name in our Google Drive. Very simple, clean, and efficient. Works better than when I was using Citrix ShareFile at a fraction of the cost.
The easy way to organise and collect any type of content