Microsoft Forms currently does not support file uploads from anonymous users or users external to your organization. File Request Pro solves this problem for you. You can easily create an upload form that natively connects with OneDrive or SharePoint and provides a streamlined experience for you and your customers.
File Request Pro also offers generous file size limits, automated reminders, conditional logic, standalone or embedded upload pages, and the ability to use your own branding and URL. See all product details.
Create an upload form that allows external users to upload files
Creating a new upload form with File Request Pro only takes a few minutes. Simply fill in a few details or select 'Continue with Microsoft'. Your free trial will last 14 days.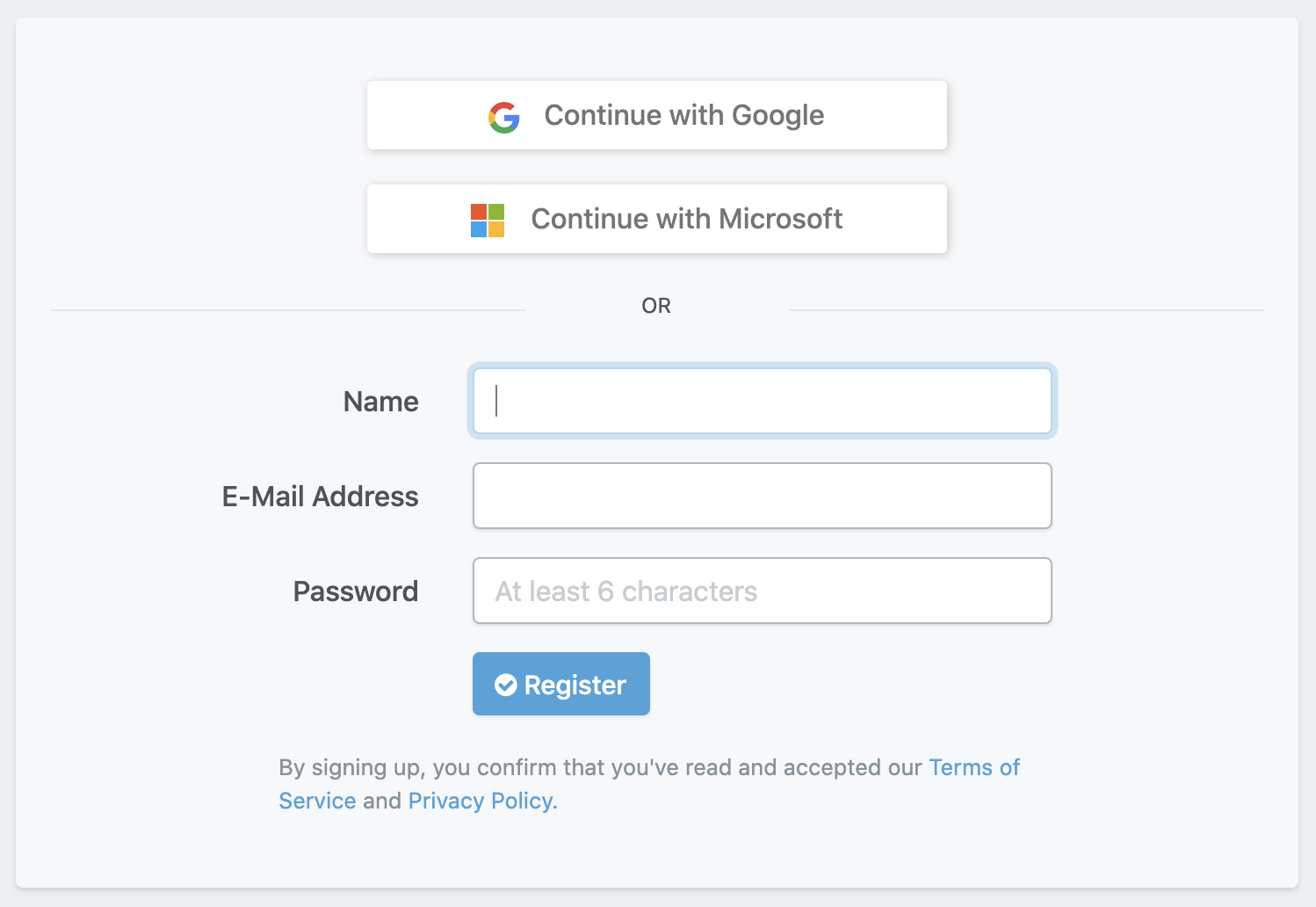 Start building your upload page. This page can be as simple or as complicated as you want.
You can collect almost any type of information from your clients using these fields: text, phone, email, URL, checkbox, dropdown, date, and more. You can also add as many dropzones as you like to collect files or folders.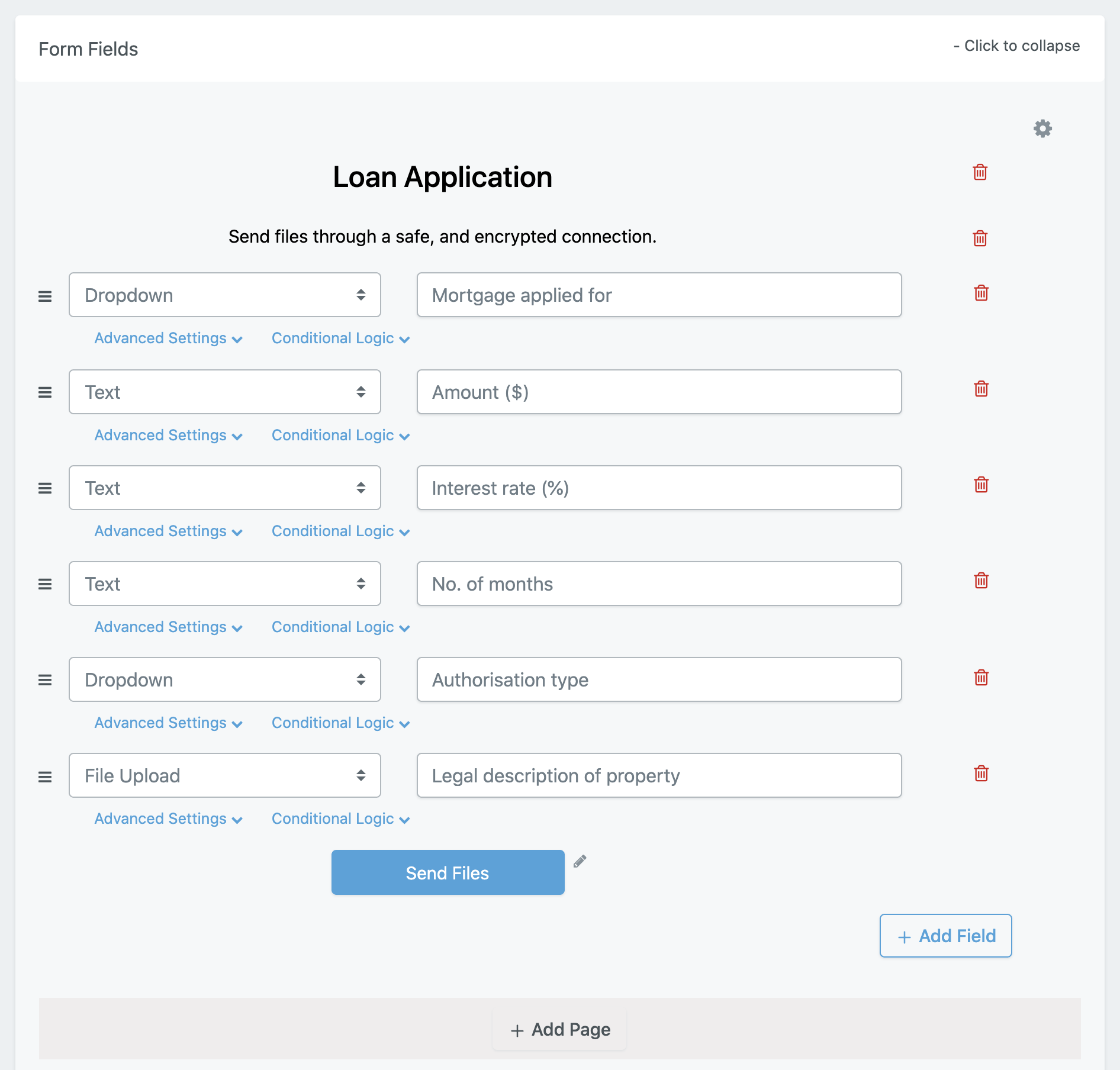 Any type of field that best matches your company's needs and corresponds with the data you need from your customers can be included. More data can be gathered with this form, which can then be used to remarket to individual clients.
Decide whether you want to keep questions on a one-page form or add page breaks to create a multi-page form.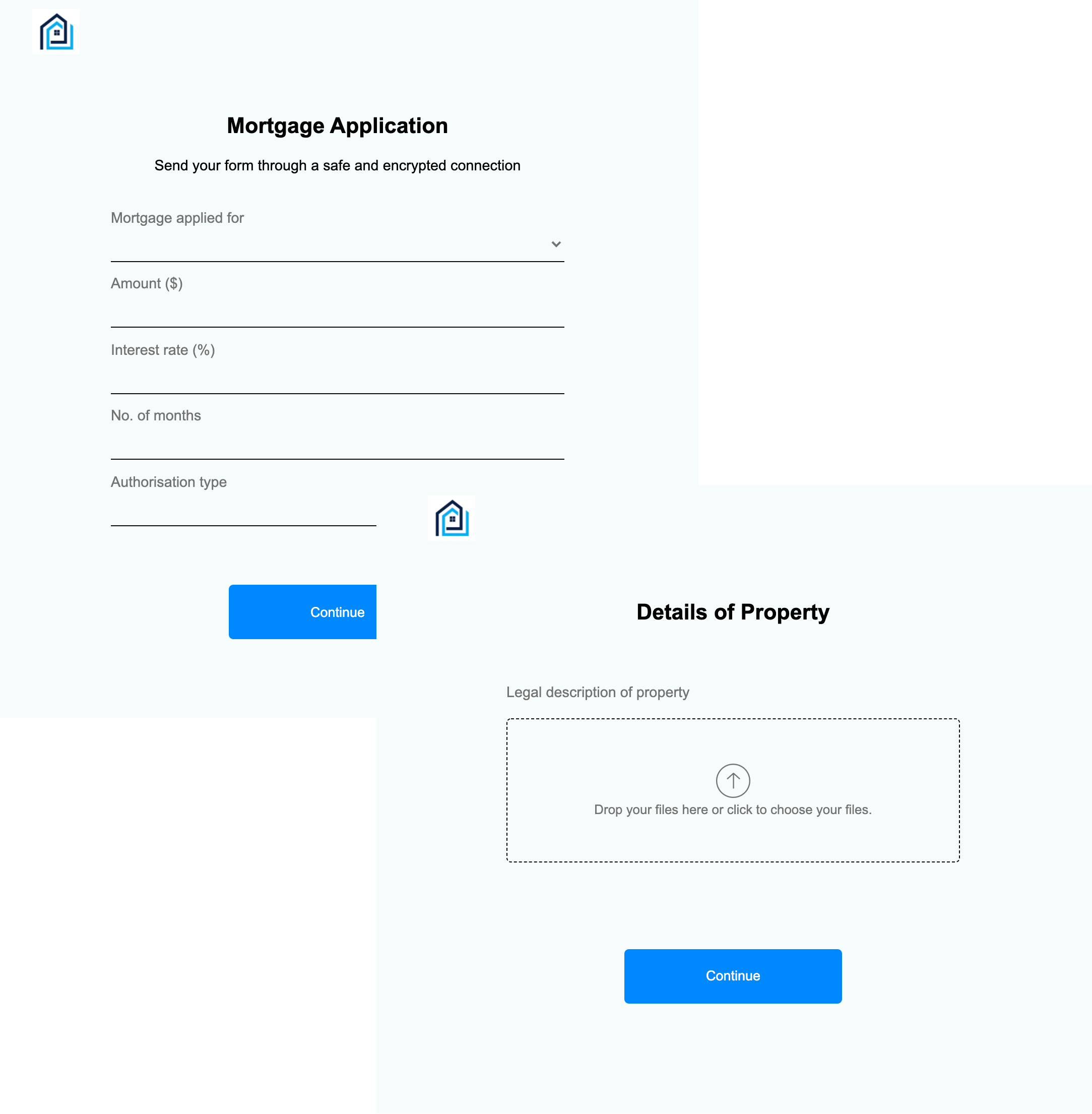 You can also customize your page to match your brand and website colours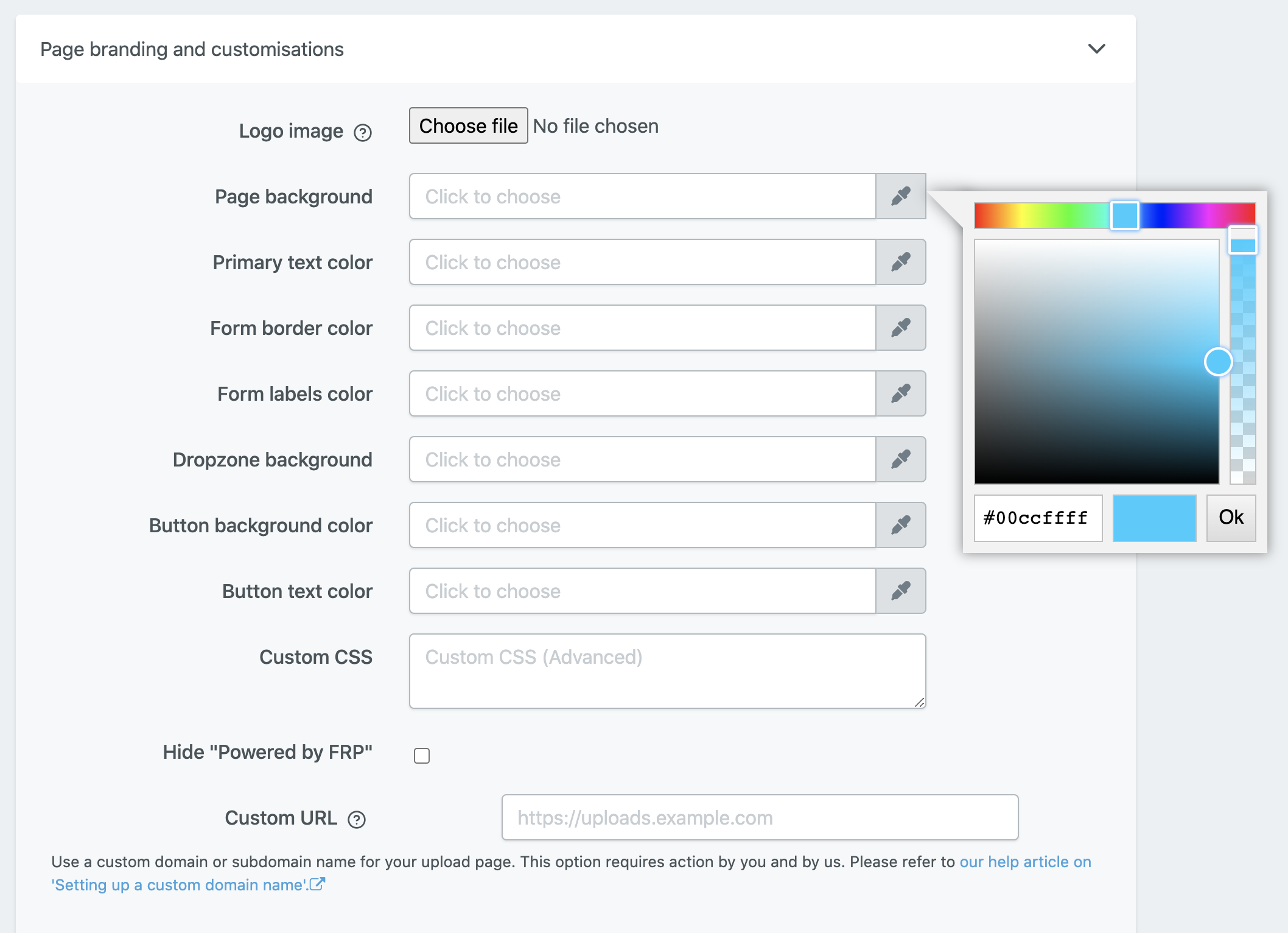 Choose how you want to automatically organise files in your OneDrive or SharePoint account. Do you want to dynamically group content into subfolders by name, email, mortgage type, or any other value you specify?
To save you time chasing clients for content, you can also set up automated reminders.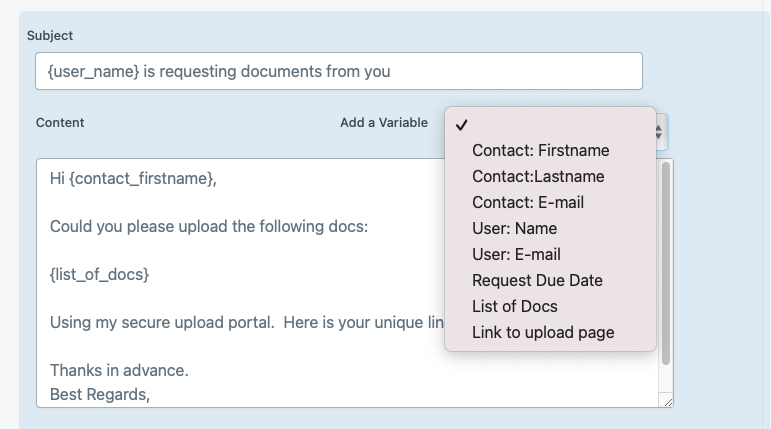 You can also add extra admin users so members of your team can send file requests as well.
Finally, from the Integrations menu, you can easily connect your Sharepoint account.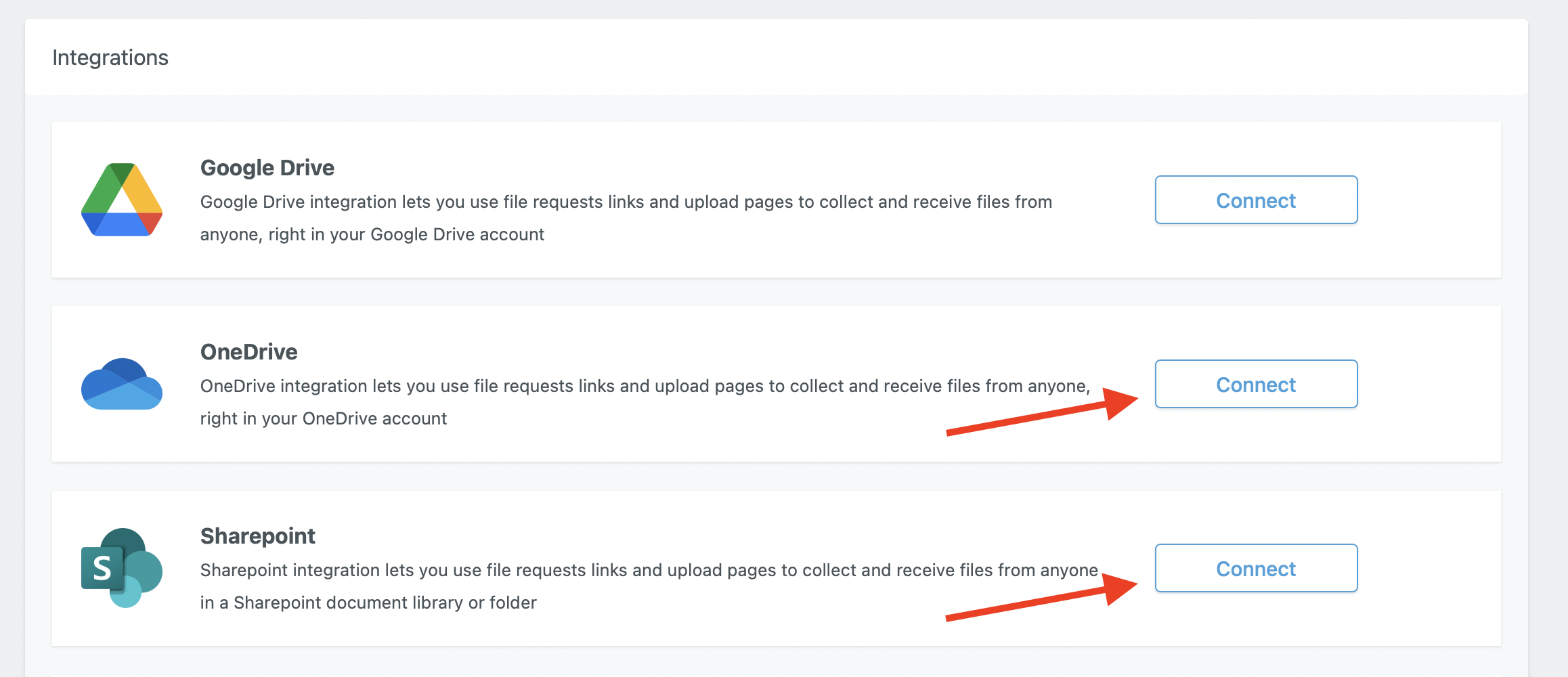 Use Microsoft for what it's good at – and File Request Pro for the rest
Get the best of both worlds by using File Request Pro to collect content and files, which are then sent straight to your Microsoft cloud storage solution.
Is File Request Pro secure? Yes. User data is securely encrypted when it is sent to your cloud account or dashboard. We don't require users to log in because we think the trade off in terms of user experience is too great. You can allow only users with a link to upload documents. You can also set a password, although we don't make this the default option.
Can external users upload files? Yes. File Request Pro has been specifically created to make it as easy as possible for anyone to send you files, particularly clients external to your organisation.
Can we upload files from clients? Not at the moment. This is something we're considering, but our core focus is document collection.
14 Days trial. No credit card required