Easy to use client portal for your practice, that your clients will actually use.
File Request Pro is a lightweight Client Portal Software for Accountants that lets everyone upload documents to you in a simple, secure and organized way. You can get started immediately, and there is no learning curve for contributors.
Client document portals are complex to understand and usually offer 1000s of features. We strip down everything to the most essential feature: Receive documents from your customers.
No account for your users, no auto reminders, no automatic invite emails, no need to train your users to use another software. All your customers need to do is visit your upload page, fill your form and drop the files in there. Uploaded files and information is push to your Google Drive, SharePoint or Dropbox account.
Collecting files and document form clients, as simple and secure as it gets.
Create an upload portal in less than five minutes and share it with your clients. They don't need any credentials or special software to use it.
No documents in email
Move your document collection out of the inbox to a safe and secure client portal. Protect your reputation and your customers data.
All the uploaded files go straight to your client's folder in your cloud storage. Save hours organizing and searching for files.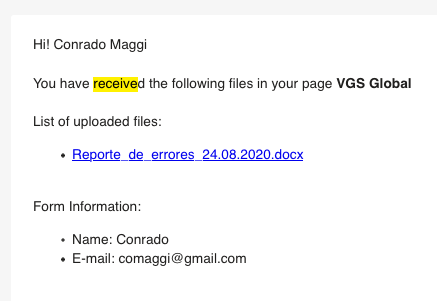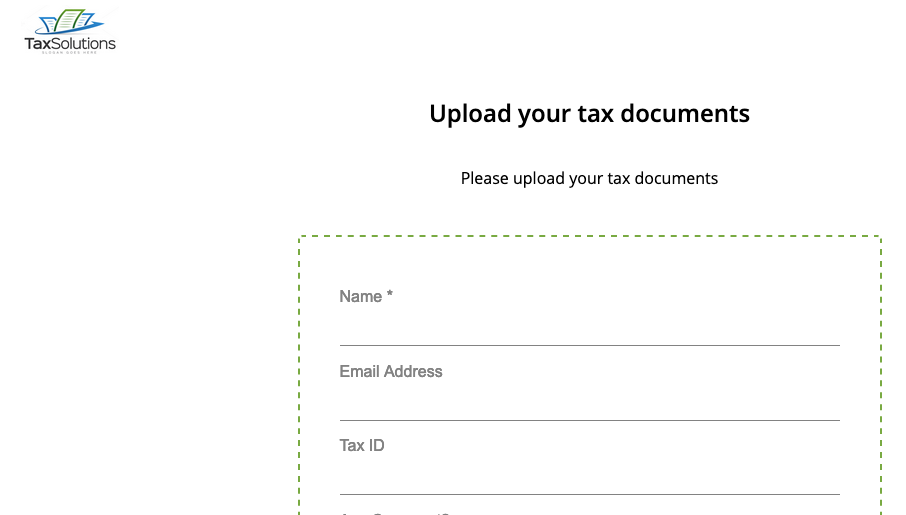 Custom Branded and 100% White-Label client portals
Upload your logo and custom color scheme, provide a consistent look and feel for customers and business partners. Customize all email notifications sent to your clients & use your URL for your file requests.
Easily invite your accounting customers and prospects to upload documents without requiring them to download a program or register for yet another service.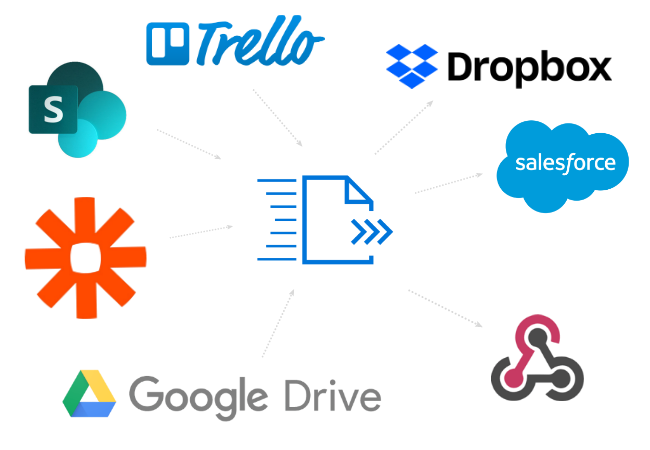 Secure & Simple File Requests
Clients DO NOT need to log in, so the friction is minimal. It's a simple process that requires just a few clicks & you are notified when the files are uploaded.
You can connect File Request Pro to Google Drive, SharePoint, OneDrive or Dropbox so all your uploads are automatically synched to your drive.
Embed your upload page in your website.
Securely receive files on your website. Synch your documents to your cloud account using a secure SSL Encryption to ensure your files are secure.
All it takes is copying two lines of codes to your site. No need to do any programming or complex stuff.
A lightweight accounting client portal software
Create a secure file upload portal in minutes. Receive, organize, and collect files securely. Your portal can be completely branded and your uploads synch with the services you already use.
Works with Google Drive, OneDrive, Dropbox & SharePoint
Supports all type of folders: Private, Shared and Shared Drives.
Customize Your Portal
Make your portal your own with your company logo and brand colors. Present a more polished, professional look to clients and customers.
Without Login or Users
As simple as, sharing a link to your portal. No need for users, passwords, etc. Your clients don't need to learn a new software or be a technical wizard.
Easy Uploading Software
Client portal for accountants allows you to upload multiple files at once, directly into your browser, via simple drag-and-drop.
Form Builder — Capture user data
Easily capture information along with the files using our "form builder" tool. Get the capture data using a TXT file, export to excel, or in your inbox.
Web hook Integration & Zapier
Integrate your accounting client portal software with your workflows. With web hooks and Zapier you can send your data to 1000s of other apps.
Why is Email Not Secure?
Sending tax and personal documents in an email poses many risks including:
Accidentally sending the documents to the wrong email address
Emails get lost in the shuffle. If you receive hundreds of emails a day, it's easy to overlook an important email from a client containing important documents
Emails aren't encrypted. Anytime consumers do business with a financial institution, it should only be over an encrypted network to reduce the risk of identity theft.
Securely collect tax files and documents with a client portal for accountants - Secure File Pro Alternative
Impress your customers and get repeat business with a professional experience.
✅ File Request Pro is secure. It pulls sensitive documents out of your inbox, ensuring your clients' personal information is stored in a safe, secure place.
✅ Uploading documents without account registration with one go. Super simple even to elderly people or non tech-savvy clients.
✅ A sleek client portal makes a great first impression with clients. No need for them to login, learn a new software. A super simple experience.
✅ Sync back to the cloud storage you are already using. No need to pay for secure file pro storage.
Give your customers the ultimate experience. File Request Pro has been created for the sole purpose of helping professional businesses collect documents from their customers. Create your accounting client portal now.