Use Salesforce to track leads and File Request Pro to gather documents
Using File Request Pro, you can create single or multi-page upload forms. Quickly and smoothly build a customised sales and onboarding process without involving your development team.
Improve conversion rates by providing your leads with simple, customised forms with drag and drop functionality.
File Request Pro natively integrates with Salesforce, so files are automatically sent to your Salesforce account, which remains private and secure.
Quick set up and easy automation
File Request Pro makes it easy for you to gather documents, files and any type of information from existing and potential clients, with minimal effort on your part. Accelerate your sales process, and free yourself up to concentrate on high-value tasks.
No-code form builder
Create single or multi-page forms with optional upload functionality using our straightforward form builder.
Simply create an account and get started creating questions. You can add your own branding, text labels and as many form fields as you need.
You can also choose to send a one-page or multi-page upload form.
Get up and running quickly with your onboarding and sales process, and begin converting leads sooner.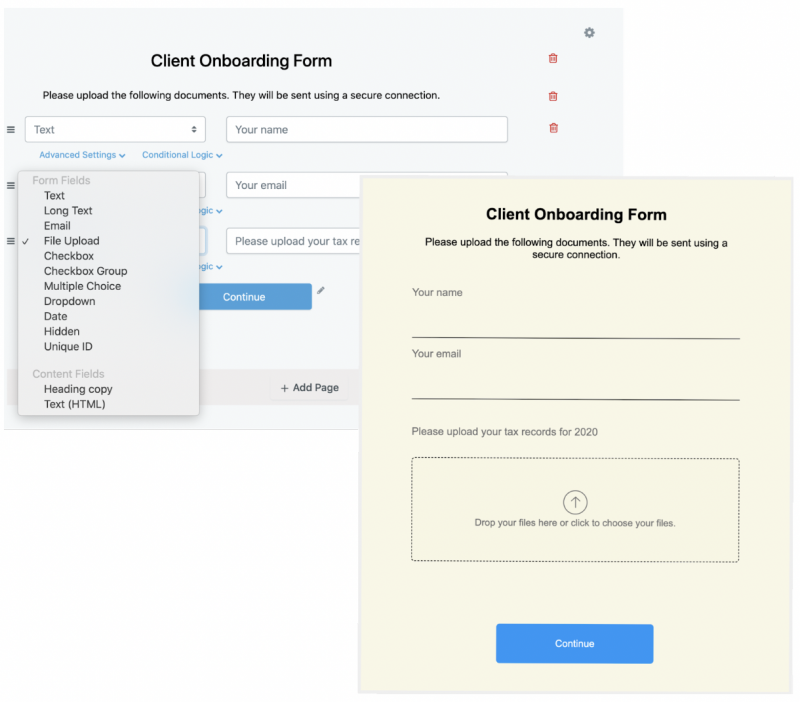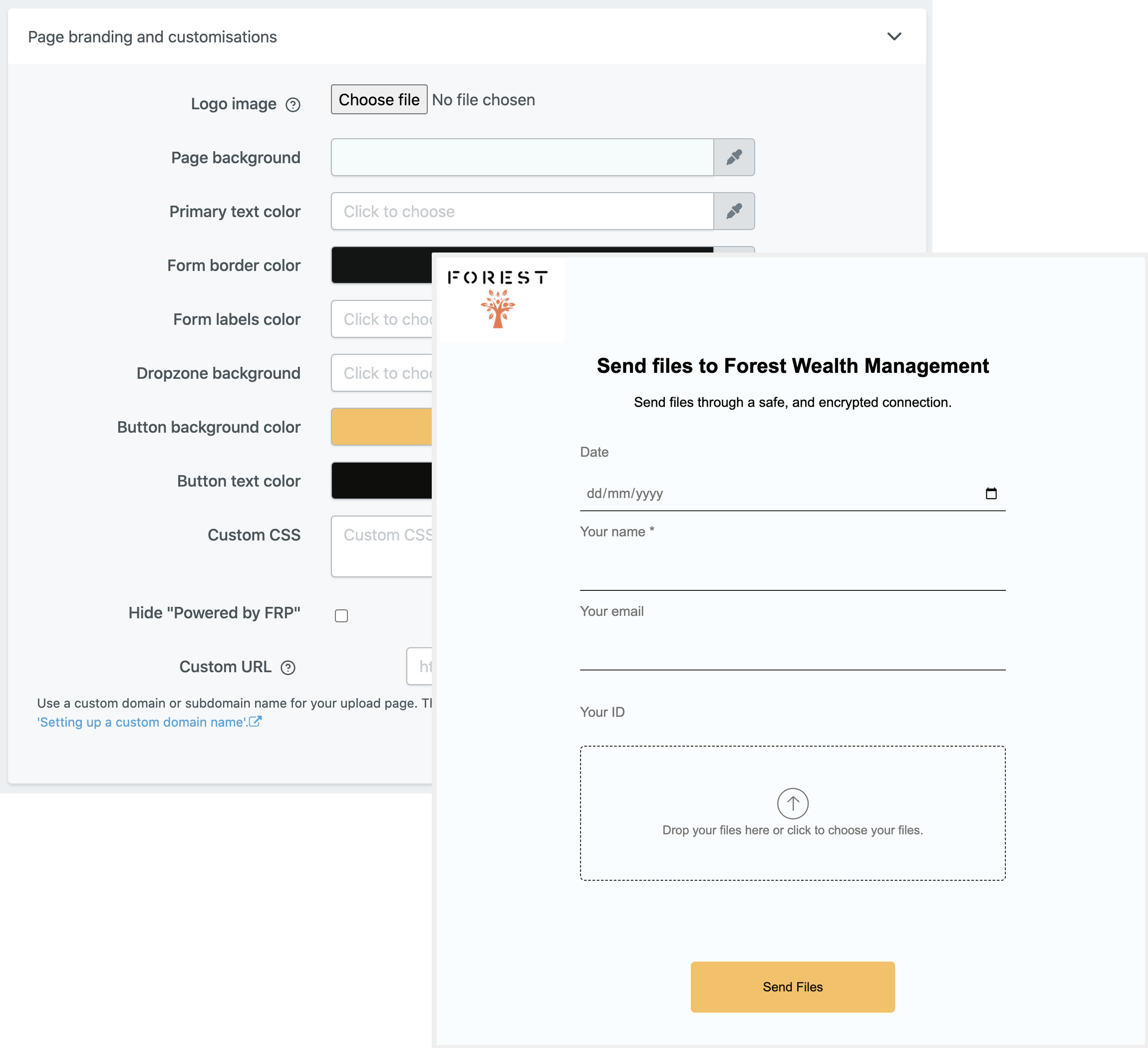 Easy customizations to reassure potential customers
Using Salesforce, you can send potential customers basic, functional forms. But is that enough when you're trying to persuade leads to sign up or partner with your company?
With File Request Pro, you can customise your upload forms so they match your brand and the specific requirements of your customers.
You can also add conditional logic, so potential customers only see questions that are relevant to them.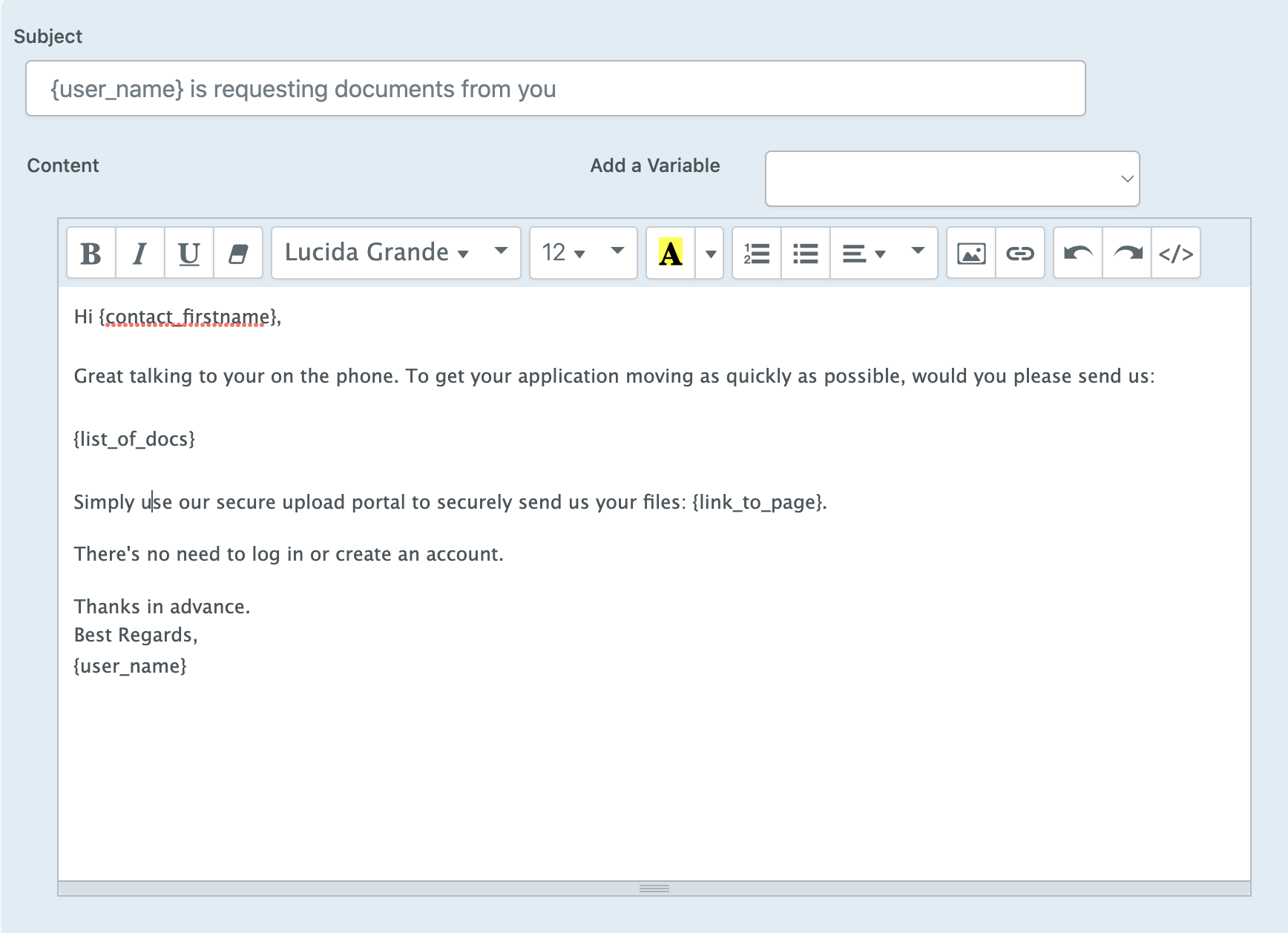 Automated file collection that simplifies the sales process
By automating repetitive tasks, such as reminder and thank you emails, you can create a smooth process for collecting files that reduces manual input.
Using File Request Pro, you can curate an email sequence that is sent out to leads. Use these emails to nudge people who haven't responded, or who have sent incomplete information.
What can you do with the Salesforce integration?
You can use the File Request Pro and Salesforce integration to gather leads, cases, information, documents and files from your existing or potential clients.
You can specify within which database set you want to collect this information (Salesforce objects).
You can match the questions you create in File Request Pro with the information you already have in Salesforce (Salesforce records).
How does File Request Pro integrate with Salesforce?
Streamline your document collection process and make life easier for your clients from the start.
Connect your Salesforce account to File Request Pro
Create your upload page
Set up an automated email series (optional)
Switch to Salesforce to create or update a record OR attach a file to an existing record
Map your File Request Pro form fields to your Salesforce fields
Send your upload page to potential customers
View files and content in Salesforce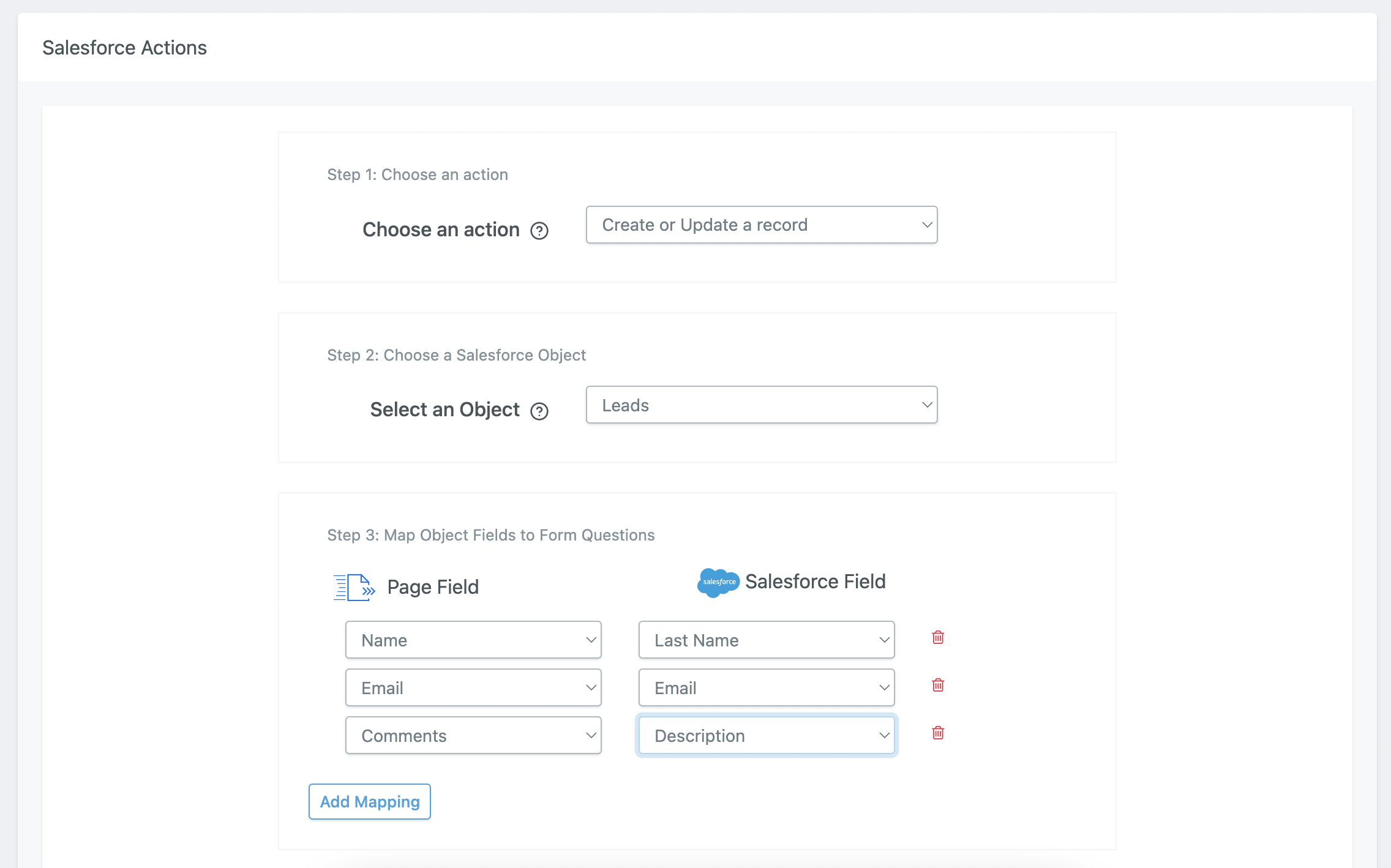 Ready to give File Request Pro a try?
Get started with File Request Pro and have an easy and professional way to collect files, and other content, from your potential customers that is sent straight to your Salesforce account.