These companies have already simplified the way they receive documents and files

The Way to Securely Receive Files from Anyone
Gathering content like documents and other critical information is typically a nightmare. The constant back-and-forth of following up via email is about as tedious as it gets.
Wasting time trying to find, share and secure important documents as they fly around between you, your staff and clients is the last thing you need.
Secure File Drop Offs provide far more protection than email or FTP when you need to receive sensitive data from someone. They are perfect for loan officers, CPAs, lawyers, and other professionals who need to request sensitive data from customers or business partners.
Secure file dropzone, as simple as it gets.
Create your file dropzone in less than five minutes and share it with your customers and colleagues. They don't need any credentials or special software
Keep files out of your inbox and automatically organised
All the uploaded files go straight to your client's folder in your cloud storage. Save hours organising and searching for files.
Stop tracking down email attachments and keep your email inboxes clean. Personal documents in your inbox are a huge liability too.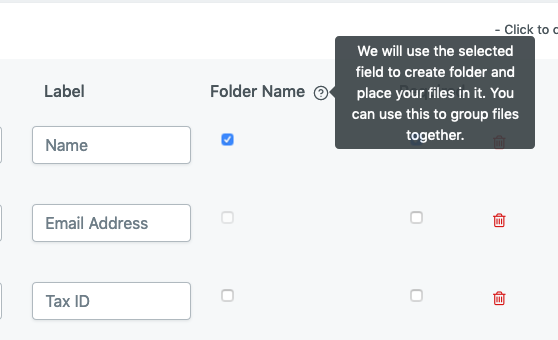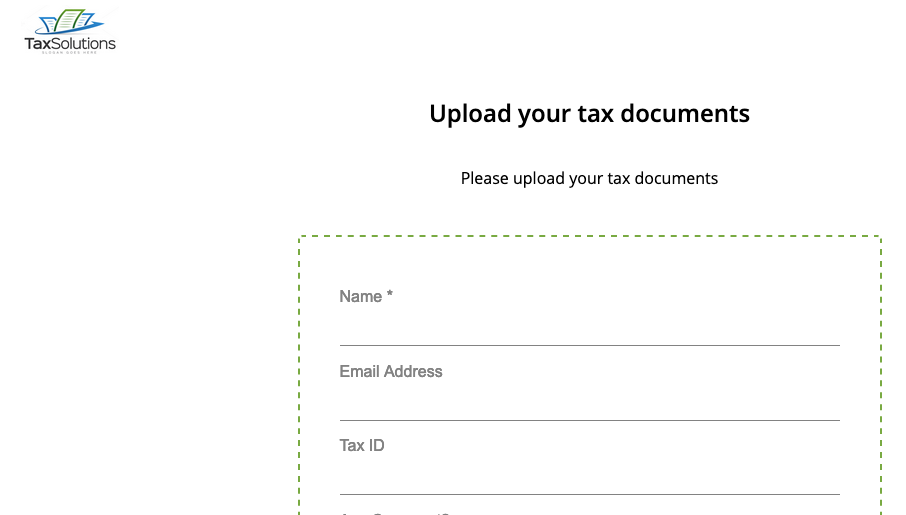 Custom Branded File Drop
White labelled with your business logo and custom colour scheme, providing a consistent look and feel for customers and business partners. Furthermore, mobile ready, so users can conveniently snap an image using their smartphone camera and then immediately upload the file.
Easily invite your customers and prospects to upload documents without requiring them to download a program or register for yet another service.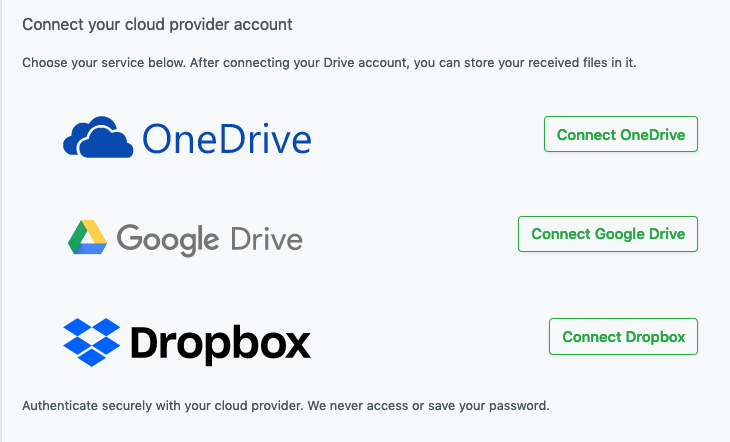 Works seamlessly with the tools you already use
Connect your secure file drop to virtually any third-party platform. The webhook API lets you connect to Zapier and trigger multiple actions each time you collect a file.
You can connect File Request Pro to Google Drive, SharePoint, OneDrive or Dropbox.
Secure and professional way to collect files from your customers, vendors, and partners
A file drop to collect any file from any user regardless their technical knowledge or downloading any software.
✅ Your file drop is secure using an encrypted connection (SSL) and all your data is encrypted from your page to your cloud drive.
✅ Collect additional information while requesting files. With unlimited form fields you can build: client intake forms, contract review processes, and anything involving information and document collection.
✅ Embeddable File Drop Widget. Integrated directly into your website, providing a completely customized experience for your users.
Marty Drake
The Compliance Shop
We've been very happy with the service, and so have our clients. They love the ability to just drag and drop , and to upload multiple files at one time, we've gotten nothing but positive feedback. We definitely have had a great experience so far.
Patrick Nolan
Mortgage Banker
File Request Pro allows us to send our clients a link to upload their documents and creates a folder with their name in our Google Drive. Very simple, clean, and efficient. Works better than when I was using Citrix ShareFile instead of Drive at a fraction of the cost.
The secure way to collect any file from any user on any platform. Spend less time printing, faxing, emailing and mailing returns and other documents. Let your clients upload them at their convenience.