Take the pressure out of content deadlines.
Schedule file requests and reminders so your clients deliver the right content on time.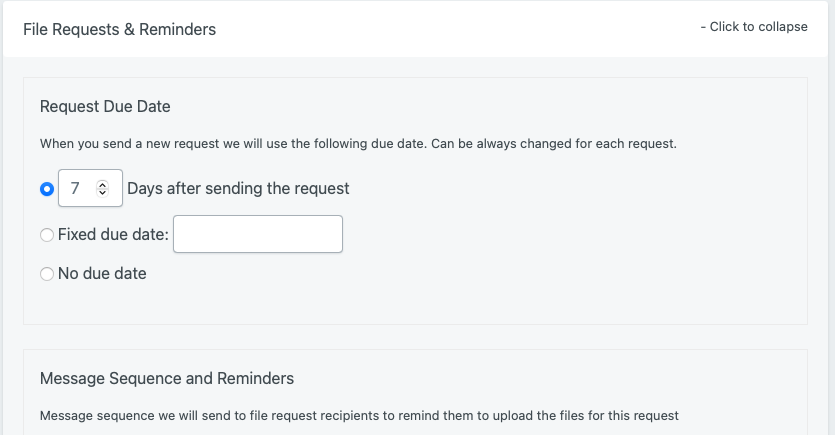 Smart reminder sequences that update when your client responds
Reminder emails will automatically stop when your client uploads all the requested files. If your client only partially responds to your request, reminder emails will ask for the remaining files.
Your client's file request page will show an incomplete list of uploaded files, as will your dashboard. You can keep track of progress, without having to respond.
Check the automatic reminderstutorial here.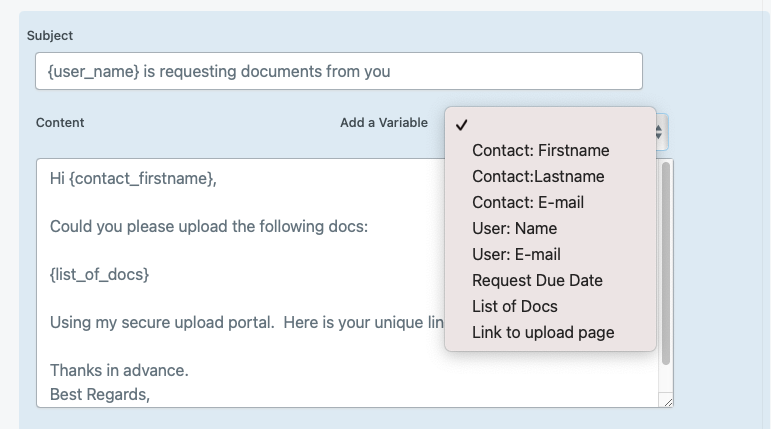 Personalise your messages to increase your response rate
Customise our template emails for file requests, reminders and thank you emails to create a persuasive email sequence for your clients.
Then send your clients to a personal branded upload page that guides them through what content they need to upload.
An easy and personalised content collection process will boost response rates from your clients.
Learn more about setting up your reminder sequence.
Approve & reject documents with one click
Although we make it as simple as possible for clients to send you the correct files, mistakes can still happen.
Approve or reject client documents so incorrect files don't clog up your file system.
If you reject a document, send clients an email explaining what the problem is and how they can correct it.
Find out how to accept or reject a document.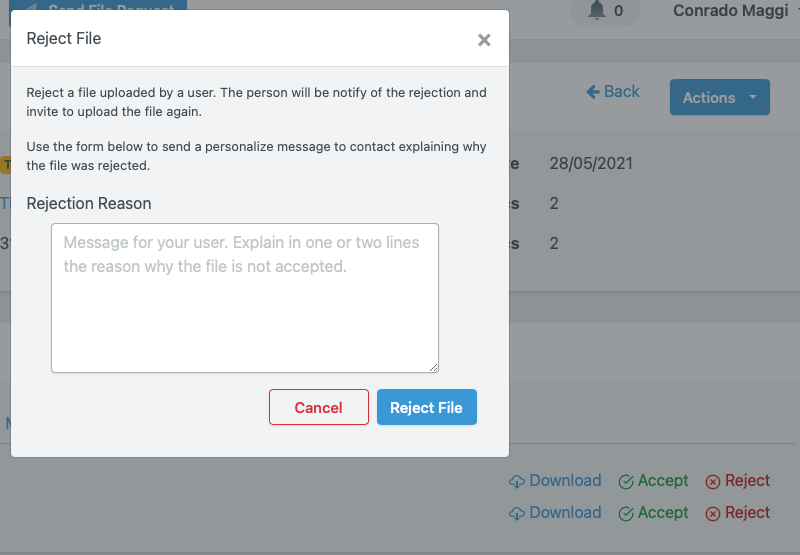 Save hours every month by automating your document collection.