File Request Pro makes it easy for you to brand the entire document collection process, right from the initial file request email to the upload page, reminder emails, and a thank you message.
This way you can keep all content on brand, strengthening your clients' trust in the document collection process.
Adding your own branding to your upload pages
You have many choices when it comes to creating your upload page. We realise that just adding your own logo and a few bits of colour is seldom enough.
You can change the page labels and text for the dropzone text, success page text and error page text. This means you can maintain your in-house tone of voice.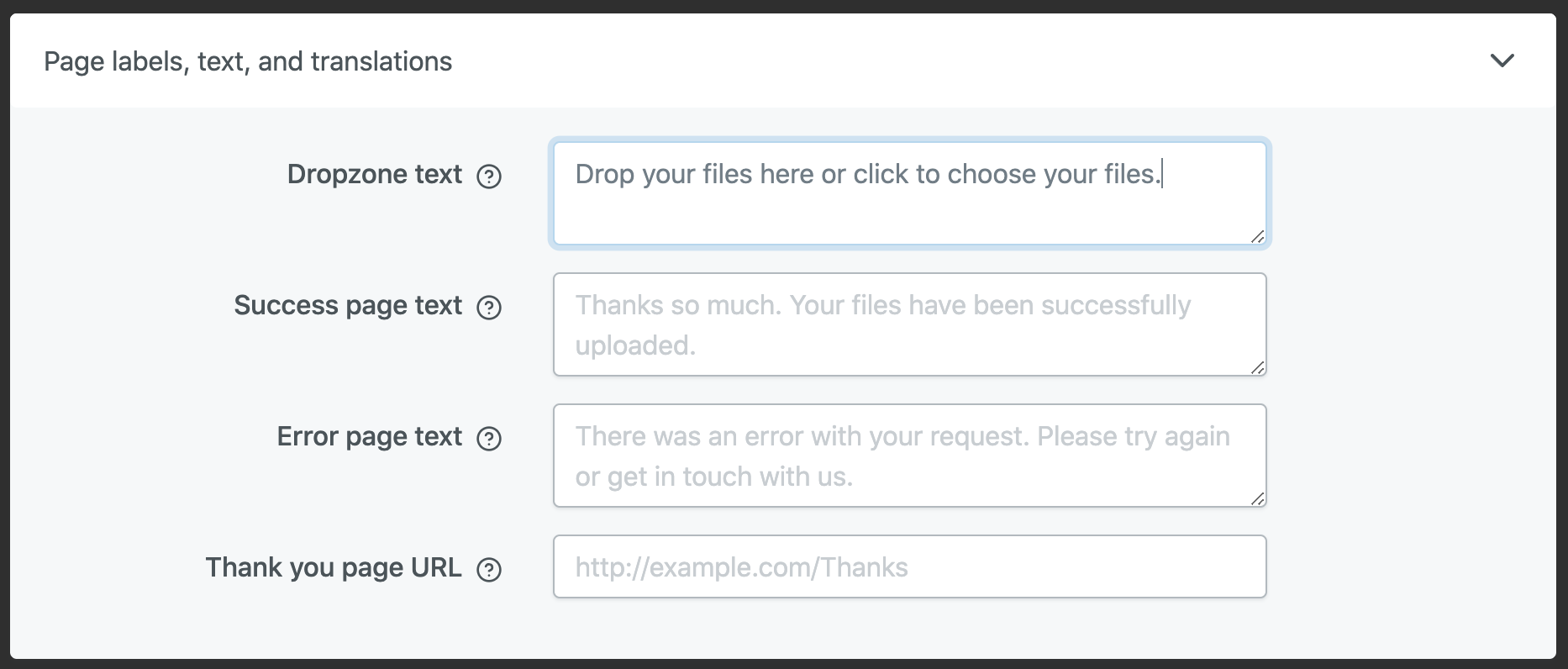 You can also send clients to a thank you page url, rather than simply displaying a message.
You can control many aspects of the design of your upload page, from adding a logo to changing the colour of form labels or buttons.
We provide an easy-to-use colour picker, or you can add your own hex colour codes.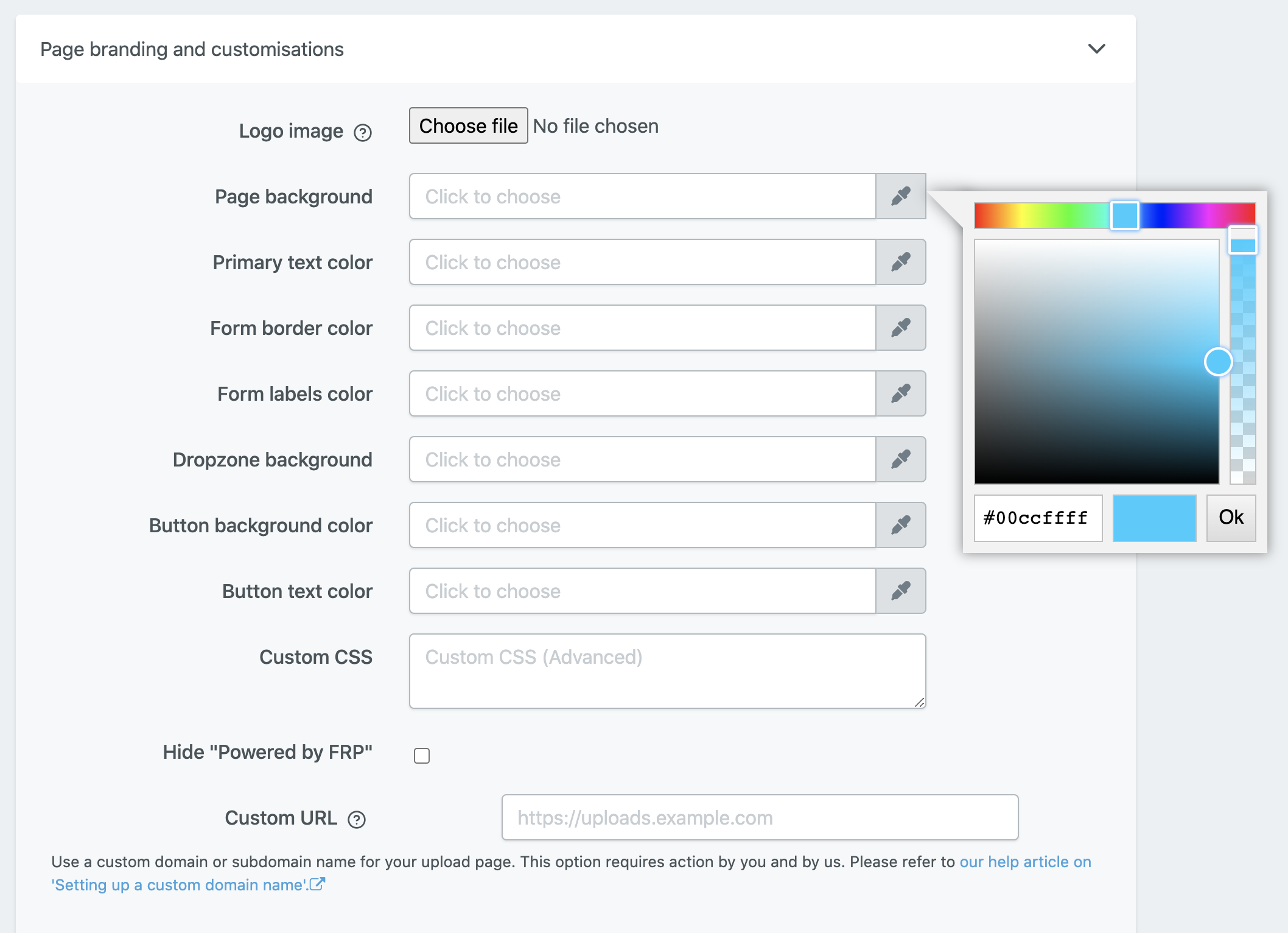 You can choose whether to use a one-page form, a one-page form with subheadings and descriptions, or a multi-page form with optional headings on each page.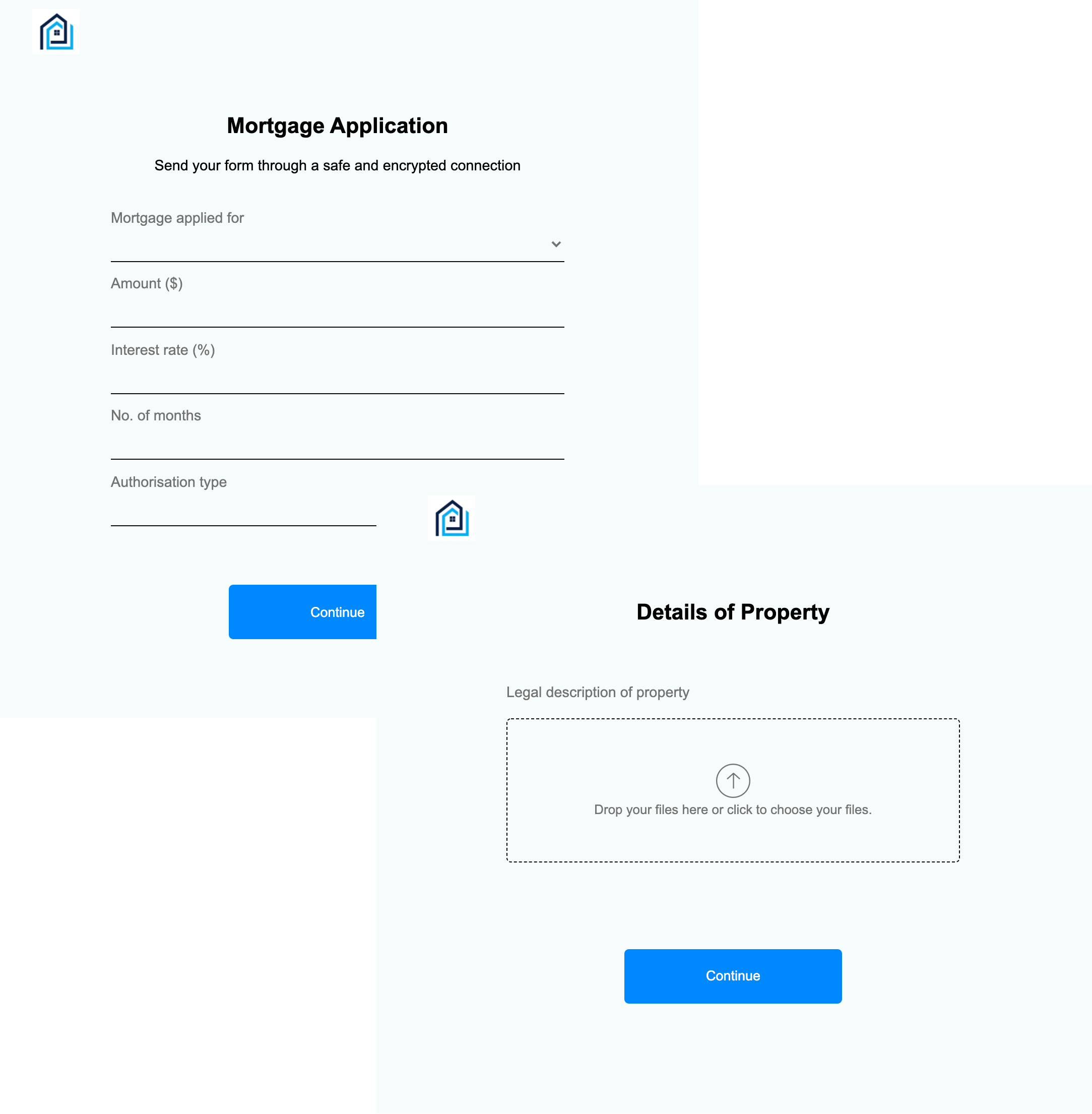 See our page on flexible upload-page layouts.
You can choose to send your clients a private file request or to embed the upload page on your website, by cutting and pasting a few lines of code.
You can embed File Request Pro upload pages on almost any website, including those created using Wix, Squarespace, and WordPress.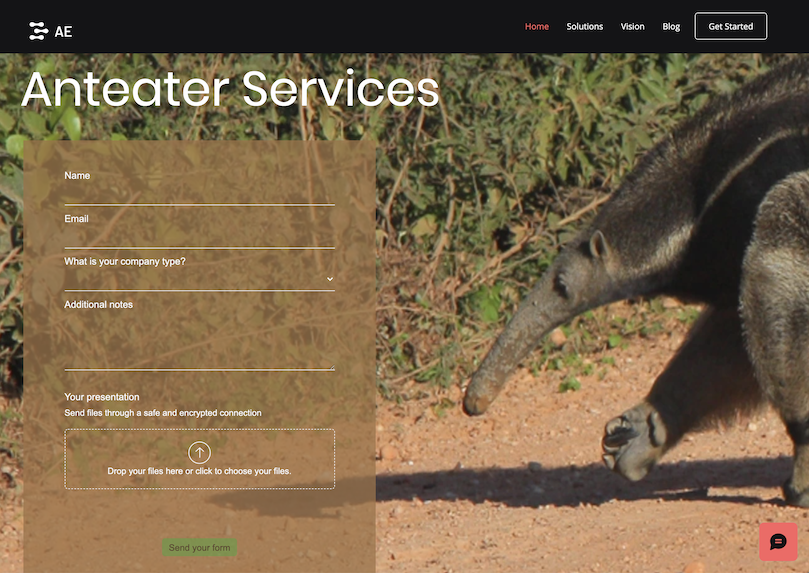 Adding your own branding to file requests, reminders, and thank you emails.
As well as automating file requests, reminders and thank you emails to save you from having to send them manually, we've added HTML support so you can ensure they remain on brand.
You can use the tools we provide (similar to ones you'd find on a WordPress website) or ask your designer to provide your email template as HTML. We don't provide you with an email template builder at the moment.
We created this example by pasting the HTML code (</>) and then tweaking some of the design with the editing tools we provide.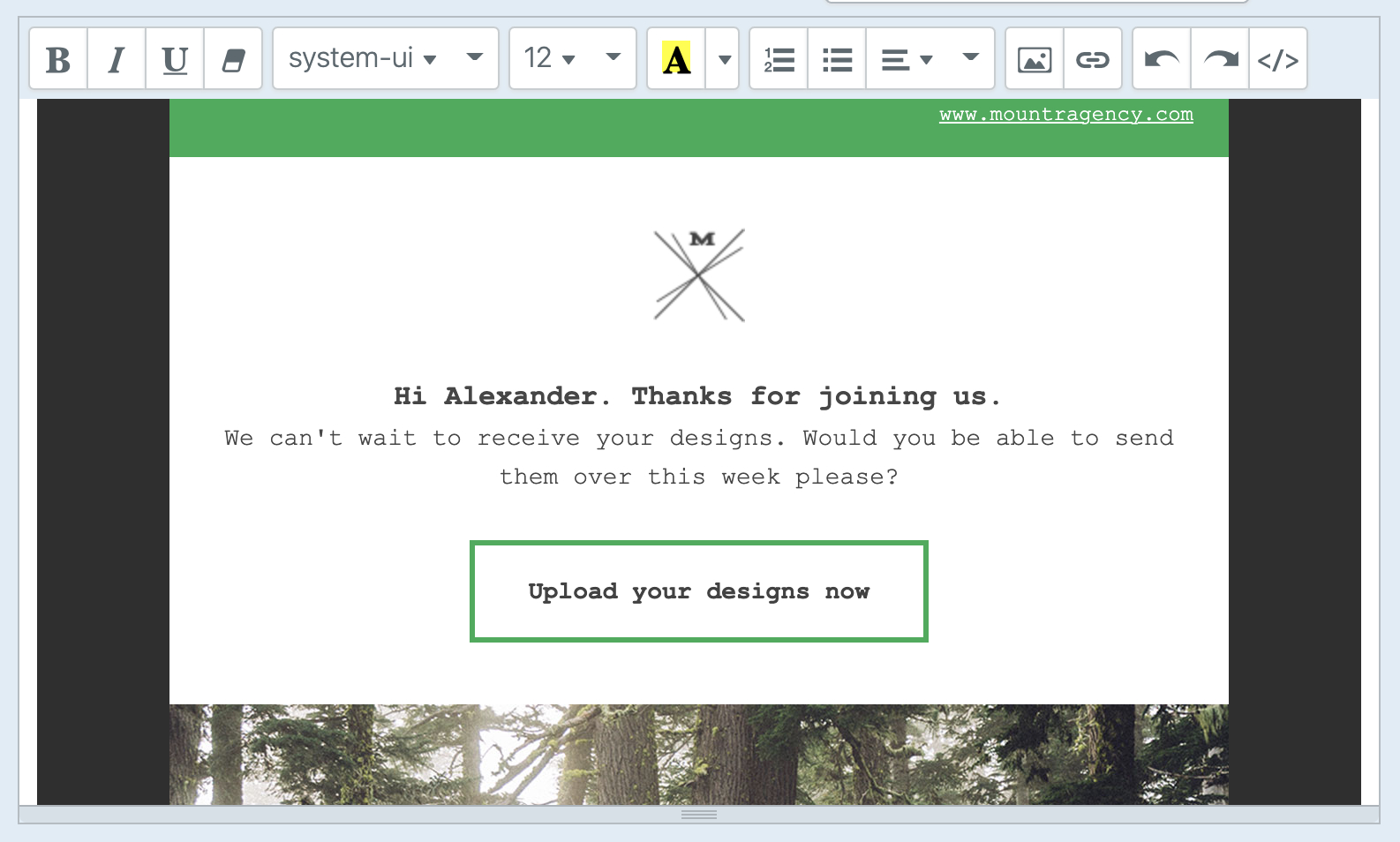 Extra branding options
We have an option for you to enter custom CSS if you want to substantially change the design of your upload page.
Although it's easy for you to create an upload page with the URL: filerequestpro.com/up/mycompany, you can also choose to use a custom domain. This requires a little work by you and by us, but we're happy to help.
You can also customize your outgoing server (SMTP) so all emails are sent from your domain name (on our Business Plan). This is reassuring for your clients.
The only slight quirk with this feature is that it doesn't currently work with Microsoft Outlook. This is a problem for any company working with SMPT and Microsoft. We're looking into solutions, but we realize it is an issue at the moment. Please get in touch if this is important to you.