File Request Pro is part form builder, part automation tool and part file upload software. Although it has plenty of granular functionality, it is quick to set up and use. As such, it can be categorised as 'lightweight' software. It seeks to work with your existing tools rather than to replace them.
Here are the best alternatives to File Request Pro for the following use cases.
Build forms for free or as cheaply as possible
File Request Pro is a B2B product that costs money. If you want to build simple forms for free or very cheaply then there are better options.
Google Forms, for example, is a great form builder. If you have a free Google account or paid Workspace account you have access to Google Forms. There are limitations in terms of requesting files, but generally it is easy to use to collect all kinds of feedback, including party invites, RSVPs and event feedback.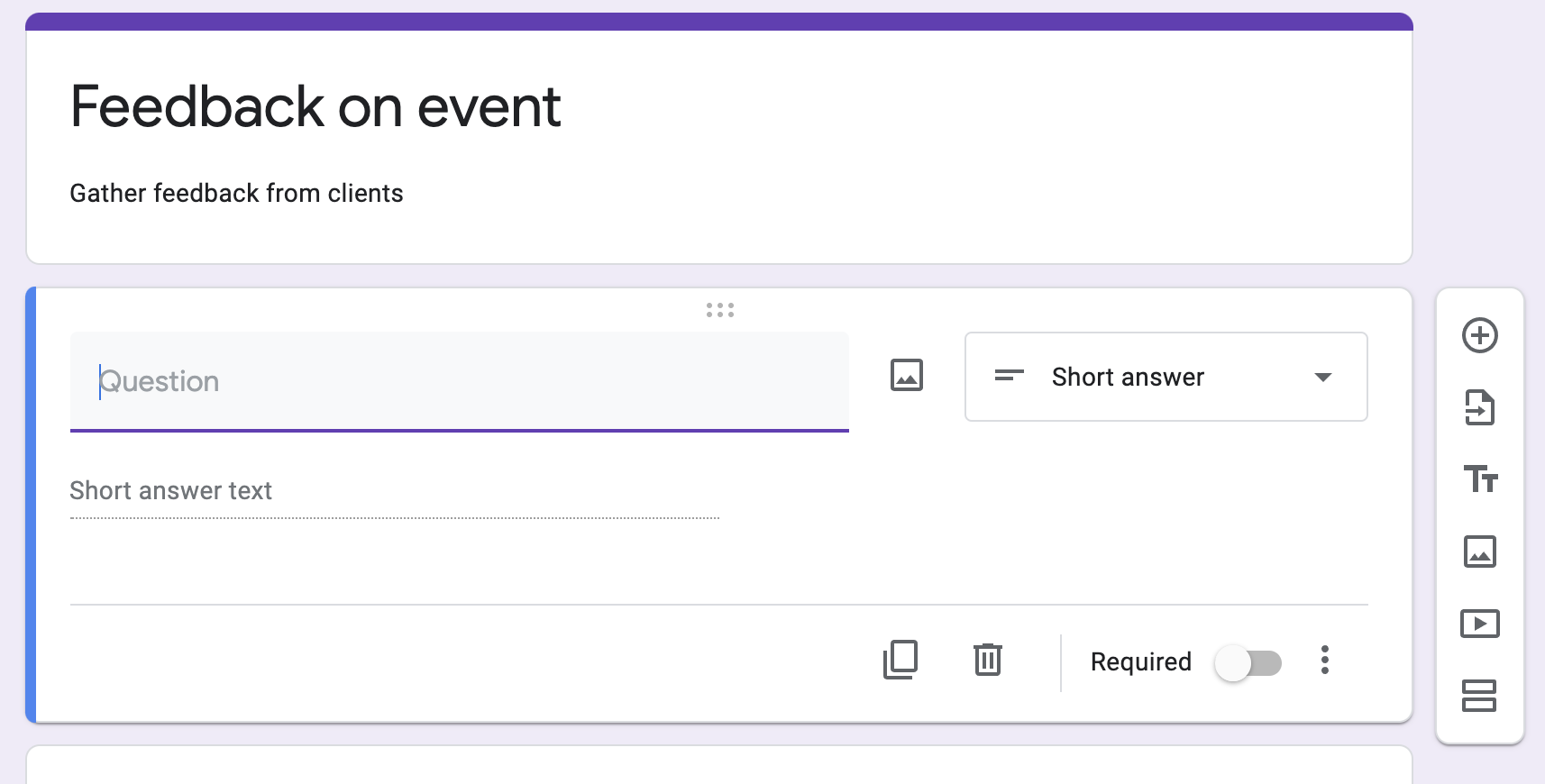 Google Forms interface
There are plenty of other forms builders on the market like Jot Forms and Typeform. These have free plans, which are good for simple form building. You'll need to upgrade to a paid plan to access more advanced features.
Create a password-protected portal for your clients
File Request Pro is designed so you can easily and securely collect and organise files and content from clients, using your existing cloud drive.
If you are looking for software that provides you with a password-protected portal where clients can download files as well as upload them, research client management portals.
Client management portals provide you with one feature-rich platform where you can manage and analyse client information and interactions. This portal usually replaces your cloud drives. Security is excellent, although this can be at the expense of client ease of use.
Examples of client management portals include: SmartVault and Moxtra.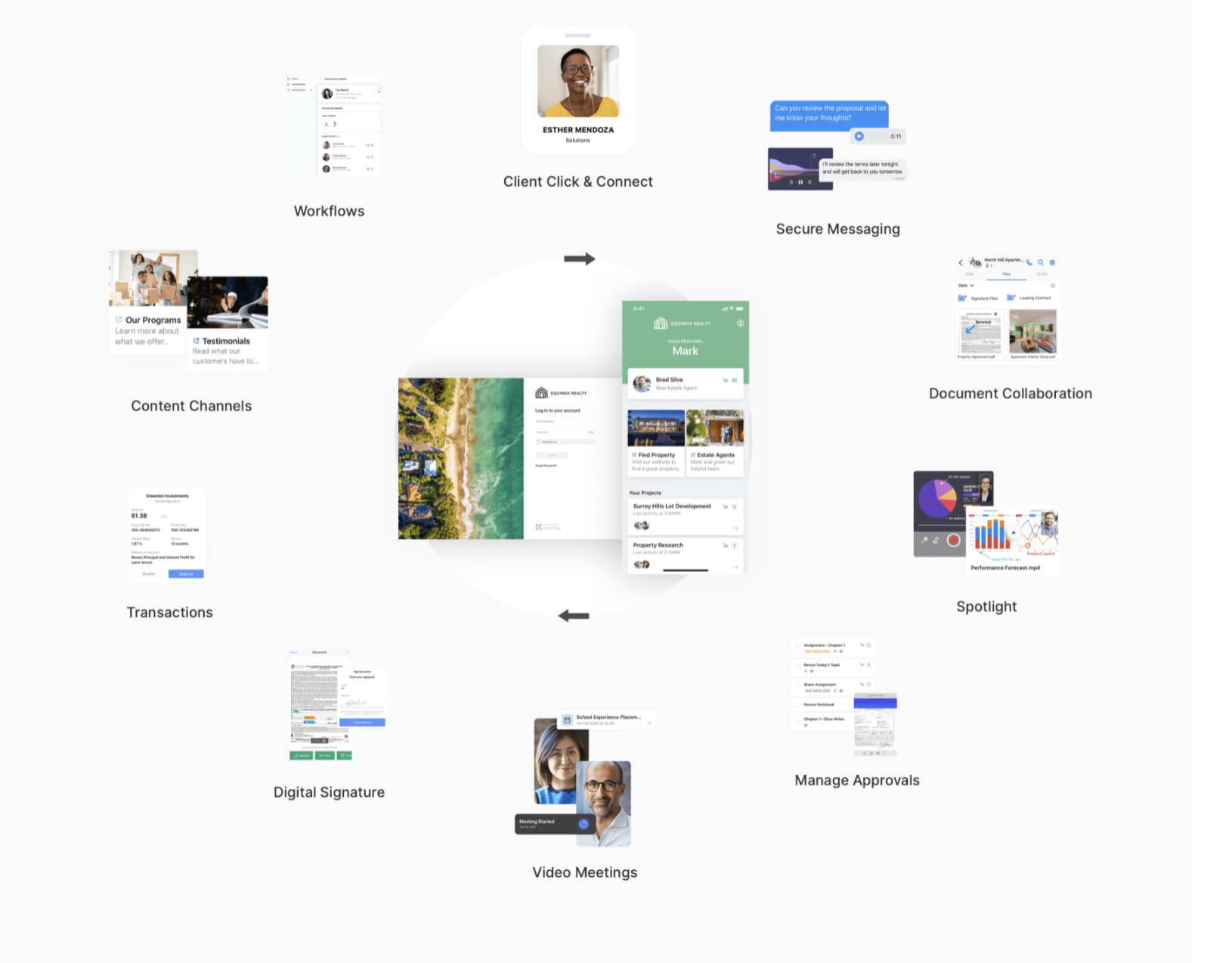 Screenshot from Moxtra website
Send large files
File Request Pro makes it easy for you to request and organise large files. As such, it is aimed at companies that need to collect electronic documents (which is most companies these days!).
If you need to send large files as a one-off, and the recipient doesn't have software to help you, then your best choice is file transfer services like WeTransfer. You can use WeTransfer without an account to send transfers up to 2 GB to up to 3 email recipients, so long as you've verified your transfer with a code each time. Another possibility is JumpShare.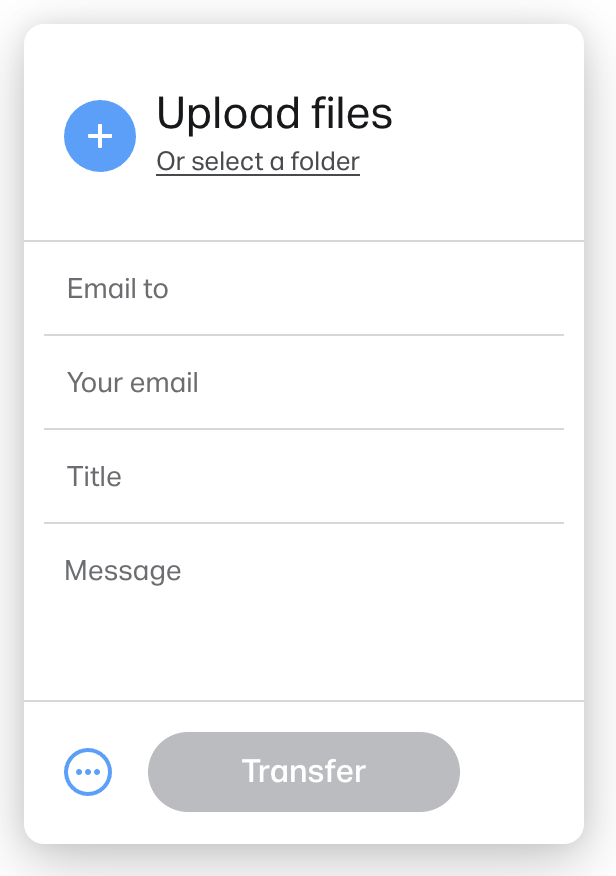 Screenshot from WeTransfer website
Why use File Request Pro? What it is used for?
To collect files, data and text content from clients, without them needing to log in or download any software
To create a professional, branded and secure file collection process that your clients find easy to use and trustworthy
To automate low-value tasks like file organisation and reminder emails, and save you a lot of time and hassle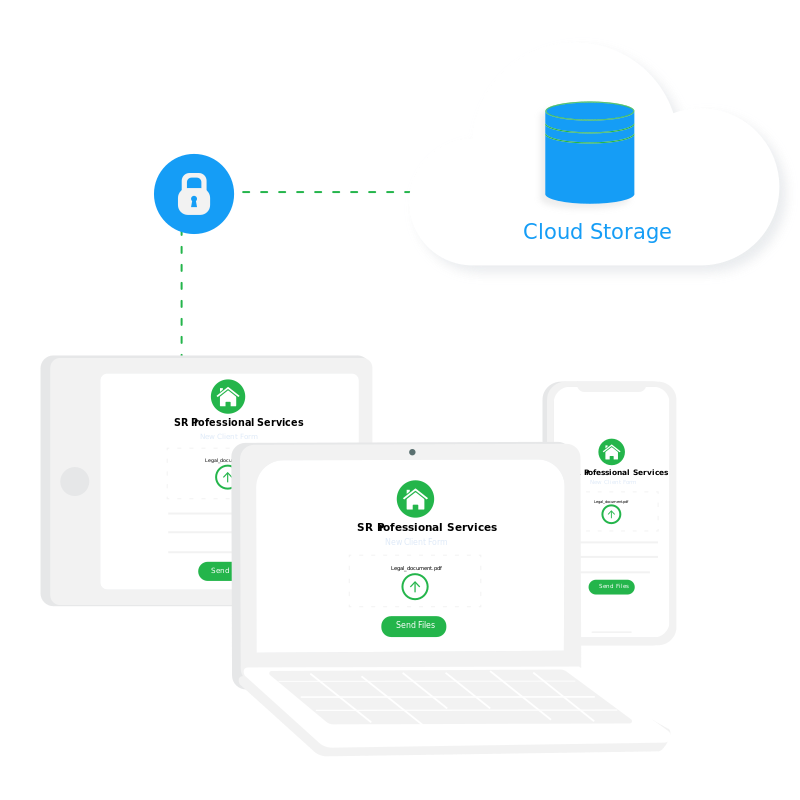 File Request Pro is used by companies of all sizes, from startups to enterprises. There's a free 14 day trial. Pricing plans start from $49 a month, which also includes 50 GB of extra storage.