Creating fillable forms for your Salesforce leads or existing customers is quick and simple with File Request Pro's Salesforce integration. You can request files, documents, and any other type of content, which is then securely transferred to your Salesforce.org.

Getting started with simple forms for Salesforce.
Salesforce doesn't have a form builder as such, so you need to use a third-party integration like File Request Pro to create no-code forms.
File request Pro makes it easy for you to create forms for onboarding, lead generation, and customer feedback. Customer information, including large files, is sent directly to your Salesforce account, to the correct object (standard or custom).
Sign up for a free File Request Pro trial and connect your Salesforce account. Create your first form (or 'upload page') and test it out with sample data.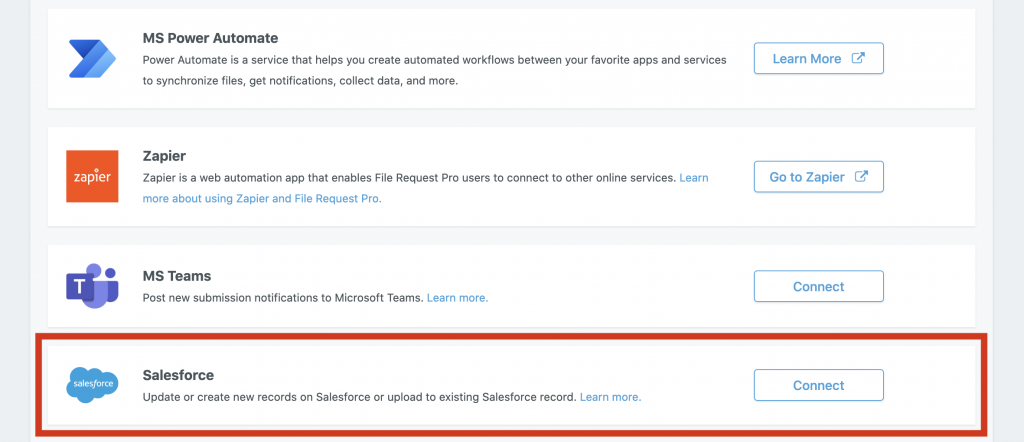 Find out more about the File Request Pro and Salesforce integration.
Creating no-code lead generation forms for Salesforce.
Effective lead generation forms fit seamlessly into your website. They persuade potential customers to select a call to action by offering them a targeted and reassuring experience.
With File Request Pro you can embed a form into your website or create a standalone landing page.
Customize this form so it matches your branding, while reassuring clients that the information they send will be secure.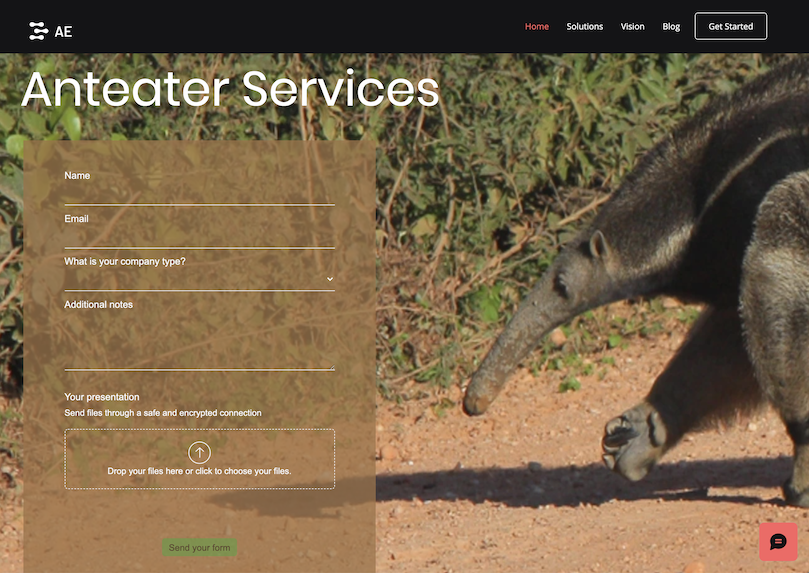 As soon as leads fill in the form, their information is sent through an encrypted connection to your Salesforce. org.
You choose how to map your form questions with your Salesforce records, and whether you want to create or update a record or attach a file to an existing record.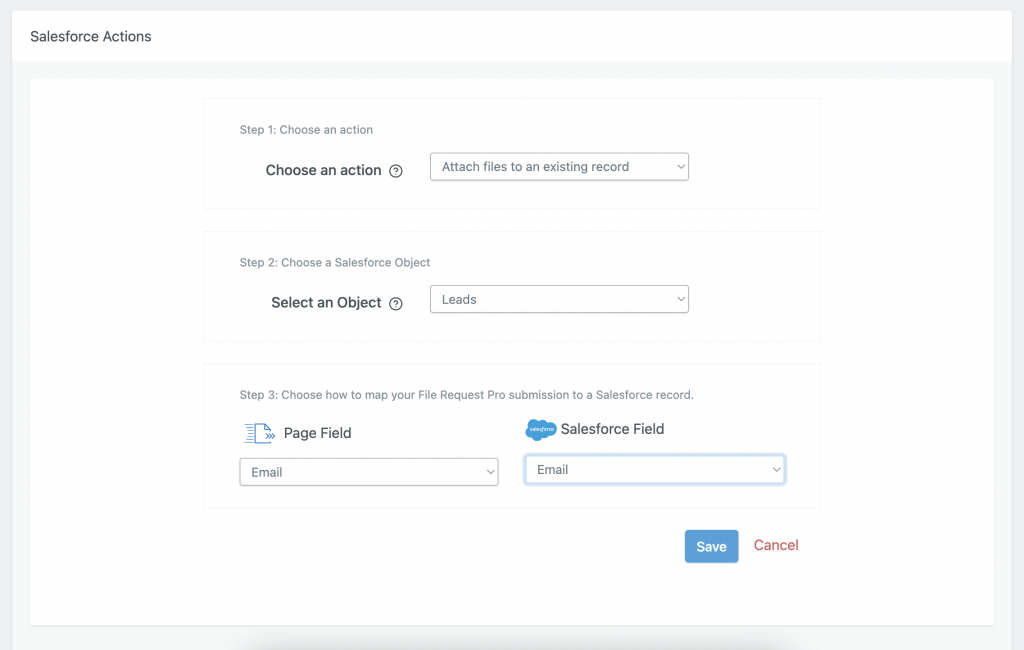 Creating no-code customer support forms for Salesforce.
It's very important that customer support forms are user-friendly. Your customers may be frustrated when they contact support.
A good customer support form is easy to fill in on any device. It also supports attachments, because often it's easier for users to screenshot and annotate problems rather than describe them.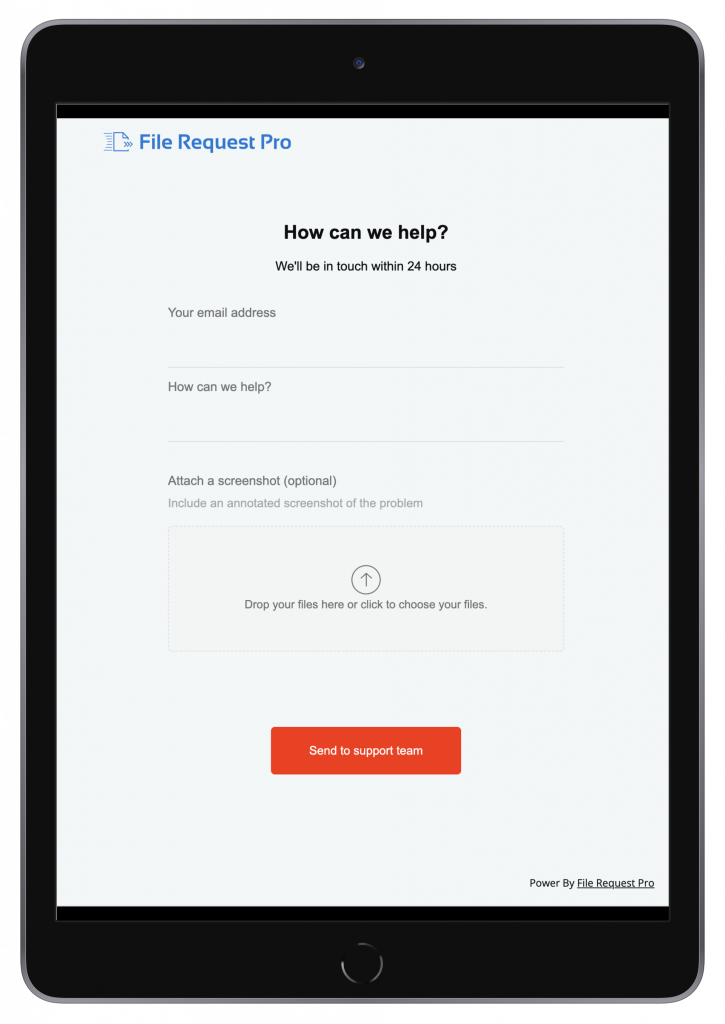 Creating multi-page onboarding forms for Salesforce.
Once you've converted a lead to a (probable) sale, you'll begin the process of customer onboarding.
A smooth – and preferably automated – onboarding experience means you can concentrate on delivering value to the customer sooner.
With File Request Pro you can create multi-page forms with conditional logic, which guide customers to give you the information and documents you need.
You can even set up an automated series of emails to remind customers about what information they need to submit to keep the onboarding process on track.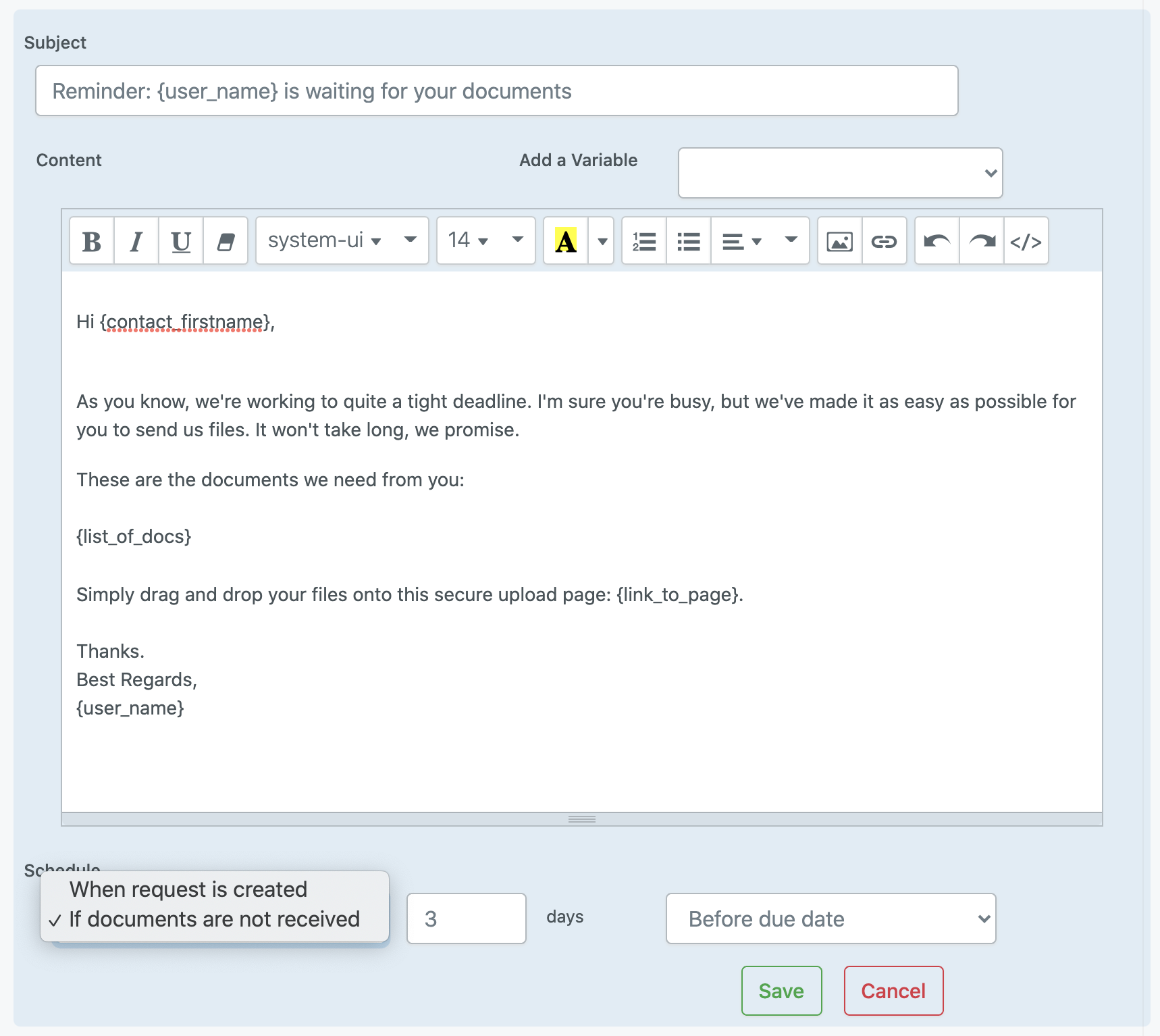 What can you do with File Request Pro's Salesforce integration?
You can create simple no-code upload forms that send client information direct to Salesforce.
You can send information and files from leads or existing clients by creating a record, updating an existing one, or attaching a file.
We're currently developing our Salesforce integration so you won't need to even leave Salesforce to create a branded upload form. Contact us to get an idea of the development pipeline.