Conditional logic means you can make upload pages as relevant as possible for your individual clients. Depending on their answers, they will see certain questions, or pages, while others will be hidden.
Benefits of conditional logic for upload pages
Conditional logic reduces the number of questions your clients need to answer, and means they don't have to waste time skipping over irrelevant fields. The result is a better user experience for your customers, which should translate to a higher response rate for you.
You can add conditional logic to individual questions or to entire pages.
Conditional logic and File Request Pro
You can add conditional logic to these form fields:
Text
Long text
Email
File upload
Checkbox
Multiple choice
Dropdown
Date
Hidden
Adding conditional logic to individual questions
Go to the upload page you want to work on. Choose 'Settings' and 'Form Fields'. Then add conditional logic to the form field that you want to show or hide.

Adding conditional logic to pages
Go to the upload page you want to work on. Select the settings icon at the top right.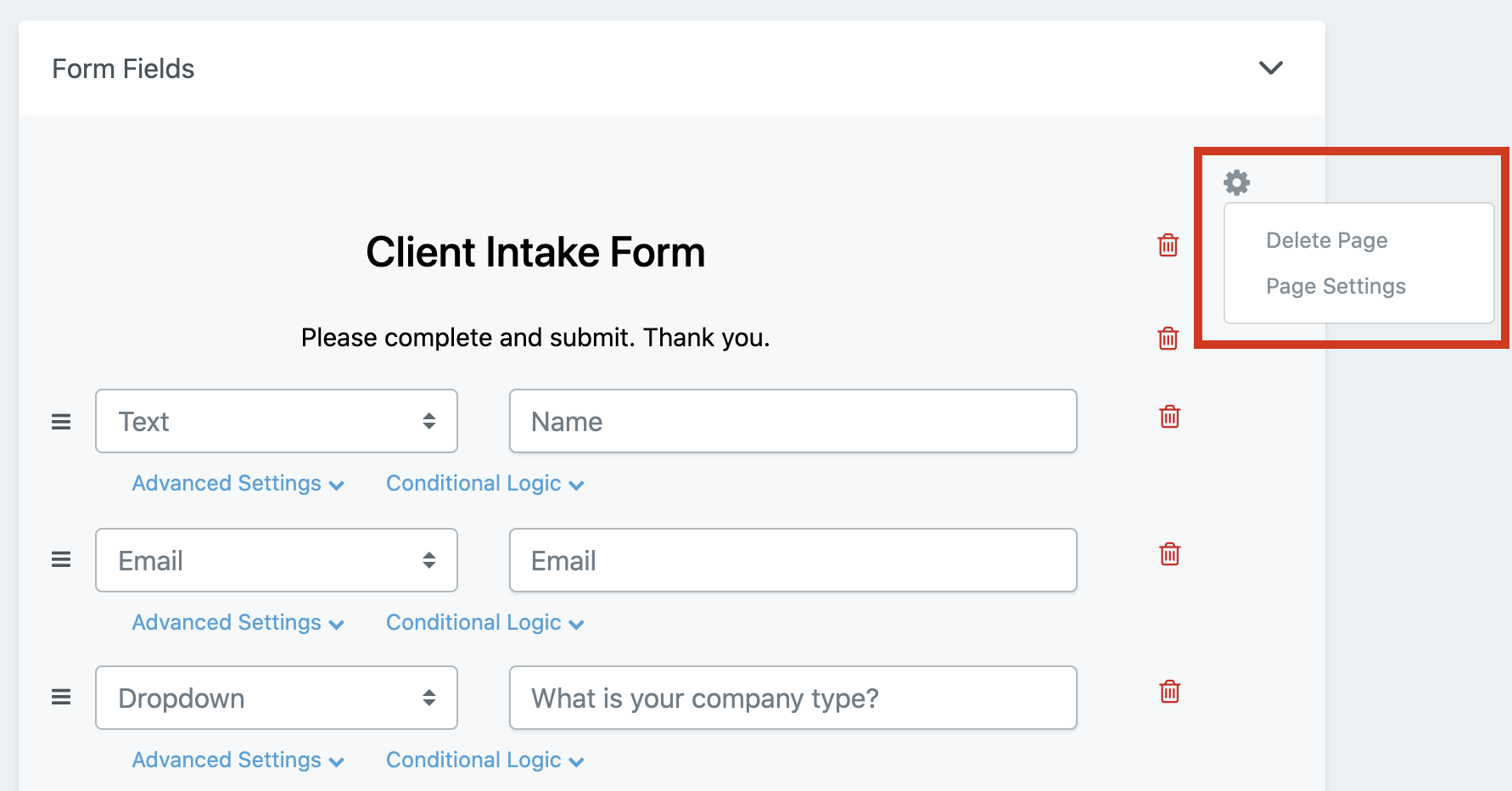 Select 'Page Settings' and add conditional logic. You can choose to skip or show different pages depending on how clients' answer previous questions.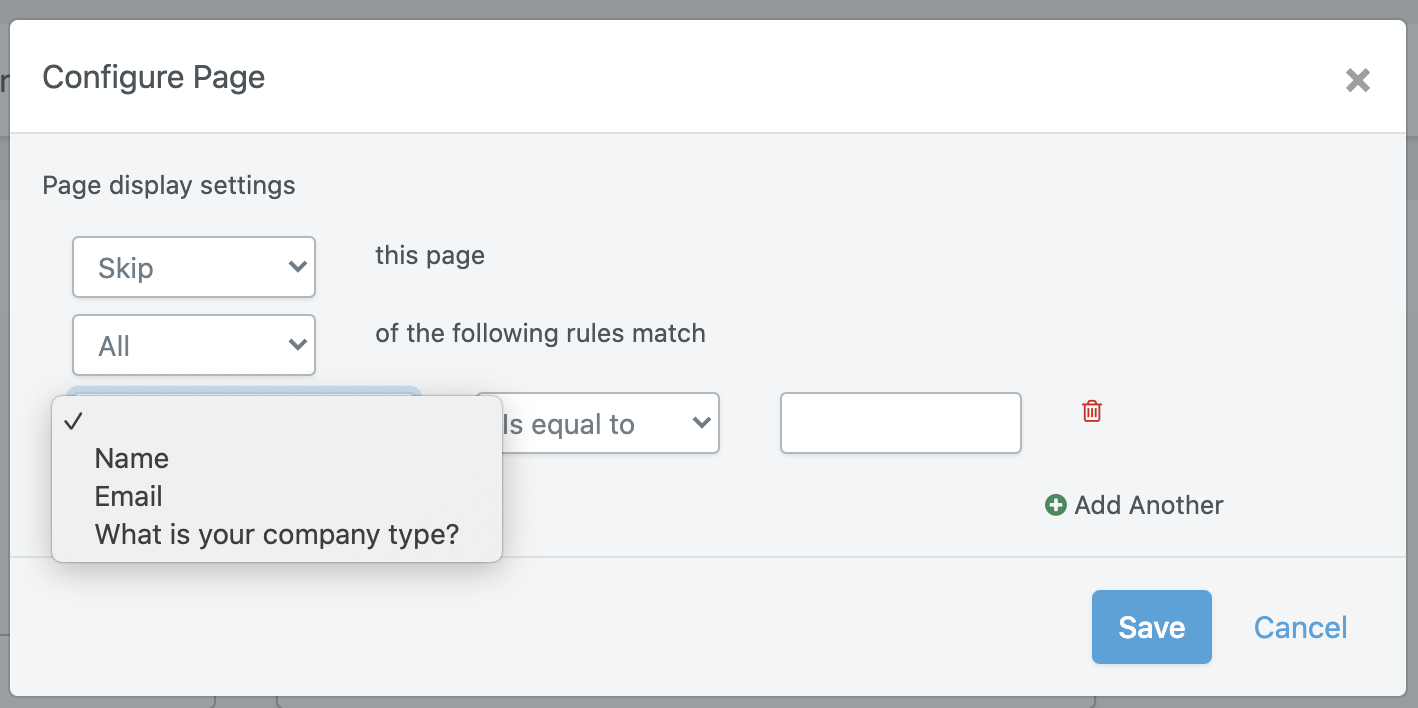 Example of conditional logic
In this upload page, respondents are asked to specify what type of company they have. They are given a choice of several options using a dropdown field.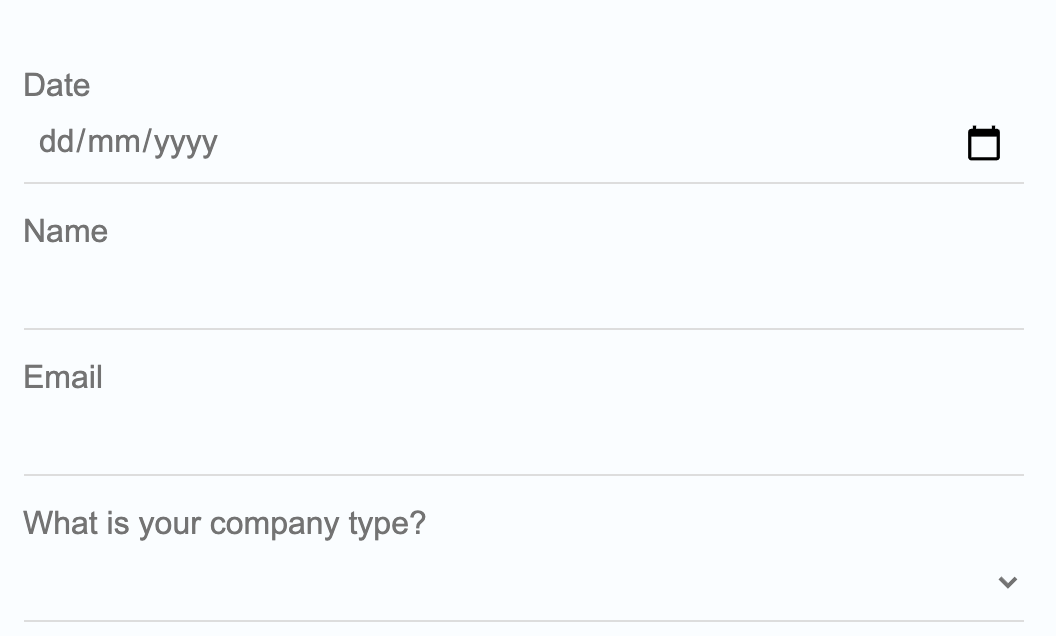 If they answer 'Limited Liability Company' they are shown this question: 'What is your EIN?'.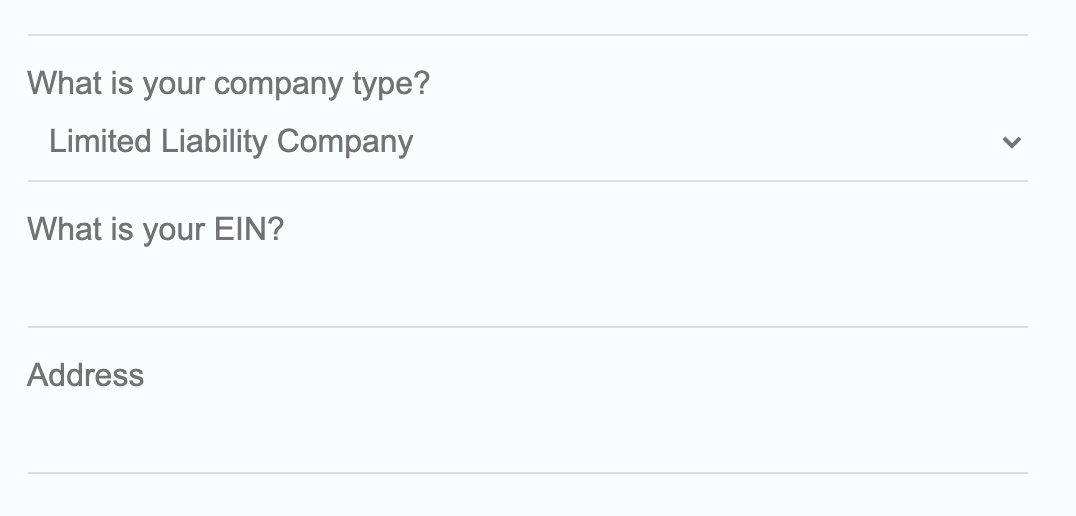 You can specify this option using conditional logic.

If they choose another answer, they aren't asked to enter an EIN, and move straight onto the next question.

Need more help with conditional logic?
In this video, you will learn how to use conditional logic on your upload page to make sure that the right form fields are displayed depending on the type of client that is filling out the form.
Want additional information on conditional logic, you can also read Our help article on conditional logic shows you in step-by-step detail how to use this feature.