Are you fed up with chasing clients for content? Or projects getting delayed because of missing or incorrect files? Document collection software could be the solution you need.

What is document collection software?
Document collection software helps you with one main task: collecting electronic documents and other information from clients, colleagues and partner companies.
It provides you with a secure and repeatable way to tackle what can otherwise be a laborious and messy process.
Some document collection tools aim to provide you with an entire platform where you manage document collection. Others work with your existing software so you don't need to replace tools that you already use and like.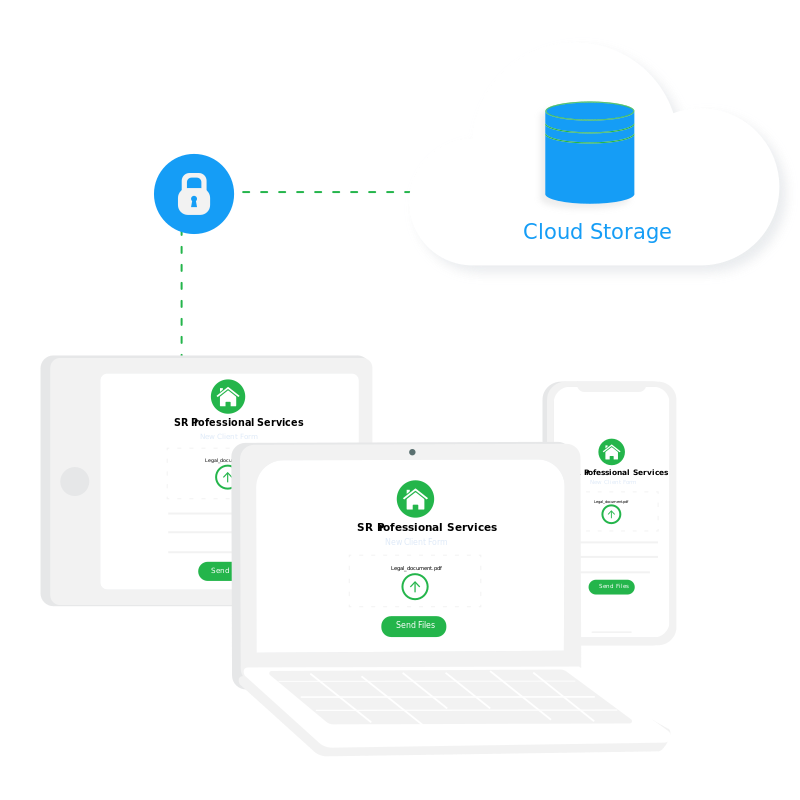 Do you need document collection software?
Yes, if your team is spending hours of their time on low-value work like chasing clients for content and manually organising files. This approach is not only time-consuming but also prone to error. You lose track of who has said what to which client. Files get lost of mislabelled.
Document collection software helps you provide a professional and repeatable experience for your clients. You can onboard clients in a similar way, making minor tweaks to provide a customised experience.
Document collection software is particular useful for these industries:
Accounting
Wealth management
Lending and mortgage
Events
Education
Human resources
It can be used to create client intake forms, for client onboarding, or for ongoing document collection.
What can document collection software help you achieve?
Document software aims to:
Make it easy for clients to send you files and other content
Make it easy for you to receive and organise files and content
Create a repeatable file collection process that is less liable to error and mistakes
Protect your brand with branded customer-facing upload pages
Scale up quickly and easily if you need to suddenly collect more documents remotely
Reduce inbox clutter by removing attachments and reminders
Provide a secure way to collect documents that is compliant with regulations like GDPR
What is automated document collection?
Most specialist document collection software aims to automate low-value tasks associated with document collection.
For example, chasing clients for files and content is time-consuming and frustrating. Clients send incorrect files. They get the deadline wrong. They want to know exactly what you need in terms of file type, size and name.
Document collection software helps you automate a reminder email sequence instead. It also makes it easy for you to be precise about what files or folders or other content you need. It is easier to guide clients to upload the correct content with a smart user interface, rather than chasing them after they've already sent you files.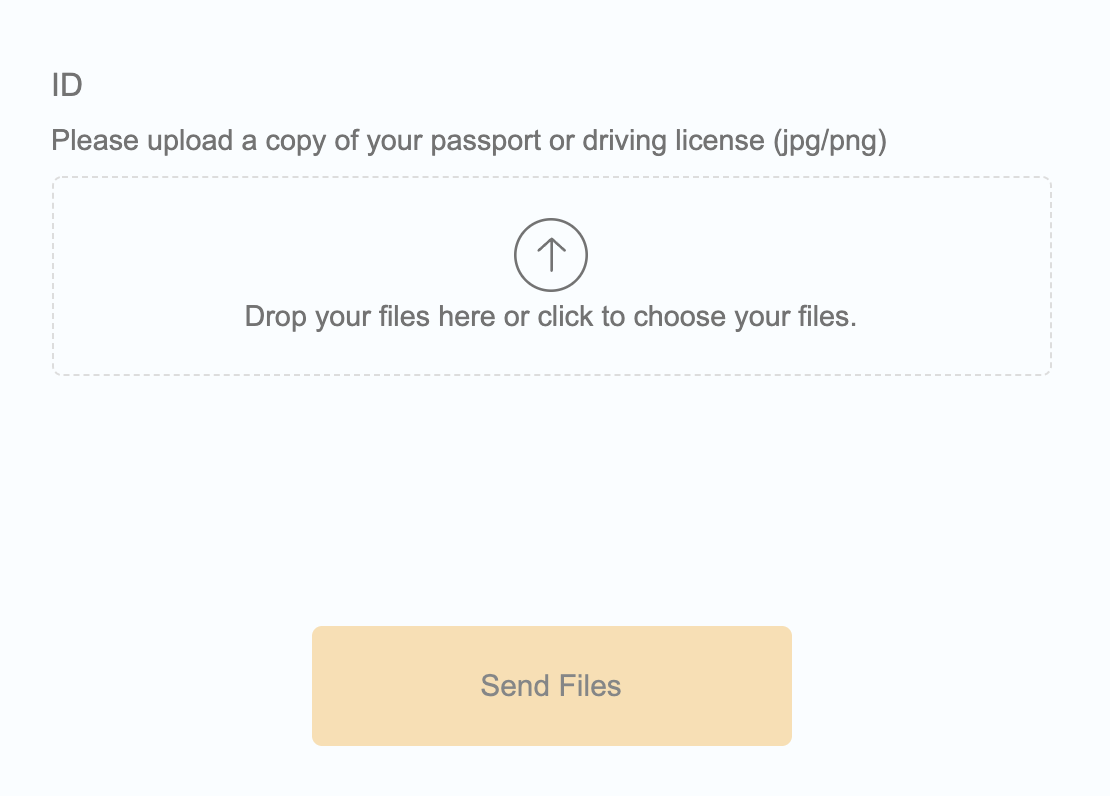 Some document collection software also automates file organisation. Rather than you having to download files and upload them to secure folders in the cloud, perhaps changing the file name in the process, you can get software to do this for you.
Dynamic file organisation is surprisingly easy to set up. You only need to specify a value you want to use for organisation – like client name, email or client reference number, although anything should be fine – and the software will do the rest.
In this example using File Request Pro, client files will be organised by name in the root folder 'File Request Pro' on Google Drive.

Files automatically appear when clients upload them.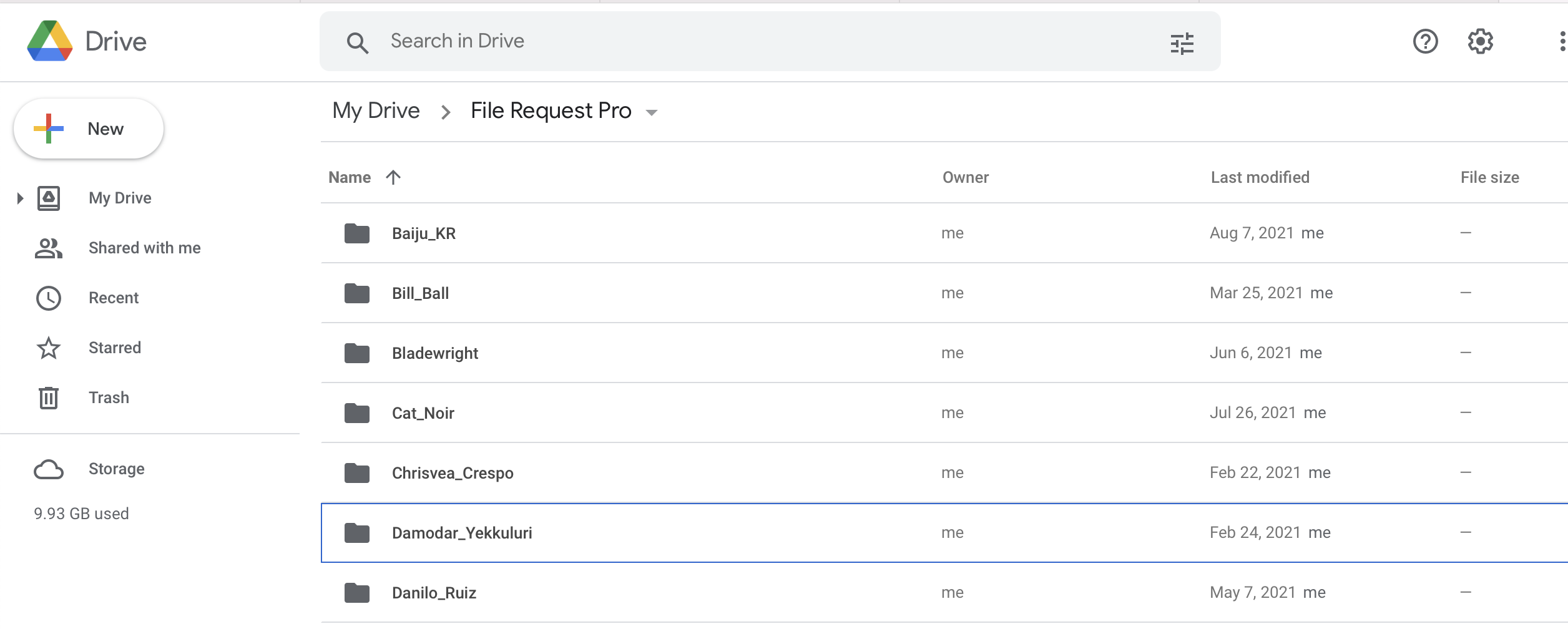 What are the best tools and software to collect documents?
There are a few types of software and tools that broadly fit into the 'document collection' category as well as specialist tools.
Software that can be used for document collection
File transfer software is mainly aimed at people who want to send files, rather than companies who need a professional and scalable way to collect large files. However, file transfer software does offer fast and usually secure document transfer. The downside is that because their core customers are sending content, it offers a more basic user experience if you need to collect content. There's often little in the way of automation.
Examples: WeTransfer, JumpShare, SendAnywhere
Cloud storage software is popular and easy to use. Its main focus is on helping you store and access content across devices, while collaborating with other people. The downside of this approach is that it can be difficult to ask anyone to share files with you. They may need an account. Also, the file sharing process is not very customisable, so you may end up promoting their company rather than yours.
Examples: Google Drive, One Drive, SharePoint and Dropbox
Specialist document collection software
Lightweight document collection software provides you with customisable upload pages to request files from clients. Your clients drag and drop large or multiple files on these pages and they are automatically sent to your cloud storage. Although this type of software provides you with a dashboard, its main focus is fitting in with your existing tools. Although 'lightweight' this software provides you with multiple options for altering the look and feel of the file collection process. The downside is that this software rarely provides you with a free option.
Examples: File Request Pro, Fileinvite
Full-featured document collection software, also called client management software,  provides you with a sophisticated platform through which you can manage client document collection. They may prefer you to get your clients to login with a password or pin to make the process very secure. This can be frustrating for your clients so you will need to decide whether the security benefit outweighs the additional friction for your customers. The upside is that you have a powerful platform that offers you insights and analytics at a glance. Some full-featured document collection software is geared towards certain industries.
Examples: Moxtra, Karbon HQ, SmartVault
Try File Request Pro free for 14 days – and say goodbye to lost files and messy workarounds
Use lightweight document collection software with drag and drop functionality to gather and organise content. Spend more time on important tasks and less time worrying about logistics and security.
File Request Pro includes:
Customisable file upload forms, including using your own urls
Multiple, large file upload and extra storage
Automated email sequences and file organisation
Native integrations with GoogleDrive, Dropbox, Microsoft OneDrive and SharePoint