Google Forms is a great product. It's free, easy to use and popular. However, if you add a file upload question you run into a number of restrictions, meaning you see an error message or the file upload option is greyed out.
When is the file upload option for Google Forms greyed out?
The file upload option is greyed out if your form is saved to a shared drive. This is what the Google Help Section says:
> Important: You won't be able to use this question If the form is stored in a shared drive or if your administrator turns on Data Loss Prevention.
You will also get an error message if you try and embed a form with a file upload question in your website. This isn't permitted.
Can people upload files to a Google Form without an account?
No. Google Forms makes this clear when you add a 'file upload' question.
How can you allow anyone to upload files to any Google Drive?
If all these limitations on uploading files is a deal breaker for your company or organisation, then consider using content and document collection software instead.
Software like File Request Pro offers an easy, professional and secure way to gather content and files from anyone, which is then sent direct to your Google Drive.
Send your clients customised forms that guide them through the content upload process
Document collection software allows you to create white-label forms using different fields (text, phone, email, URL, checkbox, dropdown, date, and so on). It also provides easy to use dropzones for uploading any type of file.
You can send these branded upload forms to anyone, anywhere, whatever device they are using. Your clients don't need to sign in, and you can embed the form in your website using a custom URL, or leave it as a standalone page if you prefer.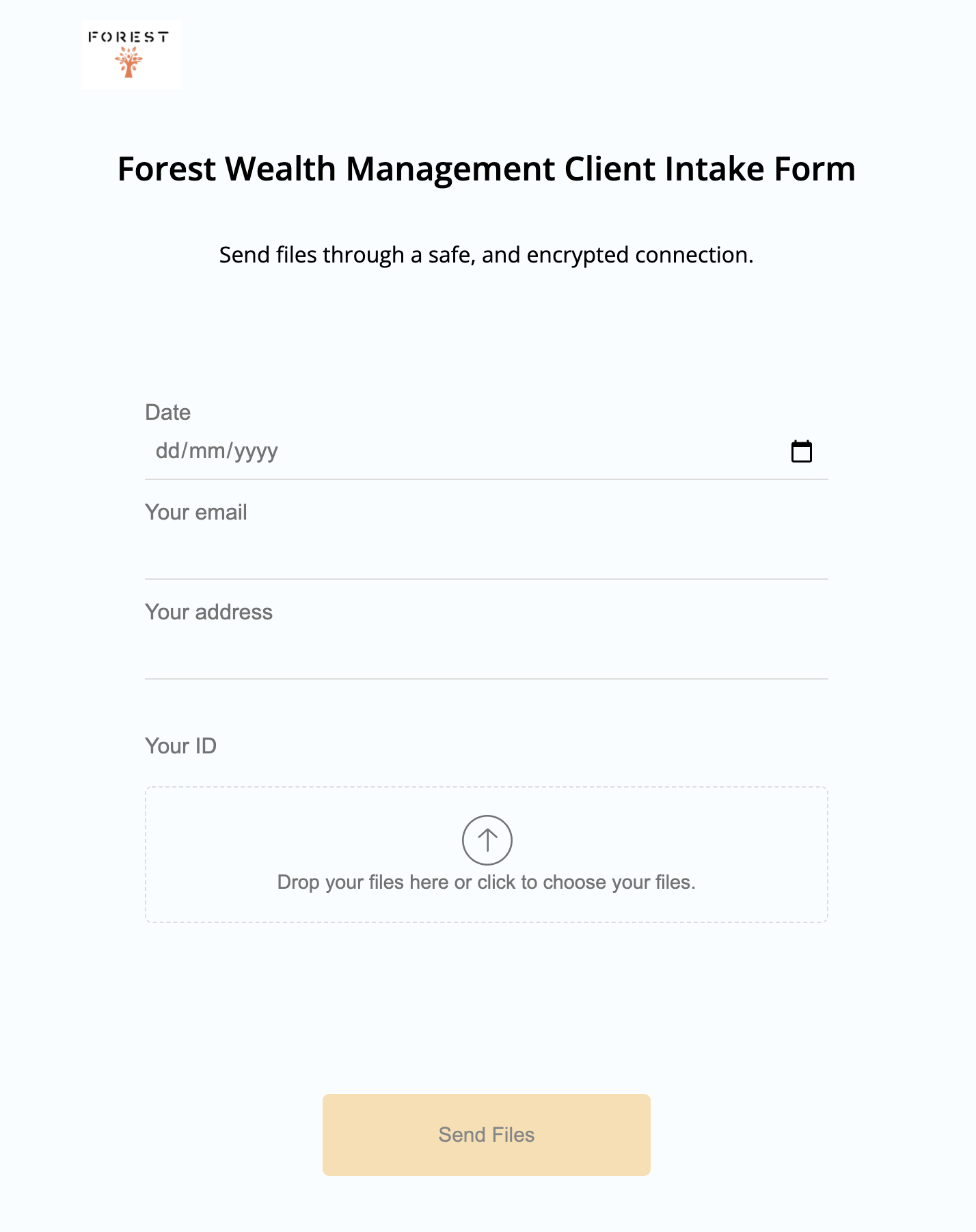 Store content and files automatically in any Google Drive
File Request Pro natively integrates with Google Drive. So with one-click you can connect your File Request Pro account to your Google Drive (shared or personal).
Files and content are they automatically sent to the folders of your choice. If you have hundreds of clients you can neatly arrange content in individual folders, each labelled with a client's name.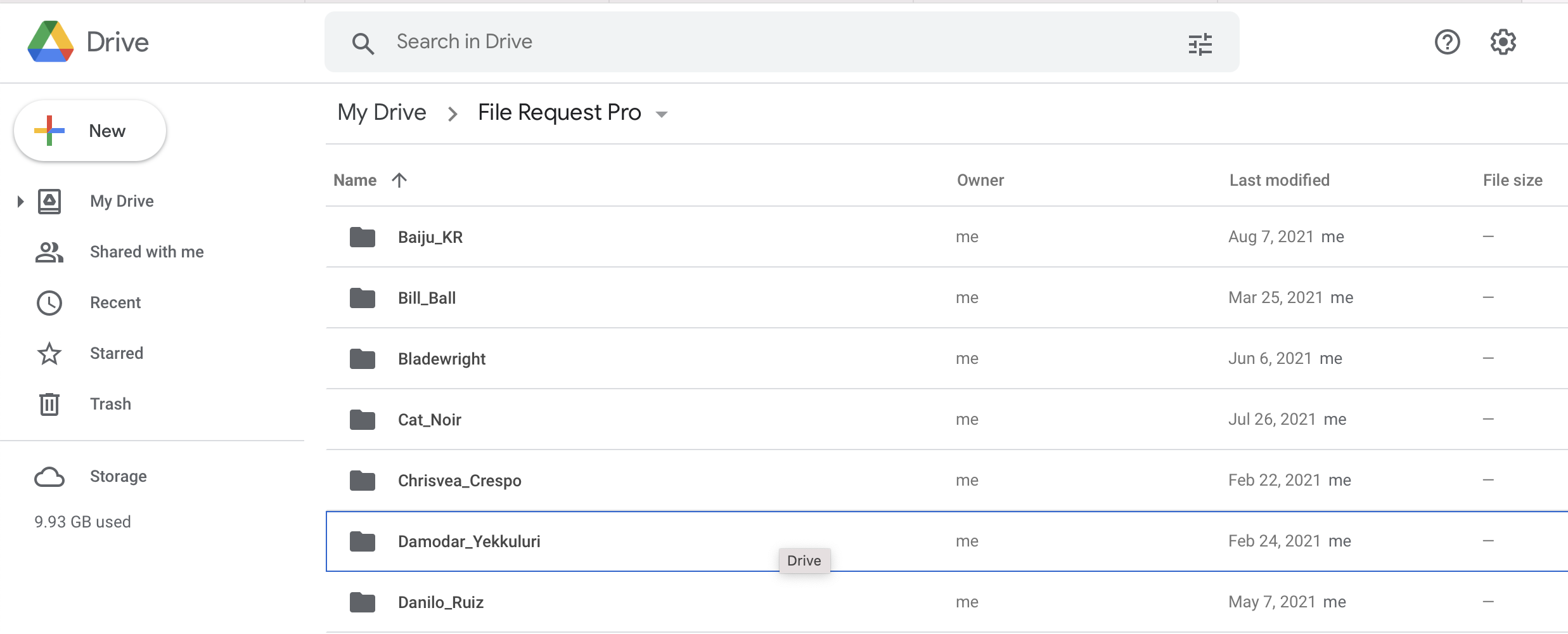 Reassure your clients with secure file upload
If your clients are sending you sensitive material then document security is very important.
File Request Pro's at rest and in transit encryption ensures that messaging, data and file transfers are secured to the latest global standards.
All user data is encrypted at rest using AES 256-bit encryption algorithm. Our service is built on cloud service providers like Amazon Web Services (AWS) and Linode, with robust security mechanisms. For detailed information about our security best practices read our security commitments.
A more flexible alternative to Google Forms – File Request Pro
Get all the advantages of using your Google Drive without any of the frustrating disadvantages of trying to get Google Forms to work with file upload questions.
Allow file uploads from anyone using any device without the need to sign-in
Receive files and content direct in your Google Drive, already organised in folders
Secure option to receive sensitive client material that is much less vulnerable to phishing and fraud than email
Save time using automated reminder email sequences, rather than chasing clients for content
See our product overview.