File Request Pro is an easy-to-use alternative to Fileinvite for collecting and dynamically organizing files and content.

Fileinvite vs File Request Pro.
Fileinvite is documenting collection software aimed at enterprise companies. It works by providing you with a portal for requesting and tracking client uploads. You have access to an extensive feature set,  although some of it is only accessible on certain pricing plans.
File Request Pro is an easy-to-use alternative for any size of the company. Although it doesn't offer some of the specialist options of Fileinvite, it has a more intuitive form builder and advanced customization and branding options.
The main difference though is in terms of ease of use and flexibility.
Ease of use for your clients.
A Fileinvite file request requires your clients to learn about the software before they get started. This is necessary because the initial experience for clients  – as for many portals – can seem overwhelming. As soon as a client navigates to a Fileinvite upload portal they see a video, explaining what the portal is and how they can use it.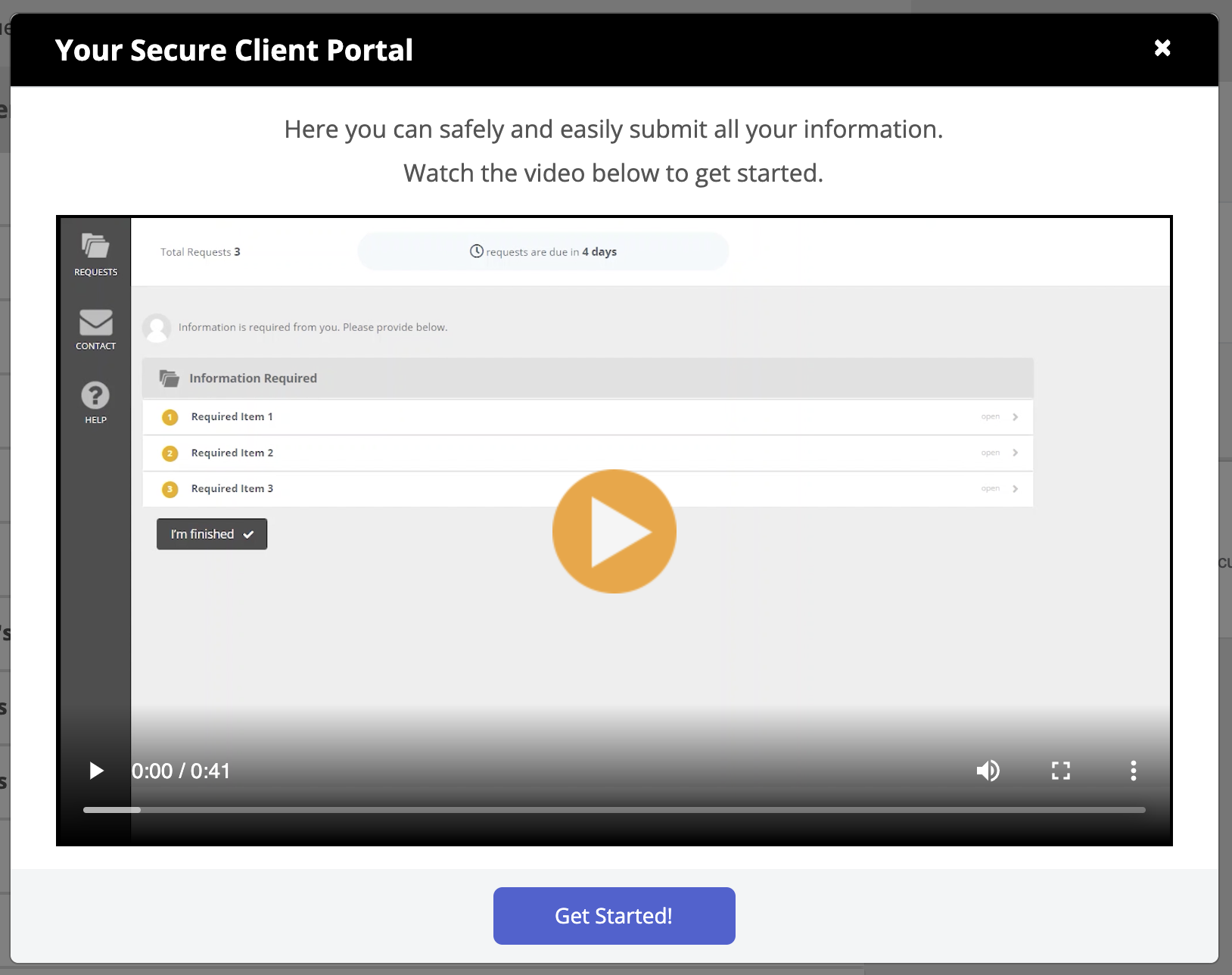 This onboarding approach for your clients requires commitment on their part.
Once your client starts navigating through the portal, the user experience continues to require concentration. Instead of a dropzone, there is a drop text. The microcopy talks about the upload button, but you have to scan to find this, particularly as it is grey.
Overall, the Fileinvite experience is one where your clients need commentary to help them understand the user interface. This commentary is provided though, and once clients have learned how to use the Fileinvite software they will find it easier in the future.
This is an example from one of the Fileinvite client-facing portals.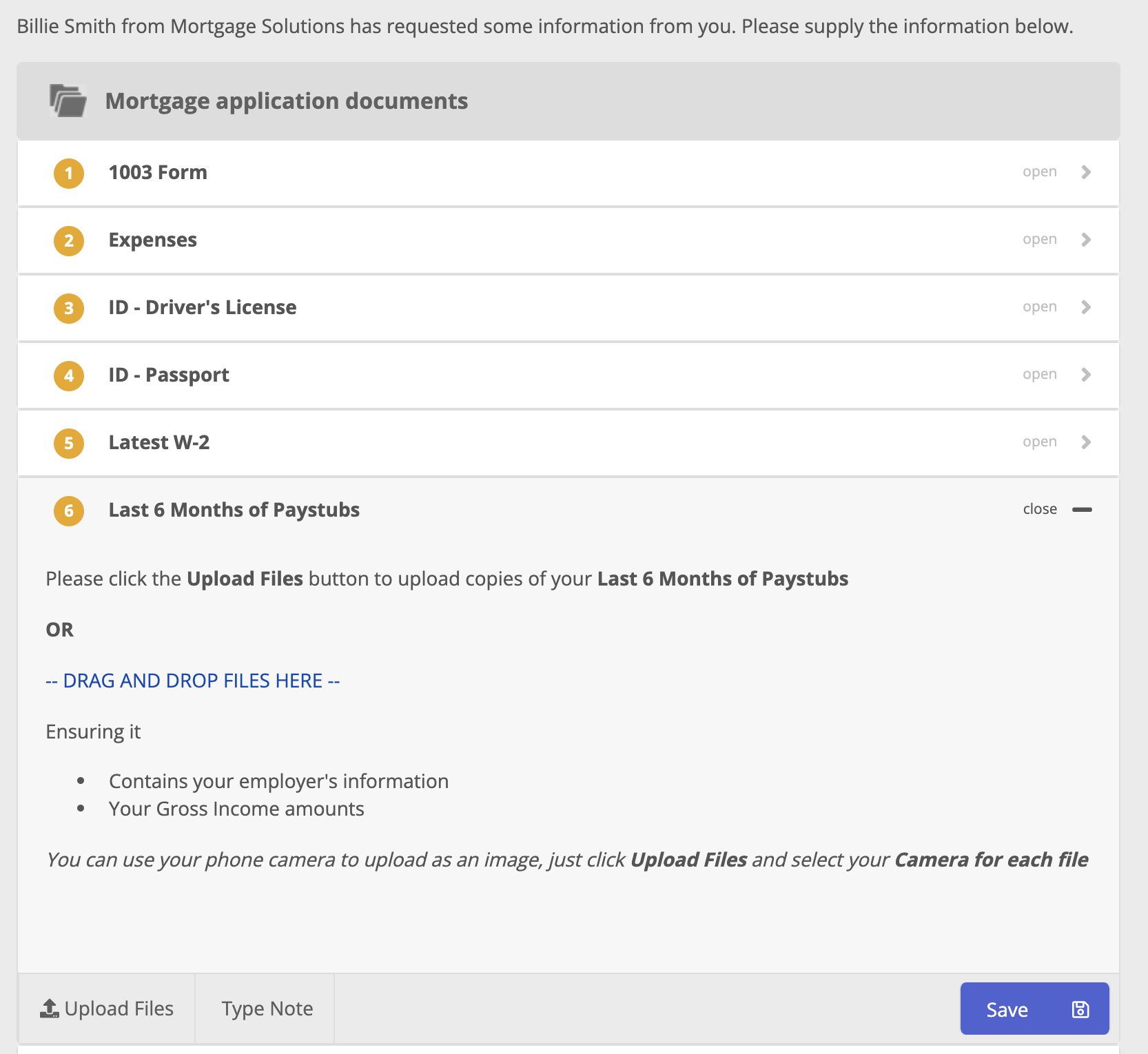 File Request Pro presents clients with a simpler user experience from the start. Focusing on an initial set of questions rather than a 'portal' view makes the experience more approachable. Clients are encouraged to dive in and start answering questions, rather than watching a video about how to use the software.
Dropzones are large and obvious. The layout of the upload page also looks broadly similar to online forms that your clients are used to filling out (for everything from after-school clubs to government services). Questions can be spread over one-page or many. There is no learning curve.
This is an example of a one-page File Request Pro upload form: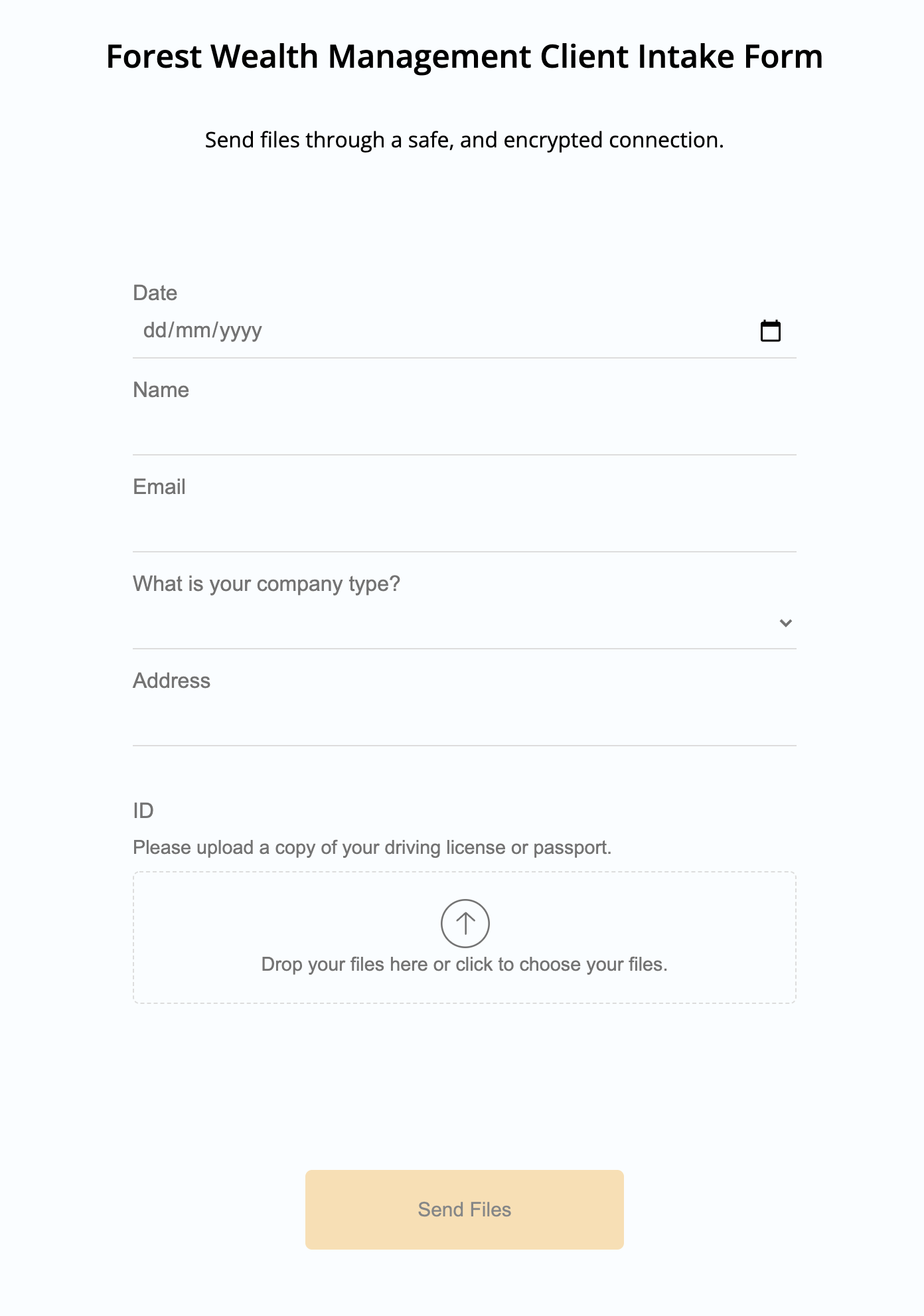 Overall, Fileinvite works well when your clients are used to complex software and are committed to using the client portal. File Request Pro is a good choice if you need software that your clients will enjoy using.
Ease of use for you.
Fileinvite has a free trial so you can start using the product quickly. There are numerous onboarding tips and videos, but the user interface itself is not particularly intuitive.
For example, trying to work out what content goes in the 'Setup your invite' section and what should go in the 'Create your requests' section can take some doing. The tooltip for the 'invite subject*' says that this copy is mainly for internal reference. But then it goes on to say that your clients will see it too. You also have to add a due date. This is required.
When you choose 'Create New Invite' this is the information you need to fill in.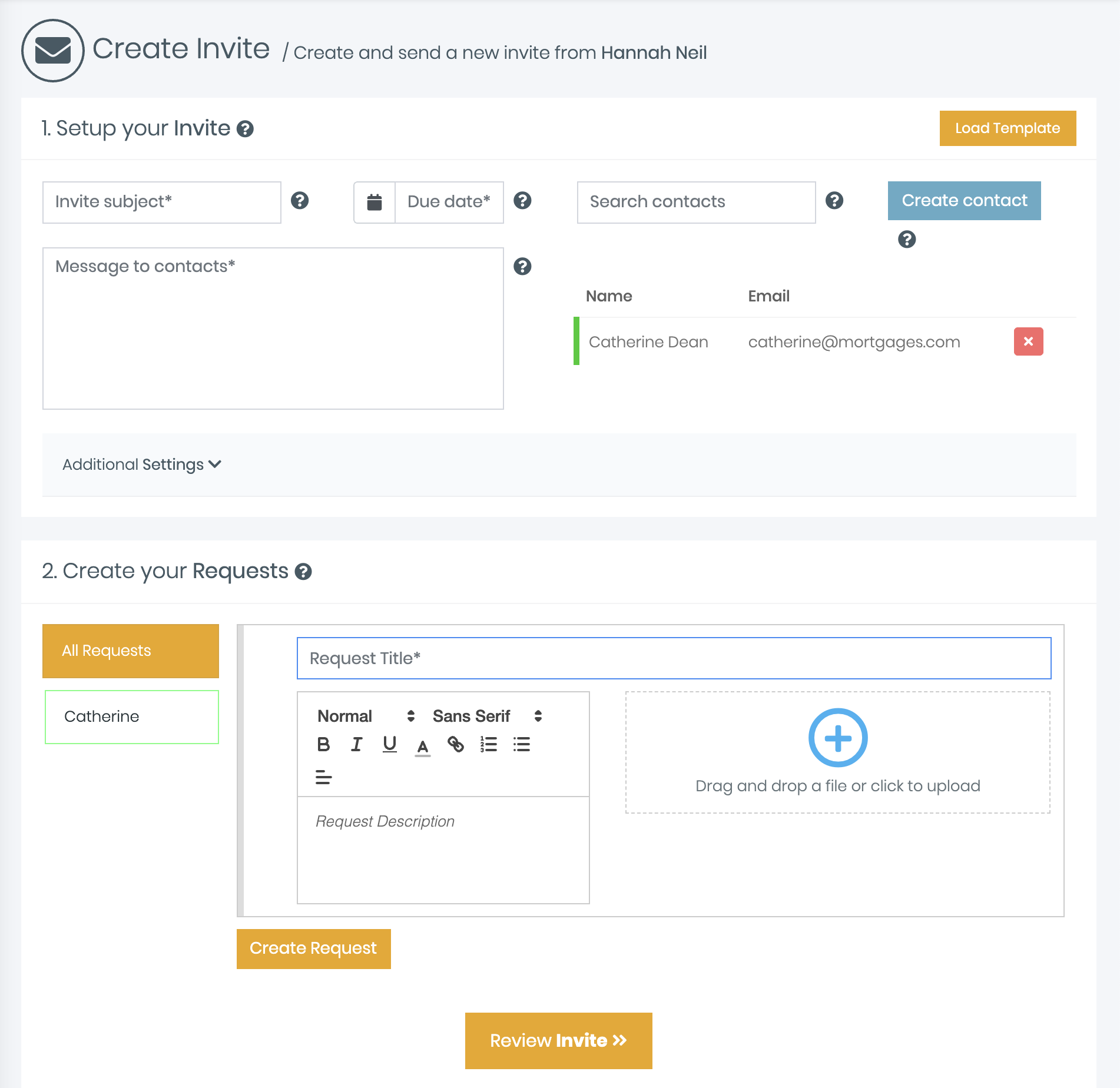 You choose one contact for the 'fileinvite' but then you need to re-choose contacts for the file request. This issue is partly caused by the extensive feature set. Do you want to send an invite to one person but request files from three?
Once you learn how to use the software it becomes easier. Fileinvite also faces a challenge in trying to offer many features, which often impacts ease of use. They do their best to navigate this situation.
File Request Pro offers a more streamlined experience because it is focused on core features. As soon as you sign up for a free trial, you can start creating your first branded upload page for your client. The user interface is straightforward. It is easy to see what information you need to enter and where.
When you select 'Send File Request' this is the information you need to fill in (due date is optional):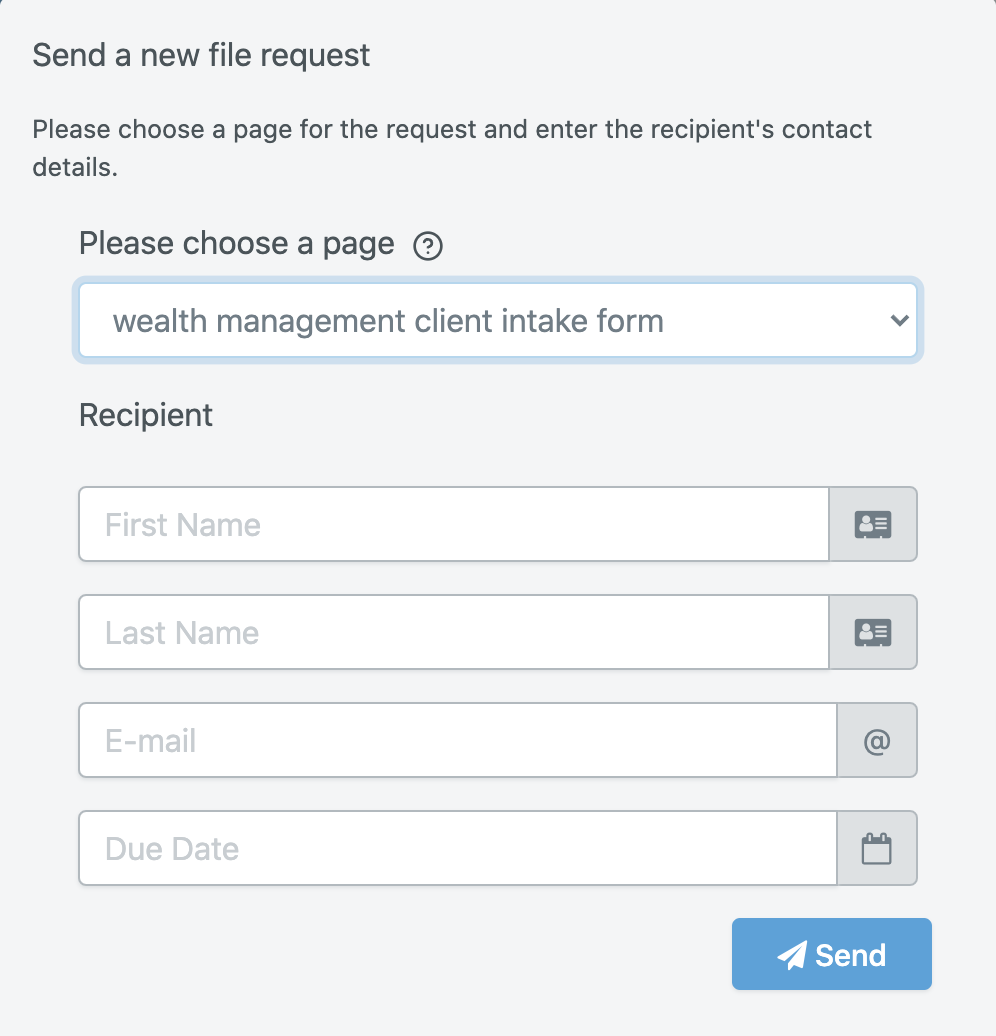 This is the user interface for creating a client-facing upload page: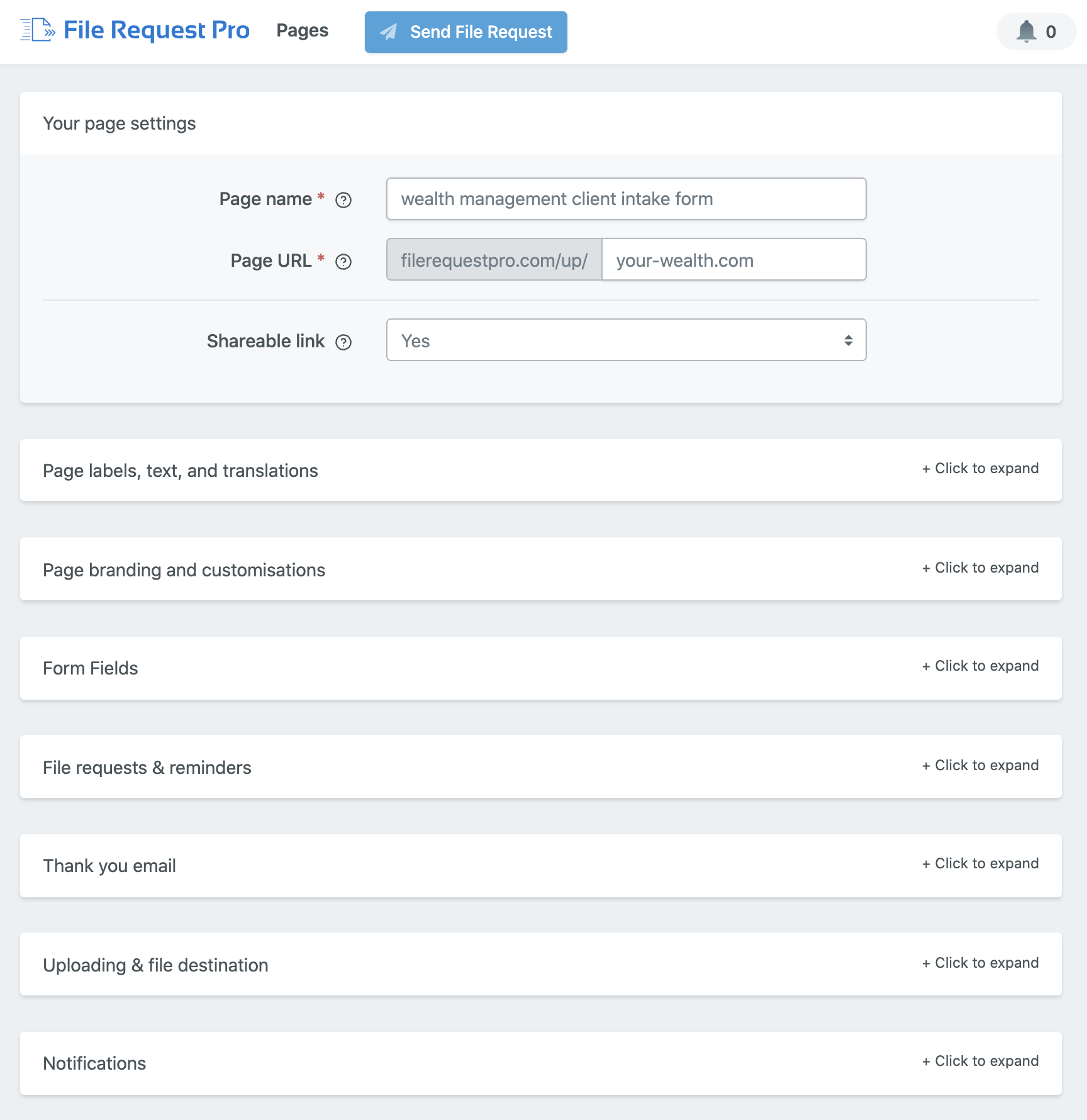 File Request Pro is still suitable for larger companies, although without some of the add-ons of Fileinvite. It supports multiple users, audit history and logs, and pipeline mode, and has AES 256-bit encryption as standard. It remains tightly focused on ease of use for users as well as clients.
Overall, Fileinvite is the best choice if you need its extensive feature set. It's a solid product and comparable to other corporate software. If you need streamlined and easy-to-use document collection software then try File Request Pro.
Collecting any type of content.
Fileinvite focuses on file and document collection. You can't easily build modern forms. Instead, you need to upload a document (there is a preference for PDFs because of layout issues), select the form button icon, and then build a 'live form' using drag and drop and resizing. You have a choice of five form fields, as well as 'unassigned' fields. The emphasis seems to be on creating an online form that imitates a paper form.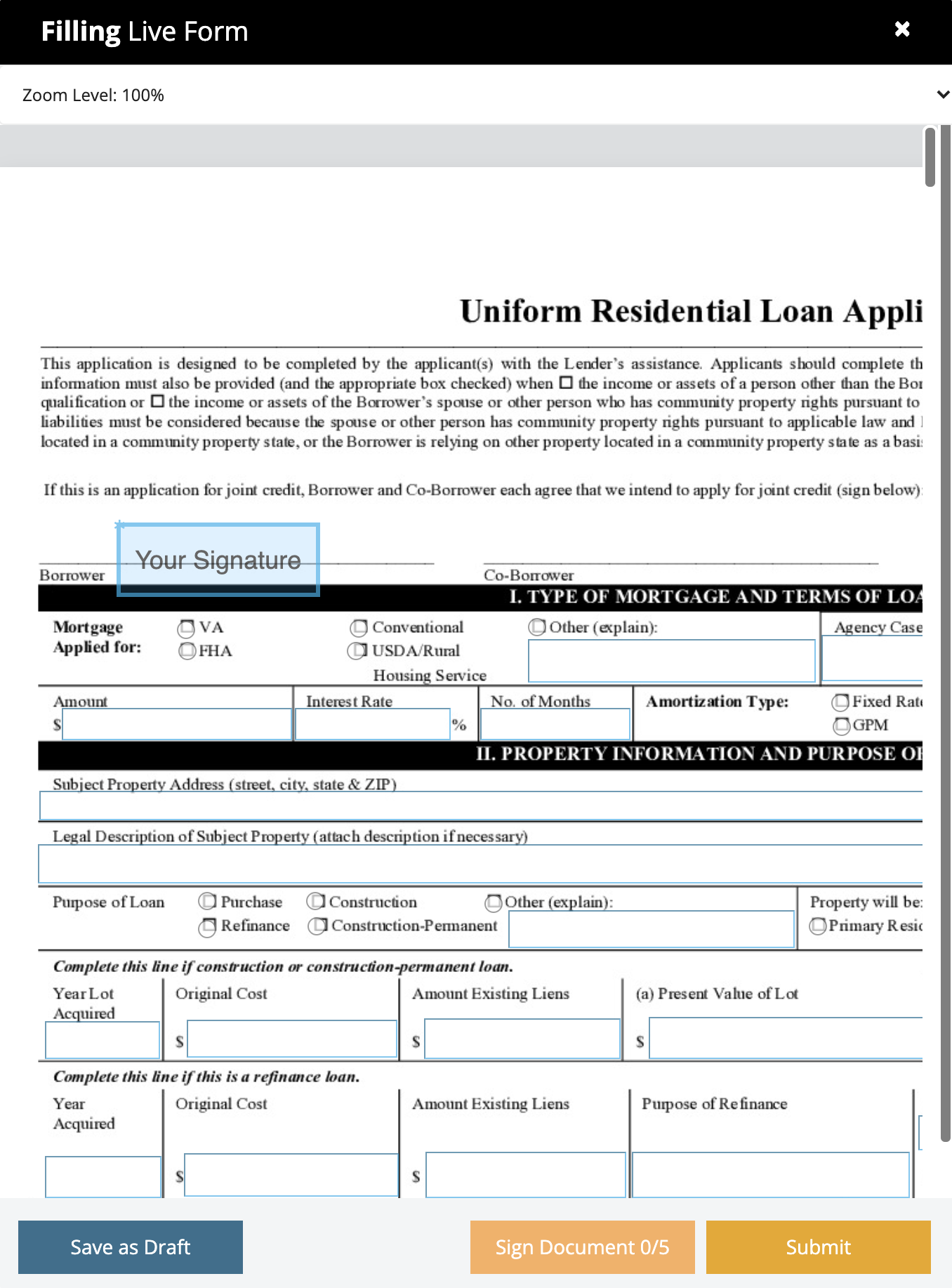 The client experience is about filling in a PDF. This experience can appear old-fashioned for clients working on mobiles and used to the ease of use of modern form builders. It is a positive experience if your clients are happy filling in PDF documents on desktops.
File Request Pro has a recognizably modern form builder. There are nine form fields to choose from, as well as two content fields, one of which supports HTML. You can quickly create a sophisticated form using dropdowns, checkboxes, upload fields, and so on. You can even include 'hidden' fields if you want to include client reference numbers that you don't want clients to change.
You can create classic 'one-page' forms or multi-page forms for more complex information gathering.
You can also use conditional logic to only serve questions that are relevant, to avoid 'complete this line if…' questions. Clients are more likely to give you the correct information if all the questions are relevant to them.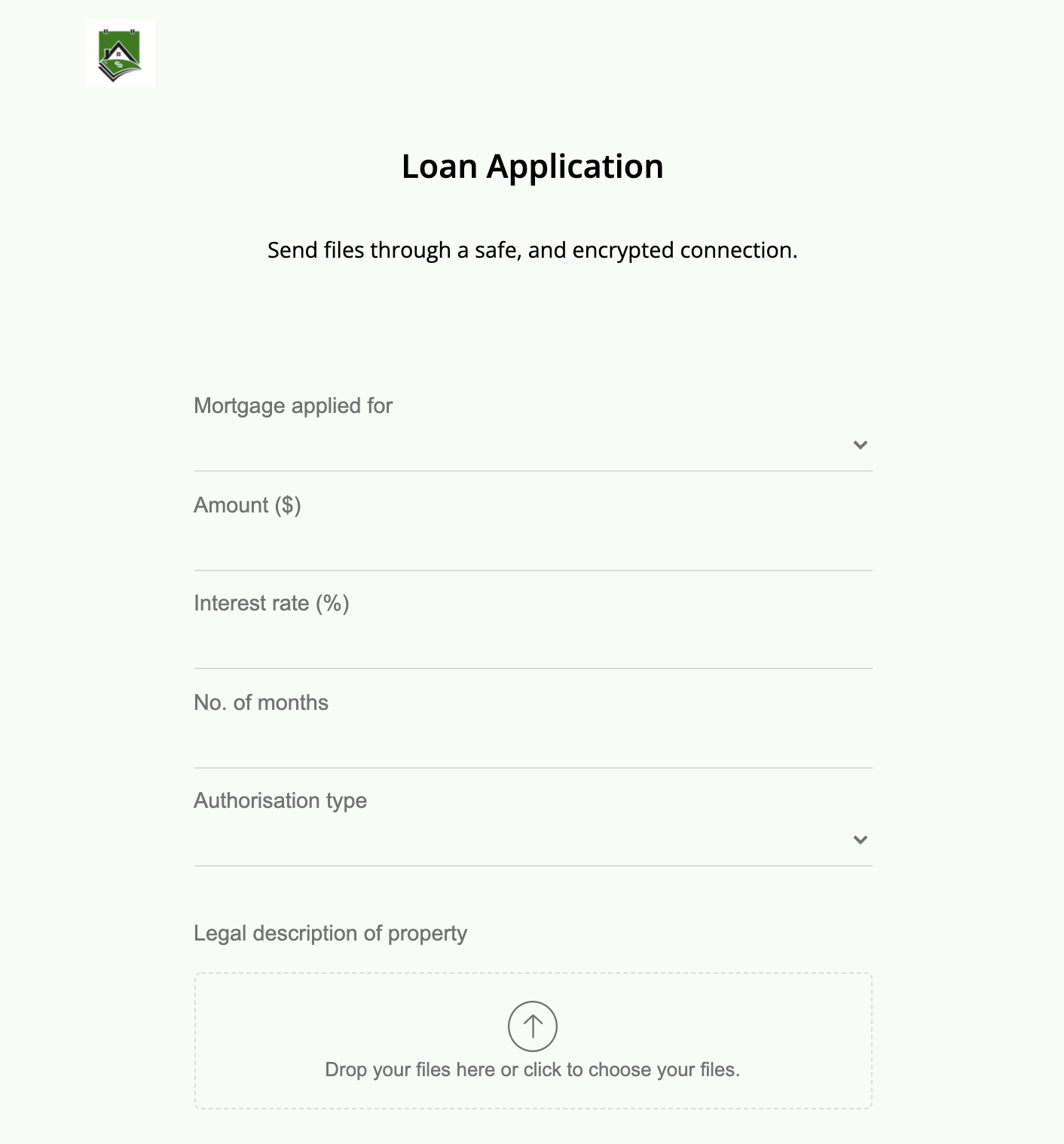 Overall, Fileinvite works best when you want clients to fill in PDF documents. File Request Pro is a more flexible tool that makes it easy for you to collect files, documents, and any other type of content. 
Flexibility and branding.
Fileinvite has a diverse feature set that includes templates, referrals and reviews, and granular data on the status of invites. In some ways though, it is inflexible. You need to experience the software in a certain way, from setting deadlines to seeing a pre-chosen success image.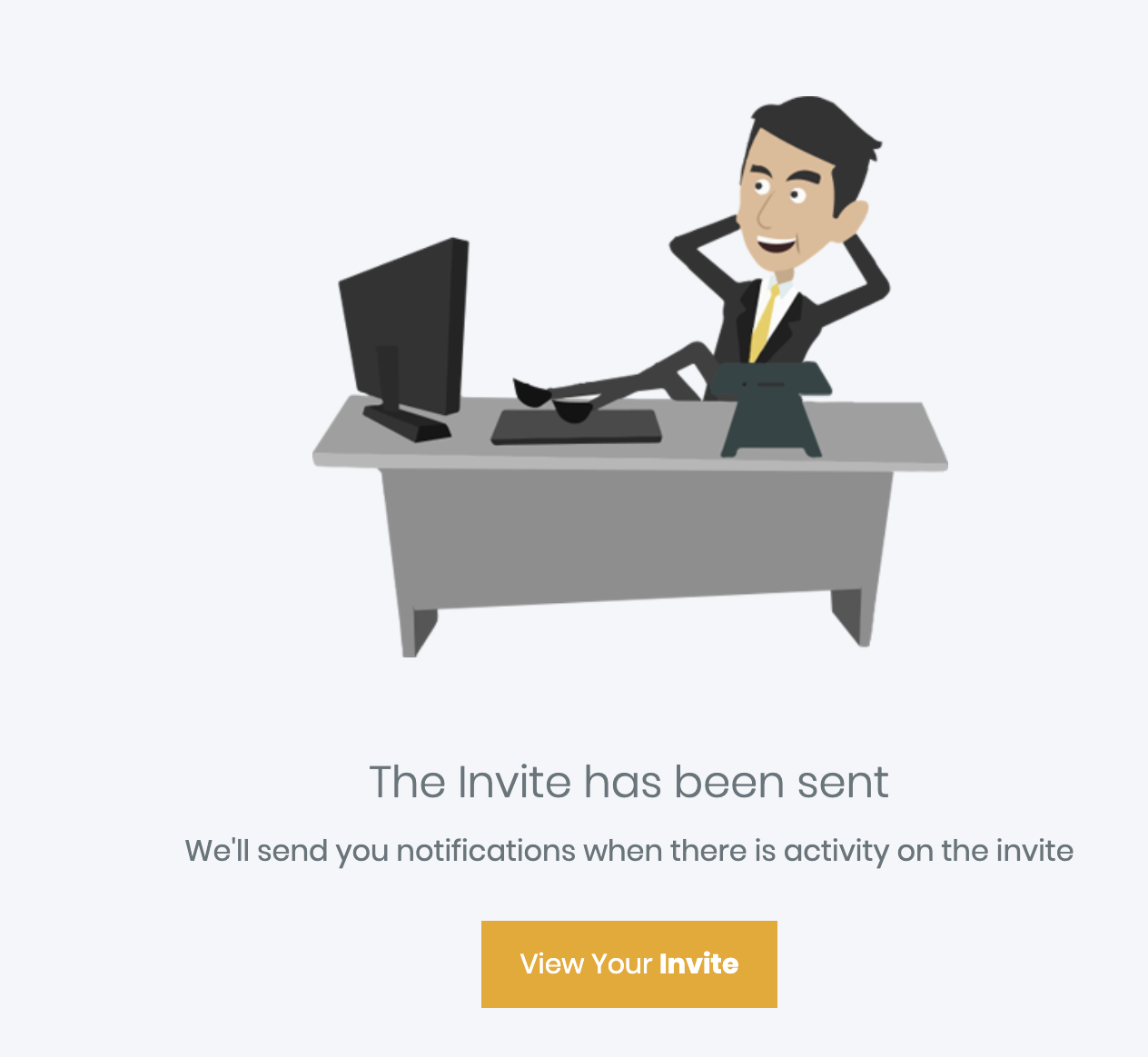 This inflexibility is perhaps the most obvious in terms of branding. You can add a logo and color to a specified area. The 'white label' option is limited to removing all references to the Fileinvite brand, including logos and links. Both branding and 'white label' options require you to be on a certain plan. For an additional charge again you can arrange a custom domain name.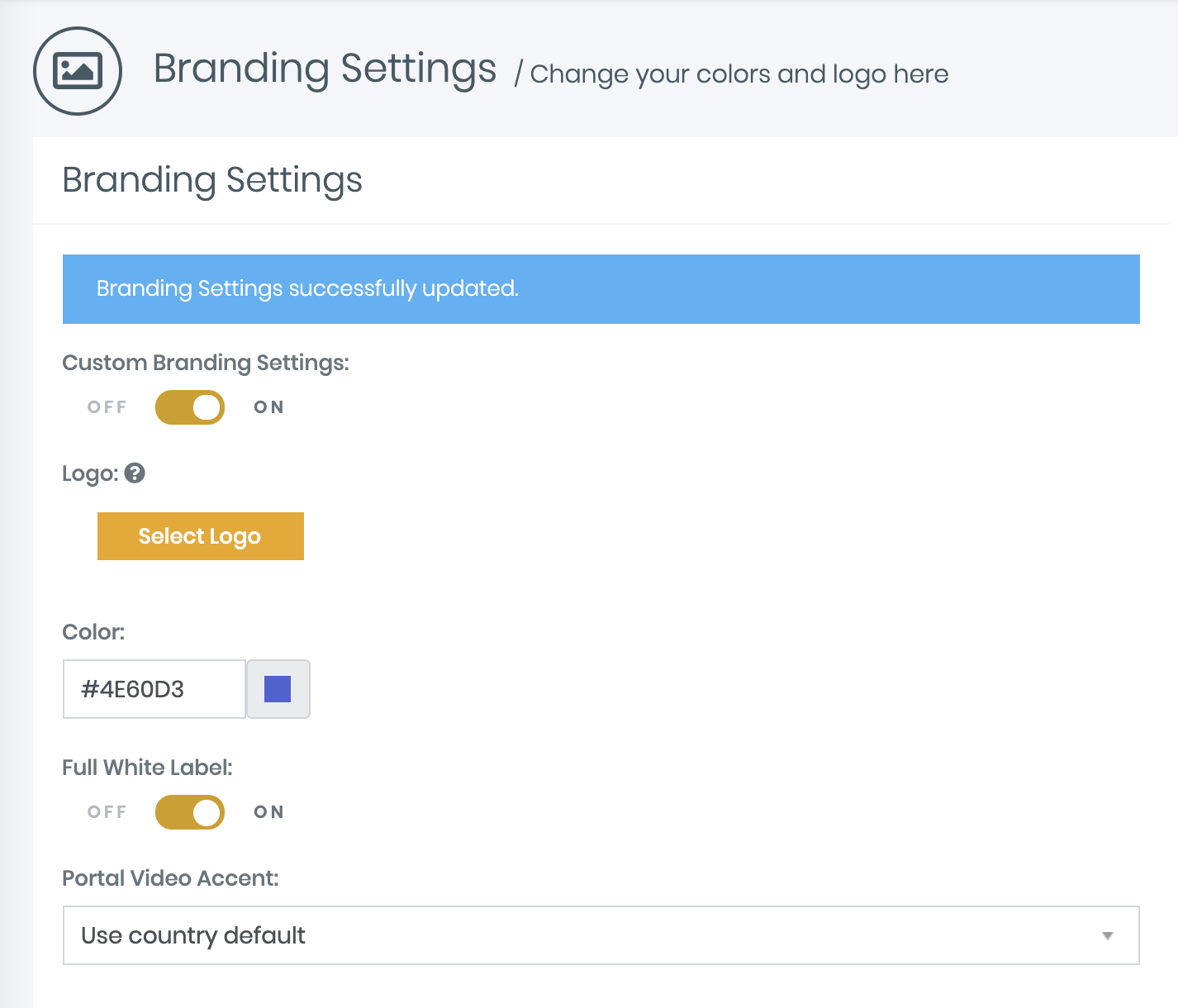 This approach is fine if you like the way Fileinvite approaches document collection and are happy with limited branding options. They are an experienced company, and its design choices will be based on research.
File Request Pro gives you more choice over how you experience the software, rather than making decisions for you. On the entry-level plan, you can set deadlines using various methods, or choose not to if you want. You can collect files and content – or even just content with no upload field. You can change the url for client upload pages. You can have multiple admin users.
File Request Pro supports native integrations with popular cloud service providers, as well as a Zapier integration to connect to thousands of other apps. You also have a considerable degree of control over branding.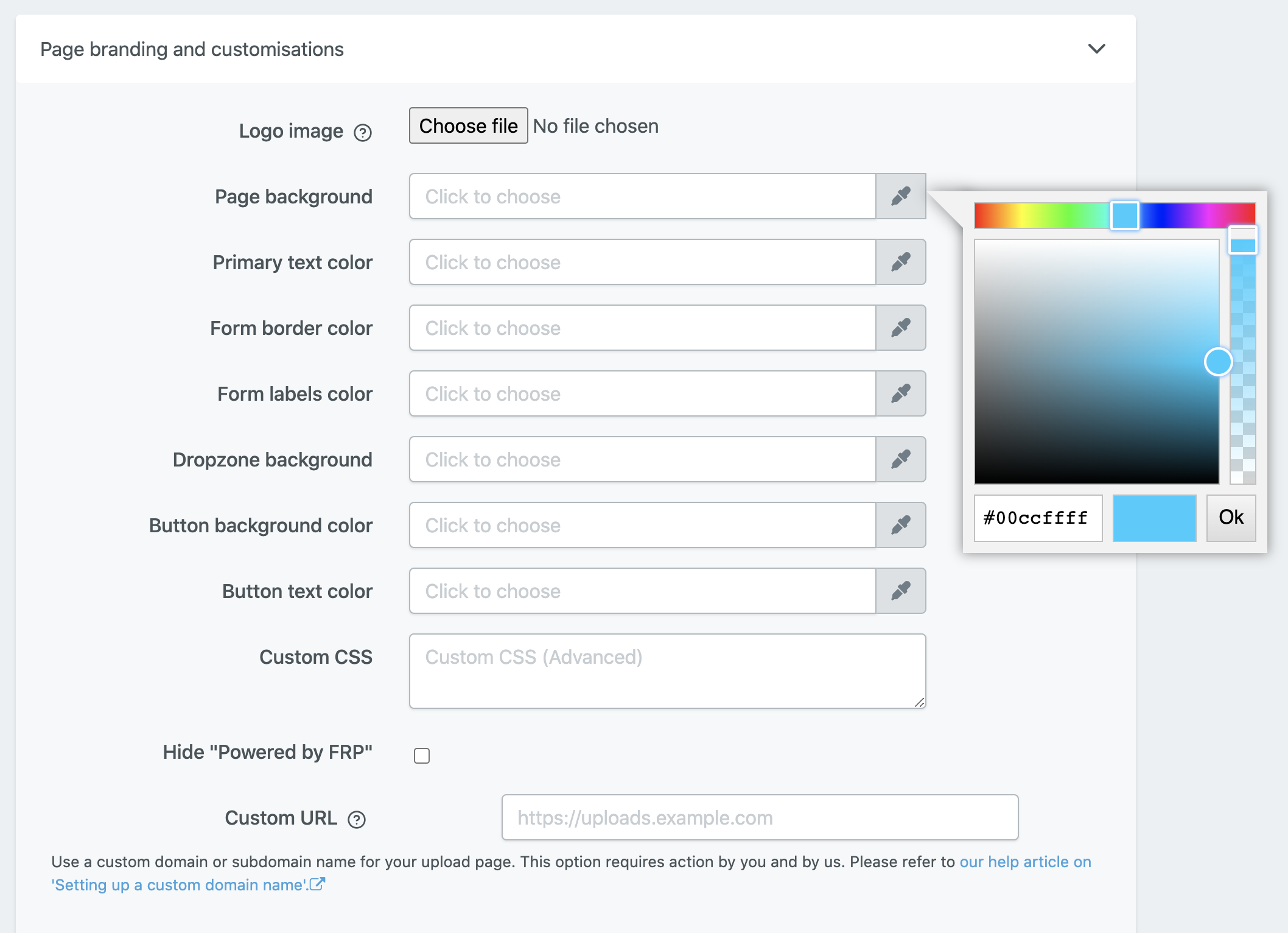 With the business plan, you can also use custom CSS, have API access and map a custom domain.
Overall, Fileinvite offers many features but limited flexibility. This is absolutely fine if you like their way of approaching file collection and design. File Request pro is a more flexible software that can be customized to represent your brand.
Pricing.
Fileinvite has a tiered pricing structure. They advertise a 'Lite' plan that starts at $17.99 a month paid annually. This includes very limited functionality, including 120 invites per year, automatic reminders, and auto-PDF conversion. Templates are included, but the template directory is only available with the mortgage add-on pricing. Other plans are POA and offer cloud storage and Zapier integrations, 'live forms', branding, and team collaboration.
File Request Pro has a different approach to pricing. They start plans at the higher price of $49 a month and you can cancel at any time. This 'team' plan has all the core functionality. You can send 100 file requests a month (or 1,200 a year), as well as have access to 50GB storage, 3 admin users, webhooks, unlimited clients, and all branding options. All plans include automated message sequences, website embedding, a form builder with conditional logic, native cloud integrations, and access to Zapier.
Overall, File Invite has a higher-touch approach to sales, with the core plans being POA. This is helpful if your company requires one-to-one discussions about the product before signing up. File Invite Pro is designed to be self-service. Pricing is transparent, and all plans offer core functionality. You can arrange a phone call to discuss options, but you won't automatically get a sales call. The free trial is designed to show you what the product can do.
Is Fileinvite or File Request Pro best?
Well, it depends on what you need.
Fileinvite targets corporate customers and has experience with their requirements. The software may lack flexibility, but it does have a number of specialist feature add-ons, which could be a deal breaker for your company.
File Request Pro is a flexible product with more modern features like a form builder with conditional logic. It is suitable for larger companies, but also SMEs. The focus is on helping you streamline your document collection workflow in a way that makes sense for you.
Start collecting contents and documents today. Sign up for your free File Request Pro trial account.