If you regularly receive large files from clients then you'll need a way to collect and organise them that is both professional and easy to use. File transfer programmes are quick but leave you with hours of work downloading and organising files. Cloud storage software is strong on organisation, but clients often have to have accounts and you can't white label the client experience. File Request Pro does it all.
Quick, easy way to collect large files
File Request Pro is part-automation tool, part-file uploader and part-form builder.
Clients just need to drag and drop large files or folders, as well as fill in any extra form fields that you add. Your experience is automated as much as possible, to save you hours of low-value work. You can automate file organisation as well as reminder emails. You can also clone upload pages so you can make minor tweaks for individual clients without starting from scratch.
You also get bank-level encryption as standard.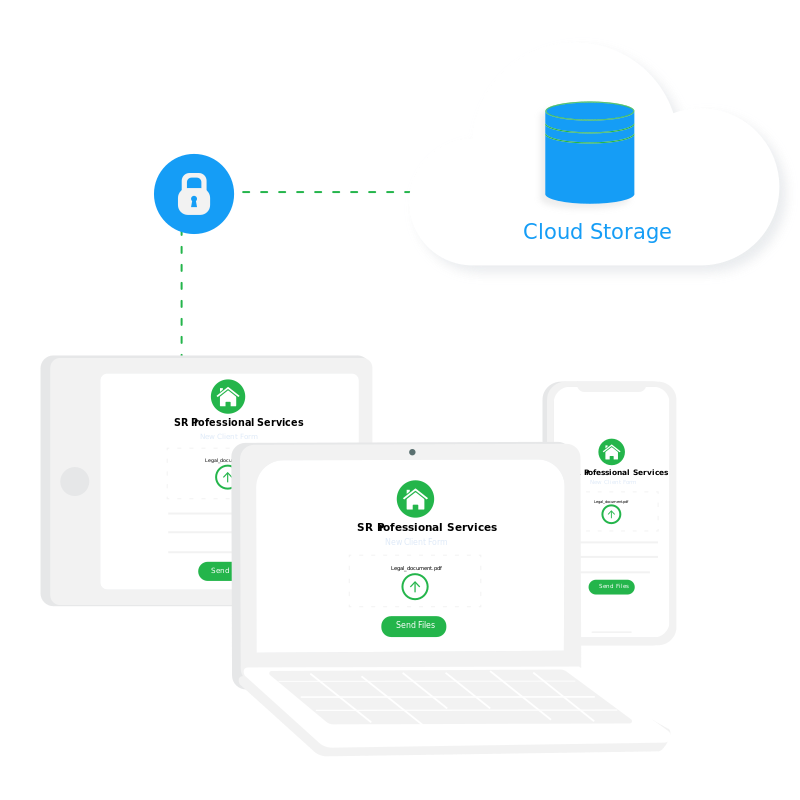 Branded upload pages for professional large file collection
You can white-label your file request forms so they match your company branding. This makes for a more coherent user experience for your clients. You're also not asking them to trust a file transfer company they might not know, or to sign up for an account that they don't want (like Google Drive).
Branded upload pages can be embedded on your website or act as standalone pages. You can use a custom url or your own subdomain.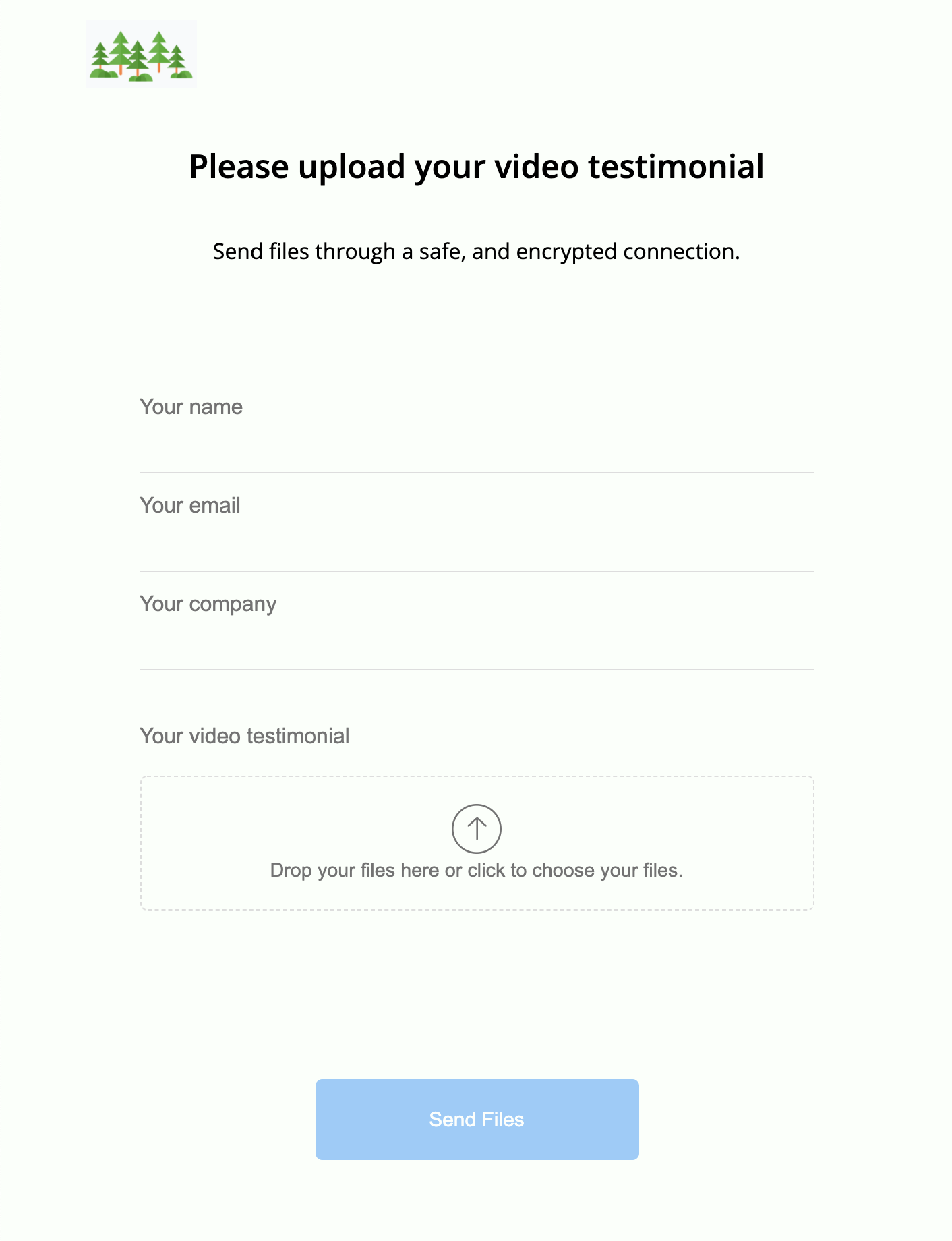 Collect extra client information as well as large files
With File Request Pro, you can use form fields to ask for extra information as well as for large files. This is useful if you want basic information such as name, email and company, as well as more complicated options using dropdowns, checkboxes, dates, hidden fields, and so on.
You can keep content requests to one page or add page breaks to create multi-page forms.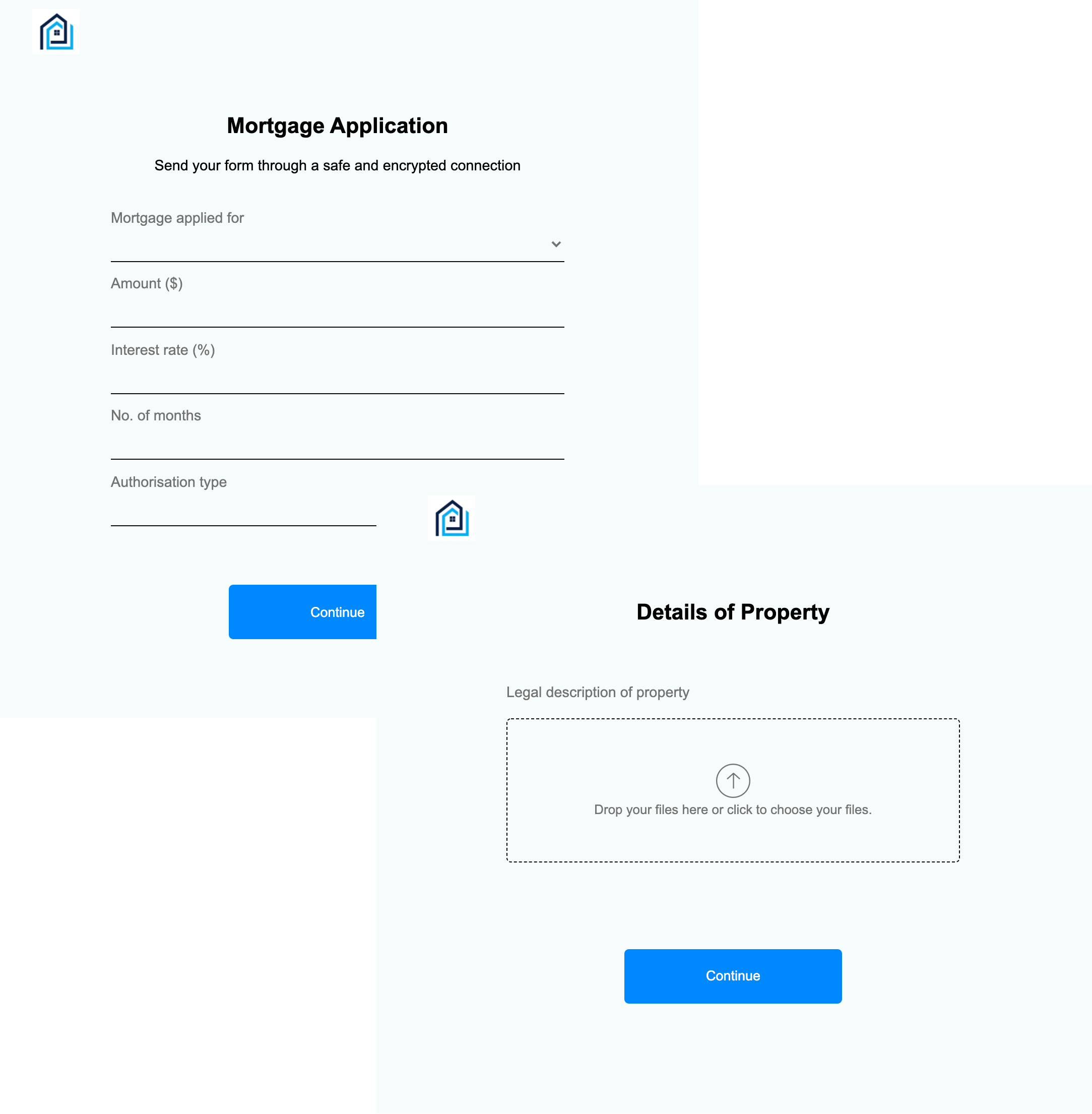 You can also use conditional form logic to personalise file requests and get relevant information from each client.
Client information will be sent as a text file to your cloud storage software account, alongside large client files.

Dynamically organise large files in your cloud storage software
Collecting large files can be relatively straightforward using file transfer programmes. However, file organisation is then really time-consuming. You don't want to be manually downloading and organising files, particularly if you are receiving many large files a day.
With File Request Pro, you can dynamically organise client content and files in your cloud storage software using a range of criteria. Choose to dynamically organise client files and content by name, email, company type, or even by a hidden value like a specified customer number. The value you choose it up to you. Read more about dynamic file organisation.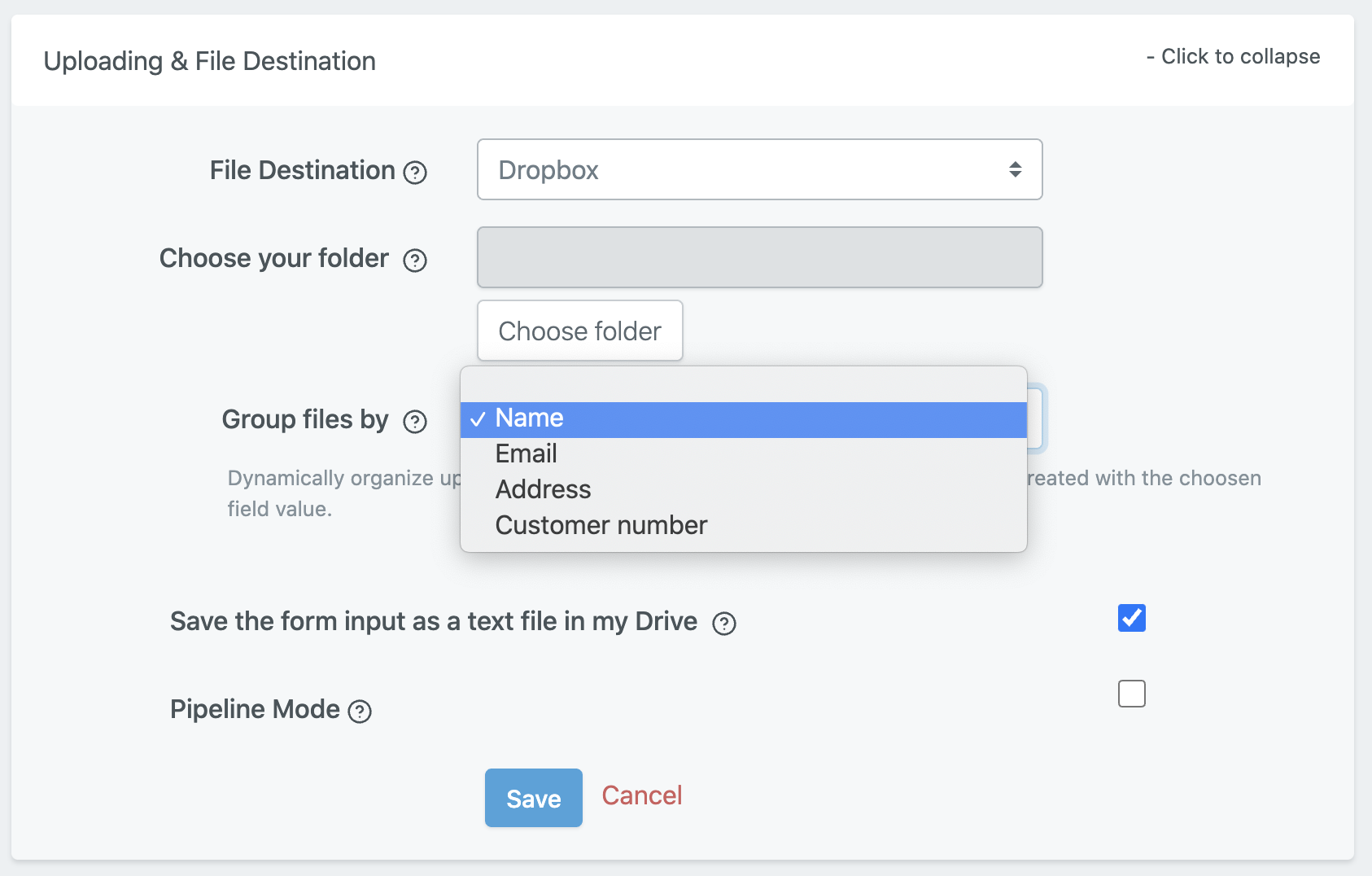 Automate a reminder email sequence to save you time
Save time going back and forth with customers about missing content by automating reminder and thank you emails. You can customise the copy, although we can autofill key information like files requested. The file reminder sequence is 'smart' and adapts to the actions of your clients.
How does File Request Pro work?
You can create a branded upload page in only a few minutes.
Sign up for a 14 day free trial. No credit card required.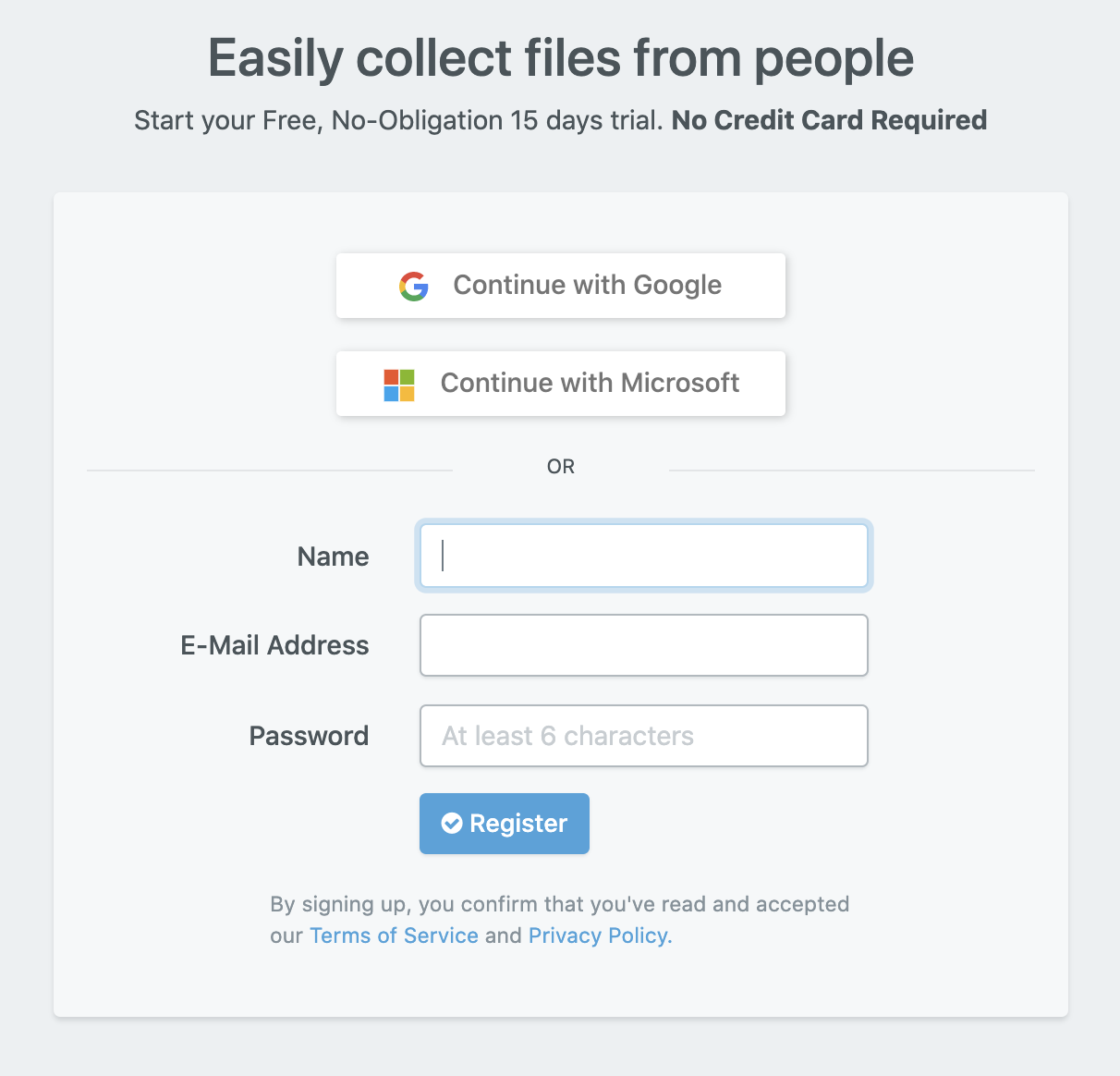 Connect your account to your cloud drive with one click (Microsoft OneDrive and SharePoint, Google Drive and Dropbox are natively supported. Other software can be connected using Zapier).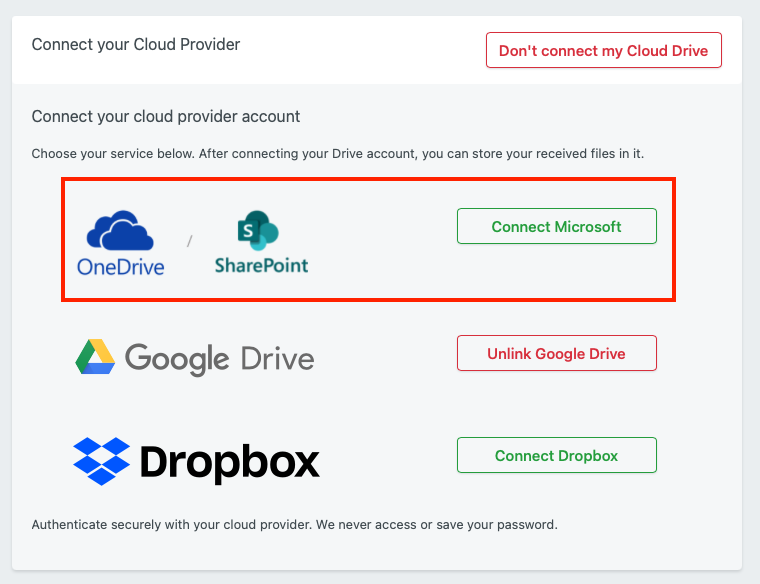 Choose your page branding, colour theme, custom url and so on.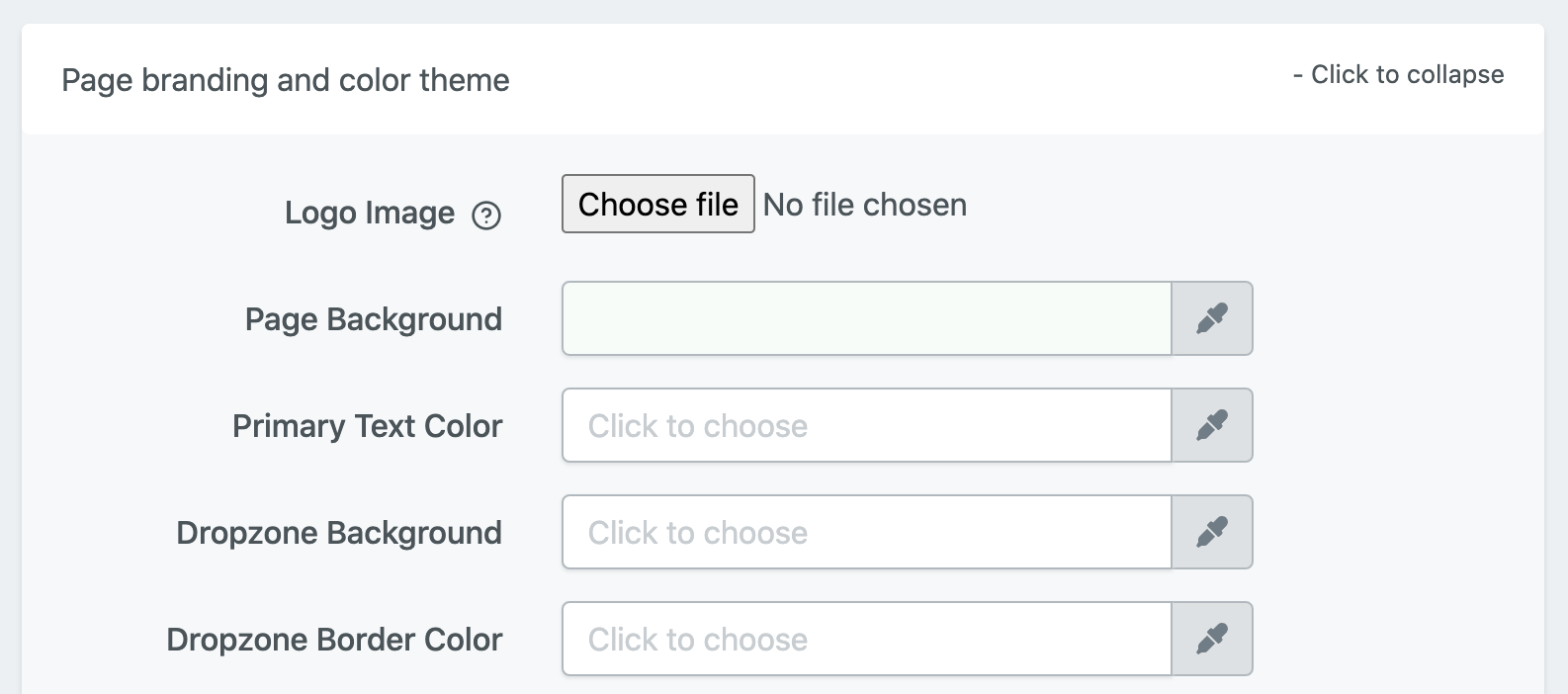 Automate your request, reminder and thank you process.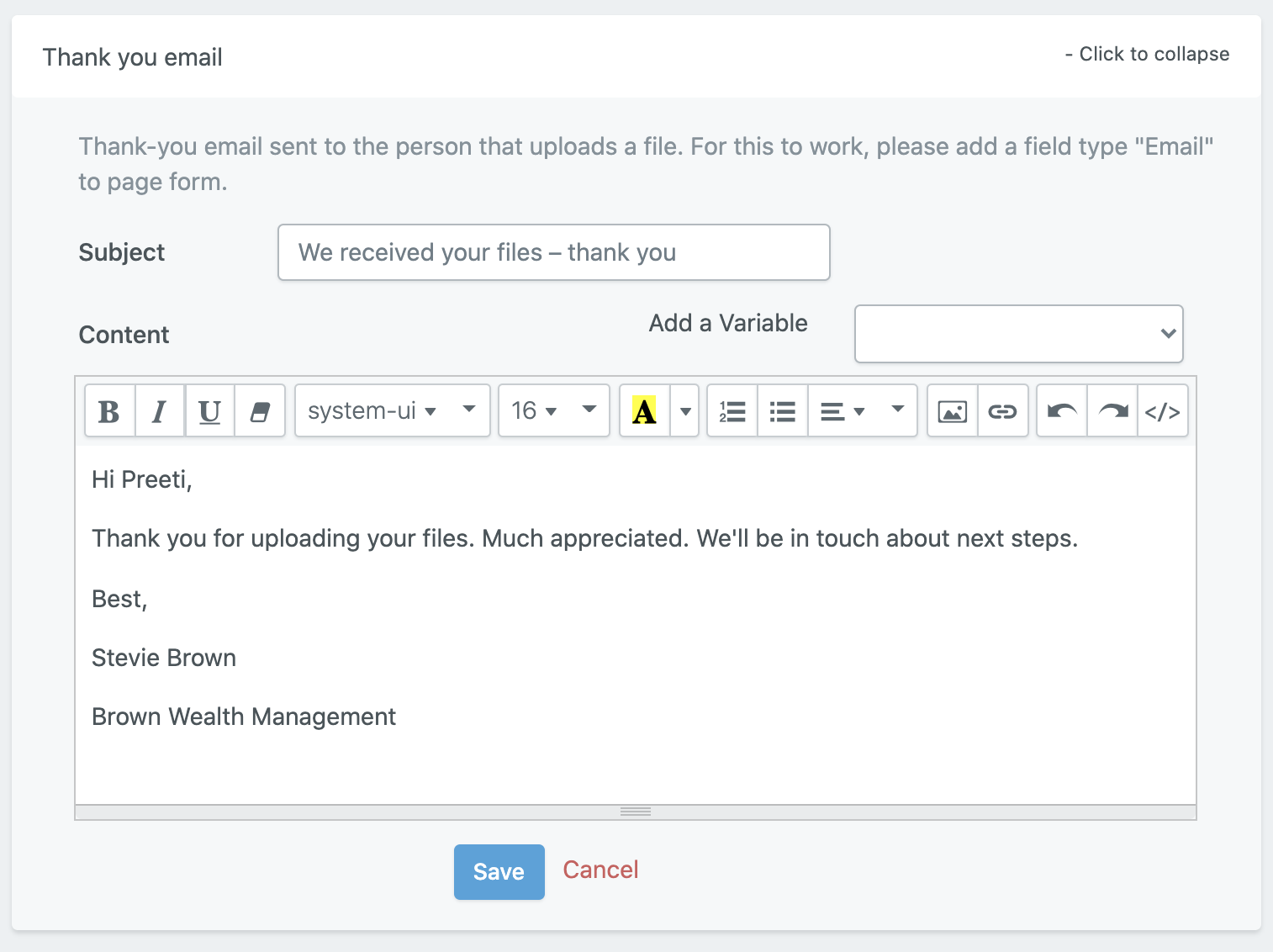 Send your first branded upload page to your client.
That's it. Your clients can now securely send you content and large files that will be automatically organised in your cloud provider.