File Request Pro supports flexible form layouts, so you can design the most appropriate branded upload page for your clients.
Use our classic one-page form so your clients see all questions at once.
Use subheadings to group content together and make it easy for your clients to scan.
Create a multi-page form so clients see a manageable number of questions at once.

You can also use conditional logic to ensure your clients only see questions and pages that are relevant to them.
Classic one-page form.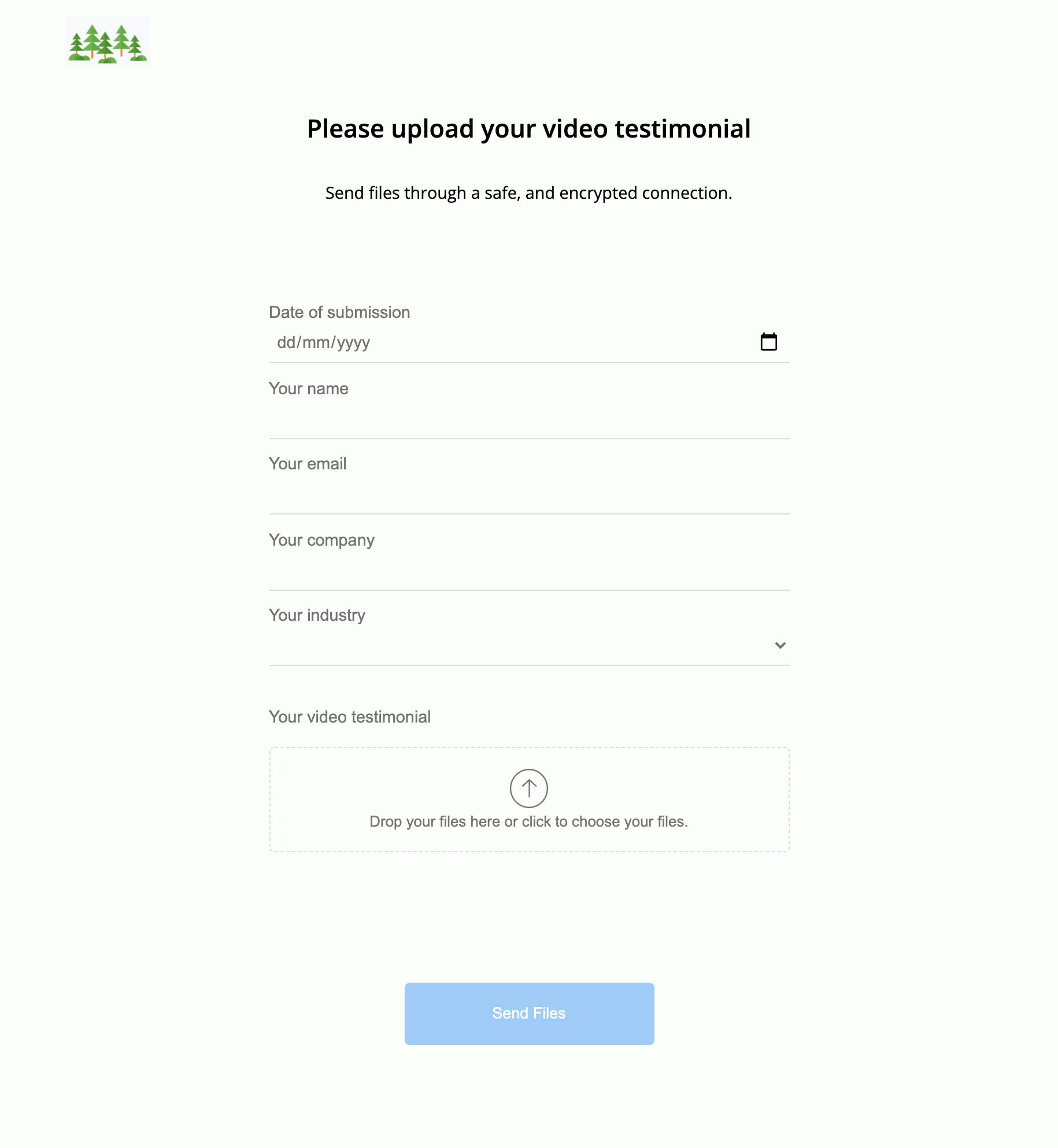 Classic one-page forms are ideal for shorter forms where you want clients to see all questions easily and quickly.
A one-page form means clients can just scroll down to see and respond to all questions, without having to follow a link.
A one-page form with additional subheadings.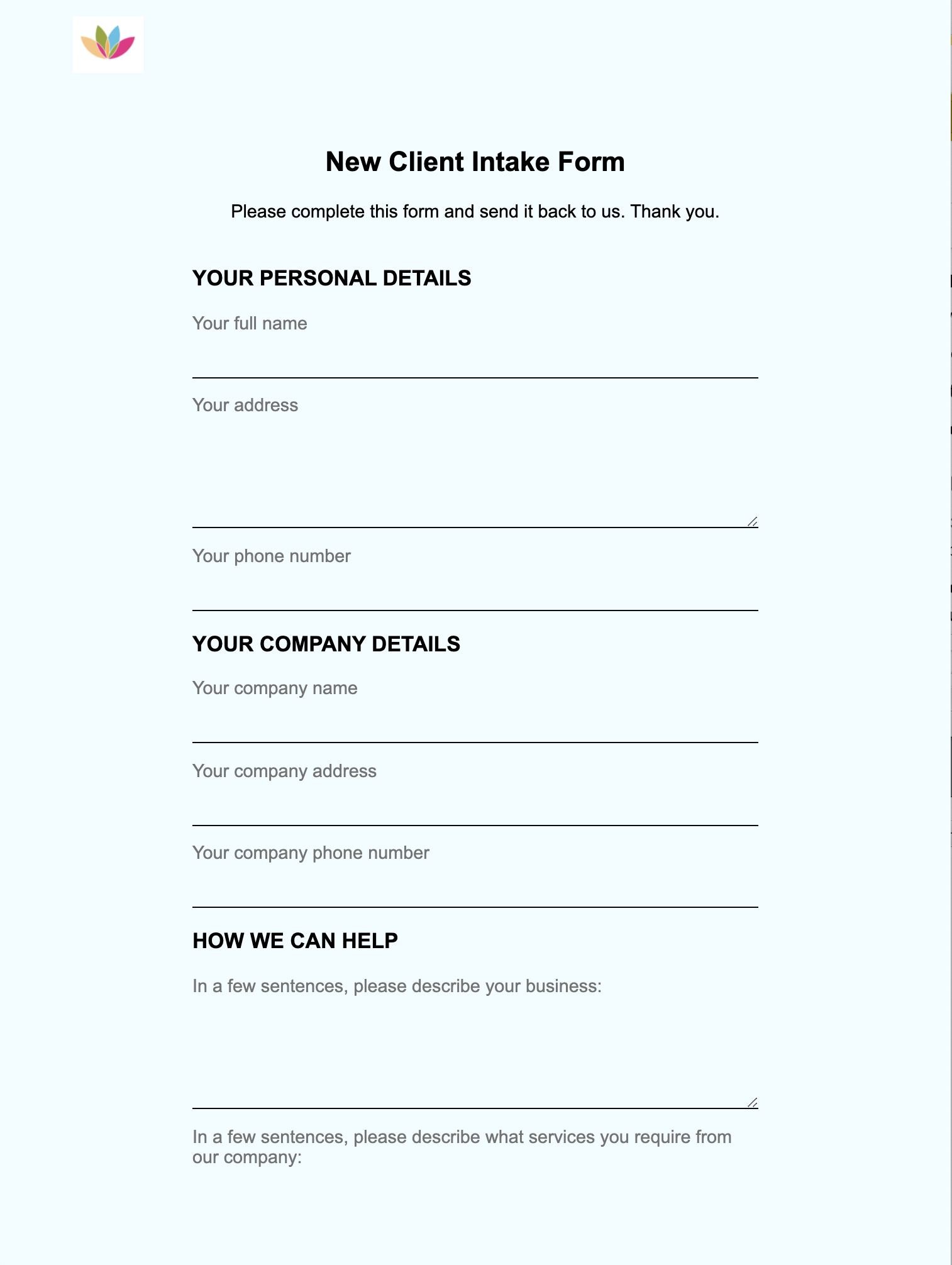 This is a variation of the classic one-page form. By grouping together certain questions, you can make the form more approachable for your clients. You can use extra subheadings and descriptions. In this example, we've just used subheadings.
This is a good option if you would like to use a one-page form, but need to ask your customers quite a few questions, which may seem overwhelming if simply listed one after the other.
Multi-page forms.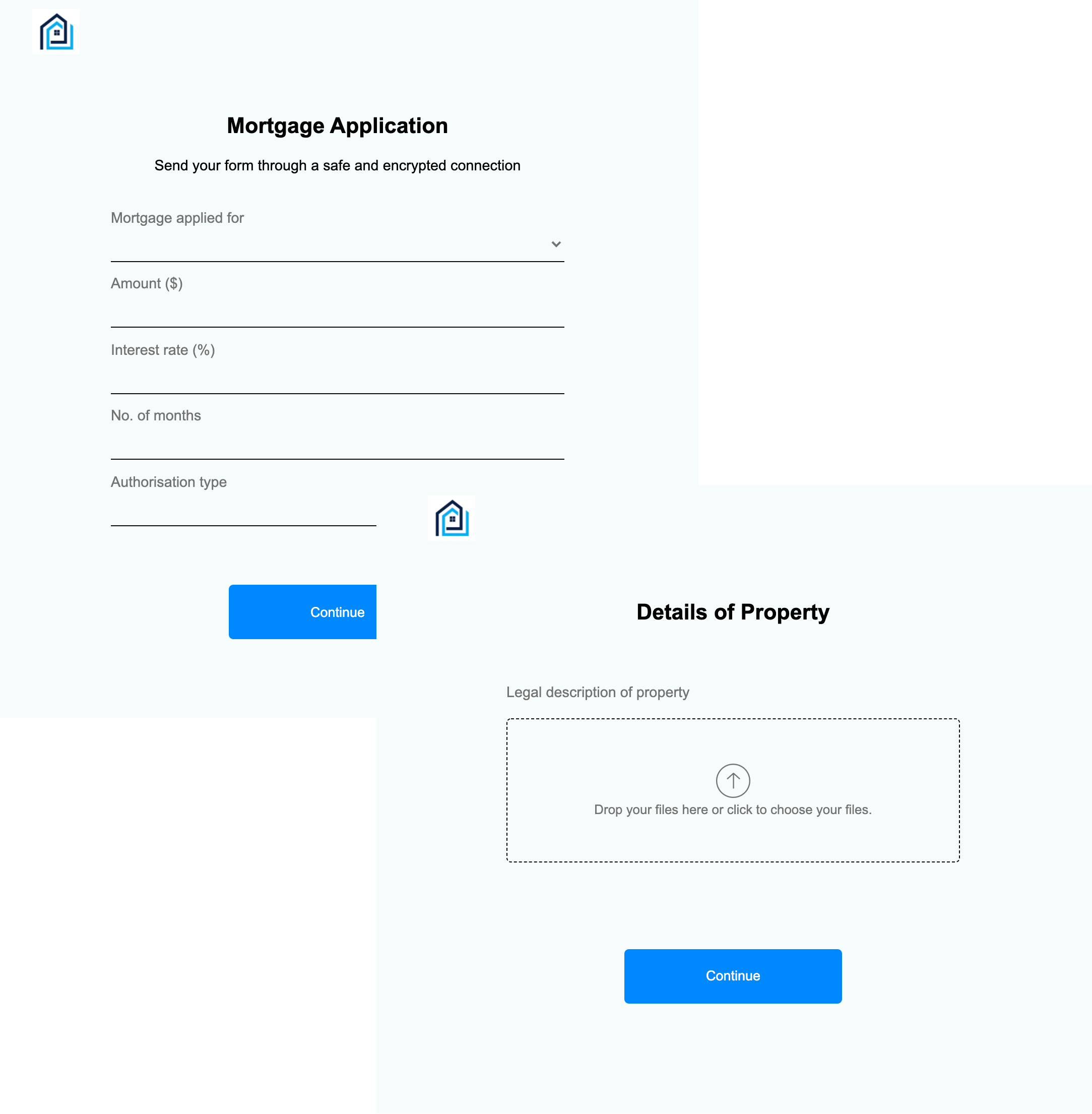 Multi-page forms are ideal if you have a more complex structure. By spreading your questions over a number of pages you keep the form manageable for clients, who only see a limited number of questions at once.
Multi-page forms can have separate page headings and descriptions, to ensure clients quickly see what you need from them on each page.
This is an easy step-by-step on how to create Multi-page forms:
Conditional logic.
Conditional logic means you can ensure your clients see only questions that are relevant to them. They will see the shortest form possible, and not be confused by unnecessary questions.
If you want to add conditional logic to your forms, in the following video we show you a simple way to do it:
If you want to know more about conditional logic and how you can apply conditional logic to individual questions or to entire pages. Here's our blog post on conditional logic.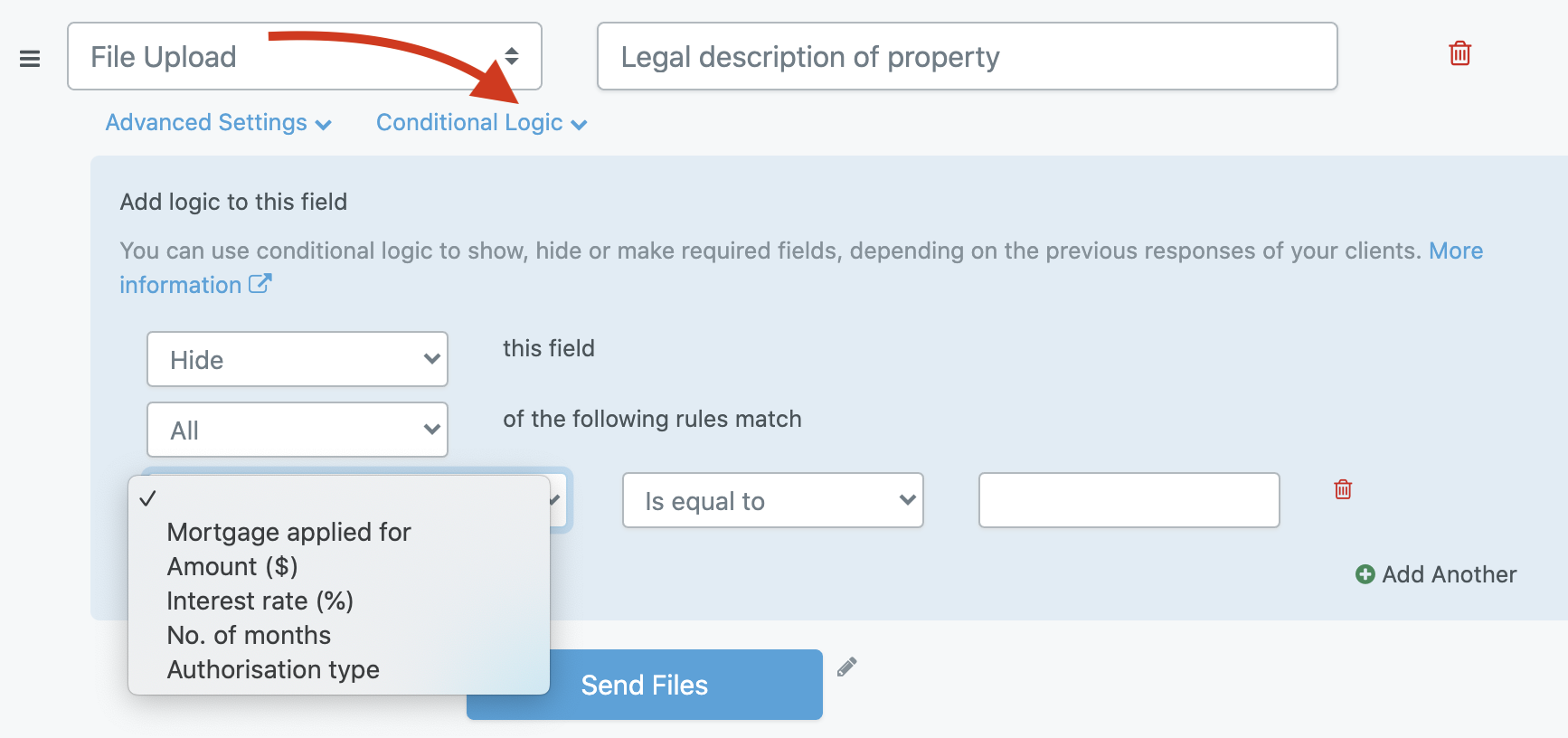 Use electronic upload pages to get a high response rate from clients.
One of the advantages of electronic upload pages is that they don't have to look like paper forms. These can be overwhelming and full of questions that are not relevant.
Use File Request Pro to customize electronic forms so they are approachable for clients, no matter what device they are using or how advanced their tech skills are.
You'll be more likely to get quick and accurate responses from clients who find the document collection process understandable and user-friendly.
See our help article on Choosing your upload page layout for more information on one-page and multi-page forms.