Looking to build forms for your clients that are compatible with your Salesforce organization?
You have a number of options, depending on your use case and budget.  Salesforce has two basic features for creating specific forms.
Third-party software makes it easy for you to create branded upload pages, multi-page forms, and a wide variety of documents.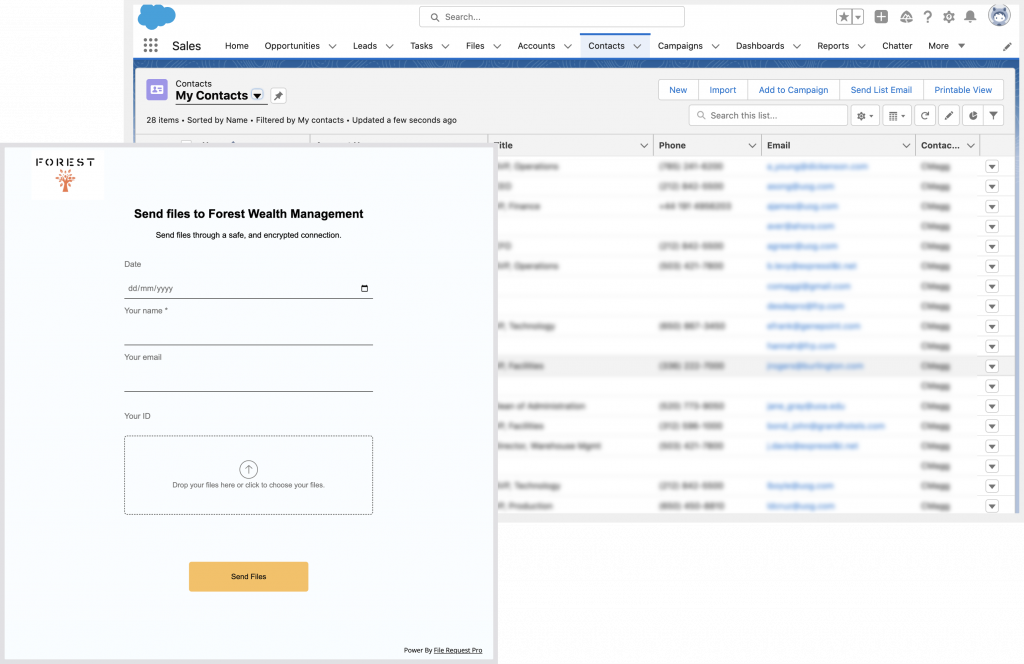 Does Salesforce have a form builder?
Web-to-lead feature.
Salesforce has a web-to-lead feature that allows you to paste a code snippet into a form field that already exists on your website.
This isn't a 'form builder' feature as such because it doesn't allow you to build a form as part of the feature.
You can add selected fields to the code snippet, and move them up and down by selecting the buttons. You can also include a link to a thank you page.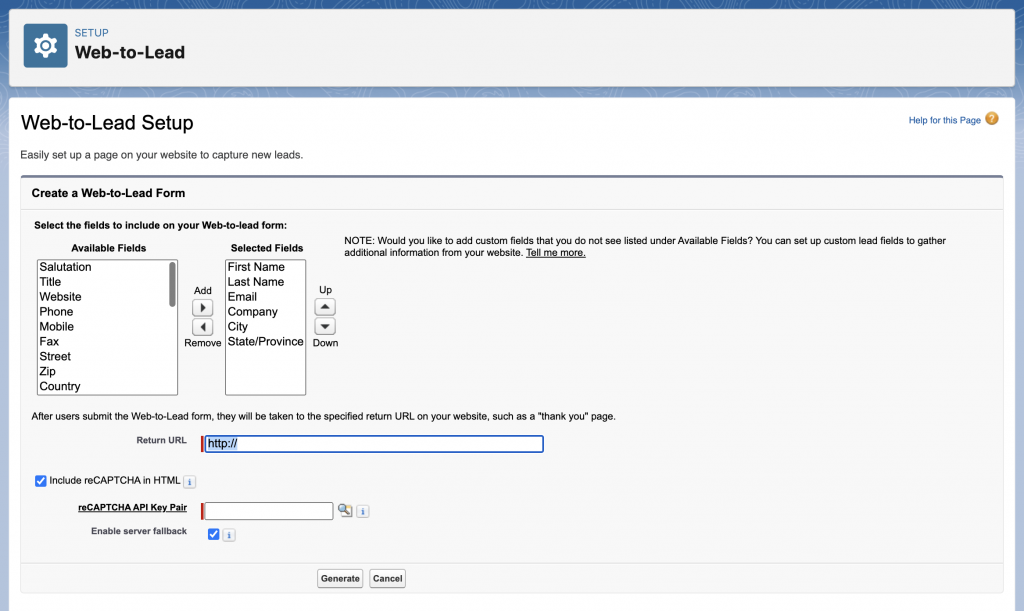 Salesforce's web-to-lead feature requires coding knowledge and recommends you involve your 'webmaster' – something that specialist form builders don't require.
Your web administrator then includes the code snippet within the existing form HTML.

Salesforce's web-to-lead feature if free with most packages, has a decent number of form fields and uses reCAPTCHA information for spam prevention
However, it has a submission limit of 500 submissions in 24 hours, you need an existing form and it doesn't support attachments.
Web-to-case feature.
Salesforce also has a web-to-case feature that lets you create basic customer support forms.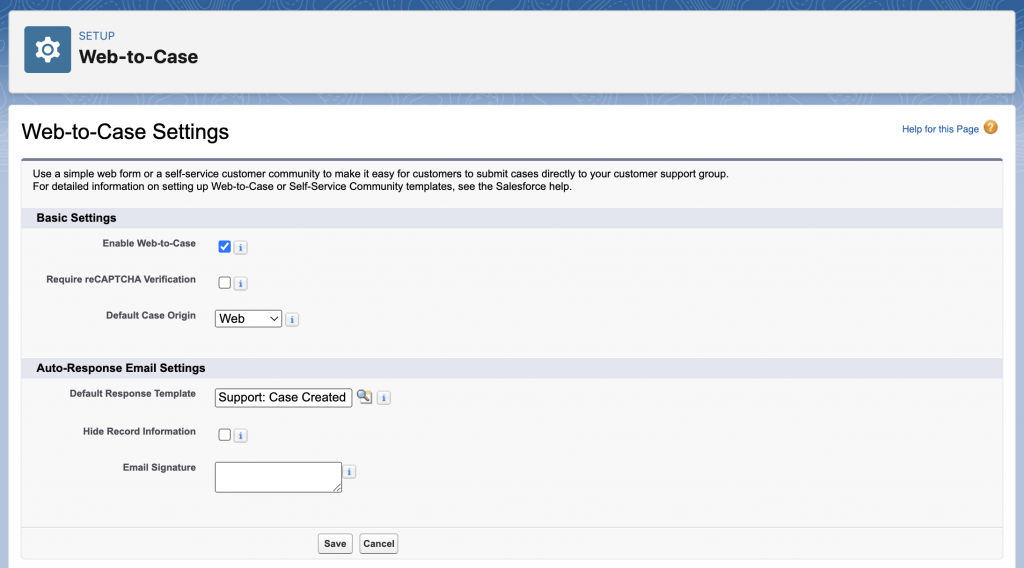 After you enable and set up the web-to-case feature, you need to generate your web form as HTML code that can be embedded in your website.
Similar to the web-to-lead feature, this is a basic, use-case-specific option.
What about Salesforce dynamic forms?
Salesforce has recently launched Salesforce dynamic forms. Is this a form builder? No, although it is a great feature.
The premise of Dynamic Forms is to create user centric, intuitive page layouts that display the right information at the right time. SalesforceBen
Salesforce Dynamic Forms is about building page layouts inside Salesforce rather than customer-facing forms. It is a new feature that is still in development.
If you want to create forms that collect information and files from leads and clients then you'll need to look beyond it.
How do a create a fillable form in Salesforce without using the web-to-lead or web-to-case feature?
Your best option is to use upload page builders, form builders, or document-building software that integrates with Salesforce.
There are a number of options on the market. The best choice for you depends on your use case and budget.
Upload page builders that integrate with Salesforce.
Upload page builders are focused on making it easy for you to collect files, documents, and any kind of information from clients. So instead of struggling with attachments, reminder emails, and missing files, you use upload page software to collect and organize files direct in Salesforce (or GoogleDrive or Dropbox or whatever you're using).
Upload page software will have simple-to-use forms builders, which make it easy for you to create dynamic forms.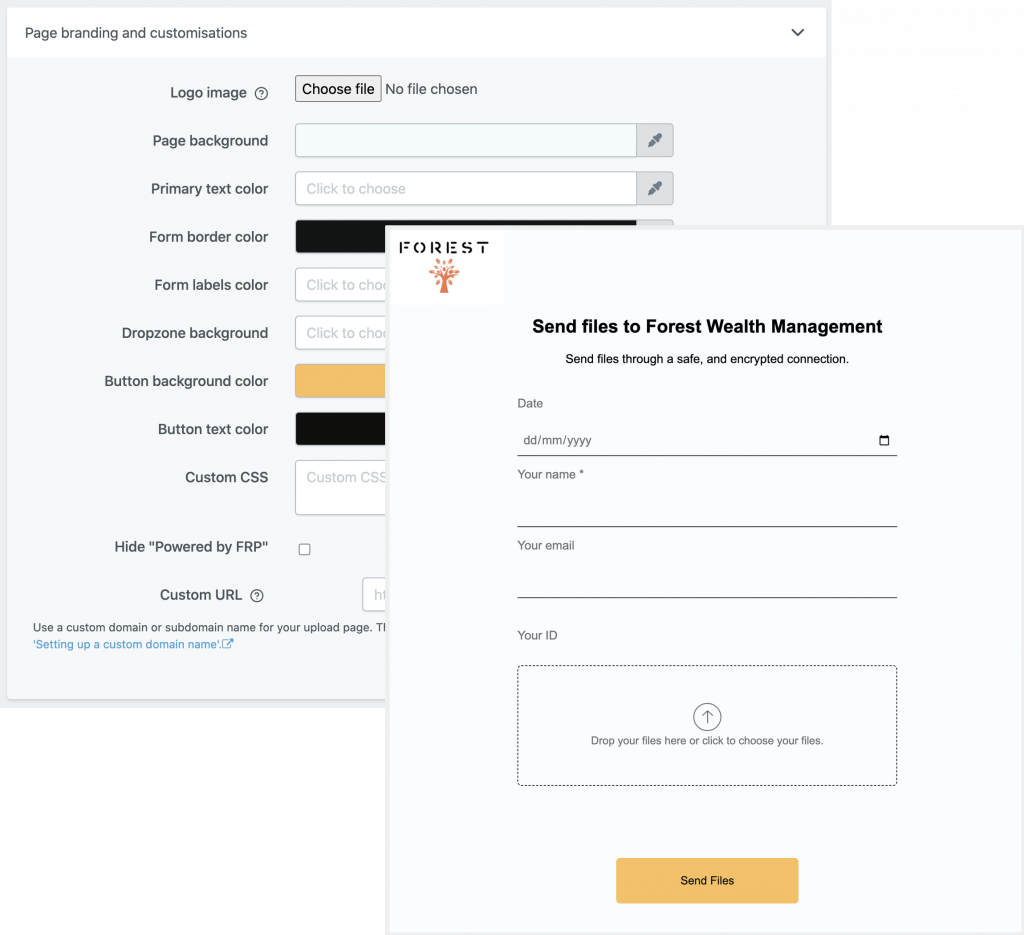 Upload page builders also focus on automation, so you can set up a series of smart automated emails for clients depending on their actions, saving you time manually chasing clients for content.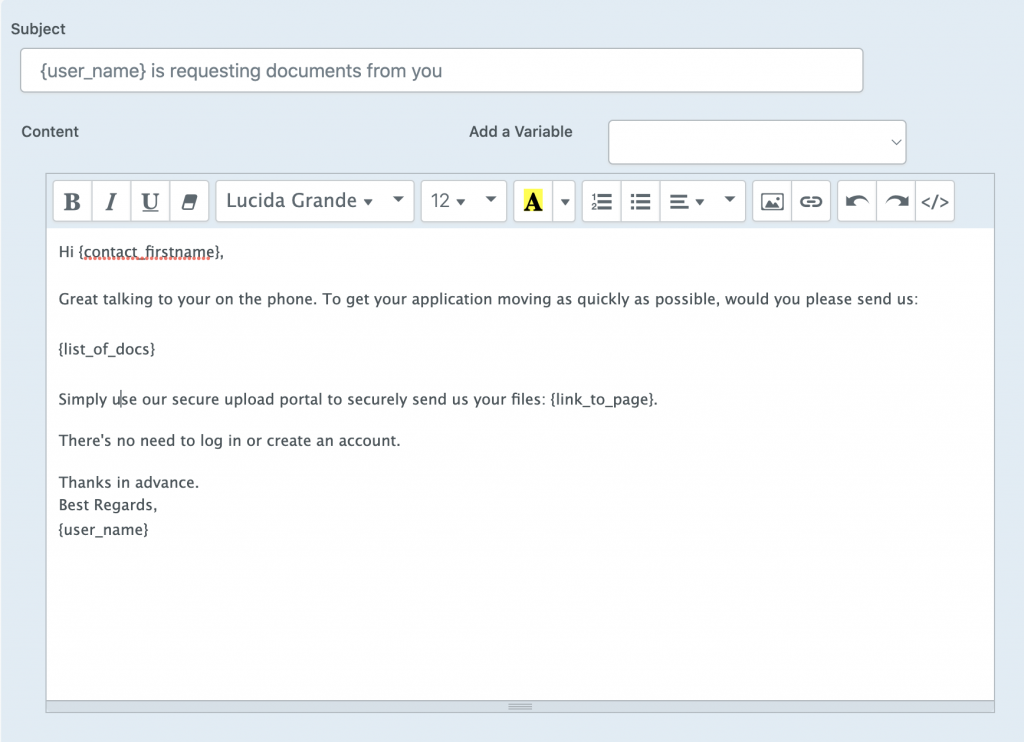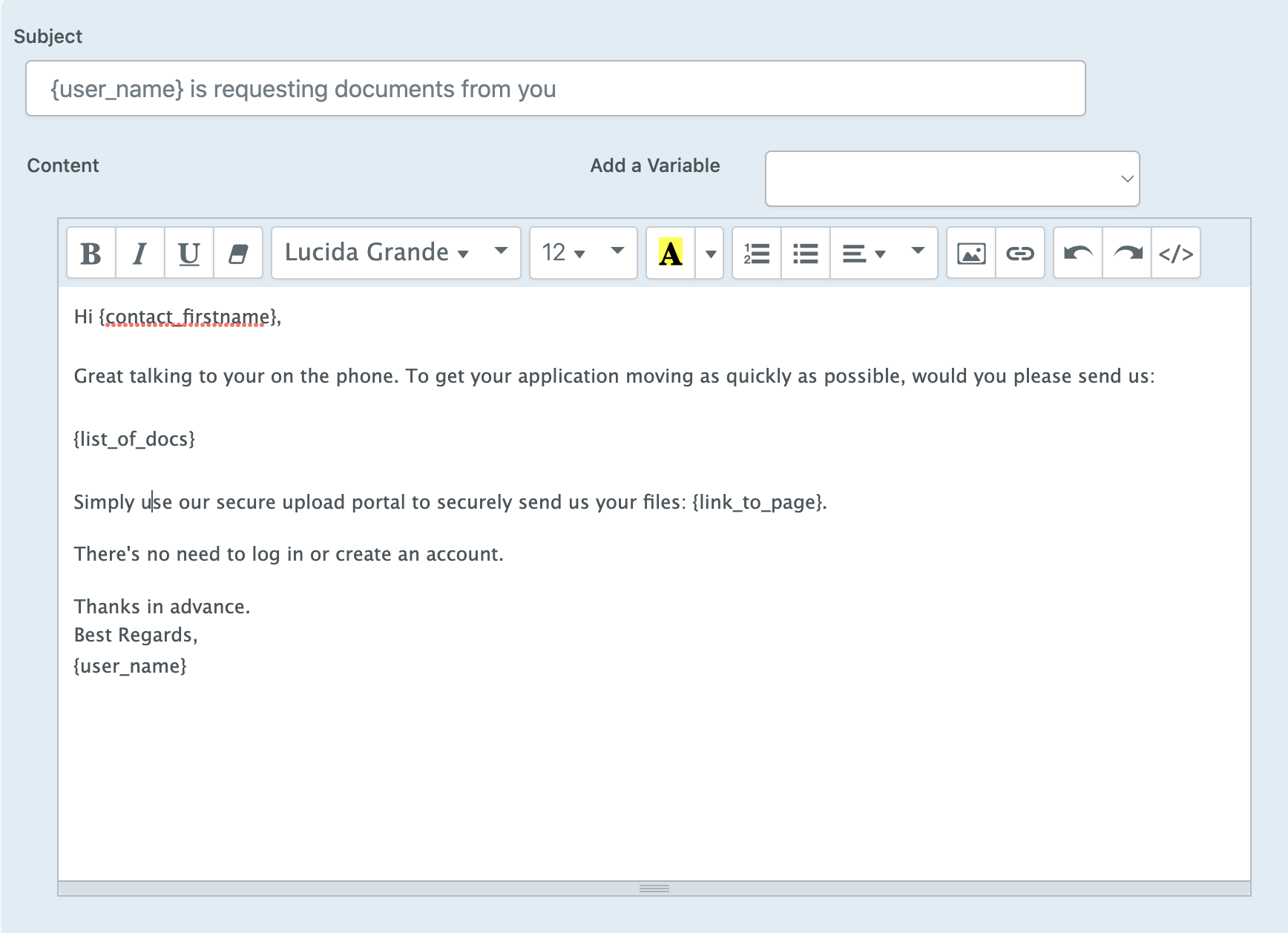 [examples from File Request Pro]
Examples of upload page software
Form builders that integrate with Salesforce.
Form builders are focused on making it easy for you to collect information from clients. Most now let you collect attachments as well, although this is an add-on feature rather than a priority.
Many form builders have good user interfaces for building forms, and a wide feature set. They tend not to focus on automation, which is the main difference from upload page software.
Some form builders have expanded into payment collection, signature collection, surveys and quizzes, and so on.
Examples of form builders.
Document builders that integrate with Salesforce.
Document builders tend to be more complex, feature-rich software that lets you build different types of documents – like contracts, quotes, and reports – as well as forms.
The learning curve for this type of software can be steeper, so you might want to invest in a training package or premium customer support.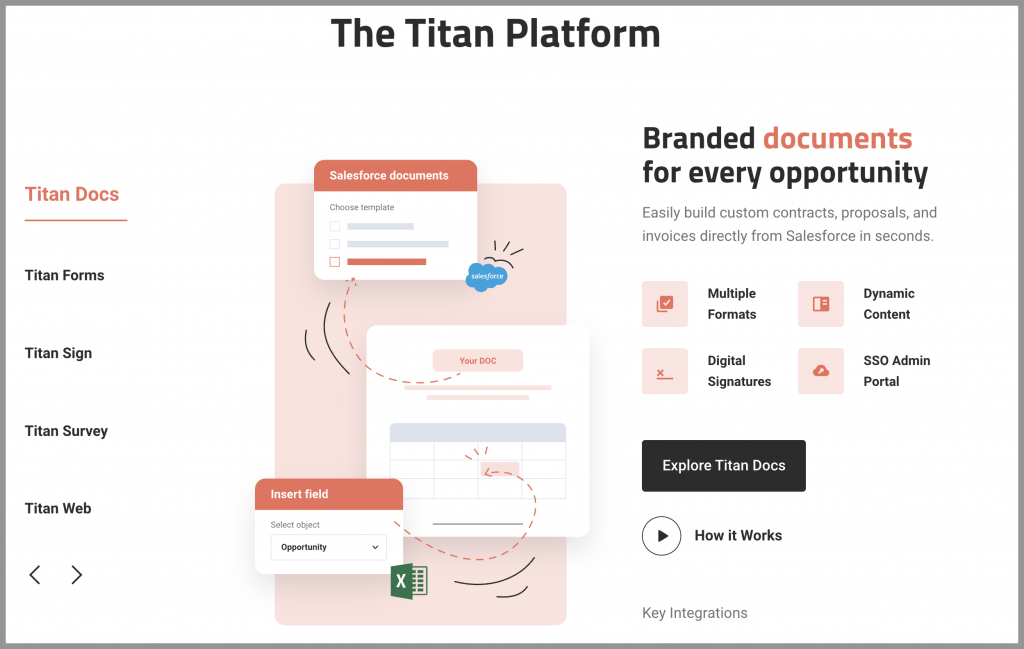 Examples of document builders.
Salesforce Forms – which option is best?
If you want to create a basic form to collect information or customer support requests then the in-house Salesforce features might be fine. They are old-school and involve back and forth with your web administrator. However, they are also included with your Salesforce package so there is no extra cost.
If the thought of involving your web administrator for every form update makes you feel nervous, then you're looking at third-party options that have good user interfaces.
Upload page software is best for collecting attachments, as well as for automating email sequences. Form builders are great for collecting different types of information, sometimes including payment information and signatures.
Document builders are the powerhouses of the form-building world. You have lots of options about what you create with them, but the price point and the learning curve will be higher.
Create upload forms with File Request Pro.
File Request Pro makes it easy for you to create branded, dynamic upload forms to gather information and documents.
Invite leads to follow a call to action or begin the onboarding process. Ask existing customers for extra information and files.
File Request Pro has a one-click Salesforce integration.
Find out more about how you can use File Request Pro and Salesforce.