File upload forms to collect files, videos, and confidential information with ease.
Not just a regular form builder. A business level solution, designed to collect large files and confidential information. A file upload form that integrates directly with Google Drive, SharePoint and Dropbox.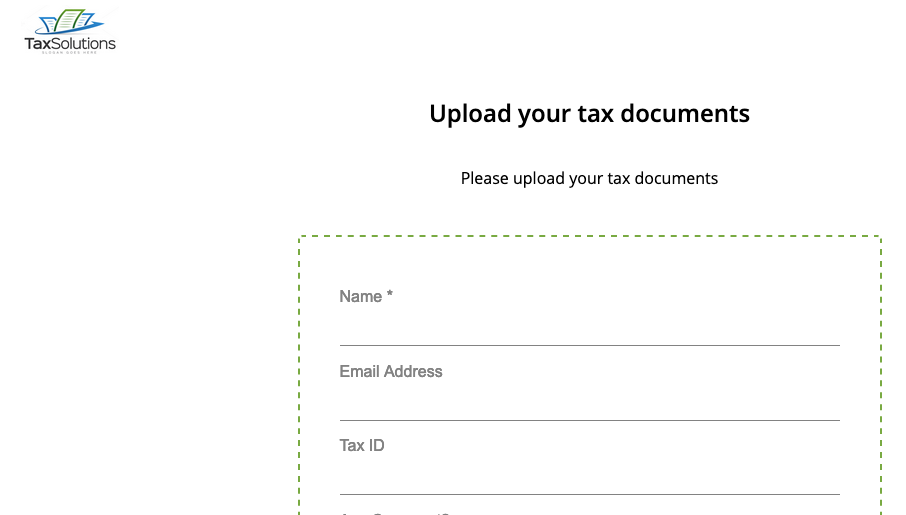 A white-label, professional file request solution.
Presents a professional image to your clients and prospects. Add your logo, customize color themes and choose your preferred language.
Don't have a website to embed your file upload forms? No problem, just share your upload page link with your customers, and they can upload files to your white-label upload page.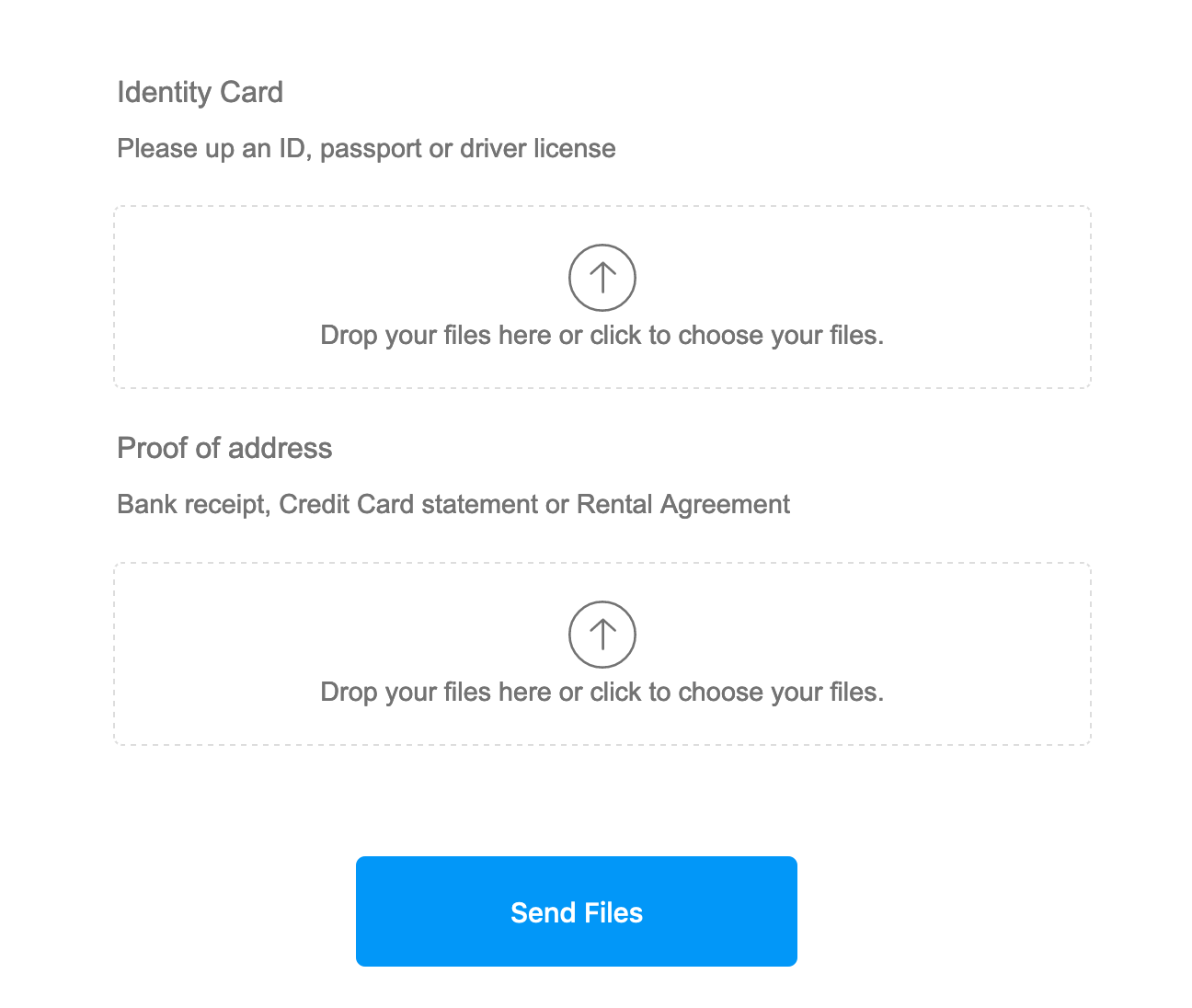 Accept huge files & Export Submissions from anyone
Enable Clients, Customers or partners to send you large files, upload files go directly into Google Drive, Dropbox or SharePoint. You can receive large files in any format, or multiple files at once.
You can also request multiple information from your users and synch back to your CRM or third-party solution or export your submission to CSV, Excel or Google Sheets.
File upload forms for Google Drive, Dropbox and SharePoint
Receive files directly in Google Drive™, Dropbox or OneDrive™. From anyone, no need for your user to have a Google account.
All uploaded files are automatically organized base on your criteria and uploaded to your cloud drive as subfolder.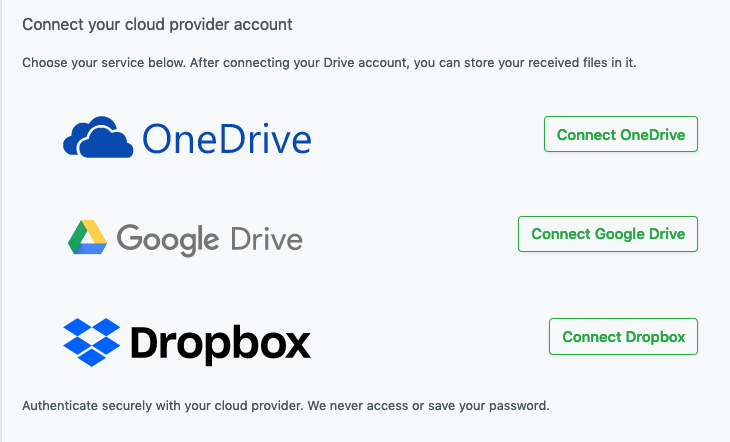 Upload forms for professional users. File upload go straight to Google drive, Dropbox and SharePoint
Offer your customers a premium experience with a secure, white-label and customizable upload page.
✅ Your website visitors can upload any type of file directly from their PC or mobile phone.
✅ Collect multiple uploaded files at a time through a simple drag and drop interface
✅ Create file upload forms for Squarespace, WordPress or other website builders.
✅ Once uploaded, all files will be automatically synched to Google Drive, One Drive, Dropbox or you can download them directly from your File Request Pro Dashboard.
Create your file upload widget for free and try it for 14 days. The easiest way to offer a secure upload service that your clients will love.