Microsoft doesn't currently support a native form builder for OneDrive or SharePoint that lets you easily collect files and information.  Microsoft forms is a versatile form builder that can connect to OneDrive and SharePoint. However, it doesn't permit external users to upload files.
So what are your options to build a customer-facing from for OneDrive and SharePoint?
OneDrive file request feature
With the OneDrive file request feature, you can request files from people external to your organisation. You can't build a form though, and it's a basic feature in terms of user experience. However, it is included with OneDrive.
The OneDrive file request  feature is ideal for requesting single files from people who know your organisation and what you need from them.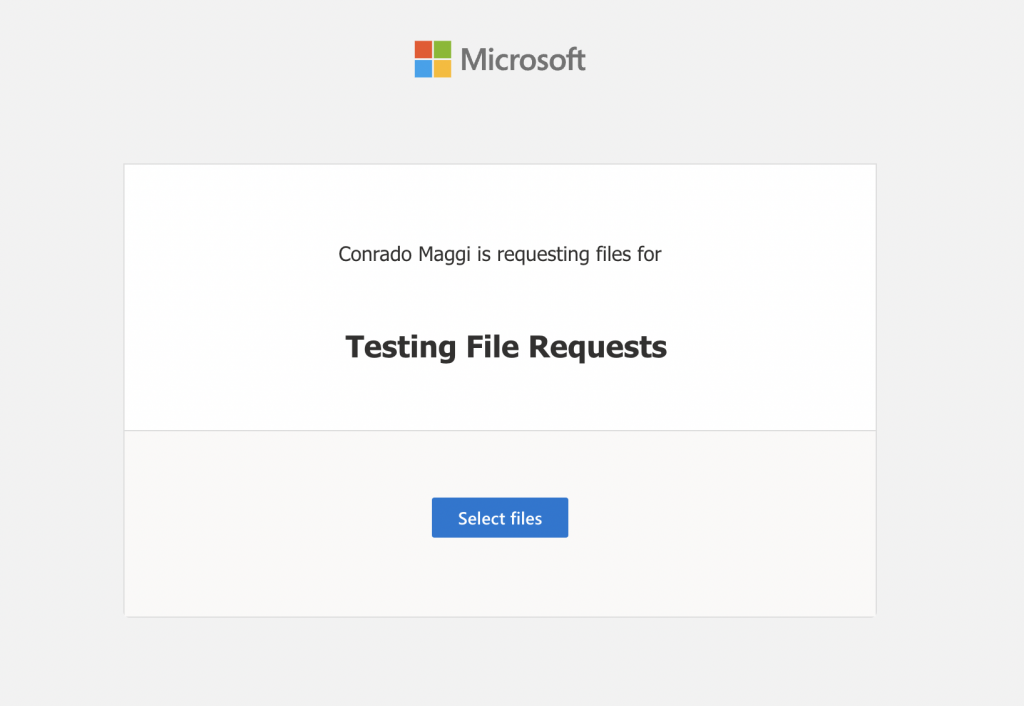 Read more about the OneDrive file request feature.
What is the best way to build a file request form that connects to OneDrive and SharePoint?
You have a number of options if you want to build a form that sends files straight to OneDrive or SharePoint.
1. Use a file upload page or portal that integrates with OneDrive/SharePoint
File upload software offers an efficient and secure way to gather content and files from both internal and external users. Upload software should include a form builder as well as upload functionality.
Create a form like you would with Microsoft Forms. Then use additional functionality like dynamic file organisation and automated email sequences to streamline your file collection process and save time.
What is dynamic file organisation? Files and content from your clients go direct to the correct root folder on your cloud drive, organised into subfolders by whatever form field you choose.
File upload page software includes File Request Pro, FileInvite and Content Snare. This example has been created using File Request Pro: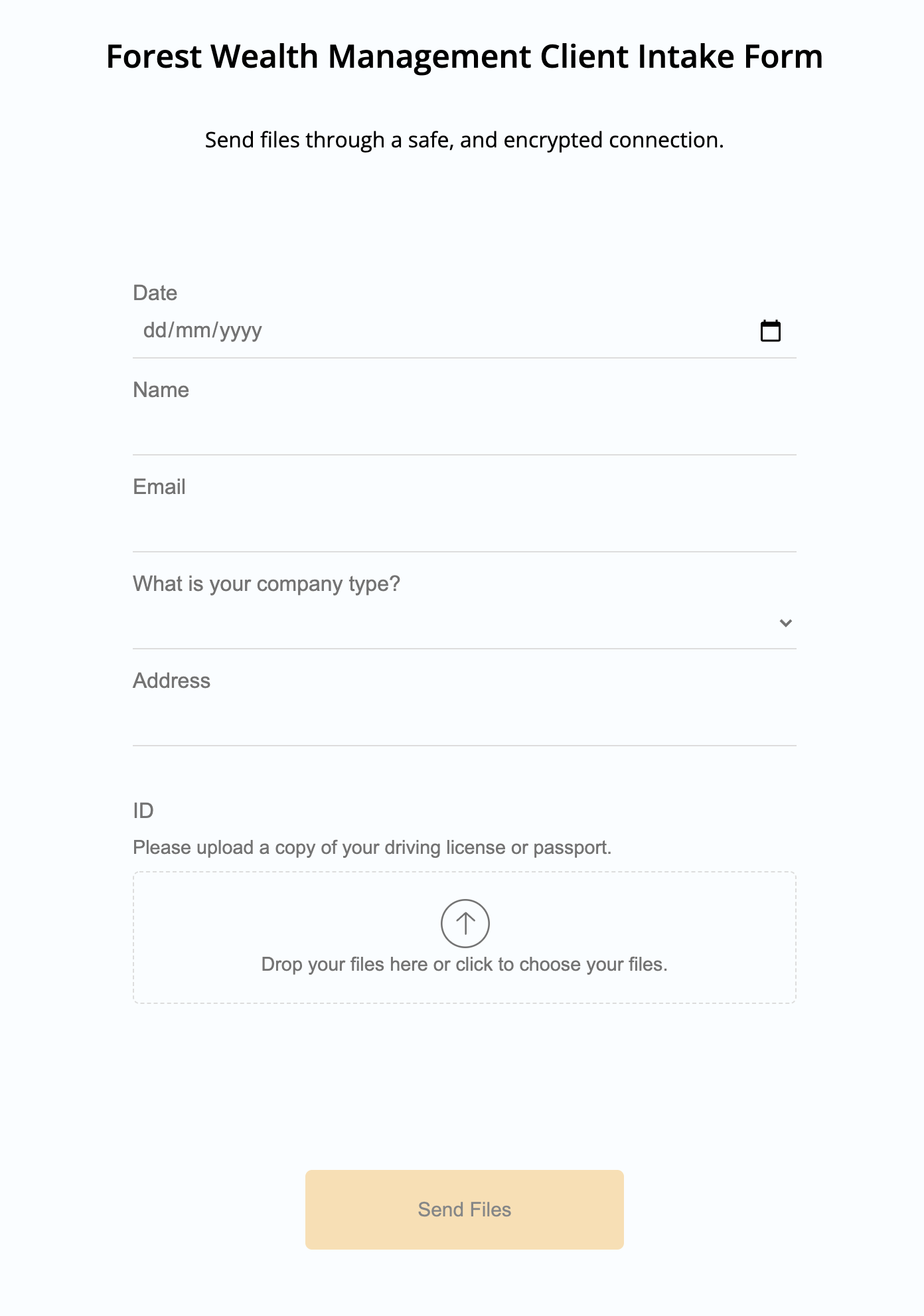 File Request Pro is an easy-to-use file upload page builder suitable for all types of businesses, colleges and non-profits. Upload pages can be branded and embedded on your website, and you can enable automated reminders. You can also collect additional content using a variety of form fields, conditional logic and page layouts. File Request Pro connects natively with OneDrive and SharePoint and supports dynamic file organisation. You can create as many file upload pages as you need.
FileInvite is similar file collection software, with some extra features. You can get e-signatures on contracts and they provide pre-built templates to save set up time. Their focus is on creating a standalone dashboard where you can view content, rather than quickly sending content to your data collection apps. Cloud storage synching is available, but on higher plans. Pricing is on request.
Content Snare is another useful file upload page builder, popular with content marketers and website designers. They also offer pre-built templates, as well as automatic reminders.T he $69/month plan gets you 100GB storage. Their focus is on creating a dashboard where you can view all content, including a Kanban-style board where you can see your workflows.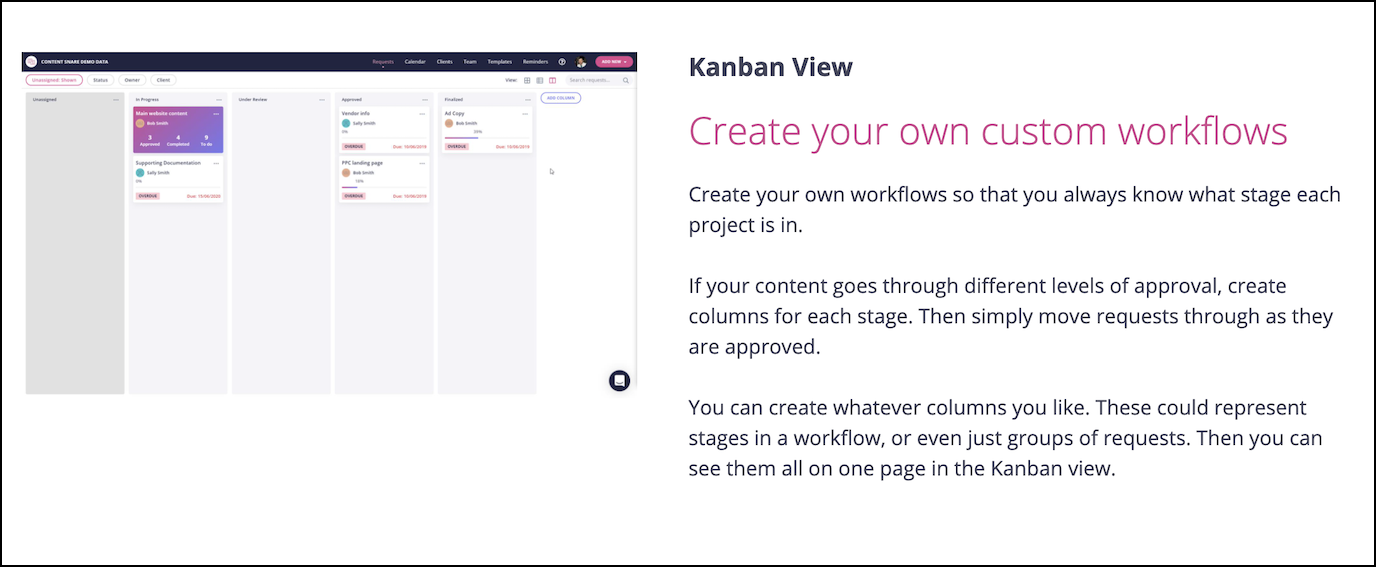 Pros and Cons of file upload page software
File upload page software specialises in helping you get files and data from clients. You should find it easier to gather and organise these files than with form builders like Microsoft Forms. Most of these products have useful features such as automatic reminders and generous file/folder and bandwidth limits.
Some options also make it easy for you to organise your files and content in your Microsoft cloud drives and embed an upload form on your website on your own subdomain.
A native Microsoft integration will make your life easier
The main disadvantages of file upload page software as a replacement for form builders is that they don't have a free option.
If your main focus is on cheaply getting as many responses to a survey as possible, then file upload pages/portals aren't your best choice. However, if you are a Microsoft-using business or non-profit that wants a secure and efficient way to gather and organise content, then give this type of product a try. Most have free trials.
2. Use a competing form builder that allows external file uploads
Microsoft Forms is a simple lightweight app that lets you easily create surveys, quizzes, and polls. It allows you to create attractive forms that will store your entries in excel spreadsheets, which can be sent to other Microsoft products like OneDrive and SharePoint.
Although competitors won't connect so well with other Microsoft products, they do have the advantage of actually allowing uploads from external users. They also have a similar focus: allowing you to easily create forms, surveys and polls.
Competing products include SurveyMonkey, Typeform, and GoogleForms.
SurveyMonkey is a powerful form builder with an extensive feature set. It offers everything from a very basic free plan to enterprise options with a wide-ranging feature set. To allow file uploads you need to pay a minimum of £32 a month for a personal plan or £25/user/month for a business plan. You can't white label your surveys unless you pay £75/user/month.
Typeform is a versatile form builder that allows you to create engaging forms with pictures and videos as well as text. Its logic jumps also mean you can easily customise surveys. For 29 USD/month you can allow external uploads of files that are less than 10 MB, with a 1GB storage limit. To get a 4GB storage limit you'll need to pay 99 USD – but the 10MB limit per file remains.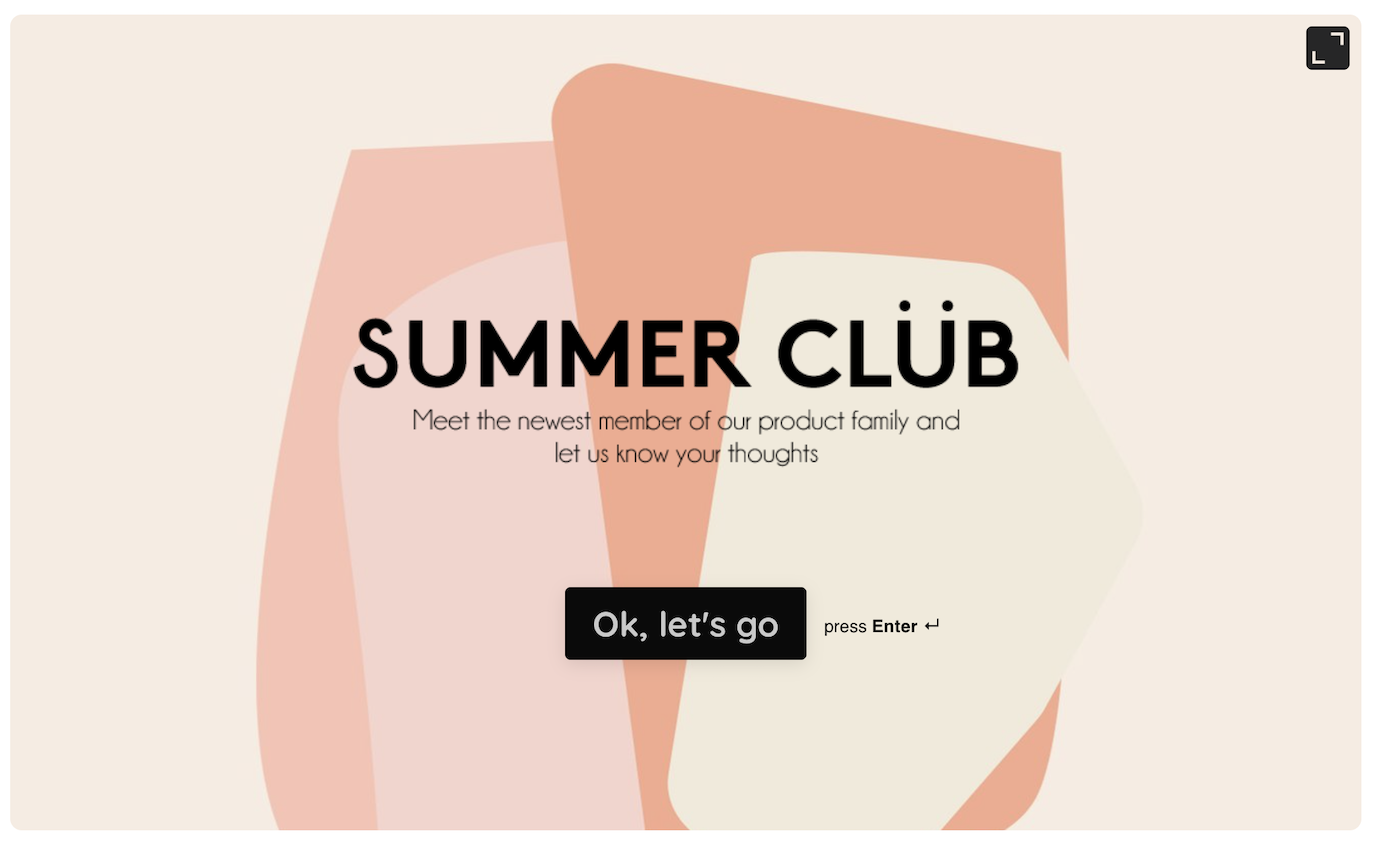 Typeform make their surveys look informal and inviting
GoogleForms has a file upload option that lets you collect data in Google Sheets. It is free with your Google account, so is cost-effective. However, there are a few major issues: only people already logged into their Google accounts can upload content. So you can't get external files from everyone. You also can't embed Google Forms with upload functionality on your website.
Pros and Cons of competing form builders with upload functionality
The main advantage of choosing a competing form builder is that you can get people to upload files. In the case of SurveyMonkey and Typeform you can allow anyone to upload files: GoogleForms is restricted to Google users only. You also still get access to specialist form builder software, to create whatever forms you need.
The main disadvantages are that form builders focus on building forms. Being able to upload files is an 'add on' and usually feels like it. You'll come across a number of problems, including:
Limits on file size and storage (10 MB limit for TypeForm, for example)
Limits on uploading files rather than folders (SurveyMonkey, Typeform and GoogleForms permits files only)
Restrictions on whether you can embed a form in your website (no, with GoogleForms)
Problems identifying uploaded files (with GoogleForms, the names of files must be different from one another or else they will override existing files with the same name)
Awkward processing of uploaded files (with SurveyMonkey, files aren't included when you export your survey data)
No native integration with Microsoft cloud storage products like SharePoint and OneDrive

This is one example of the limitations of using SurveyMonkey for collecting files
If your priority is building forms, and you just need a few files uploaded, then competing form builders are a good choice. However, if collecting files from external users is a significant aspect of what you want to do, then you'll be best looking at upload pages/portals as well. This way you can streamline both content gathering and content organisation, saving yourself a considerable amount of time and hassle.
3. Use document management software (DMS)
There is an overlap between file upload page software and document management software. Most file upload pages do a lot more than 'just' let you create an upload page. Most are really web portals, although this implies the need for a sign-up process for clients, which is usually not the case.
Document management software generally though have a much larger feature-set, and are aimed at bigger companies who need to collect, organise, collaborate and find a substantial amount of documents. Examples include Templafy and DocuWare.
If you're just looking for a way to upload files to SharePoint or OneDrive you're probably not going to need DMS. If you need additional functionality, they are a good choice.
Uploading files from people outside your organisation using OneDrive/SharePoint and File Request Pro
If you're already a Microsoft user, then it's annoying to have to choose a Microsoft Forms competitor just to get files from your clients, suppliers and volunteers.
File uploader software like File Request Pro natively connects to Microsoft products like OneDrive and SharePoint. So you can gather the content you need within your existing Microsoft setup.
Sound promising? See File Request Pro pricing or try the 14 day free trial.