Microsoft OneDrive file requests are a popular feature that provides you with a simple way to collect audio, video, presentations, and documents from anyone within your organization or external to it. It is an ideal way to securely collect large files without having to use file-sharing software.
Here are some commonly asked questions about the OneDrive file request feature, with answers.
Requesting files from external users to OneDrive
Microsoft's file request feature for OneDrive is basic, but straightforward.
People you request files from can't see the content of the folder, edit, delete, or download files, or see who else has uploaded files.  They can only upload their own files.
How to create a OneDrive file request
1. Choose the folder you want to upload files to and select 'request files'.
2. Describe what files you are requesting
Use a descriptive name so external users know what you are requesting, for example, 'Full-length video of T. White's conference speech, October 2022'.
3. Send a link to people or enter their emails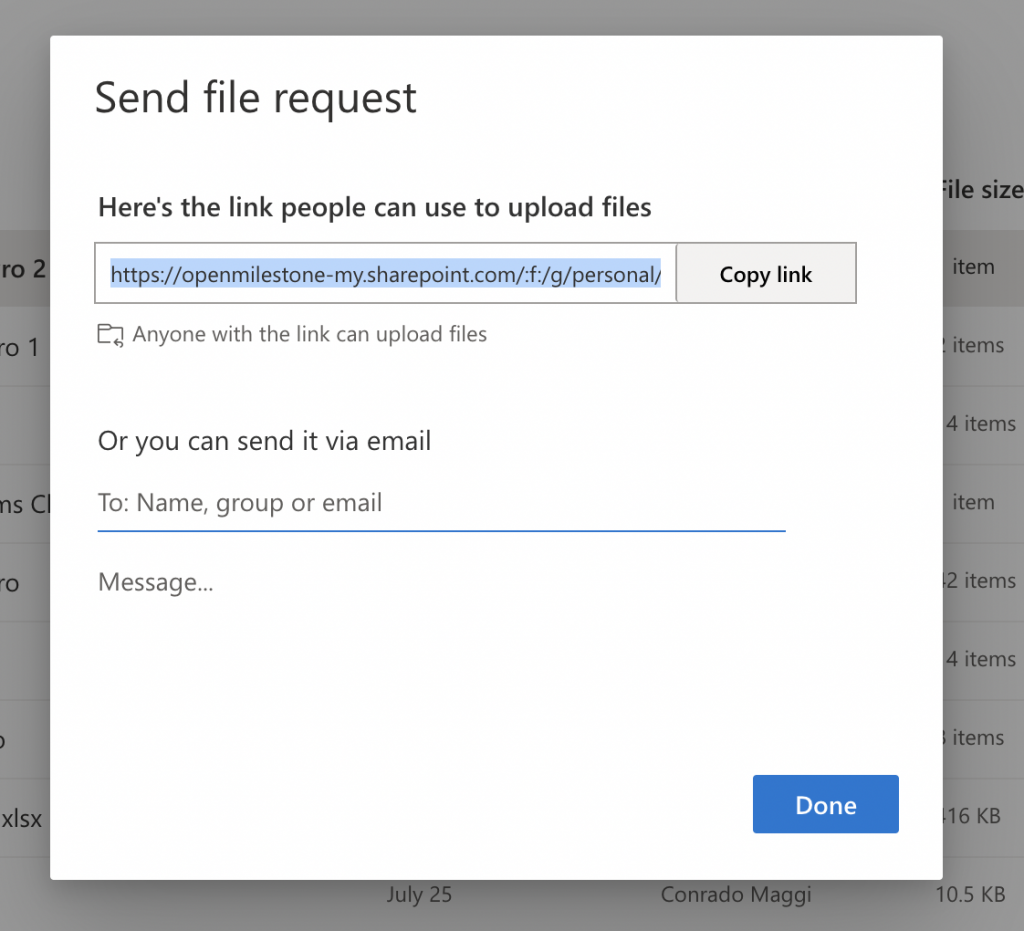 If you enter people's emails, you can add an extra note to clarify what information you need and when. This information is aded to the automated email.
The recipient will receive a file request: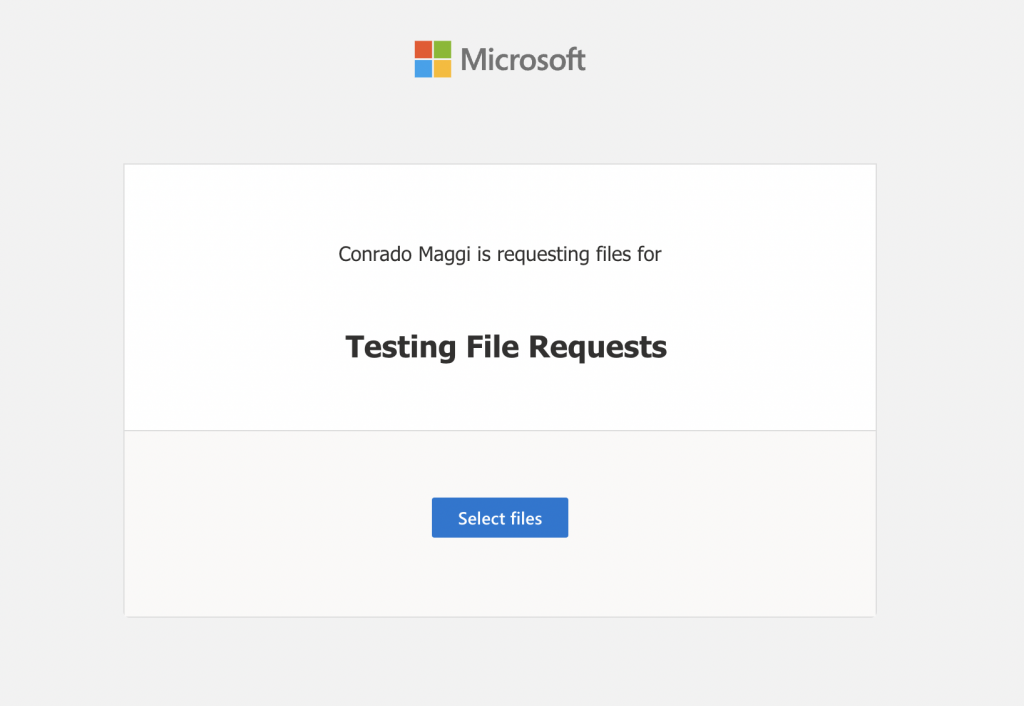 4. You'll receive a notification email whenever someone uploads files to your file request folder
For more information see Microsoft's help documentation.
OneDrive File Requests (Your questions answered)
1. Who can use the OneDrive file request feature?
You need a OneDrive for work or school accounts.  You can't use the file request feature if you have Office 365 Government, Office 365 operated by 21Vianet, OneDrive for home, or Office 365 Germany.
2. How do you use the OneDrive request files feature?
Here is Microsoft's step-by-step description of how to use the file request feature.
A few tips: you need to make sure that the 'enable Anyone links in OneDrive' is enabled otherwise you'll get an error message. You also need to create a folder in OneDrive before you request a file, rather than using an existing folder.
No. Microsoft briefly launched a file request feature for SharePoint in 2020 but pulled it soon afterward. If you want to use SharePoint for requesting files you need to either use a complex workaround using Power Ignite and permissions or use file collection software that natively integrates with SharePoint.
4. Is OneDrive file request secure?
You are keeping files out of your inbox (which isn't very secure). You're also automatically sending them to your cloud storage, which means a less human error in terms of moving files around and potentially losing them.
Recipients of file requests also can't view or edit other documents in your upload folder.
You do need to enable the 'Anyone link' at a tenant level. This can lead to security issues, of which Microsoft is aware: "When you allow anonymous users to upload files, you're at an increased risk of someone uploading a malicious file."
For more advice on security, see their article on Best practices for sharing files and folders with unauthenticated users.
4. What is the recipients' experience with a OneDrive file request?
Recipients see a basic Microsoft-branded message asking them to upload files.

If they are not signed in to a Microsoft account, the recipient will be asked to add their first and last name. This information is prefixed to their files to help you identify them. Recipients get a success message when they have successfully uploaded files.
5. Can you collect extra text information with the uploaded files?
No. OneDrive file request is a useful feature, but a basic one. You don't have form-building functionality. You can add a short message asking recipients to email you extra information, but they might forget once they have uploaded files.
Microsoft Forms doesn't currently let you collect files from anyone outside your organization. This is unpopular with many Microsoft users, but there haven't been any changes announced as of early 2022.
If you need to collect extra information, you'll need to use file upload software that natively integrates with Microsoft OneDrive (see the example below, created using file upload software File Request Pro).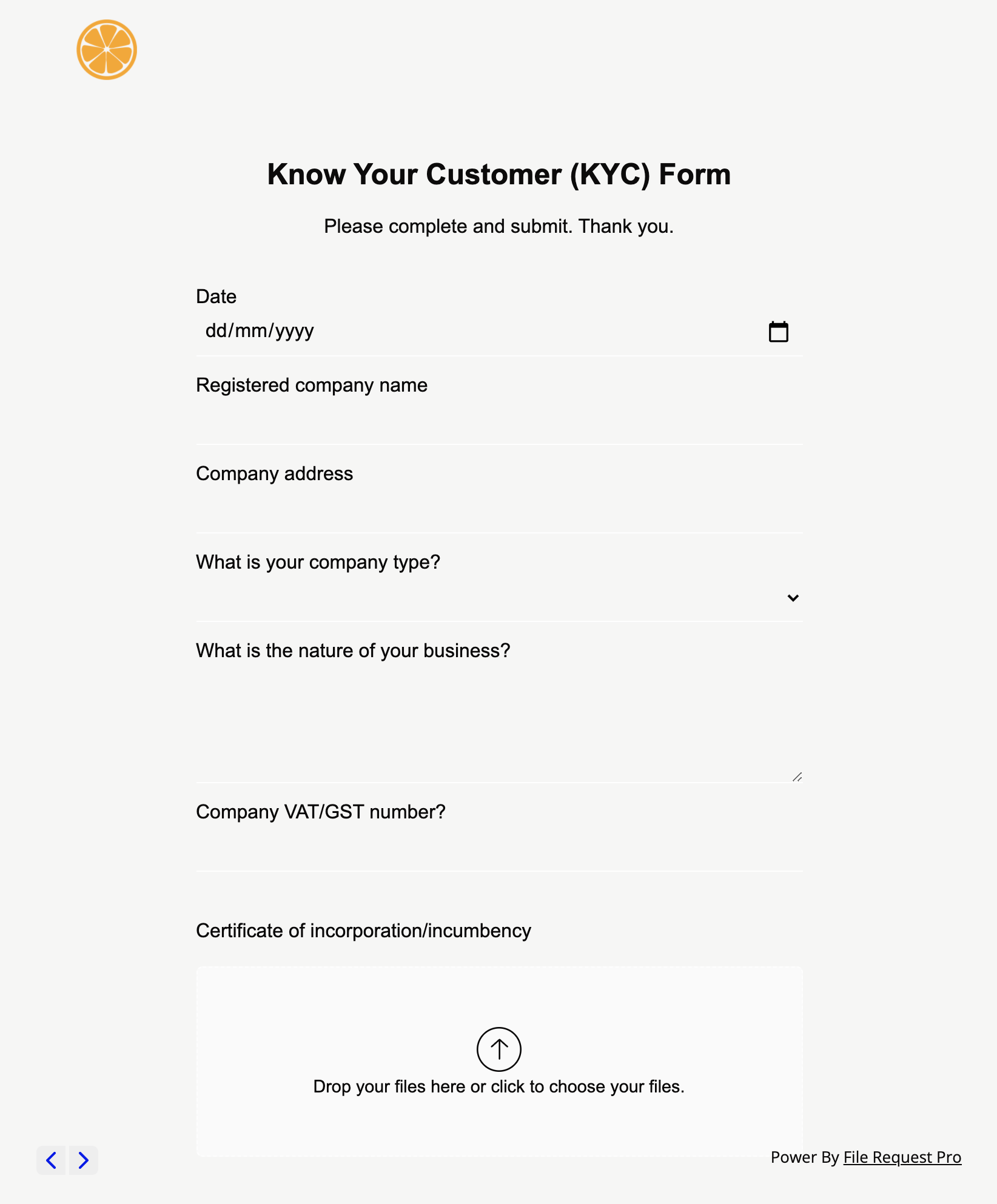 6. Can you customize or white-label file requests?
You can't customize or white-label the file request link. File request forms are designed by Microsoft, using their branding. This does mean the file request process can seem a little disconnected for your recipient because the style of the file request will be different from your company's in-house style.
You also can't add extra form and content fields to ask for relevant information like emails, telephone numbers, dates, dropdown questions, checkbox questions, and so on.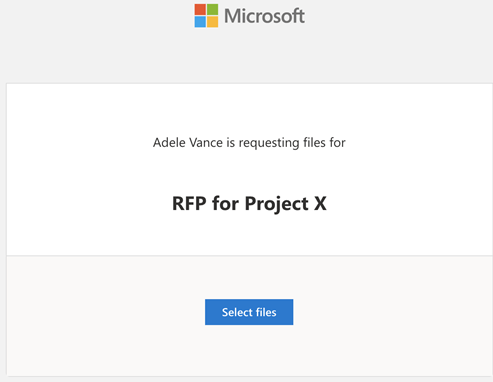 In contrast, specialised file upload page software allows you to create a file request like this: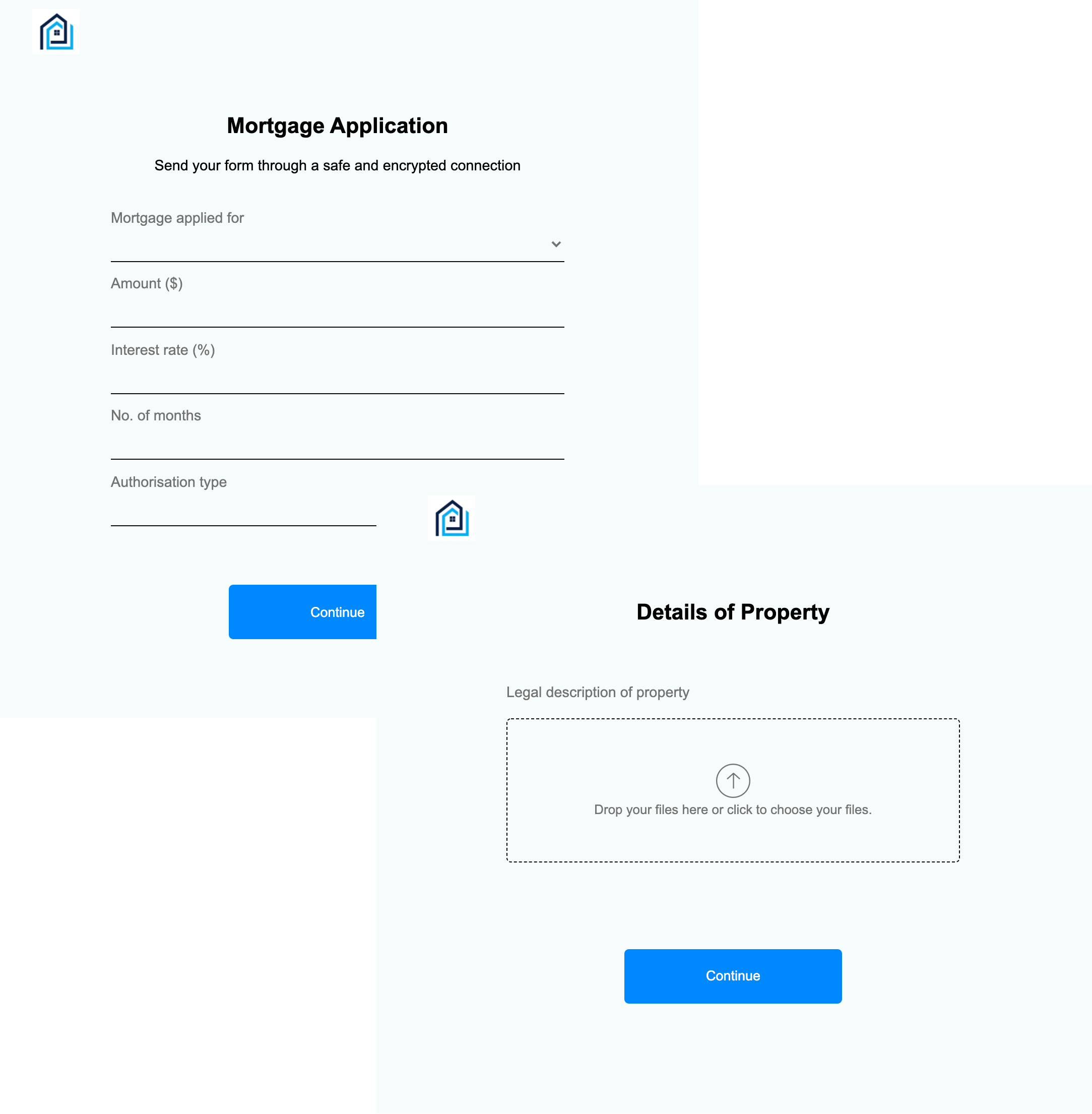 This upload page was created using upload page software File Request Pro.
7. Can you automate client file requests and reminder emails?
No, you need to send file requests and reminder emails manually. Microsoft will display a success message, but you can't direct recipients to a thank you page.
If you are getting fed up sending emails, then look at file upload software that automates the process for you. You could use email automation software, but it will be challenging to make the emails 'smart' – so that they only ask clients for missing files.
8. What are the alternatives to OneDrive file requests?
OneDrive file request is pretty good if you are already using OneDrive and want to receive files from people within your company or external to it.
However, you might come up against these problems if collecting files is central to your business:
Do you need a professional file request experience that is customizable and fits with your company branding?
Do you need automated email sequences that save you time chasing clients for files?
Do you need form-building functionality so you can easily request extra information from clients, as well as documents?
If you answer 'yes' to any of these questions, then look at file upload software or client portals.
File Request Pro – collect and organize files and information from anyone, direct to your OneDrive account.
File Request Pro is specialist file upload software. This means it is part form builder, part upload software, and part automation tool.
Use OneDrive for file storage and File Request Pro for professionally requesting, collecting, and organizing client files and information.
White-label and customize file request forms.
Create one-page or multi-page forms to request any type of extra information.
Use conditional logic to only show clients questions or requests relevant to them.
Dynamic file organization based on whatever factor you choose (name, email, ID, etc).
Automated email and thank you reminder sequences.
Send file requests to anyone, on any device, with no sign-up required.
Native integration with Microsoft OneDrive and SharePoint.
See how you can use File Request Pro and Microsoft OneDrive.