Microsoft Forms customers have been requesting the ability to allow uploads from external users since 2017. However, there's no sign at the moment of this feature being added to Microsoft Form's development pipeline. This is why we created File Request Pro.
Use cloud drives for what they are great at – file storing and synching across devices – and File Request Pro for professionally collecting and organising files and content in Microsoft OneDrive or SharePoint.
Collect files from anyone in Microsoft OneDrive or SharePoint
If collecting and organising files in your Microsoft cloud storage products is important to your work, then we'd love you to consider using File Request Pro.
File Request Pro is part form builder, part file upload software and part automation tool.
We designed it to make it as easy as possible for you to receive and organise files and folders, while streamlining your workflow. No one wants to be chasing people for content, manually organising files, or searching for misplaced ones. With File Request Pro you don't need to.
How File Request Pro integrates with Microsoft cloud drives
File Request Pro provides you with an easy and secure way for anyone to send you files, without them needing to login or sign up to yet another service. Simply send them a customised upload page. They drag and drop files or folders onto the page and answer any questions, if you add extra form fields.
Those files and extra content are then sent directly to Microsoft OneDrive or SharePoint folders, organised by any value you choose.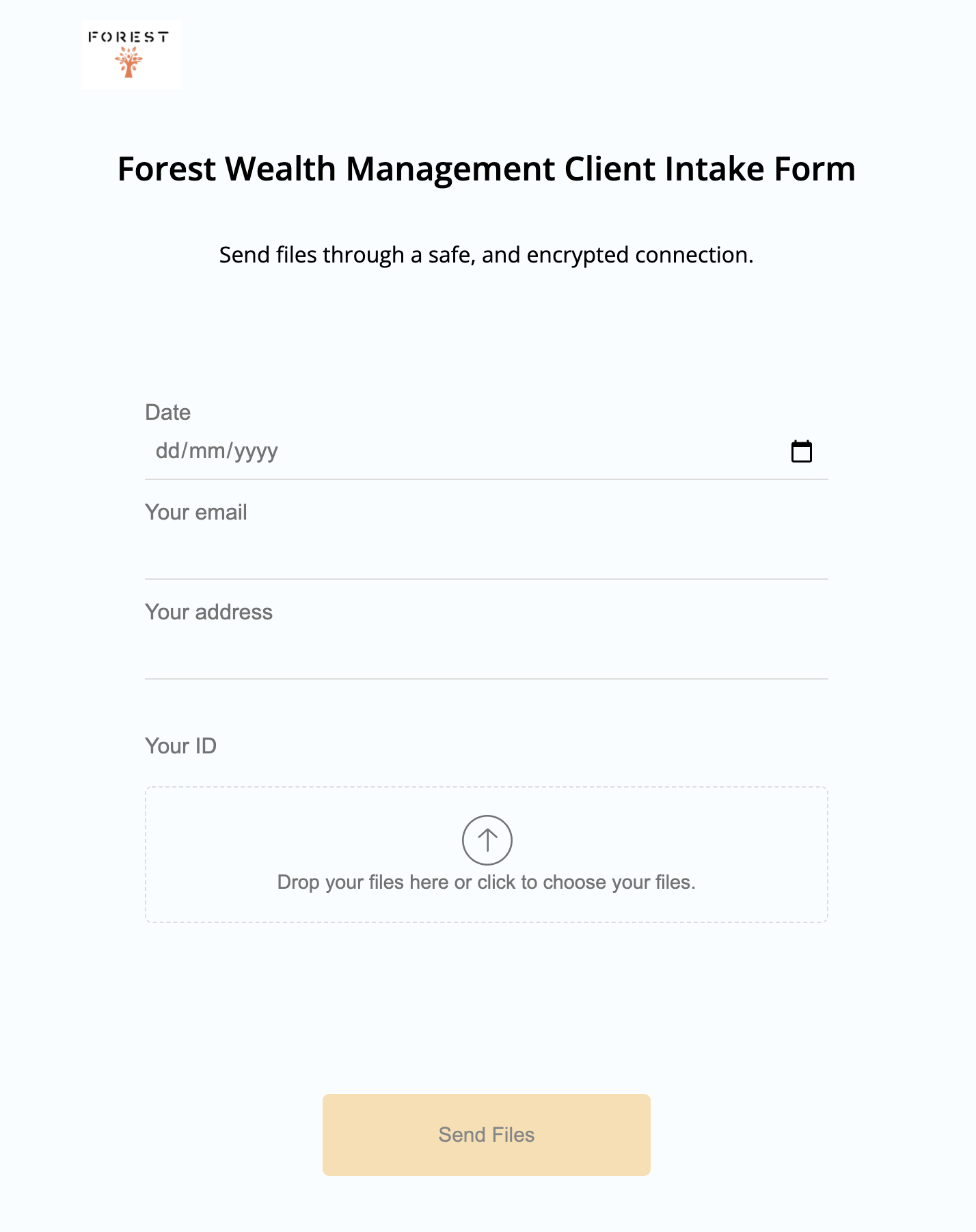 Easily receive large files and folders in your Microsoft cloud drives
File Request Pro is really easy to use. Sign up for a free 14 day trial, then connect File Request Pro to your Microsoft account with one click.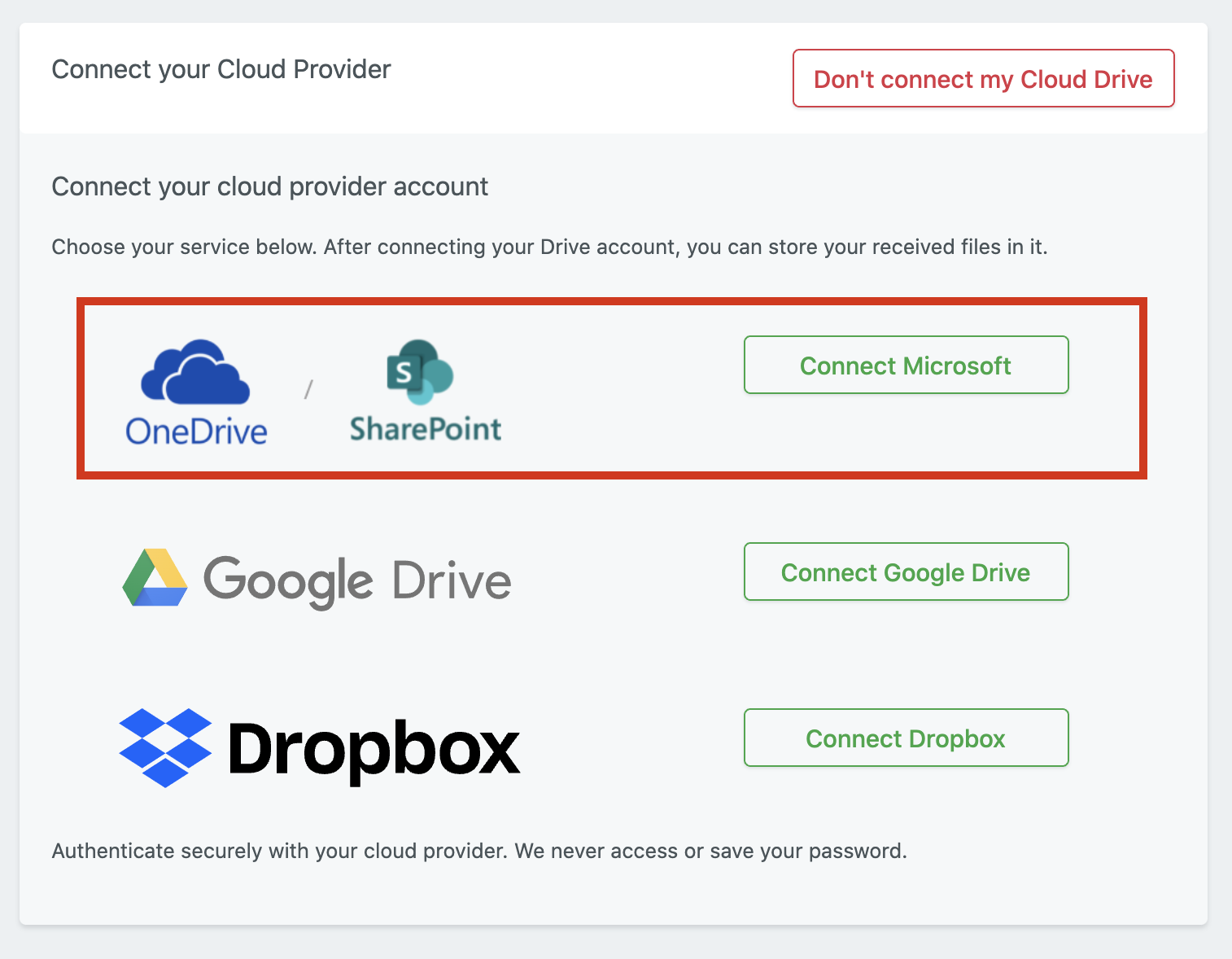 Select 'Add new page' and you'll see various customisation options, allowing you to change the look, feel and copy of an upload page. Add your company branding, and customise the page so it appeals to your specific clients. These options allow you to build a form that is fully customised rather than just has a 'theme'.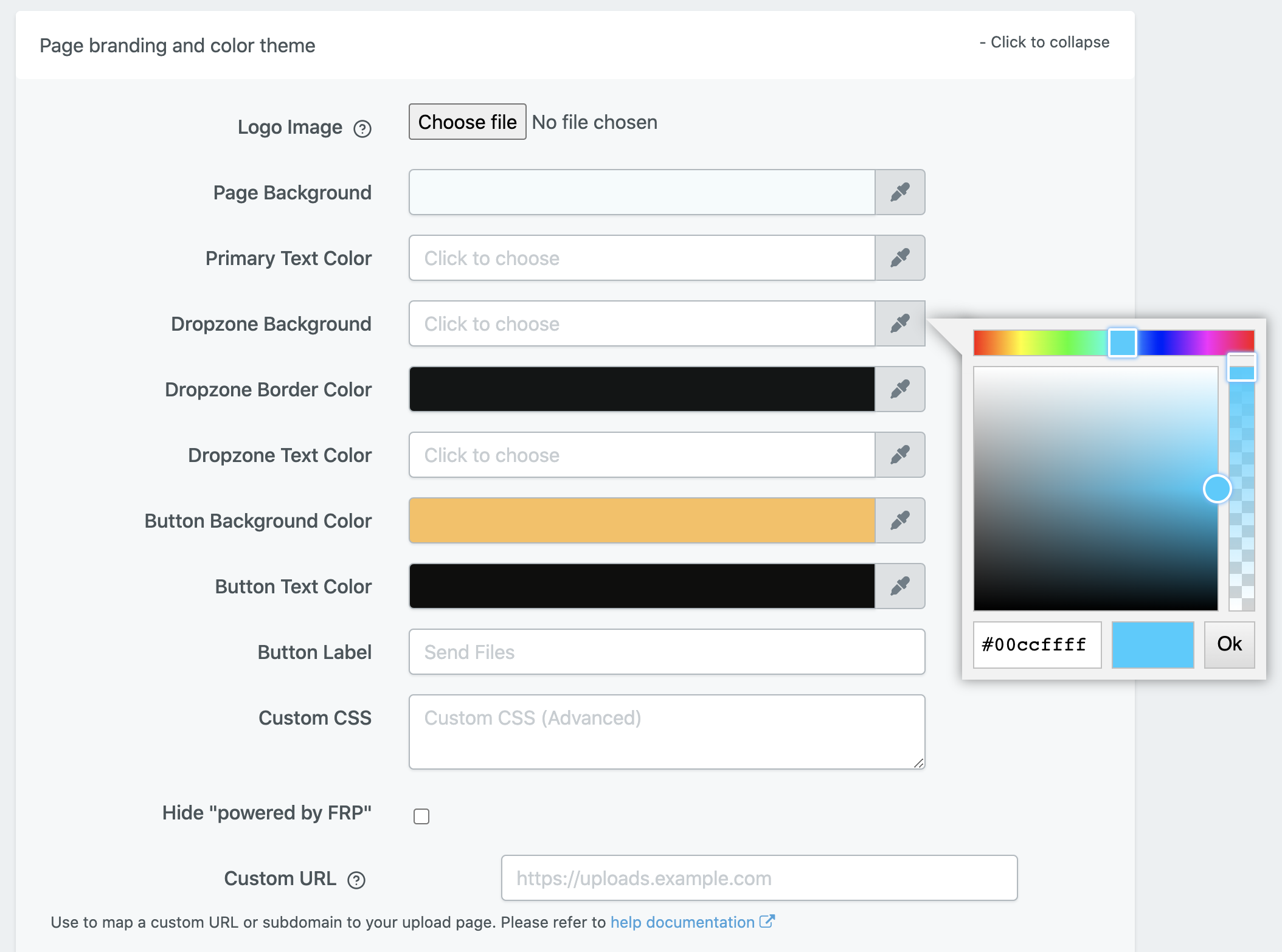 File upload software, form builder and automation tool
With File Request Pro you can add a range of form fields, as well as conditional logic, to your upload pages. So as well as requesting files or folders, you can collect any additional content you need.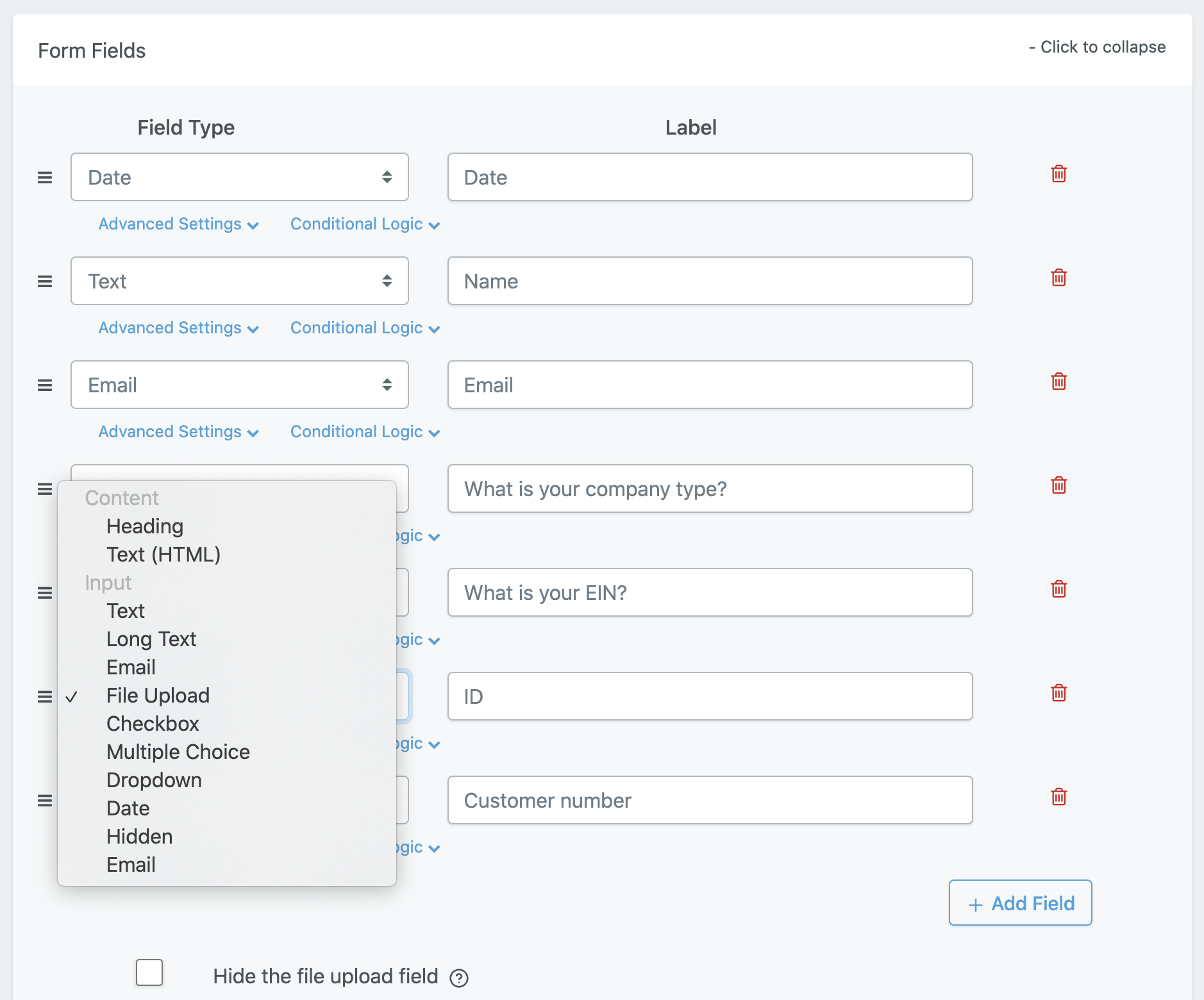 Files and content are sent automatically to a folder of your choice in Microsoft OneDrive or SharePoint using whatever value you choose (read more about dynamic file organisation).
You can also automate an email reminder sequence, as well as file requests and thank you emails.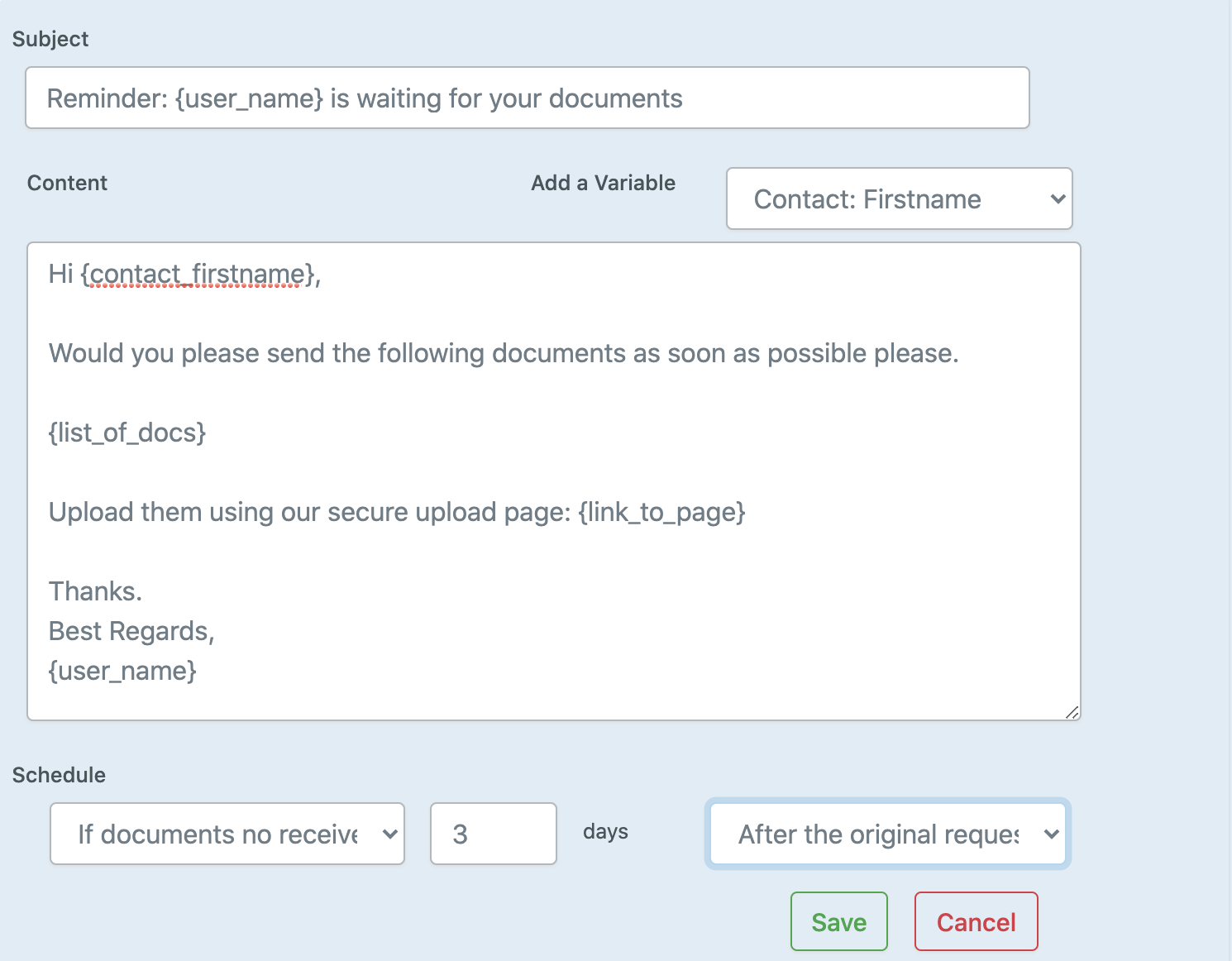 Keep confidential client files secure
Our at rest and in transit encryption ensures that messaging, data and file transfers are secured to the latest global standards.
All our user data is encrypted at rest using AES 256-bit encryption algorithm. Our service is built on cloud service providers like Amazon Web Services (AWS) and Linode, with robust security mechanisms.
For detailed information about our security best practices read our security commitments.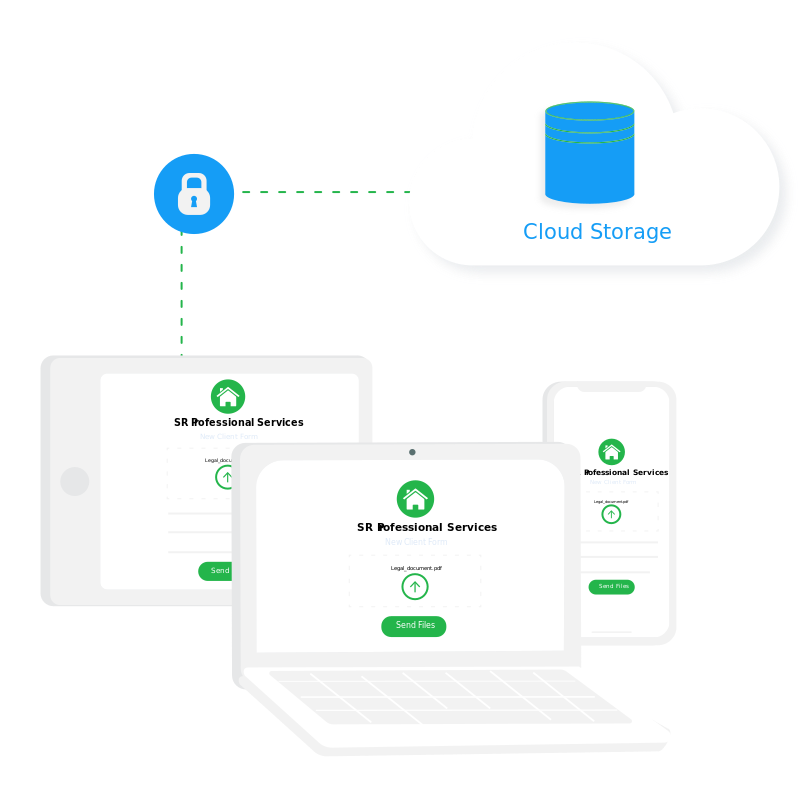 Interested in using File Request Pro with Microsoft OneDrive or SharePoint?
 File Request Pro makes it easy for you to allow uploads from anyone, anywhere, direct to your Microsoft cloud drives. Accept any type of content and files, create as many upload pages as you need, and have multiple admin users so your entire team can be involved. File Request Pro has a 14 day free trial.
Find out more about File Request Pro.