Squarespace includes a web forms tool called 'Form Blocks.' This built-in tool lets you create forms within your admin panel. It doesn't currently offer you the ability to upload files from customers via a form.
There are some workarounds or scripts you could add to your site to allow a customer to attach files to your Squarespace form. However, these have their limitations, even if you are a tech-savvy user.
An easier option is to use upload page software like File Request Pro, which integrates with Squarespace. You can quickly embed a file upload form into your site to allow customers to upload files, CVs, job applications, or any other file you may need.
To use Form Blocks to add any kind of upload functionality to your SquareSpace website you need a business, commerce or legacy personal plan. 
File Request Pro and Squarespace
File Request Pro is specialist upload page software that makes it as easy as possible for you to collect content and files from your customers. It is part form builder, part upload software and part automation tool. 
Form builder: Use File Request Pro to create modern, branded online forms with different form fields. Apply conditional logic so customers only see questions relevant to them. Use multi-page forms to improve your response rate.
Upload software: Easily collect files using software specifically built for this purpose, with bank-level security. Request multiple large files or folders. Apply constraints if you need them.
Automation tool:  All uploaded files go straight into a folder on OneDrive, SharePoint, Google Drive or Dropbox, dynamically organised by whatever value you choose. You can automate file request, reminder and thank you emails, as well as reusing upload page templates to streamline the file collection process and save time. 
Adding a branded upload form to Squarespace
To add a branded upload form you'll need to paste your File Request Pro embed code into the SquareSpace code block. It should only take a minute. 
Step 1 – Create an Upload Page with File Request Pro
Create a branded upload page with File Request Pro, using our 14 day free trial (no credit card required).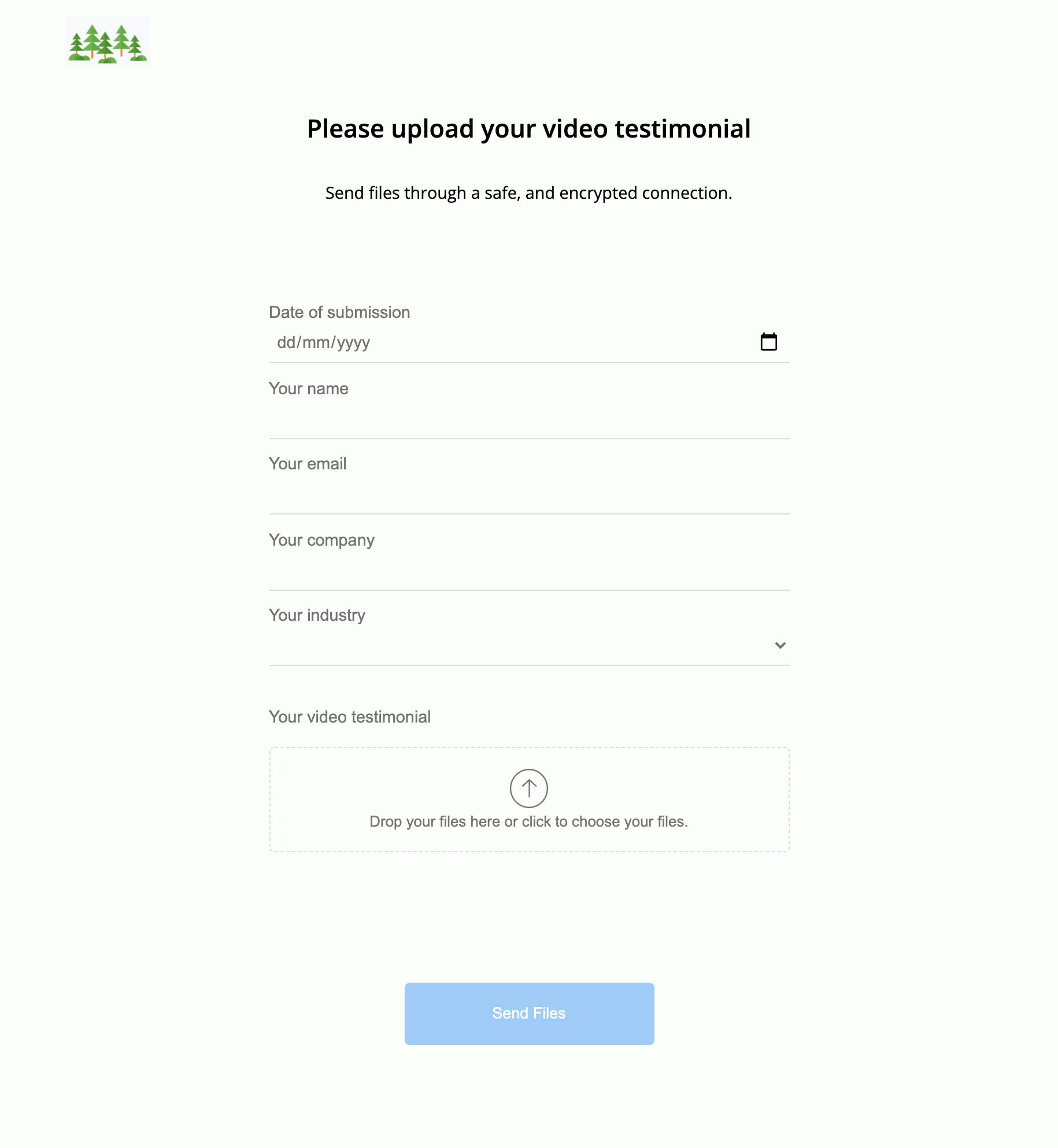 Step 2 – Copy Your Upload Page Embed Code
Go to settings for the upload page you want to use. Click the 'Copy Embed Code' link and copy the code.
Step 3 – Add Upload Form Code to Your Squarespace Site
On your Squarespace site, go to the page where you want the upload page to appear. Click an insert point (+) and select 'Code' from the menu. 
Paste the File Request Pro code into the code box. Click apply.
Your new upload form will be ready to use.
Easily create an upload widget for your Squarespace site and receive files directly in your Google Drive, Dropbox, OneDrive, SharePoint, or email account.
14 Days trial. No credit card required