A digital client intake form is a simple way for you to gather useful information about clients, to ensure you have a practical overview of what your clients need, what their pain points are, and whether your service is suitable for them. Done well, they should streamline your workflow and reduce the amount of non-billable hours you spend onboard your clients.
Interested in learning what client intake forms are and whether you should embed one on your website or send it privately to clients? Read our article on How to create a client intake form (with a high response rate).
Checklist for companies creating a new client intake form
✔ Contact and company information
Client intake forms are a quick and easy way to make sure you have all pertinent client and company information in one place.
You can use free-form text boxes to collect basic information from clients: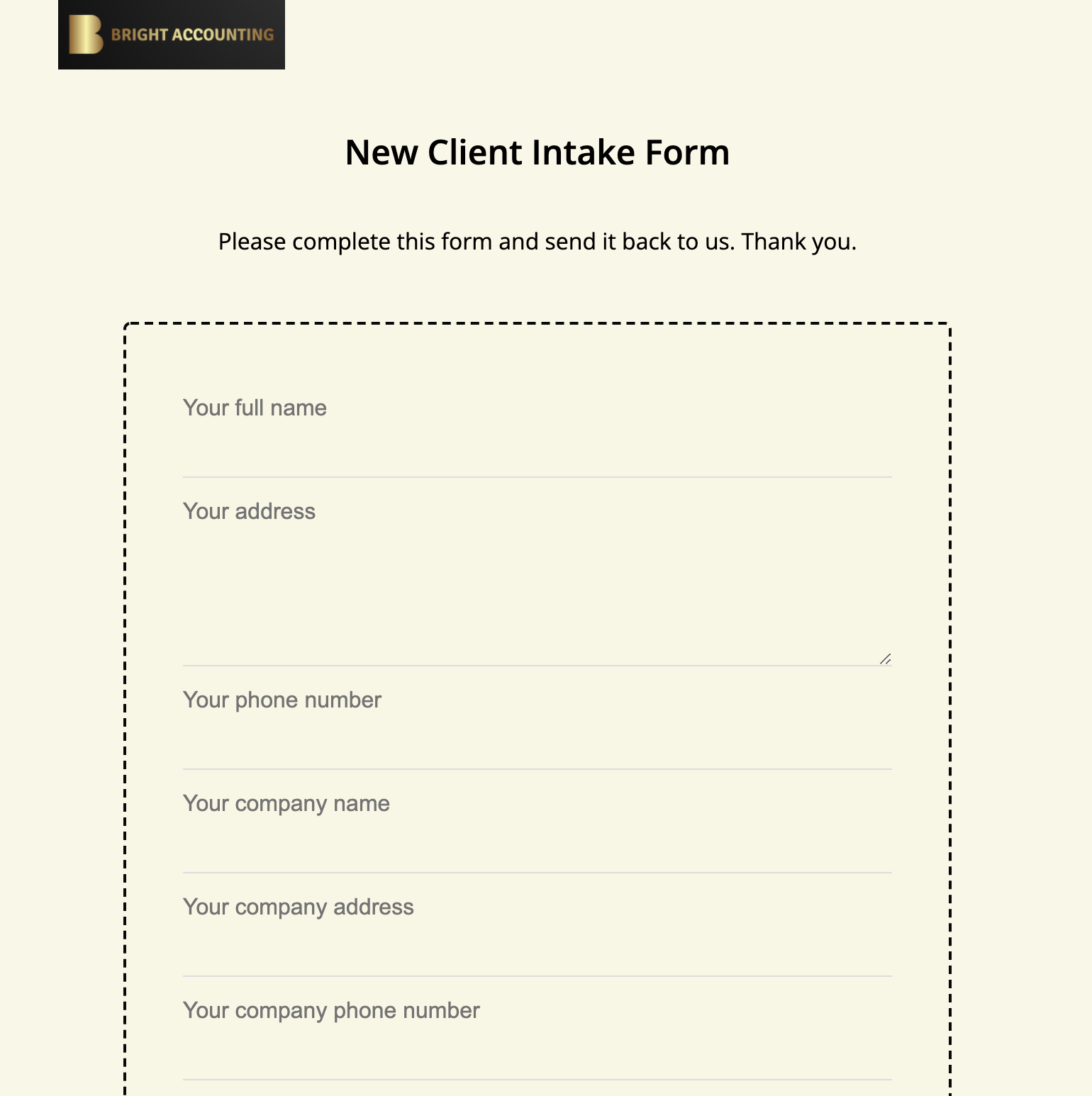 If you need the information to be formatted in a specific way, add placeholder information.

In some cases, using other form fields like dropdown menus will encourage clients to choose an option that makes sense to you.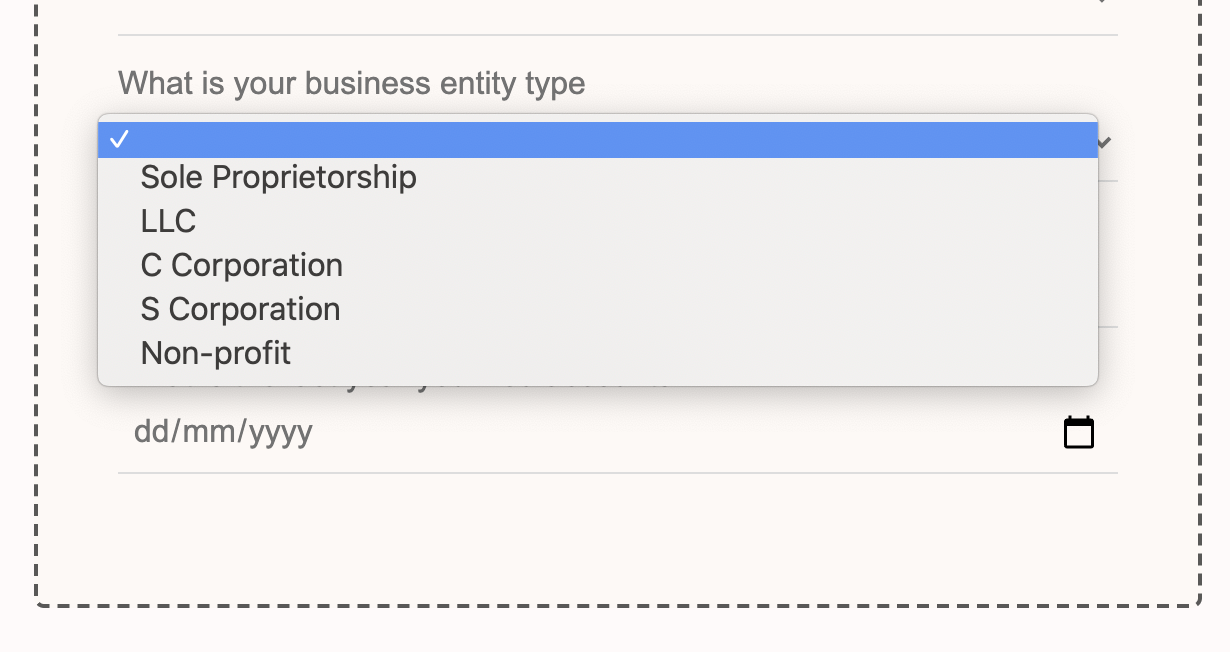 ✔ Client description of company
You can use client intake forms to find out how your clients describe their companies, what their goals are, and what they are struggling with. This may seem unnecessary when all really want to know is how many employees they have and whether their tax returns are up to date.
However, a few simple questions like these can help you pinpoint what services your clients actually need,  and potentially flag up any issues that might cause trouble in your working relationship.
For example, if they have come to you for bookkeeping or accountancy services then what have they previously been doing? Why isn't that working so well? What do they want their accountancy/bookkeeping process to look like?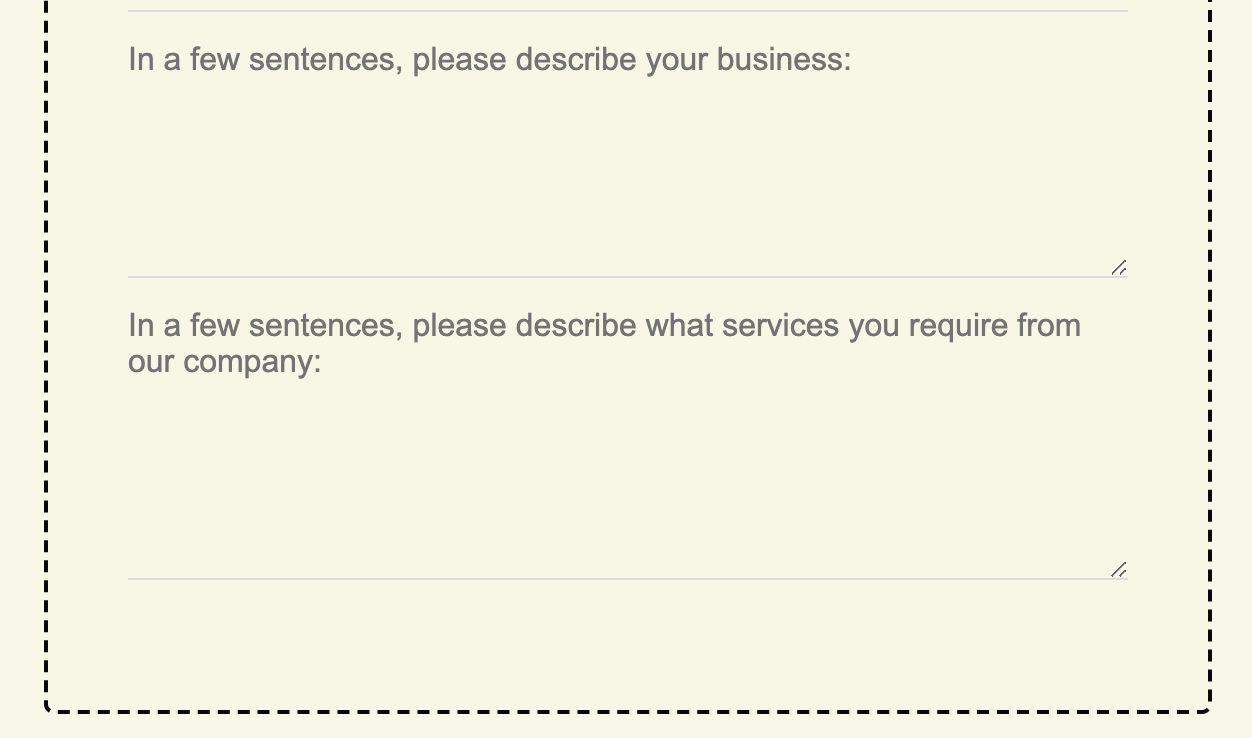 ✔ Details and records
Use this section to collect more granular information about your clients' history and company set up.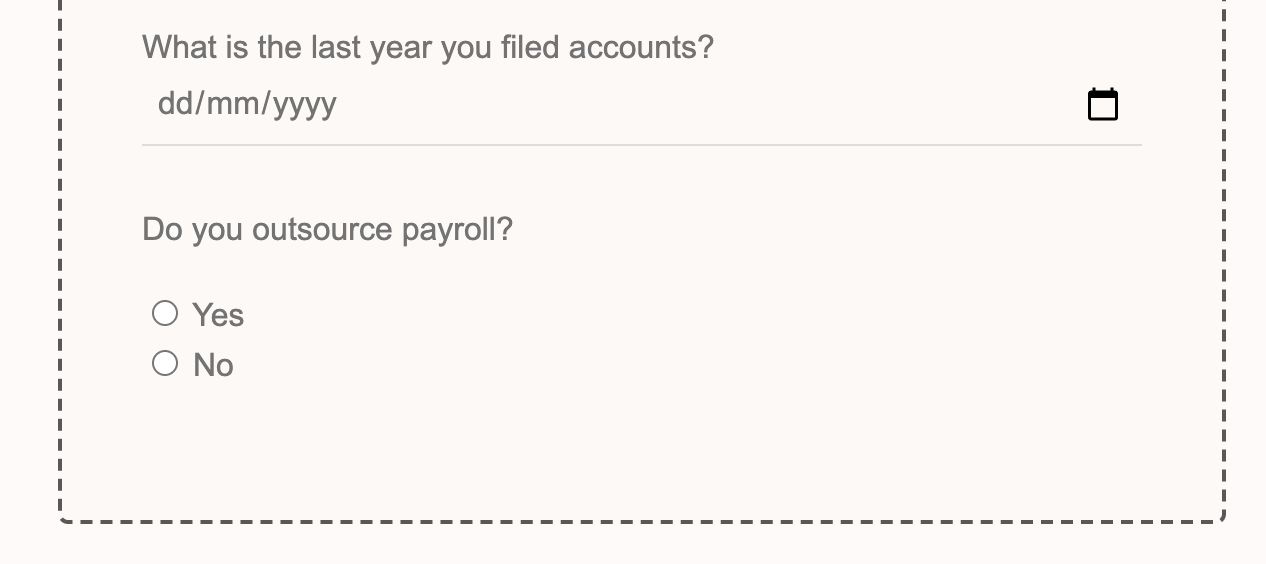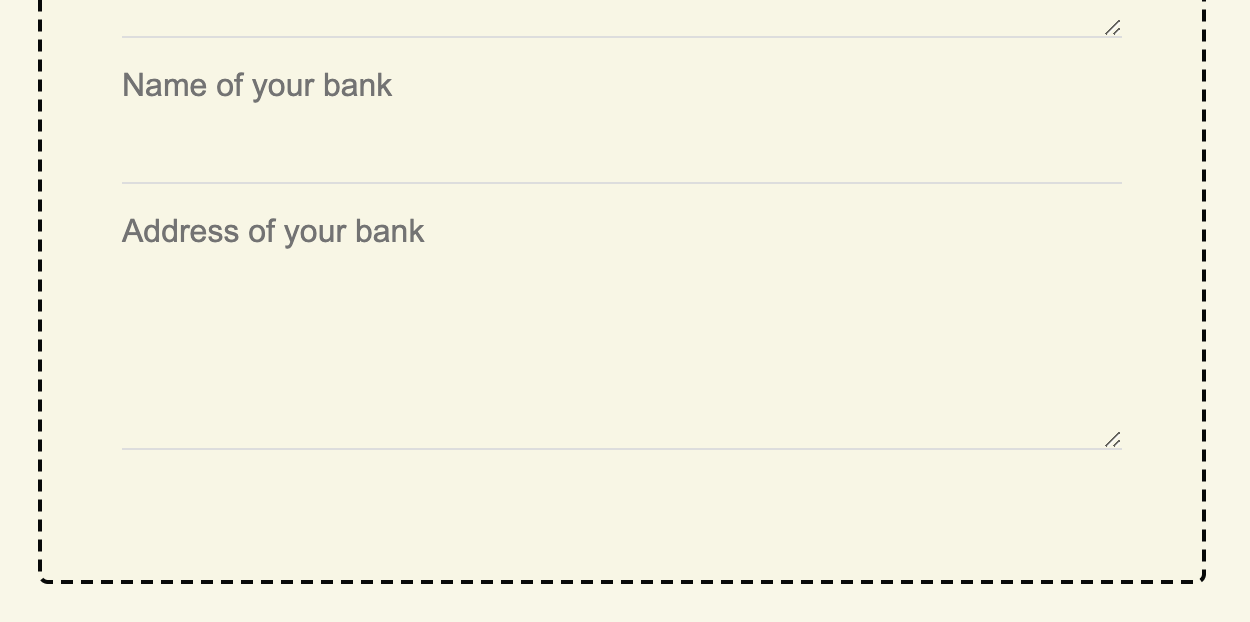 ✔ Files
Collecting initial files and documents from your client as part of a more sophisticated client intake form can save you time and hassle down the line. You'll need to use a form-building or document collection tool that allows secure file upload.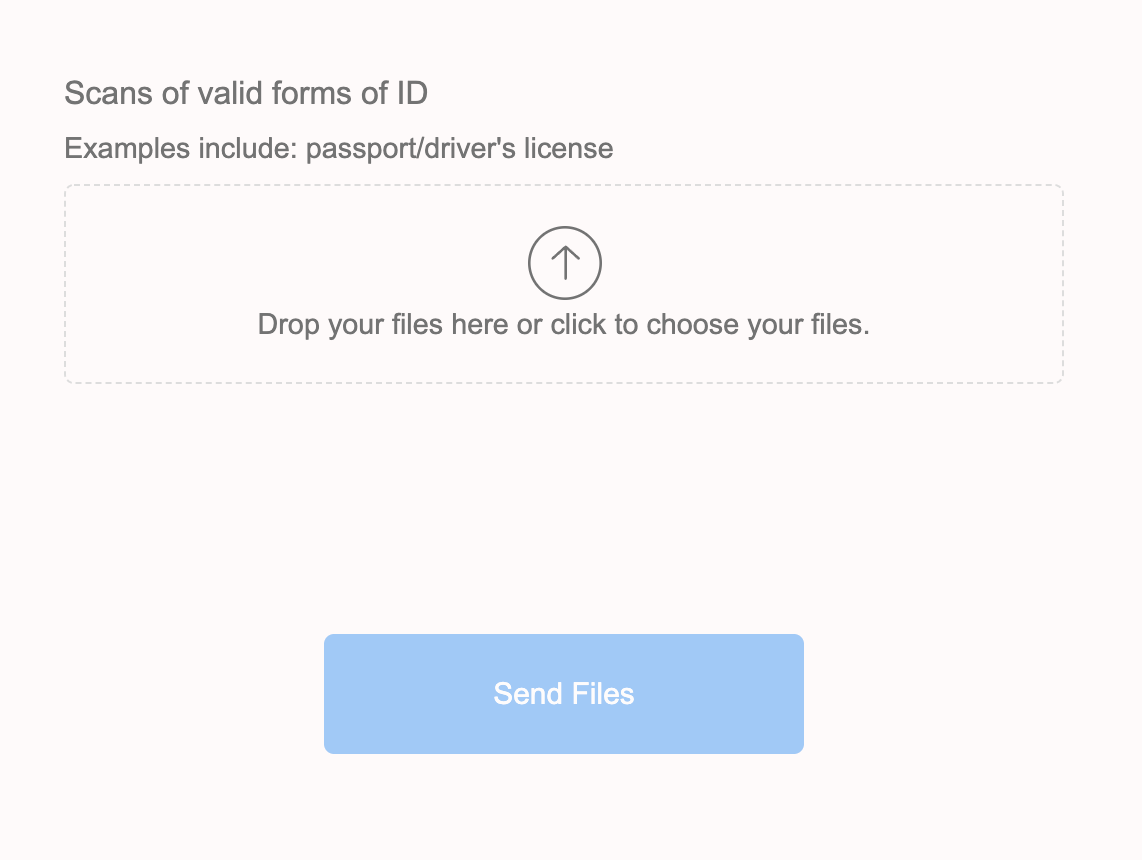 ✔ Other (start dates, extra information, software, and so on)
Use this section to collect information that you haven't already asked for or to give your clients a chance to tell you something important.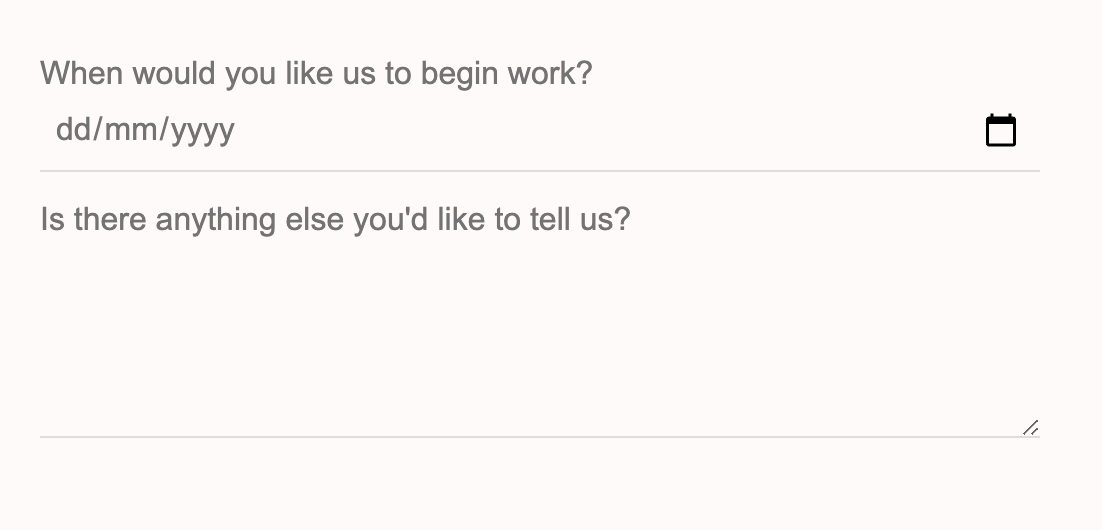 You can also use this section to collect information about what software your clients use, and whether you need to educate them about yours.
Security checklist for the client intake form
✔ Will your clients' files and information be secure in transit?
Content and files from client intake forms should be sent to you through an encrypted connection. You can either use an encrypted email service or ensure that your form builder or data collection tool has appropriate security procedures.
Is user data is encrypted at rest using AES 256-bit encryption algorithm? How long does the software company store user data? What cloud services is their product built on?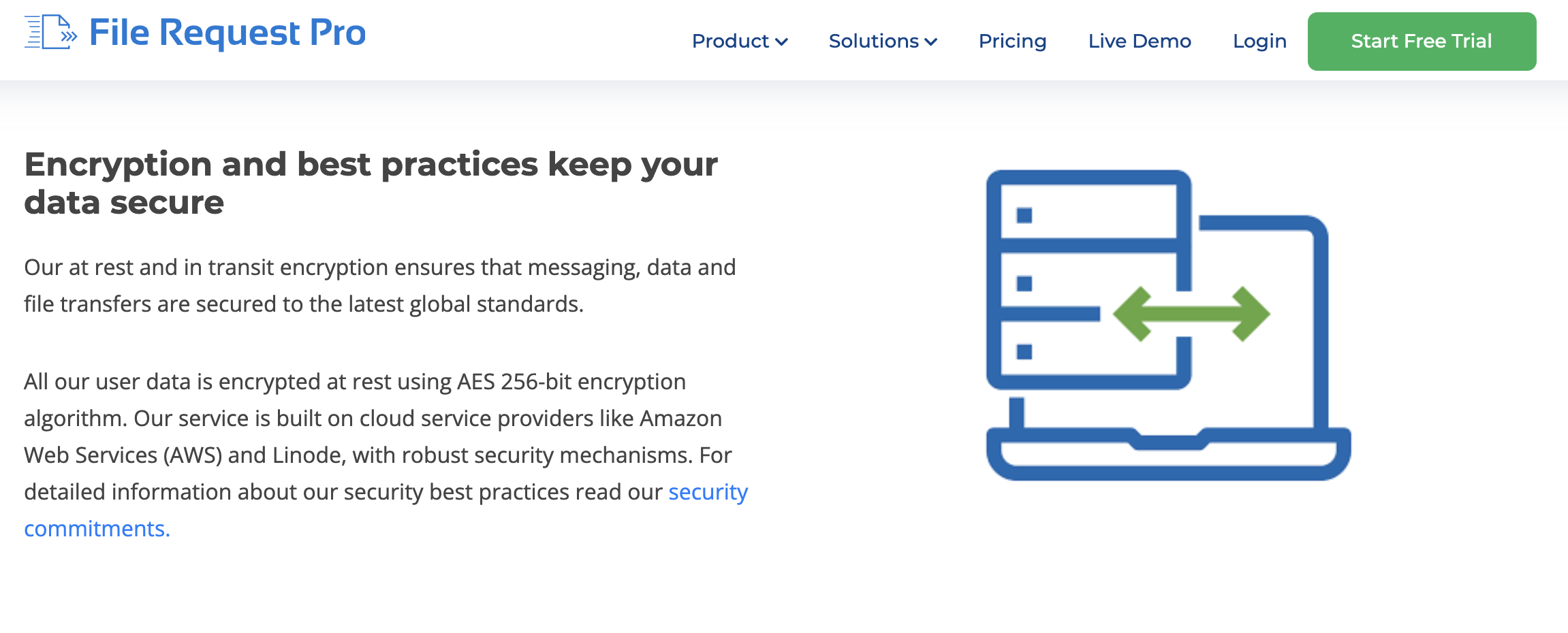 ✔ Have you complied with data protection legislation?
Although we discuss in this article how you can make sure you collect data securely from clients, you will also need to consider the legalities. For example, the GDPR legislation affects how you collect data from people living in the EU.
Checklist for how your client intake form should look
✔ White label your client intake form
Add your branding, company colors, and company style to your client intake form to improve client response rate. Clients who are convinced of your professionalism, and are keen to work with you, are more likely to respond quickly.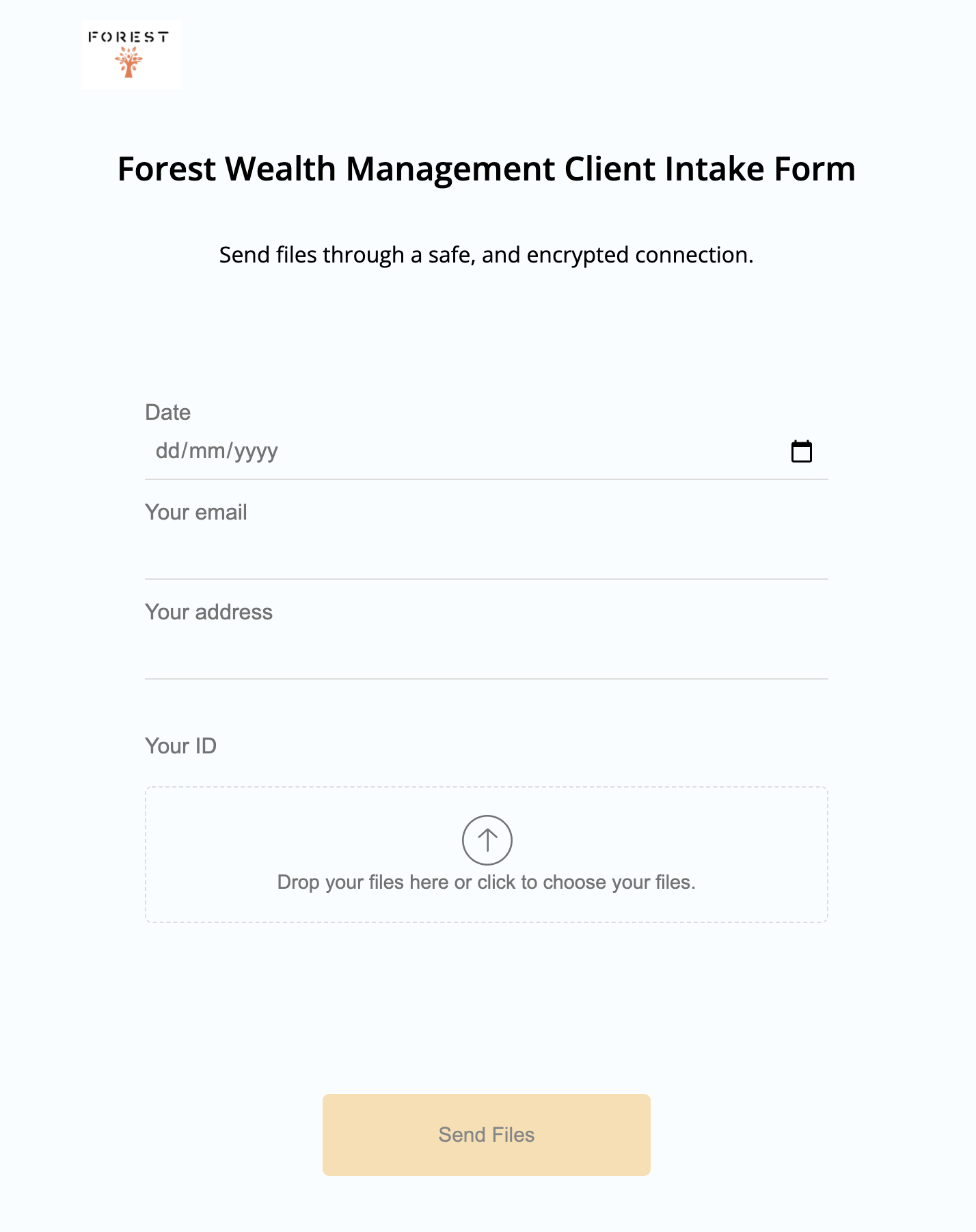 Clients who are simply sent a bland form that looks like it could have come from anyone may not show the same kind of enthusiasm.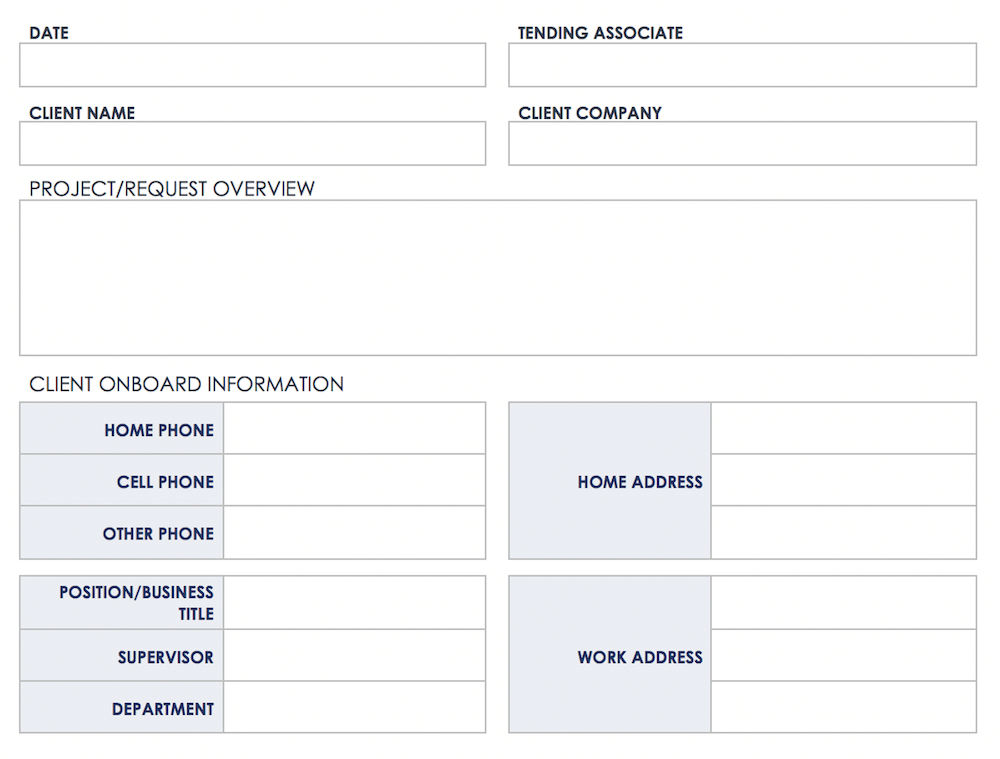 ✔ Make your client intake form user friendly
User-friendly client intake forms should be:
Easy to fill in on any device
Not require sign-in or specific software to fill in
Have a simple drag-and-drop option for files or documents
Include questions that guide a client to include the relevant information
Are spread over a few pages if the form is complex
However, how your client intake form actually looks depends on your specific clients. Some clients may prefer a conversational style with one question per page. Others might prefer a more traditional style of form that allows them to see all questions at a glance.
Research your clients to find out what kind of form will get the best response rate.
Checklist for where your clients' information is sent
✔ Is this process automated?
To reduce the need for tedious data entry, ensure that your client's data and files are automatically sent to your cloud storage provider or customer management tool.
You don't want to have to access a dashboard for a form builder simply to download information and files which then needs uploading somewhere else.
You particularly need to watch for client intake form builders that don't allow anyone external to your organization or without specific software to upload files. This can be quite restricting.
Can you upload files to Microsoft Forms from people outside the organization?
✔ Will content and files be organized?
To improve organization and workflow, ensure that all content and files from new client intake forms are already organized when they appear in your cloud storage solution or CRM tool like Salesforce. This will save you time manually sorting this information.
For example, you can choose to organize content and files in a folder using the name of your contact.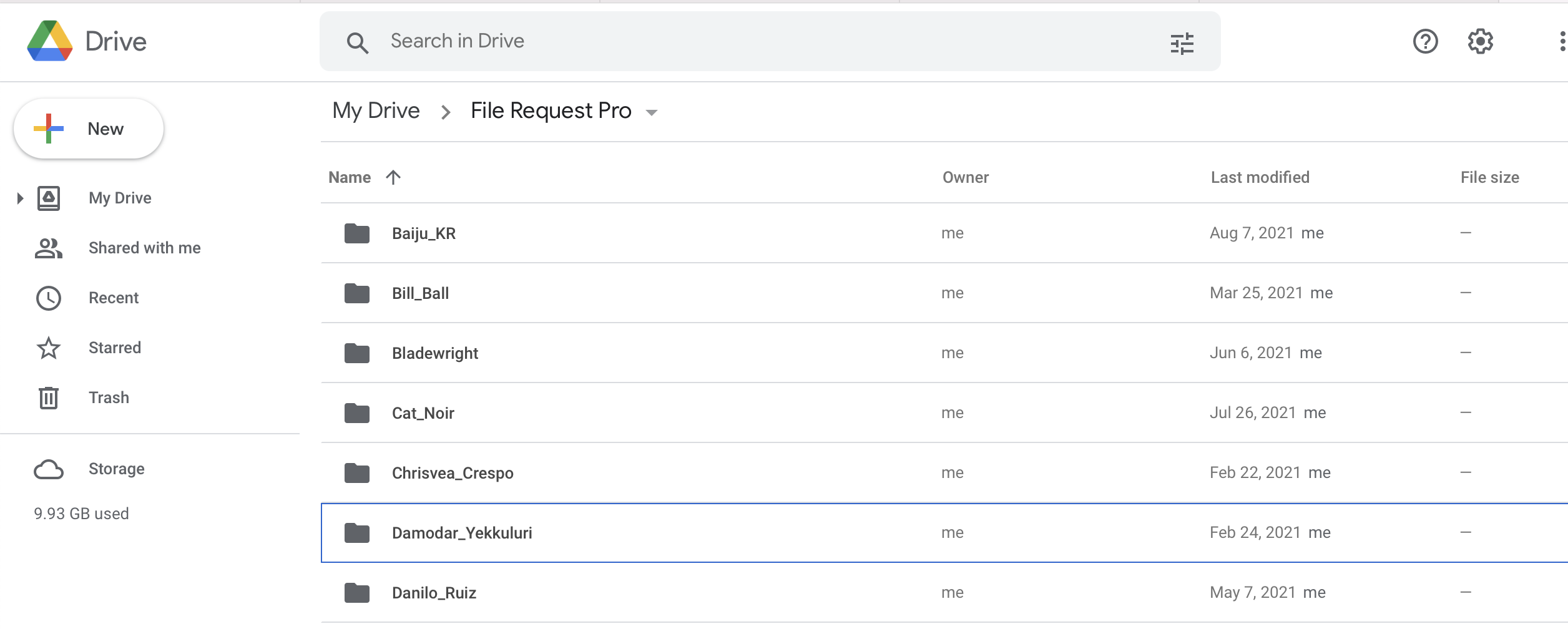 Final checklist
Have you asked for all the information and records you need?
Have you requested all the initial documents you need?
Will client content be secure in transit?
Have you complied with data protection legislation?
Is your form customized and user-friendly?
Will client information be automatically sent to the correct folder or storage solution?
Will client information be automatically organized by name or company?
Try File Request Pro free for 14 days – create high-performing client intake forms with file upload functionality
Use branded upload pages to gather and organize content. Spend more time on important tasks and less time worrying about logistics and security.
Here is our step-by-step walkthrough of creating a client intake form with File Request Pro.