Google Drive doesn't natively support upload forms that can be used by anyone. If you try and add an upload question to a Google Form you will get this message: "Respondents will be required to sign in to Google when file upload questions are added to a form".
If collecting documents from anyone is important to you, then you'll need to use third-party software that integrates with Google Drive.
Create a drag and drop drive uploader form that natively integrates with Google Drive
With File Request Pro you can create a customised and secure drive upload form that allows you to collect files and content from anyone. These files and content are then automatically sent to the Google Drive folder of your choice.
You can create a branded upload form using your logo and colours: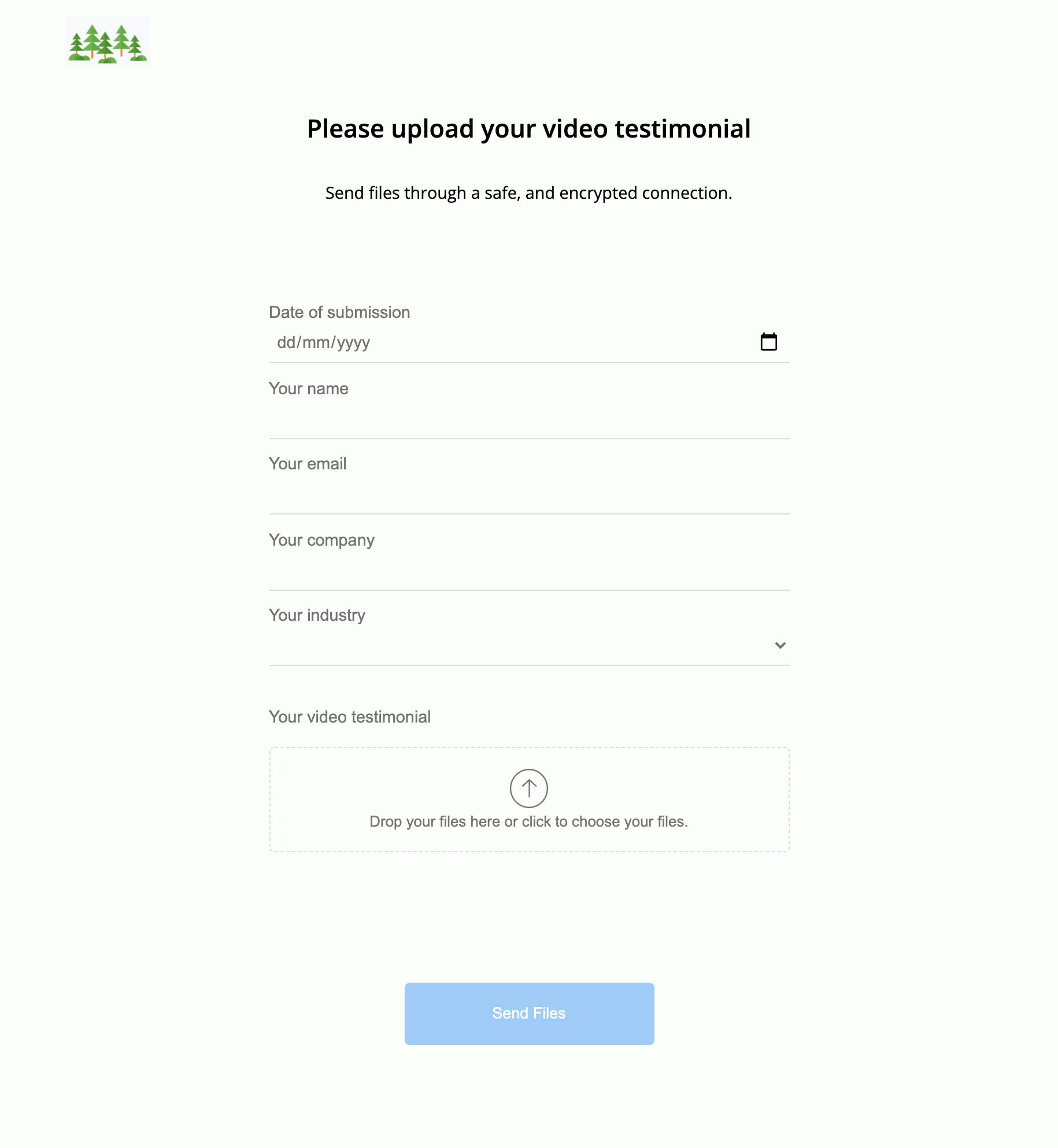 Your clients simply need to fill in the form and drag and drop files.
You can have as many file upload fields as you need, and even the basic plan allows files of up to 5GB. There is no limit to the number of clients who fill in your forms, or the number of forms you need to create. Pricing is clear and unambiguous.
You can create one-page or multi-page forms, depending on your requirements.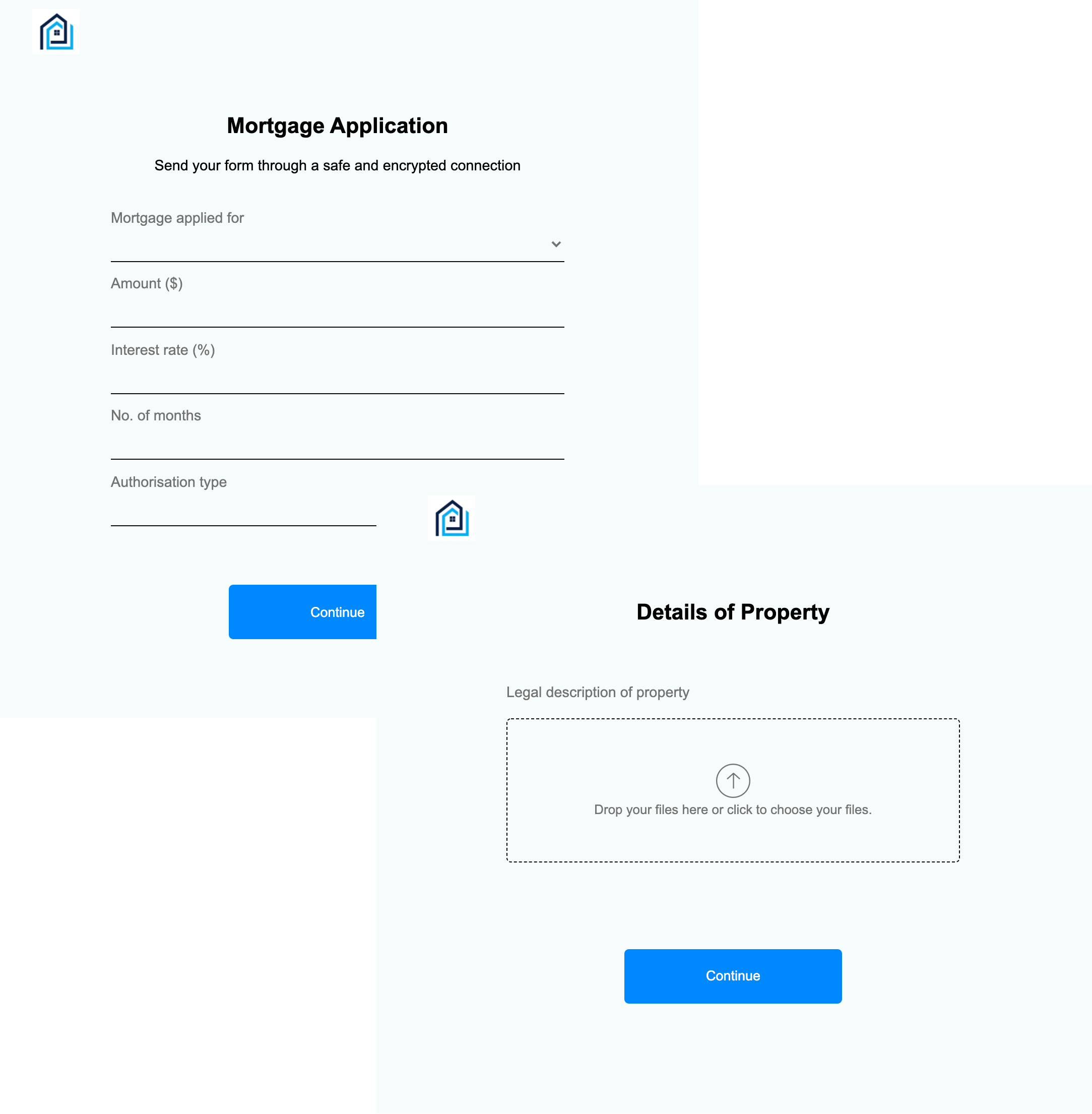 How long does it take to create a branded upload form?
Within 15 minutes, you can create a branded upload form that is a standalone page or embedded on your website.
First, sign up for a free trial account, no credit card required.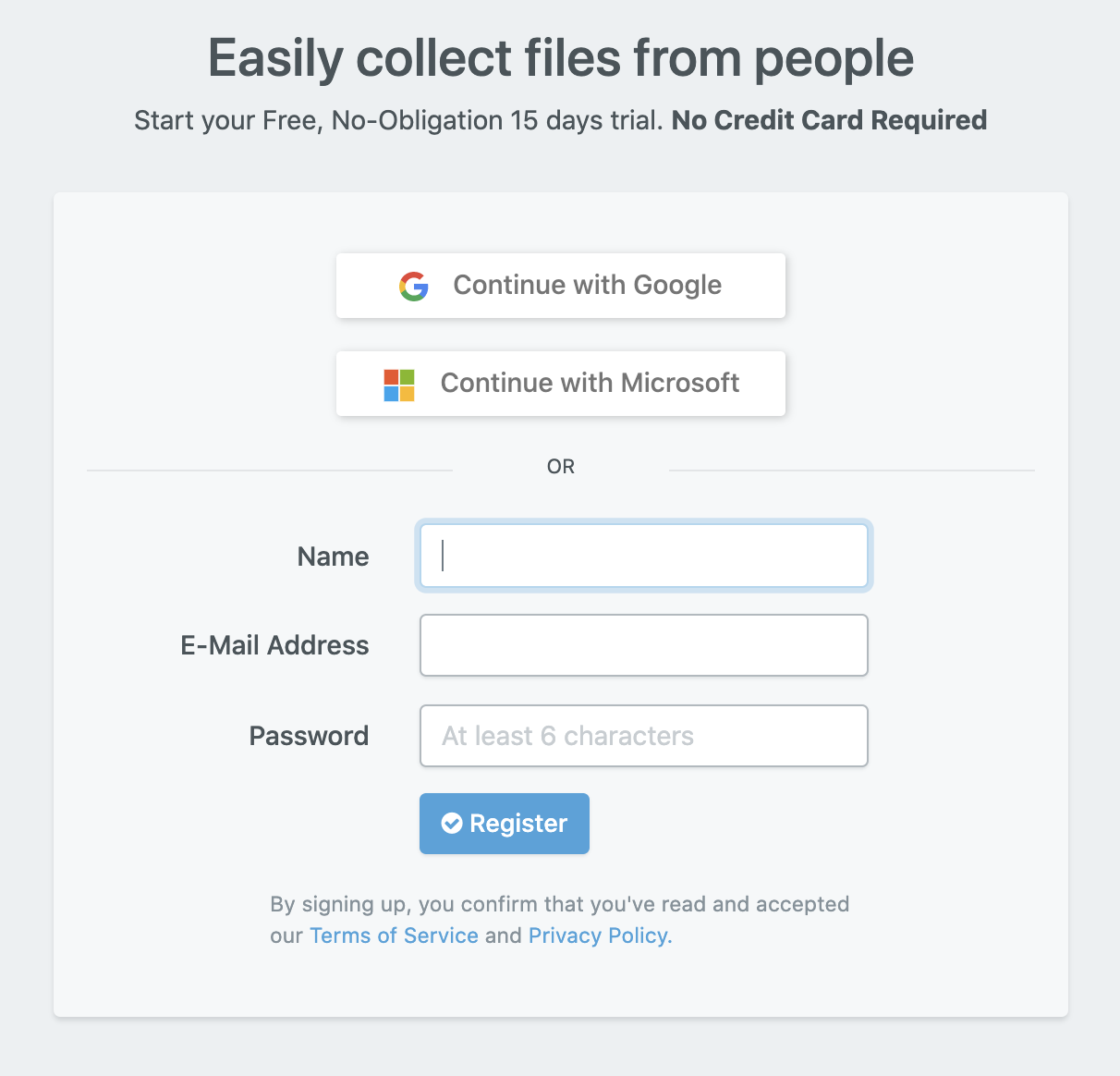 Customise your upload form.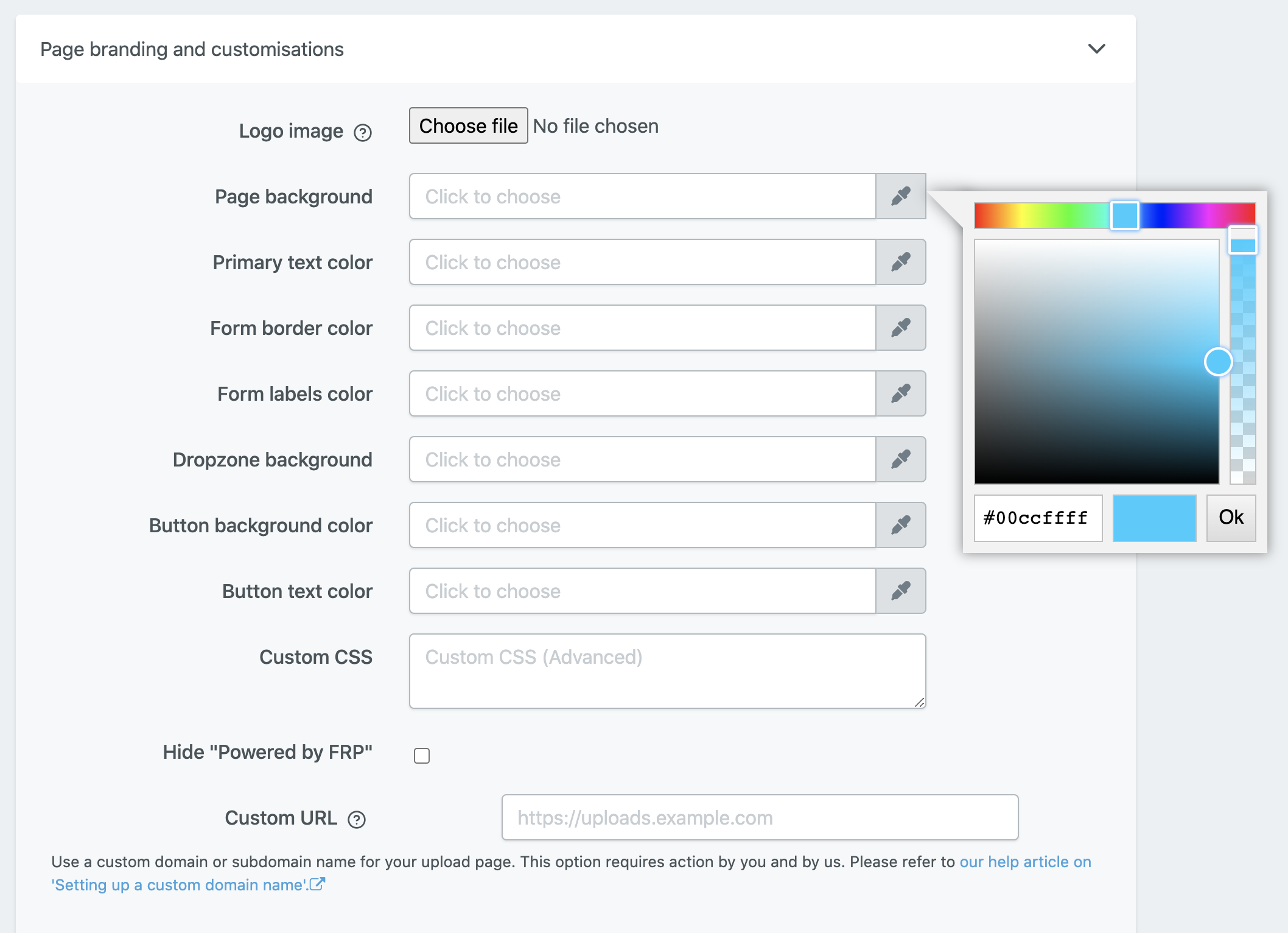 Add extra text fields or pages.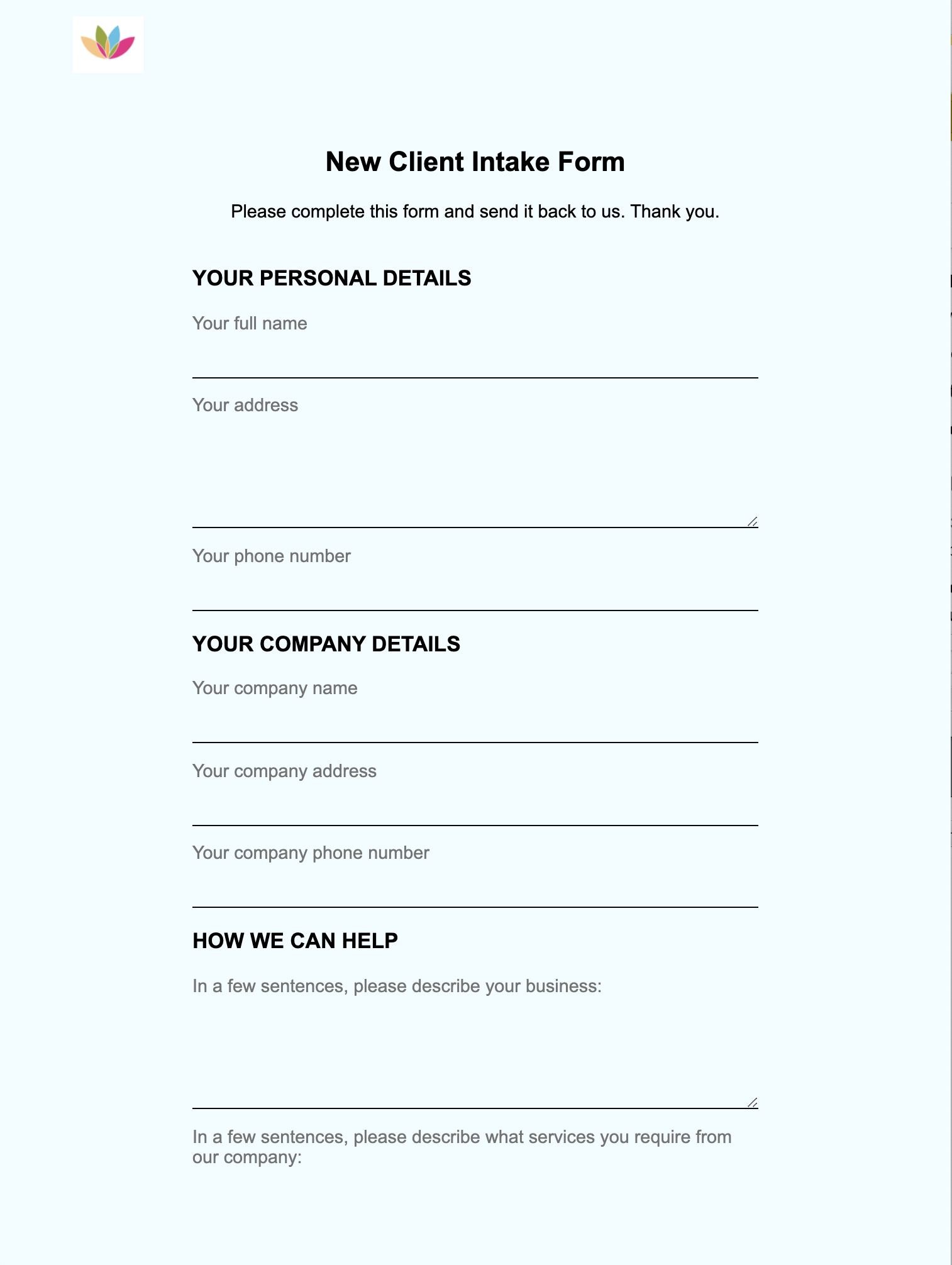 Decide how you want to automatically organise files in your Google Drive.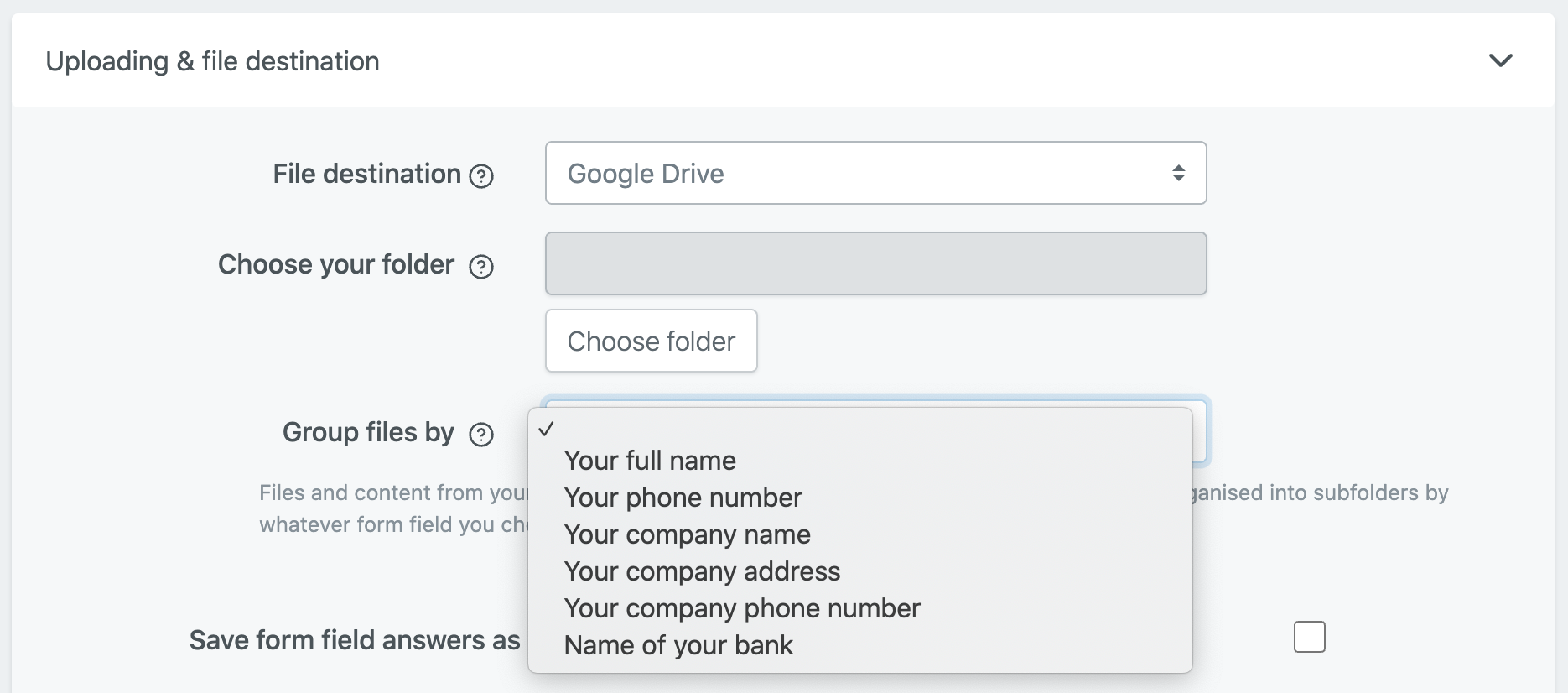 Set up automated reminder and thank you emails (optional but very helpful).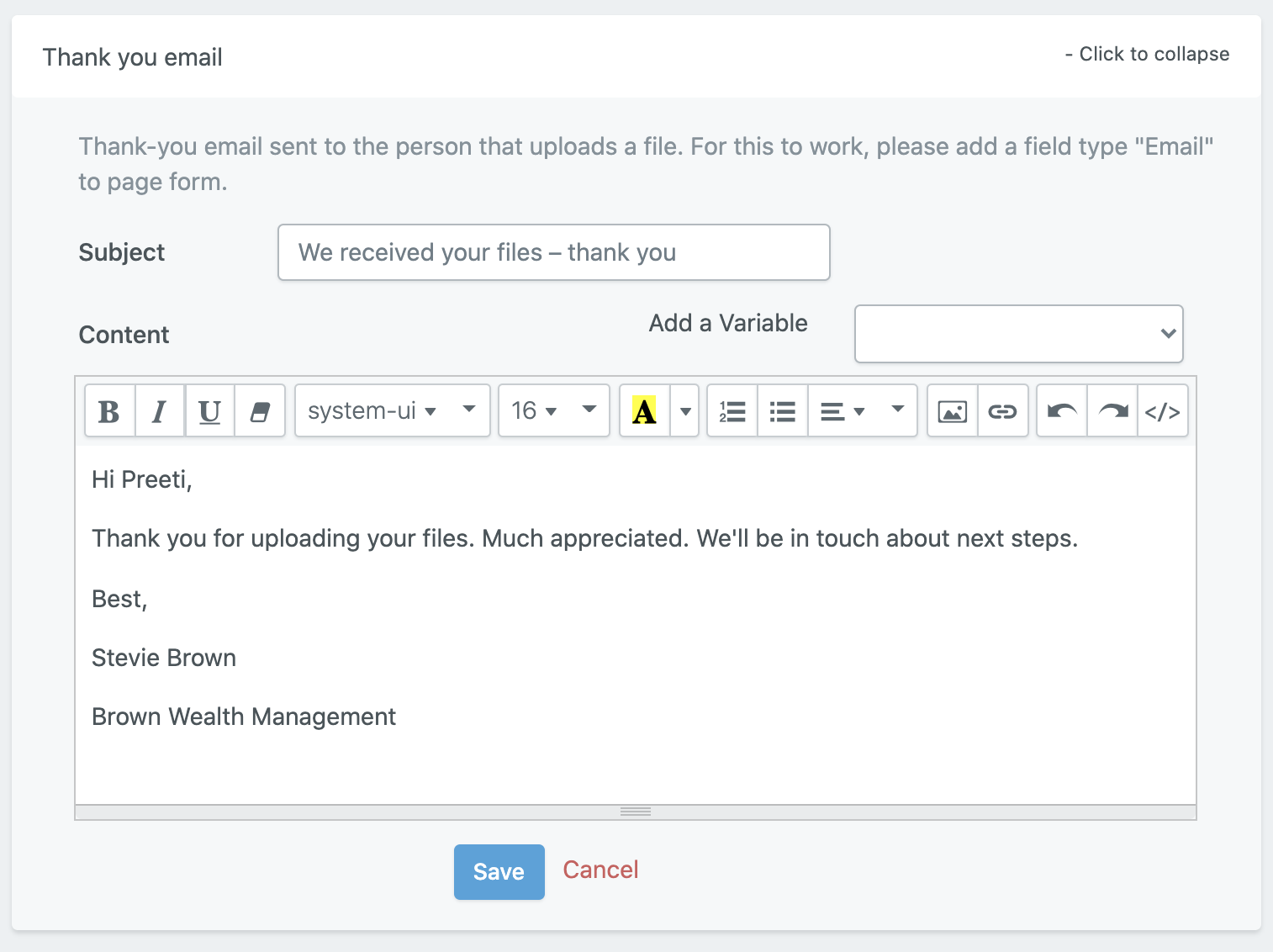 Customise the file upload form URL so it is memorable or relevant to your brand.
From your page integration menu, you can  'Connect Google Drive' and allow permission. That's all it takes to connect your Google Drive account.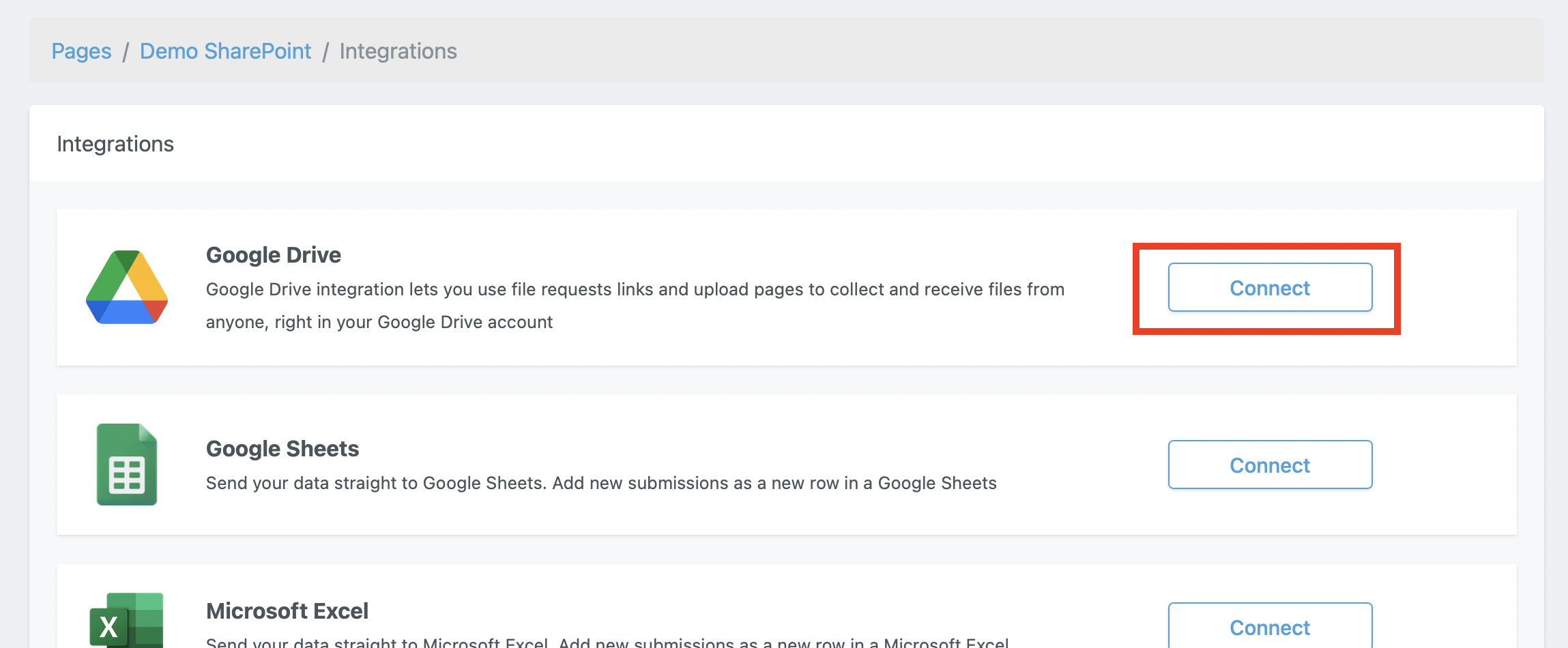 After connecting your Google Drive account, choose which folder you want to use to receive your files.
In the Google Drive integration settings screen you can choose in which folder the uploaded files will be store.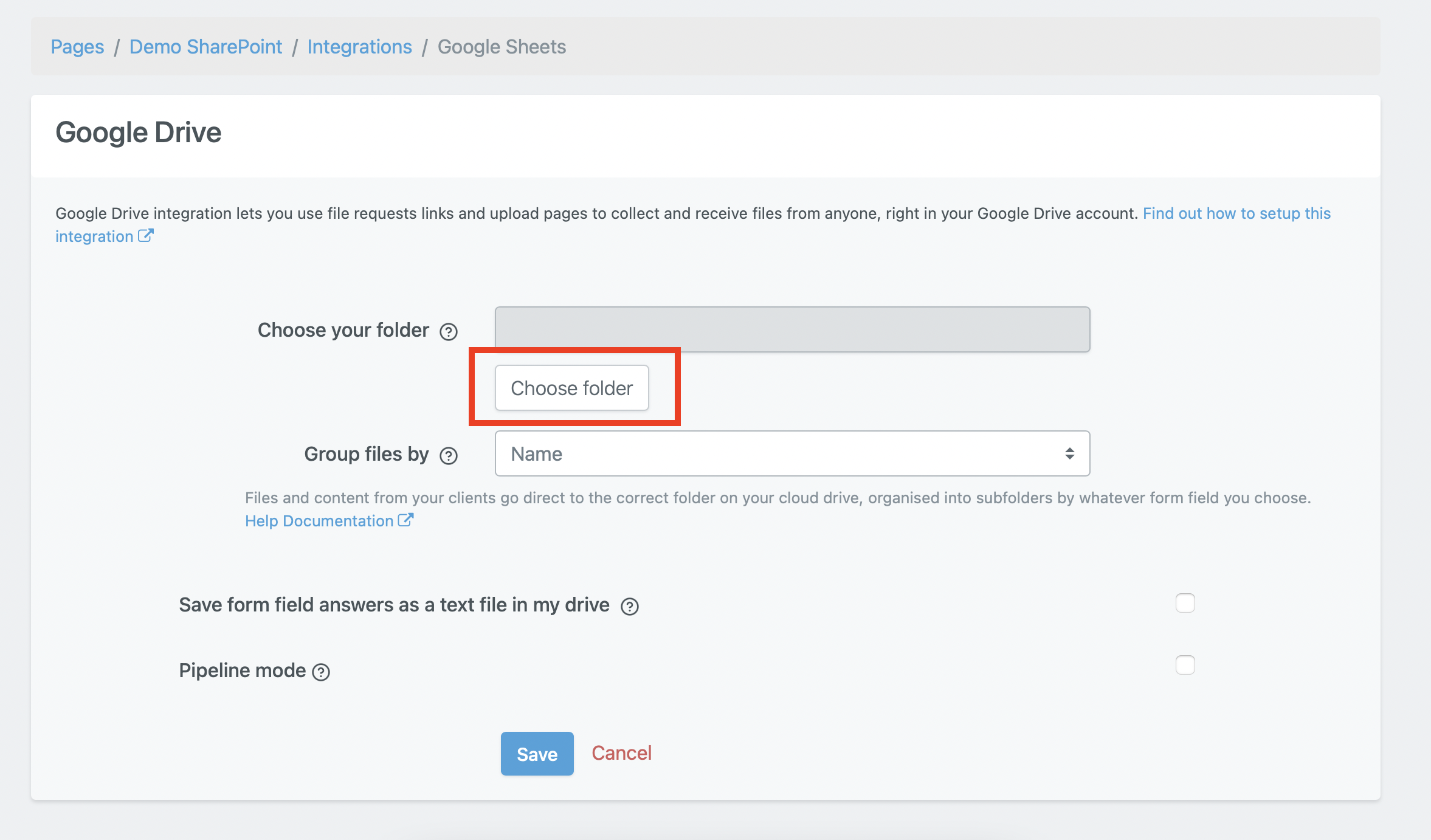 What happens next?
You receive files and content direct in your Google Drive. You'll be notified by email.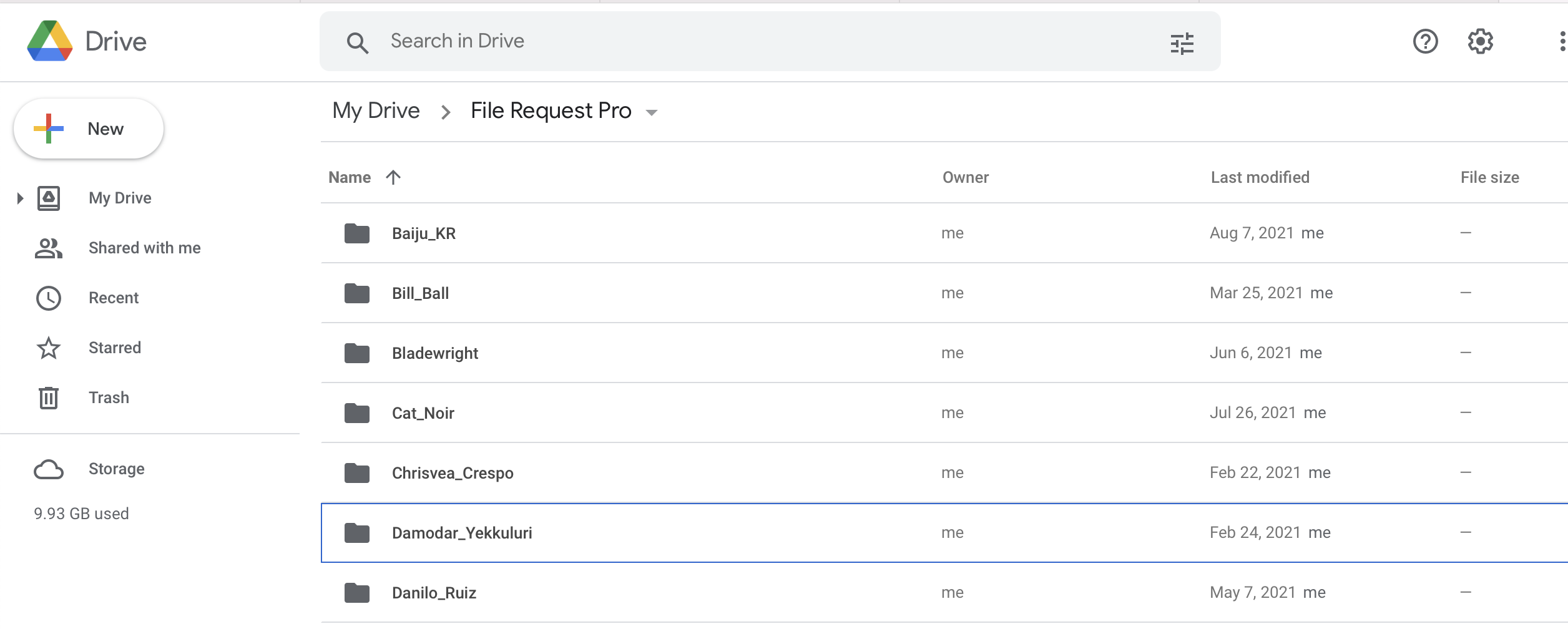 You can now send the same form to other clients, or use it as a template for creating other upload forms. File Upload Pro allows you to create as many upload forms as you need.
Is File Request Pro secure?
Yes. Our at rest and in transit encryption ensures that messaging, data and file transfers are secured to the latest global standards.
All our user data is encrypted at rest using AES 256-bit encryption algorithm. Our service is built on cloud service providers like Amazon Web Services (AWS) and Linode, with robust security mechanisms. For detailed information about our security best practices, read our security commitments.
File Request Pro is also a Google Workspace marketplace approved app.
Ready to give File Request Pro a try?
Create secure, professional upload forms within 15 minutes. Try free for 14 days, no credit card required.
14 Days trial. No credit card required