Collect files, videos, and confidential information with ease.
Not just a regular form builder with a file field. A business ready file request and document collection solution.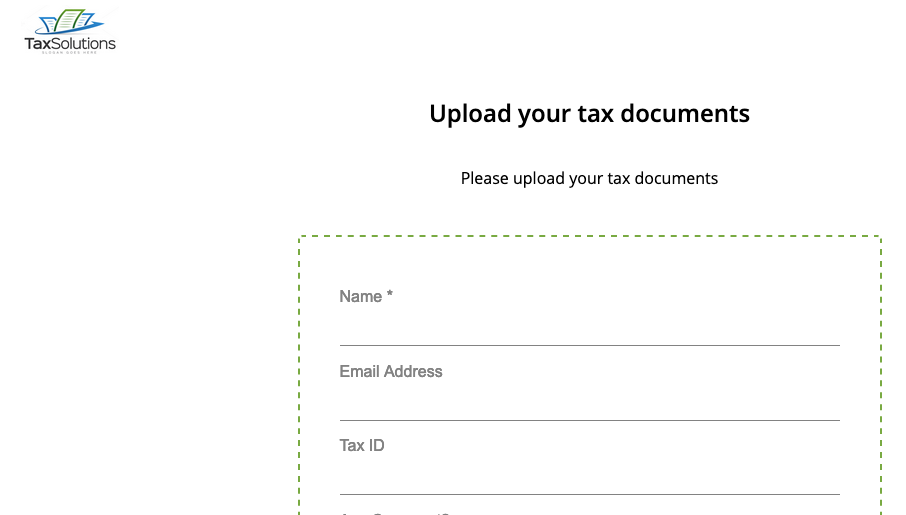 A white-label, professional file request solution.
Presents a professional image to your clients and prospects. Personalize your client portal by adding your logo, customize color themes and choose your preferred language.
Use Your Sub-Domain or custom URL and even custom SMTP server for outgoing communications.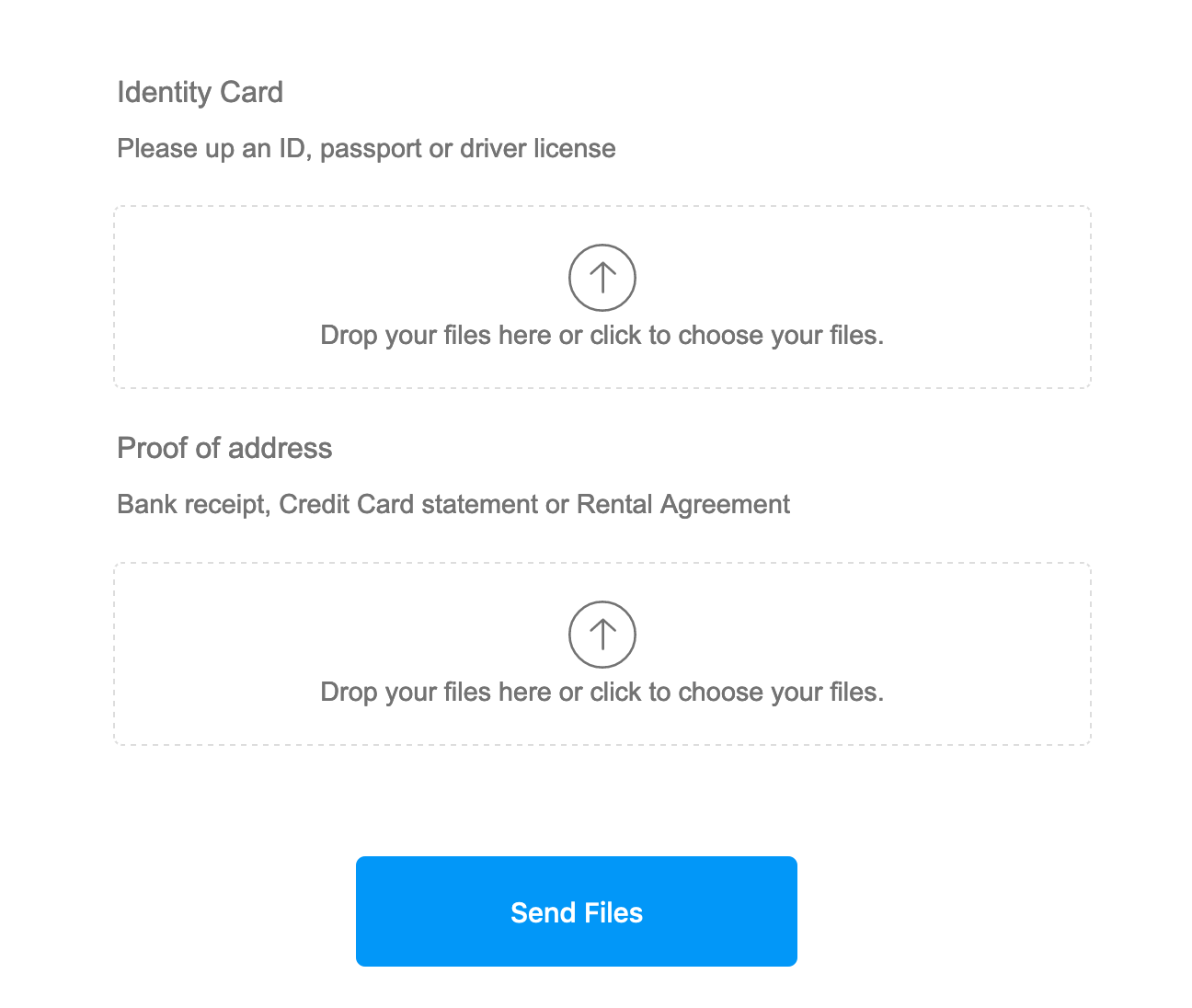 Collect custom information with a simple-to-use form builder
Add one or many file upload field to request exactly the files you need. Use our straightforward form builder to collect information and requests from anyone.
The information can be exported into Excel, Google Sheets or use our web hook API to sent it to 1000s of other apps.
Native Integration with Google Drive, Dropbox and SharePoint
Receive files directly in Google Drive™, Dropbox or OneDrive™. No need for another software.
All uploaded files are automatically organized base on your criteria and uploaded to your cloud drive as a subfolder.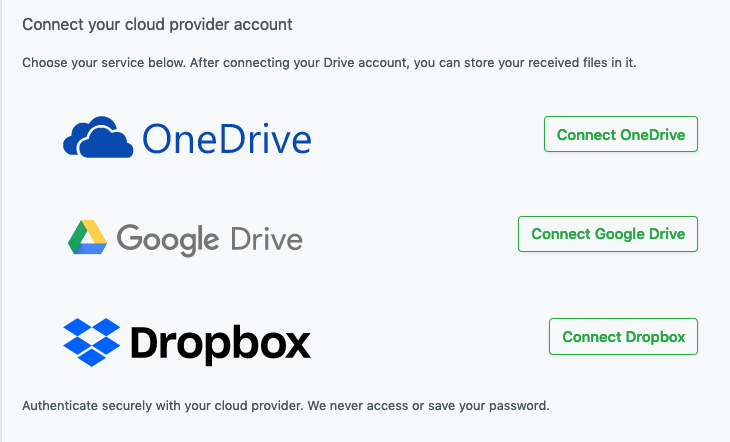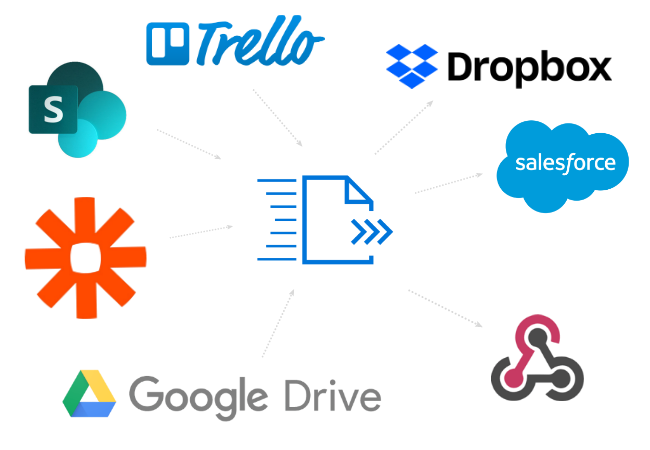 Works seamlessly with the tools you already use
File Request Pro is the perfect companion to the tools you use daily, and it helps you streamline your processes. You can connect File Request Pro to Google Drive, SharePoint, OneDrive or Dropbox.
You can also use our API to connect to Zapier and trigger multiple actions each time you collect a file.
Much more than a File Request Software
File Request Pro makes it easy to build file request links and document collection pages to receive files and documents from your clients, colleagues and vendors.
Branded thank you emails
Send branded thank-you emails to your users & clients to reassure you got their files. Custom SMTP is also supported.
Embed it in your website
Super easy to seamlessly embed in any site without knowing how to code or complicated stuff. Just copy and paste and you are done.
Receive Large Files
With a 10 GB limit, you can receive brutally large files. In case your customer need to share some really, huge files.
Keep everyone updated
Get an email each time you receive a new file. You can also copy your entire team for easy collaboration.
Bank-Level Encryption
More secure than sending an email. In transit and at rest encryption ensure that your files are only accessible to you.
Add a password, if need it
Do you need your file request page to be protected with a password? No problem, just add an access code and share with your page address.
Create your file request page for free and try it for 14 days. The easiest way to offer a secure upload service that your clients will love.